Nothing can be more pleasing than a sparkling clean home. But the hectic lifestyle in Singapore might not allow many Singaporeans to invest time in proper house cleaning. Having enough time to clean and organise the house simply seems almost impossible these days.
Homees provides a list of cleaning companies in Singapore. You can compare and view a list of home cleaning companies that can suit your budget, style, and requests.
11 Best Home Cleaning Companies In Singapore (Our Top Picks)
| | |
| --- | --- |
| | |
| | |
| | |
| | |
| | |
| | |
| | |
| | |
| | |
| | |
| | |
| LAF Environmental Services | |
| @bsolute Services Pte Ltd | |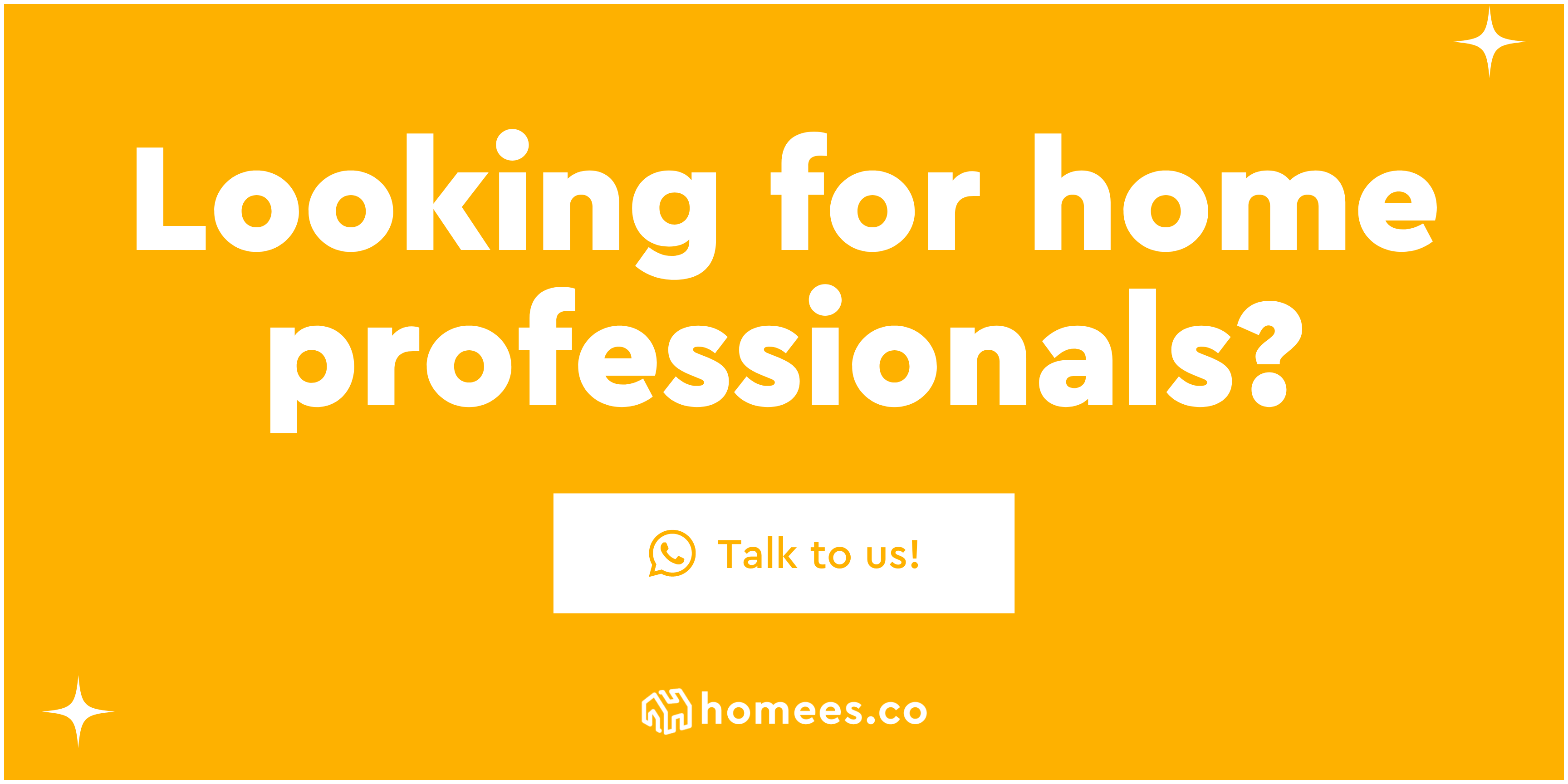 What Are The Average Home Cleaning Prices In Singapore?
Before you move on to deciding on a budget for a cleaning service, knowing about the prices of cleaning services will give you a good start. A good home cleaning company will ensure you are quoted the right cleaning services price before agreeing on anything. They might conduct a free visitation at your house to accurately quote the job.
| | | | |
| --- | --- | --- | --- |
| | | | Post-renovation cleaning / Move-out cleaning |
| | | | |
| Condo 2 Bedroom / HDB 2-3 Room | | | |
| Condo 3 Bedroom / HDB 4-5 Room | | | |
| Condo 4 Bedroom / HDB Mansionette | | | |
| | | | |
[wptb id="28989" not found ]
Post Renovation Cleaning/ Move-in Cleaning

(according to market conditions)
| | |
| --- | --- |
| | Average Price for Disinfection Service |
| | |
| | |
| | |
| | |
| | |
| | |
| --- | --- |
| Brand and Name of Product | |
| Dettol Disinfectant spray | |
| Magiclean Disinfectant spray | |
| | |
| Alcosm Disinfectant Wipes | |
| Walch Multi-Purpose Disinfectant Wipes | |
| FairPrice Anti-Bacterial Disinfectant Floor Cleaner | |
| | | | |
| --- | --- | --- | --- |
| | | | |
| | | | |
| Condo 2 Bedroom / HDB 2-3 Room | | | |
| Condo 3 Bedroom / HDB 4-5 Room | | | |
| Condo 4 Bedroom / HDB Mansionette | | | |
| | | | |
| | | | | |
| --- | --- | --- | --- | --- |
| | | | | |
| | | | | |
| Savings per cleaning session | | | | |
For more detailed information and prices, please visit our cleaning cost guide in Singapore.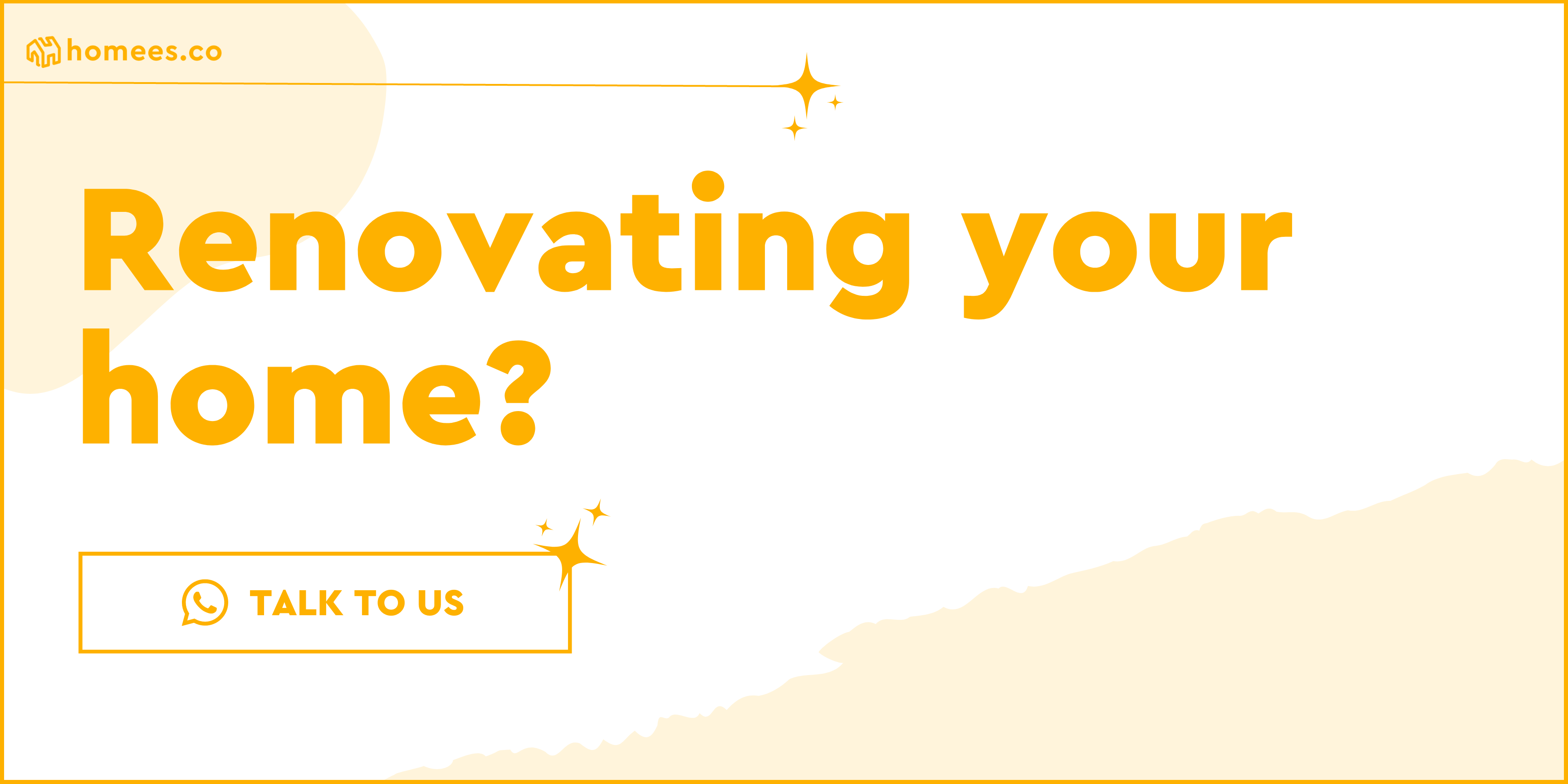 Steps to Choosing the Right House Cleaning Company
Choosing the right firm at the start will make your hiring process a smooth and easy one. You will just need simple research and to know how to ask the right questions. Let's get into it.
Interview and ask around
Know what type of cleaning services you require
Figure out if the firm or freelancer providing their own equipment
Check for appropriate safety measures
Designate areas to be cleaned
Decide on a budget and method of payment (how and when)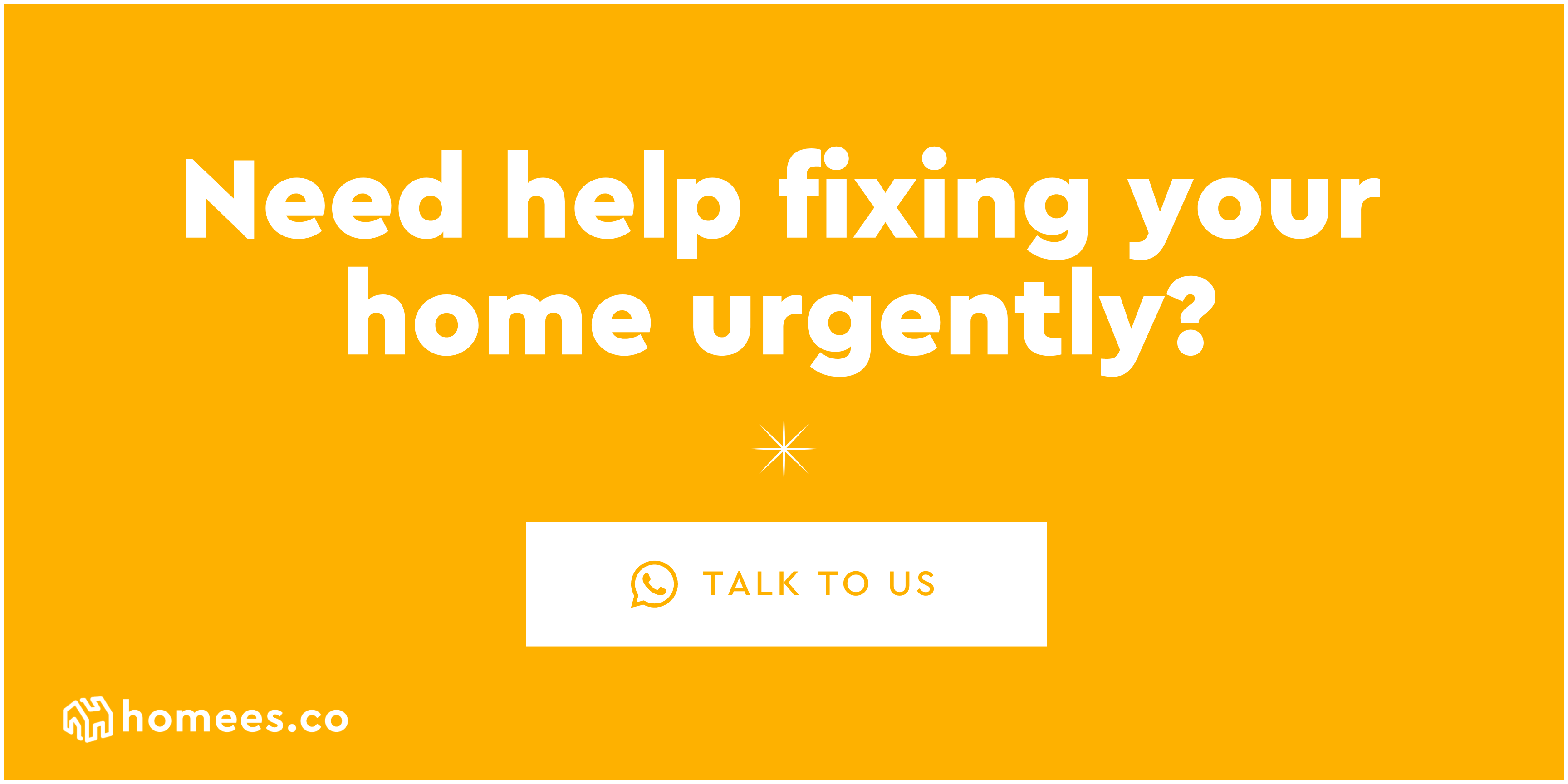 1. Interview a few cleaning services before choosing one
Contact some experienced cleaning service companies
This is one of the best tips for you who want to find a good cleaning company for your house. You can contact the available cleaning services companies, many of which can provide high-quality part-time cleaners for their clients.
You can compare their reviews and ratings, compare quotations as well as experience, so you can find the right one for yourself.
There are many benefits that you can get from experienced part-time cleaners. They should have a lot of knowledge about handling any housekeeping tasks easily.
Compare their rates
There are part-time cleaning experts who are ready to work in Singapore. You should compare some of them before hiring the best cleaner for yourself. You should compare their cleaning rates, so you can find the best cleaner that has the most value for money for your house.
Different cleaners may request their own rates, depending on many factors, such as experience, knowledge, skills, and some other factors. If you have a limited budget for managing your cleaners, you should follow this simple tip.
Some companies may offer their cleaning services at very affordable prices. Therefore, you should never stop looking at some available cleaning service companies.
Do some interviews within your network
It is also a good idea for you to have some interviews with selected cleaning applicants. This interview session is very useful to determine their characteristics and profiles. You should have a certain guideline or checklist when interviewing, so you can find the right part-time cleaner easily. You don't want to allow any random people from entering your house. Therefore, you should select the right cleaners based on their characteristics.
Honesty and friendliness are the two most important characteristics that you should find in your cleaner. When they have both characteristics, you should be able to rely on their working performance. You can check out what kind of screening questions and common FAQs to ask cleaning companies in this article.
Questions to Ask Cleaning Companies
You choose and interview at least three cleaning companies. Be sure to arrange a site visit by the staff to get an accurate price quote. Speaking to them face-to-face allows you to gauge their customer service and sincerity.
Is the cleaning company registered? Do they have a license? Before you engage a home cleaning service, these two questions are the most fundamental ones to ask. Head on to the NEA public search page and do a quick search with the company's name.
Do you provide insurance coverage? The home cleaning company should get your property insured and get their cleaners insured too.
What kind of products or solutions do you use for cleaning? If you are concerned about the type of cleaning solutions and products used, you should ask the cleaning firm.
Why do you charge this price?
What are the terms and conditions?
Do you have testimonials or past customers I can speak to?
How does the payment process works?
Do you conduct background checks on your cleaners?
Can you provide with a cleaner with a certain amount of experience?
How long has your company been around for?
Do you offer any satisfaction guarantee for your customers?
What cleaning should I go for? What intensity and how long?
You can view more questions to ask prospective companies providing cleaning services in our FAQ.
2. Know The Types of House Cleaning Services Available
In Singapore, you can choose from a variety of professional home cleaning services, ranging from general cleaning to specialised cleaning. Most home cleaning companies will have a standard base package, followed by various specialised packages based on their expertise.
Regular House Cleaning
This is the most common cleaning engaged by Singaporeans. Having a regular cleaning service can entirely replace your household cleaning needs. All you need to do is schedule the cleaner to come to your house every week to maintain a clean house.
Some people may try to reduce the frequency of cleaning and cost by doing some simple cleaning activities. Activities include dusting of furniture and simple sweeping of floor.
Regular cleaning usually consists of these cleaning activities:
Clean bathrooms
Vacuum and mop floor
Folding and ironing clothes (May be optional or require request)
Clean all rooms
Emptying of trash
Clean windows and grills (May be optional or require request)
Clean kitchen
Wipe and cleanse stove area
Dusting furniture
** Please check with the company you are hiring for the list of services provided.
One-time Cleaning
Apart from regular cleaning, all other cleaning packages are one-time only. One-time cleaning usually elevates cleaning to a higher level. It is usually requested in lieu of an event. Please keep in mind that deep cleaning can cost twice or three times as much as regular cleaning packages.
Spring Cleaning
Spring cleaning is usually requested once yearly during festive periods such as New Year's, Chinese New Year, and Hari Raya. Spring cleaning can revitalise your home by performing a thorough cleaning. Most people will also pack their belongings and get rid of anything unnecessary in the house. In addition to the regular cleaning activities mentioned above, the following are common additional tasks:
For entire house
Wipe and clean the exterior of built-in cabinets
Cleaning interior of built-in shelves and cabinets (when empty)
Cleaning and polishing glass surfaces
Cleaning all doors
Cleaning and wiping interior windows & pipes
Cleaning fans and lighting fixtures
For kitchen
Wipe and degrease wall tiles
Clean and degrease kitchen countertops
Degrease kitchen stove and hob
Wipe and clean kitchen sink and fittings
Clean appliances exterior surface
Clean fridge if it is empty and defrosted
For bathrooms
Clean tiled walls & floors and grout lines
Wash and scrub the floor
Disinfect & clean basin and bathtub
Disinfect and scrub toilet bowl
Clean and polish toilet fittings
For living rooms and bedrooms
Cleaning TV console, tabletops and more furniture
Other Specialised Cleaning Services
Some type of cleaning is more specialised, and general cleaning companies may not be able to fulfil. Some companies may be more suited to do specific cleaning tasks.
Post-renovation cleaning: Most renovation contractors will provide a home cleaning before passing you the keys to your new home. The cleaning is usually done in house by the contractors or done by outsourced to a subcontractor. Nonetheless, if your house still has that dusty, renovation smell, this is the type of cleaning for you. This cleaning service get rids of all the cement, dust, renovation marks left during a renovation.
Move out cleaning: This type of cleaning is usually done in a relatively empty house. When you have moved out of a house or before you move into a new house, you can engage in this cleaning service. Moving out cleaning gives your property a fresh clean look before handing it over to the next owner.
Kitchen degreasing
Stain removal
Home disinfection service
Steam mopping for floor
Sofa steam cleaning
Mattress steam cleaning
Laundry dry cleaning
Bathroom chemical cleaning
Range and Hood
Appliance cleaning, such as oven and fridge
Power-washing
3. Enquire if the housekeeper would use their own cleaning equipment or if you would have to provide
It is common for a housekeeper or team to arrive at your home equipped with all the necessary supplies for the job such as solvents, brushes, brooms and vacuums. In some cases, the service will request to use the homeowner's supplies. If someone in your household has allergies, consult your cleaning service to discuss specific products that may be beneficial.
4. Check for appropriate safety measures
Whether is it a home or office setting, it is critical to ensure the safety of our loved ones or colleagues. Although an engaging cleaning service can promote safety in terms of a well-maintained environment, you do not want to invite unnecessary troubles. If engaging a cleaning company, you can clarify its legal licensing and insurance protection. If engaging a private cleaning helper, you might want to enquire more about his/her working experience.
5. Designate the areas you wish to be cleaned; make sure to set clear boundaries and expectations
Choose an experienced one
This is another easy tip that can assist you in finding the right cleaner for your house. You can choose the trained cleaner who are ready to do some housekeeping tasks in your house.
There are some professionals who have a lot of skills and knowledge in cleaning any property. These trained cleaners are usually able to solve any problems quickly without you giving much explanation.
Some effort is required in comparing the available cleaning service companies, so you can select the best (or rather the most suitable) cleaning professional for your house. Choosing the right part-time cleaner is very important to help you clean your house and other properties easily.
Do not be shy and consider co-creating a list of expectations and responsibilities of the service that you desire. Be specific and indicate exactly your wishes and wants. Even though they are professional, they are not able to read your mind and figure your wants and preference. With proper and clear instructions as well as having laid out the ground rule you can be more assured of the quality job done.
6. Decide on the cleaning budget and payment method
Before you move on to deciding on a budget for a cleaning service, knowing about the prices of cleaning services will give you a good start. A good cleaning company will ensure you are quoted the right cleaning services price before agreeing on any service or pricing. They will usually conduct a free visitation at your house to properly quote the job.
Method of payment (How and when)
Make sure to have all the details of the hire down in legal documents and ensure that you have been insured. A cleaning company usually have a system for the collection of payment along with the issuing of invoices, especially since cleaning jobs are recurring. For freelancers, you may need to discuss with them beforehand and agree upon a payment standard.
Compare and review the best house cleaners in Singapore
View the profile of local home cleaning companies, read the reviews from previous customers to understand the background of prospective professionals, how they rate their work, and message the professionals directly to ask any specific questions.
We're here to improve your home
Speak to hundreds of reliable pros, view their gallery, inspirations, and know the best prices with our resources.
Have full control over your home improvement projects with Homees.