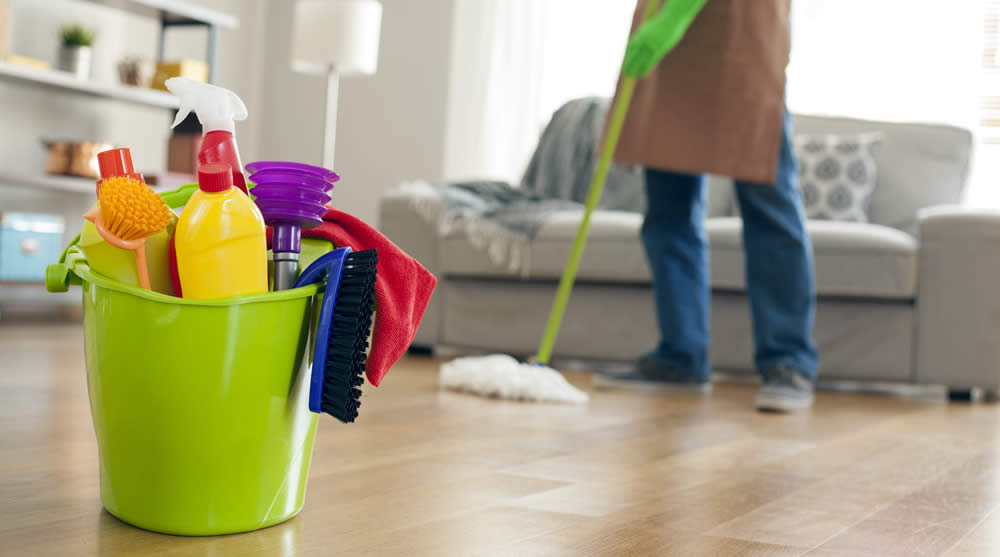 Homees provides a directory of the best-reviewed post-renovation cleaning companies in Singapore where you can compare quotations and choose one that can suit your home needs. You can view the cost of post renovation cleaning in Singapore in our cost guide.
11 Best Post Renovation Cleaning Companies In Singapore (Our Top Picks)
Firstly, congratulations on your newly renovated home!! Renovating your home can be quite an exciting and fulfilling task but immediately after the renovation is completed, is the dust, dirt, and debris that is left behind. And you are not able to enjoy the renovation aspect of your home until this mess has been taken care of.
Post-renovation cleaning is important for several other reasons besides the apparent reason of removing all the clutter. These reasons will be described in the following sections, along with the process of how you can do it yourself. In this article, let us explore the common mistakes which we can avoid on post-renovation house cleaning.
We will also discuss the importance and benefits of hiring professional post-renovation cleaning services and how you can choose the best one out of them.
Find Post-Renovation Cleaning Services
---
Why Is Post Renovation Cleaning Important?
After the renovation process is completed, you might need to consider engaging in a thorough and extensive cleaning which is quite different from the usual cleaning you do at home.
That is because, in most cases, your house will not be in a liveable condition after the renovation unless and until you carry out post-renovation cleaning.
Post-renovation cleaning helps you get rid of all the dust and debris that may have accumulated on almost all surfaces of your home after the renovation.
These leftover dirt types can even be hazardous to the health, and they need to be removed to ensure the health and safety of everyone. For an instance, some of us will tend to either engage a part-time maid on a periodical basis. This is such that our homes are maintained in a good condition despite our hectic lifestyle.
You want to get rid of all the extra nails, screws, saws, and other sharp objects and equipment, so they don't pose harm to anyone. Most importantly, post-renovation cleaning is important because it lets you enjoy the renovated space in a clean, organised, and decluttered environment.
---
Equipment Needed For Post Renovation Cleaning
If you wish to carry out the post-renovation cleaning yourself, you will need certain equipment which can include the following items and others according to your requirements:
Broom
Dustpan
Dusting cloths
Mops
A vacuum cleaner with different nozzles and brushes.
Professional vacuum cleaner for dry and wet cleaning.
Detergent
Cleaning solutions
Scrub brushes
Rubber gloves
Trash bags
Step ladder
Other cleaning supplies
Supplies for washing carpets
To find out more about the cost of cleaning equipment, you can refer to Home Cleaning Cost Guide In Singapore
How To Do Post Renovation Cleaning Yourself
So once the renovation has been completed, then comes the task of cleaning. If you plan on carrying out the post-renovation cleaning yourself, the following is a checklist you can follow to ensure that the cleaning is carried out effectively. So, how do you do post-construction or renovation clean-up?
Areas To Note During Post Renovation Cleaning
1. Hard Surfaces
All the hard surfaces in the house must have accumulated a lot of dust during the process of renovation. Thus, it is recommended to conduct thorough disinfection.
So when the renovation finishes, you will have to wipe down all the hard surfaces by first using a dry cloth followed by a damp cloth using water or other cleaning solutions to ensure a thorough cleaning. The hard surfaces should be wiped before the floors are cleaned.
---
2. Windows
Firstly, open all windows in your house, this helps to improve ventilation. The windows also accumulate a lot of dust and dirt during renovation processes. If they are left uncleaned, this dirt will continue to build up, which can cause further damage and health concerns.
Therefore, the windows need to be dusted properly and wiped to remove all dust and debris. The curtains and blinds will need to be vacuumed, washed, or dry cleaned depending on the amount of dust they have and the fabric material. The rods and windowsills will also need to be cleaned thoroughly.
Helpful read: All You Need To Know About Curtain Cleaning Singapore
3. Vents
During the renovation process, the dust can get trapped in the air vents from where they can travel to all areas of the home. The vents in your home should also be cleaned, and air filters changed so that they can dust and dirt cannot reach other places of your home through the vents.
4. Carpets And Upholstery Cleaning
If you have carpets in your home, they will also need to be cleaned thoroughly. You can use a vacuum cleaner with different attachments to ensure that the carpet is cleaned.
In case the carpets have become very dirty or stained, they will have to be washed. You can either wash them yourselves or hire professional carpet cleaners to clean the carpets for you.
Similarly, the upholstery and linen in the bedrooms and living rooms will also need to be cleaned. You can clean the upholstery depending on how dirty they are.
They might need to be dusted and vacuumed, or they might need to be washed. The bedroom linen should be changed, and the dirty ones should be thrown in the laundry.
---
Fans And Light Fixtures
The fans and light fixtures must have also accumulated dust during the renovation. To clean them, you should use a step ladder so you can easily access all of them and clean them without difficulty.
Dusting them with a dry cloth followed by a damp one will ensure that they get properly cleaned. But take caution when cleaning such electrical equipment and ensure it is turned off before you start cleaning them.
Other Materials
All other materials, such as kitchen appliances, electronics, decoration items, and other surfaces should be wiped thoroughly to remove all kinds of dust, dirt, and debris.
You will also have to remove all large debris and other left-over elements from the renovation process from the floors before proceeding with cleaning them. You will need to dispose of them properly and then move on to clean the floors.
Floors
The floors are the most important aspect when it comes to post-renovation cleaning since most of the debris and dust will be on the floors. To clean them, you will have to remove all the large debris followed by sweeping and vacuuming to remove all dust and dirt.
Wet mopping or washing of floors may be carried out according to the type of floor to ensure a thorough cleaning.
---
Do I need chemical washing for post-renovation cleaning?
Chemical cleaning is a technique for removing pollutants from the surfaces and walls of machinery, pipes, vessels, and cooling systems. Purification, temperature control, treatment, or decontamination of water is also referred to as chemical cleaning. The use of and removal of cement stains is referred to as a post-renovation chemical wash. This method is generally very effective. The first step is to make sure the ground is free of grime.
In Singapore, post-renovation cleaning is often recommended to conduct a thorough deep cleaning with disinfectant. This is because of the rather messy scene (e.g dirt, debris and leftover materials) after a finalized renovation. To conduct chemical wash cleanings, refer to the steps below.
Cleaning the windows and walls
It takes only a few simple steps to clean walls and windows. Firstly, get rid of all dust, debris and any leftover material left on the window. Next, use either a cloth or sponge, mix some vinegar with water and wipe the windows. Lastly, wash the chemical disinfectant off with clean water.
Clear the floor as a post-renovation chemical wash is required to remove cement stains. The first thing to take note of is to ensure the floor is clear of dirt and debris. Sweep or vacuum thoroughly. The next thing to do is purchase the chemical disinfectant acid for washing. When cleaning the floor, please ensure that you are wearing protective gear.For example, wearing goggles and gloves to protect the eyes and hands. On top of it, ensure that no part of the body is left uncovered to avoid any contact with the chemical. Carefully wash the floor with a sponge. Afterwards, clean thoroughly with water and soap. Lastly, leave it to dry.
You can take a read here if you wish to consider how to do cleaning yourself and save on unnecessary costs!
How do You Get Rid of Dust Post-renovation?
Getting rid of all the dust that has accumulated in your home after a renovation may be one of the most challenging aspects of post renovation cleaning. This is often because dust can be extremely hard to get rid of completely and usually ends up in every nook and cranny of your home.
Here are some general tips on how you can get rid of dust after house renovation if you are doing it yourself:
Vacuum the carpet and furniture
The most common places where dust will accumulate are on your carpeted floor and furniture. Besides having the negative effect of making your home look old and dingy, this accumulation of dust can have detrimental health effects. For instance, it can cause itchiness, trigger allergic reactions or irritate your skin.
As such, it is important to vacuum your carpet and furniture to remove as much dust as possible post-renovation. You may want to vacuum twice if you feel that the first round of cleaning was not enough.
Helpful read: 7 Tips to Choose the Right Carpet Cleaning Service in Singapore
---
Wipe down other parts of your home
Your walls and tabletops have probably accumulated some post-renovation dust as well. When it comes to hard surfaces, a damp cloth often comes in handy to remove all the accumulated dust.
If the hard surface cannot be exposed to moisture, such as the case of a wall with wallpaper, you can clean it with a duster instead.
Alternatively, to ensure that your house is completely dust-free, you can first wipe down the hard surfaces, sweep them once more and then finish off by mopping to ensure that everything is squeaky clean.
Take note of other hard to reach parts of your home
The other parts of your home have likely accumulated dust after renovation as well, no matter how out-of-reach they may appear to be. For instance, your ceiling fan blades and lighting fixtures probably require cleaning as well.
If you feel drained from the tedious process of wiping down or dusting every part of your home, you should strongly consider engaging a professional post renovation cleaning service instead.
Professional Post Renovation Cleaning: What Does It Include
Although you might consider cleaning your house yourself post-renovation, hiring a professional cleaning service will provide you with a much more thorough cleaning and a lot of other benefits. If you choose professional post-renovation cleaning services in Singapore, you can expect the following services from them:
Living Room
Professional post-renovation cleaning services will include thoroughly cleaning the living room by dusting all the hard surfaces. Usually, they adopt a top to bottom approach in which all the high things in the room are first dusted, wiped, and cleaned followed by the things on the lower level and ground.
The fan, vents, chandeliers, and light fixtures will be dusted first.
Once all the surfaces have been wiped, they will clean the windows, curtains, window tracks, and window sills. The walls will be dusted and wiped if necessary.
They will also wipe the baseboards, electrical sockets, doors, doorknobs, cabinets, and closets. Then they will wipe all the furniture and clean the upholstery thoroughly.
Depending on the amount of dust or debris, washing the upholstery might be an option. All the chairs, tables, and other items in the living room will be cleaned. The furniture may also be polished if required.
In the end, the floor will be cleaned with a vacuum followed by mopping if required. If there are any rugs or carpets, they will also be cleaned.
Find Upholstery Cleaning Services
---
Helpful read: All you need to know about upholstery cleaning in Singapore
Bedrooms
For cleaning the bedrooms, the professional cleaning service providers will change the linens and wash all the dirty, spoiled ones. The bed will be properly wiped to remove all dust and dirt.
The furniture will be moved so that all the dust and debris from beneath them could properly be taken care of. The side table, mirrors, closets, drawers, dressing table, and any other furniture will be dusted and wiped.
The walls, light fixtures, fans, and other decor items and wall hangings will be wiped thoroughly. All the doorknobs, light switches, electrical sockets, windows, and curtains will be cleaned.
The floor will then be cleaned and mopped. The floor and furniture may be polished if required. The trash and all the debris from the bedroom will be collected and taken outside for disposal.
Kitchen
The professional post renovation cleaning service will thoroughly clean the kitchen, starting by cleaning and wiping the kitchen appliances, refrigerator, and freezer.
All the cabinets will be cleaned along with the shelves and drawers. The sink and faucet will be cleaned as well as the area under the sink. The kitchen walls and counters will be wiped.
All the electrical switches, electrical boards, and sockets will be wiped. The kitchen door and doorknob will also be cleaned. Lastly, the floor will be washed and disinfected as part of a thorough cleaning.
Find Kitchen Interior Designers
---
Bathroom
For cleaning the bathroom, the professional cleaners will dust and wipe all the windows, counters, shelves, cabinets, and walls. The mirrors will be cleaned, and the bathtub and shower area will be properly washed with cleaning solutions and detergent. The sink and faucet will be cleaned as well as the area under it.
All the switchboards and electrical sockets will also be wiped. The toilet will be cleaned and sanitised with proper supplies. The floor tiles will be washed and disinfected. Finally, any trash or debris that was collected will be removed.
Benefits Of Hiring Professional Post Renovation Cleaning Services Singapore
When you hire a post-renovation cleaning service, you will achieve several benefits, some of which are listed below:
Saves Your Time And Energy
One of the biggest advantages of hiring professional cleaning services for your post renovation cleaning is that it saves you the time and energy which you would have spent cleaning the house yourself.
And since the professionals are experienced, they can get the job done in a much lesser time as compared to if you do it yourself.
Professional Service
When you hire a professional post renovation cleaning service, you can expect professional service from them in terms of cleaning the house as well as carrying out all the related tasks. They have been doing this job for a very long time; therefore, you can expect to act like professionals in all their dealings.
Experienced
The professional post renovation cleaning experts are experienced in their line of work. Therefore, they know exactly where to start and how to deal with everything to provide a timely and efficient cleaning service.
Quality Cleaning Supplies
The professional post renovation cleaning agencies use quality cleaning supplies and all the right tools through which they can carry out the task of cleaning in minimum time and with maximum efficiency.
The cleaning supplies that they utilise are non-hazardous and completely environment friendly, so you do not have to worry about their safety.
License And Insurance
Most professional post-renovation cleaning services are licensed and insured. This means that you do not have to worry about any kind of damage or loss incurred by the workers. The company agrees to compensate for your loss in case of any damage or malicious activity.
Highest Cleaning Standards
The professional cleaning agencies adopt all the highest cleaning standards, which include using the right tools, equipment, and high-quality and eco-friendly cleaning supplies. Such standards are difficult to meet if you want to do it yourself.
Helps You Relax And Focus On Other Things
When you outsource your post-renovation cleaning, it gives you the peace of mind where you can just relax and let the experts do their job, you can focus on other important things during the time the cleaning is being done, or you can simply relax after the renovation process is completed.
Post-renovation cleaning can be quite a stressful job that you can avoid by outsourcing to a credible company.
Hire a Post-Renovation Cleaning Expert
---
Safety
When you let professionals do the job of post renovation cleaning, they will handle everything in a much safer way because of their experience and expertise.
The renovation process can cause a dangerous situation with nails, glass, or other hazardous items left behind, which can be a source of injury to you. When you outsource the cleaning to a professional agency, you can be rest assured that they will handle all things safely.
Waste Disposal
The professional workers also dispose of the waste products and garbage according to the local standards and rulings. This saves you from disposing of it yourself.
Cost-Effective
Hiring professional post renovation cleaning experts is cost-effective in the long run since you do not have to spend on any cleaning supplies or equipment.
They thoroughly clean the house so your house is not at the risk of being damaged later on in case thorough cleaning was not done. It saves you from spending more on cleaning later as well. So, all in all, it can be considered cost-effective.
Post-renovation cleaning price in Singapore
Here at Homees, we take an objective stand to help our readers search for the best-rated cleaning services at affordable prices. Let us take a look at the current rates of post renovation cleaning. These rates mainly vary according to the type of cleaning required, the size of the house and the duration of cleaning hours.
How much does it cost to have your house cleaned after construction?
Post Renovation Cleaning/ Move-in Cleaning

(according to market conditions)
How To Choose A Post Renovation Cleaning ServiceYou can take a further read on the average cost of other cleaning services (e.g Upholstery cleaning/Office cleaning) in our cleaning cost guide.
Now that you have decided that you want to hire professional post-renovation cleaning services in Singapore, you should consider the following factors before choosing a particular company or agency:
Ensure that the company is reliable and highly reputable. This can be checked from customer reviews and testimonials as well as from word of mouth.
Always check to see if the company is licensed and insured.
Consider all their rules regarding any damage or theft incurred during cleaning and how they would compensate for it.
Check to see the level of experience they have and how long have they been working in the industry. This can help prove their credibility and reliability. For example, look at their awards and licenses and check how many years are they have had in the industry.
Lastly, check and compare their pricing with other companies to get an idea about the general rates. However, do not be inclined to hire very cheap services since it can result in shoddy work and more damage.
Compare and Review the Best Post Renovation Cleaning Companies in Singapore
Before finalizing a post-renovation cleaning company, it is always a good idea to compare it with several other competitors, so you have an idea about what different companies are offering, what their rates are, and other services. It would be best if you always viewed their gallery and portfolio, and compare prices of similar post reno cleaning projects in your proximity. You can read the reviews from previous customers to understand the background of prospective contractors, how they rate their work, and message them directly to ask any specific questions.
Once you have done all your homework, you would be in a better position to select the company which is not only affordable to you but which will also provide you with the best possible services according to your specifications.
Related Articles
We're here to improve your home
Speak to hundreds of reliable pros, view their gallery, inspirations, and know the best prices with our resources.
Have full control over your home improvement projects with Homees.