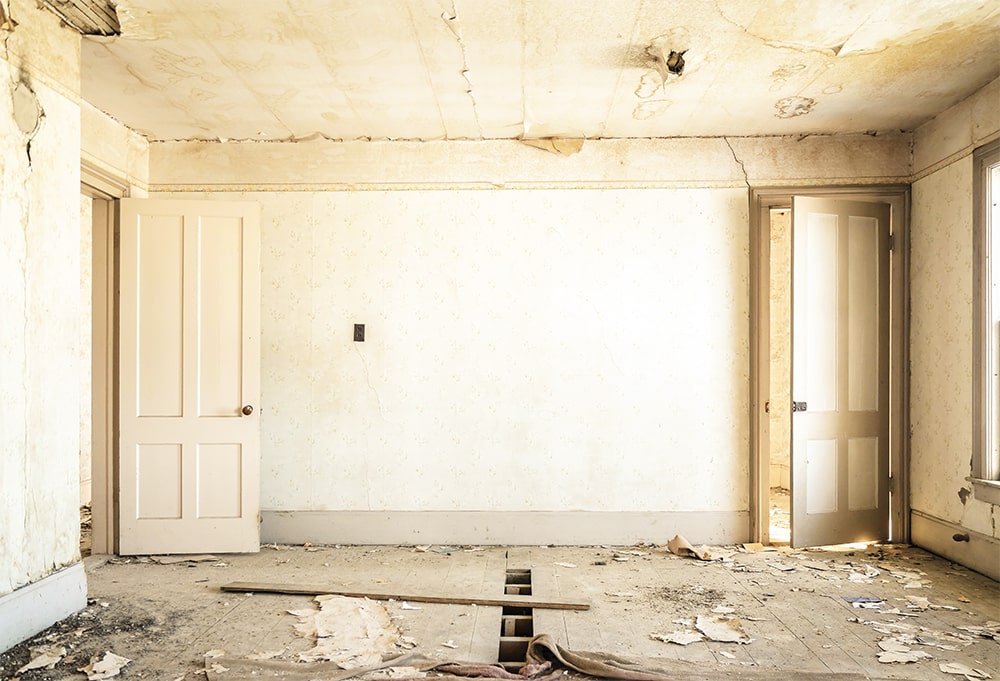 Defect checking professionals typically check for damaged or spoilt areas of your home. Depending on the number of defects spotted, they will compile those defects into a list and send to the developer while the homeowner gets a detailed report. There will then be a joint inspection before rectifying the defects. You can find out more from our cost guide on defect inspection.
11 Best Defect Checking Professional In Singapore (Our Top Picks)
Homees Concierge Service Team - tell us what you need and we'll help get it solved. Talk to us today by giving us a call or Whatsapp us now.

994 Bendemeer #03-04 Singapore 339943

- Curtain Cleaning
- Upholstery Cleaning
- Defect Checking
- House Cleaning

Space Calibre Interior & Renovation

- Interior Designers
- Renovation Contractors
- Defect Checking


Woodlands Cl Singapore 737855

19 Thomson Hills Drive Singapore 574763

24 New Industrial Road #03-01

Lacasa Consultancy & Assessment Pte Ltd

Rivervale Link Singapore 545119

17 Mandai Estate, #04-02A Hwa Yew Industrial Bldg Singapore 729934

475A Upper Serangoon Crescent #15-501 Singapore 531475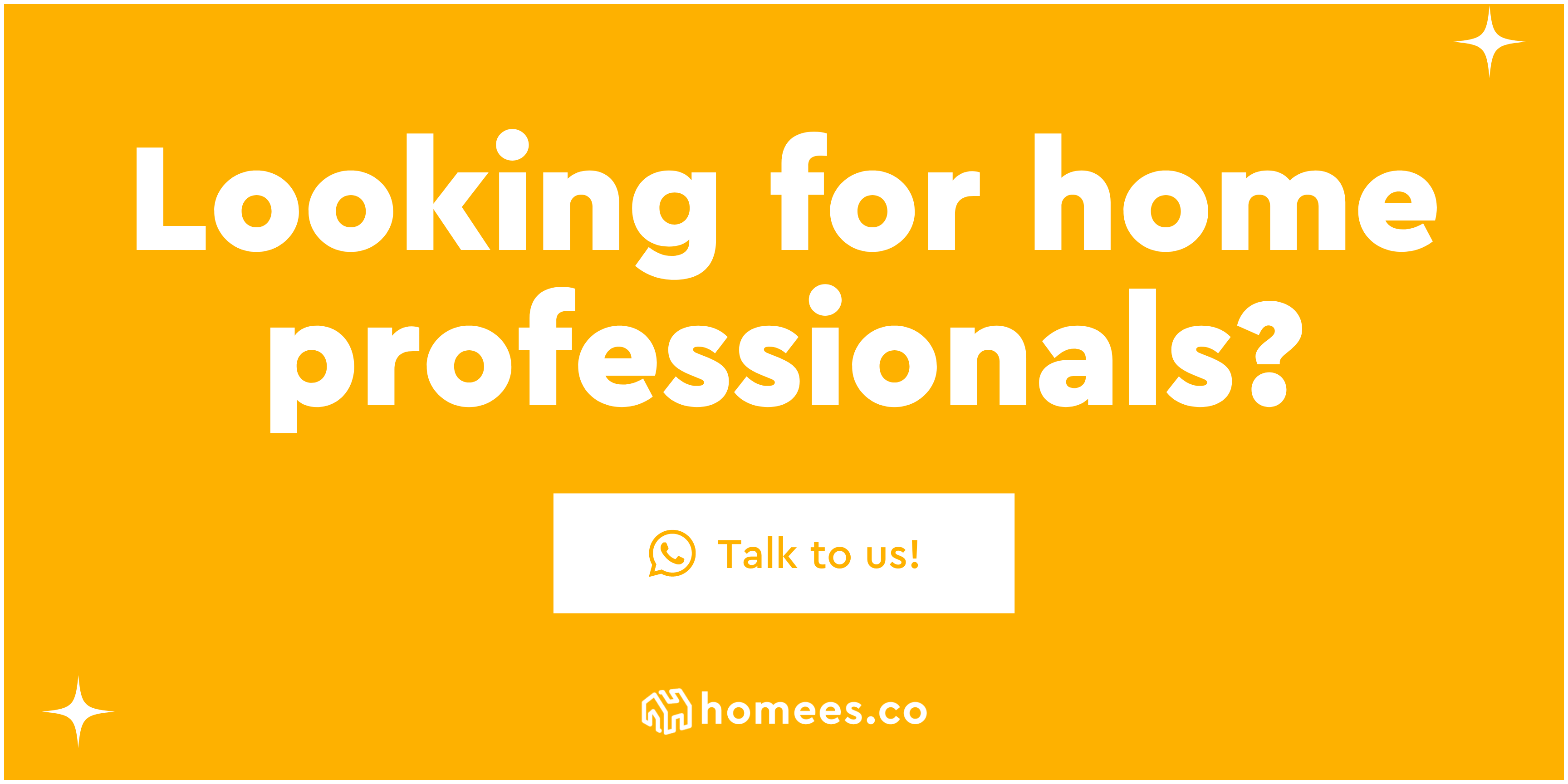 Cost List Of Hiring Defect Inspectors
Price Package for Executive Condominium & Private Condominium
Price Package for HDB Flats & Other Properties

Below are some common areas for defect checking:
Architectural
Walls and Flooring: Are there any cracks in the wall or hollow tiles on the floor?
Ceiling: Is the ceiling level, and are there any signs of water leakage?
Furnishing: Are there any defects in the built-in furnishing?
Windows: Are the windows properly installed? Here is a list of window repair  and window installation services.
Mechanical
Pipes: Are the pipes correctly installed, and is there any sign of corrosion?
Water outlets: Are there any signs of water leakage, and do the taps have proper water pressure?
Water ponding: Are there any areas that might be prone to water ponding and are all the water sources flowing smoothly towards floor traps and floor waste?
Electrical
Wiring: Are the outlets adequately grounded and is the wiring adequately insulated?
Air-Conditioning: Is the air con properly installed and sufficiently cold? Is there any damage to the compressor units?
Circuit Breaker: Is the wiring appropriately done to prevent frequent tripping? How secure are the terminal connections?
Why engaged a defect checking specialist?
We recommend checking your new flat for defects as soon as you get the keys to your new home, whether it is a new flat or a resale unit. Only after the defects and faults are discovered and checked, should renovation or the moving-in process start.
HDB Defect Checking
It is important to note that HDB will only bear responsibility for any defects that are inherent in the construction of the home. Hence it is vital for homeowners to perform the defect check before moving in. Every flat does go through a rigorous framework of quality checks by HDB before owners collect their keys. However, a few defects might slip through unnoticed. Homeowners will then need to inform the Building Services Centre (BSC) of the defects, and perform the necessary paperwork to start the rectification process. Upon key-collection, homeowners will receive an HDB Defects List to record any defects they find, and will be able to report any defects to HDB during the Defects Liability Period. The BSC is commonly located near to the new flats for convenience.
In addition to the Defects Liability Period, HDB also provides new HDB flat owners with its warranty coverage which entails a warranty timeline of between five to ten years for ceiling and wall concrete damage.
Condominium and EC Defect Checking
For condominiums and EC, it differs from management to management. Usually, residents will be provided with a form by management to report any property defects. Upon submission, the developers will have a month to fix the fault. Should they fail to do so with the timeline, homeowner can exercise the option of hiring a third party to carry out the repairs instead.
Are there any warranties included when hiring a defect-checking company in Singapore?
Yes, many defect-checking companies in Singapore provide warranties for their services. Typically, the offers vary depending on the company and the type of service. Some contractors offer a contract covering the repair cost within a certain period after the inspection. Others provide a satisfaction guarantee or a money-back guarantee.
In this regard, asking about the warranty or guarantee before hiring a defect-checking company is crucial. If there's a warranty, ask about the specific terms and conditions, including the duration and scope of coverage.
What are some common issues and problems when hiring a defect-checking company?
While many reputable defect-checking companies in Singapore provide high-quality services. However, hiring the right experts requires proper research. Here are common issues and problems to watch out for when hiring a defect checker:
Inexperienced or unqualified inspectors: Some companies employ unskilled inspectors. In turn, they may fail to identify the underlying issues accurately.
Hidden fees or charges: Some companies may advertise low prices to attract customers. However, they may often add extra fees or charges after the inspection.
Incomplete or inaccurate reports: Failing to provide a thorough and accurate inspection report may lead to unsatisfactory results.
Poor customer service: Poor customer service and the inability to solve problems often go hand-in-hand. That's why checking a company's customer service rating is crucial.
Lack of follow-up support: Applying fixes can be challenging if the defect testing business does not offer follow-up support.
Tips to follow when looking for a defect-checking company
Here are some steps to follow when looking for the best defect-checking company in Singapore:
Look for accreditations: Look for companies with accreditation by industry organisations like Singapore Accreditation Council (SAC) or the Building and Construction Authority (BCA). This is a strong indication of their expertise and professionalism.
Read reviews: Check out reviews from past customers and ask for suggestions from people who have used defect-checking services in Singapore.
Ask about the experience: Inquire about the qualifications and experience of the inspectors handling the defect check. Ensure you work with companies that employ professionals with relevant experience and training.
Inquire about the scope of the inspection: Understand what the contractor will inspect and ensure that it covers all your specific concerns.
Ask for a sample report: Request a sample report from the service provider to ensure they provide detailed and accurate information.
Compare prices and services: Compare prices and services from different companies to get the best value for your money.
Check for warranty or guarantee: Ask about the warranty or guarantee policy offered by the contractor to ensure you have protection.
How do I maximise my homeowner savings when hiring defect-checking services?
The following tips will help you maximise your savings as a homeowner when hiring defect-checking services in Singapore:
Conduct thorough research: Do your research and choose a reputable and experienced defect checker. This will ensure the inspection is thorough and accurate, reducing the need for follow-up inspections or repairs.
Bundle services: Consider hiring companies offering bundled services like pre-purchase or termite inspections. Bundling services can help you save money compared to hiring multiple companies for each service.
Plan ahead: Schedule the check in advance to plan for any necessary repairs or maintenance. This can help you avoid emergency repair costs and get a better repair deal.
Consider the long-term costs: While choosing the cheapest company may seem like a good idea, it's essential to consider the long-term costs. Opt for a reputable and experienced company, even if it costs more upfront. Identifying and addressing all defects can save you money in the long run.
Negotiate pricing: Some contractors are willing to negotiate pricing, especially if you are bundling services or referring them to others.
Look for promotions or discounts: Check for companies that offer promotions or discounts on their services, especially during off-peak periods.
What questions should I ask when choosing a defect-checking contractor?
Here's what you need to ask when choosing a defect-checking contractor in Singapore:
What are your experience and qualifications?
Do you have any accreditations?
What areas do you cover in the inspection?
What is the scope of the assessment?
Can you provide references or samples of previous work?
What is the cost of the inspection?
Are there any additional charges for extra services or follow-up inspections?
Do you provide a warranty or guarantee?
How long does the assessment take?
Compare and review the best defect checking professionals in Singapore
You can now compare, get quotes and engage reliable defect checking professionals almost instantly. View their gallery and portfolio, compare prices of similar projects in your proximity.
We're here to improve your home
Speak to hundreds of reliable pros, view their gallery, inspirations, and know the best prices with our resources.
Have full control over your home improvement projects with Homees.