Flooring plays a significant part in the design and style of your home, and upgrading it can increase the value, aesthetics and functionality of your home.
Therefore, it is important to note which flooring is best for your home in terms of design and practicality due to the plethora of characteristics that each of them has! Engaging professional or renovation companies may serve useful when getting advice for the overall feel and style of your home.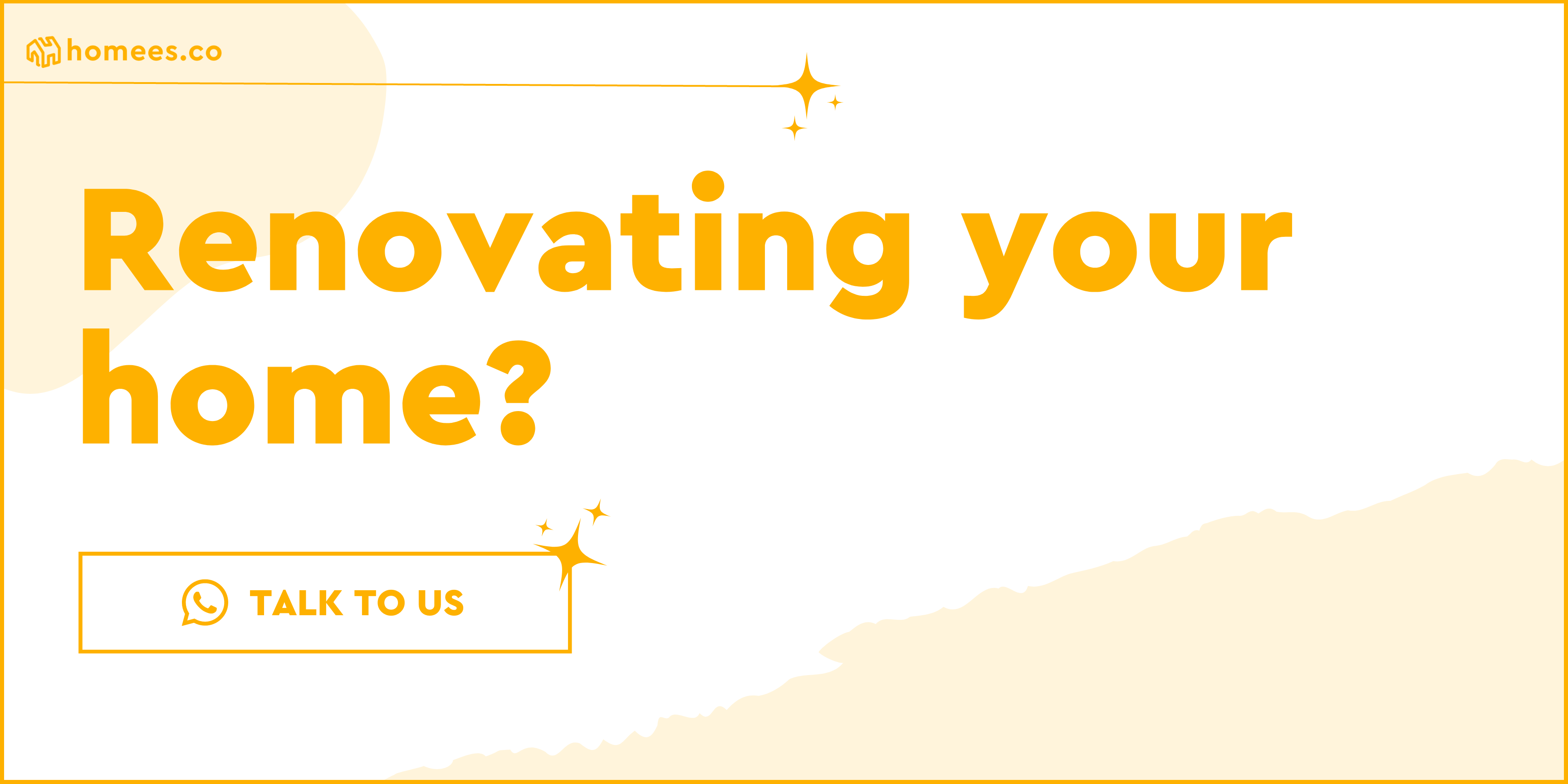 ---
Flooring Cost Calculator
Here is a flooring calculator for you to calculate and compare the prices of different flooring materials.
(This calculator is currently in beta phase. All prices are estimated.) 
Summarised Flooring Cost Guide
Promotions/ Other Services (Based on 2021 Market Research)

Materials: $1.50 to $8 psf

Other Prices specifically for 3mm vinyl flooring:

HDB Living Rooms: $1200-$2000+

Price may vary based on the thickness and type of vinyl flooring (usually 3mm and 5mm, but the range can be between 0.7mm and 8mm)

Prices mentioned may not include labor costs and is dependent on the project

There may also be additional costs if you want old/previous flooring to be removed

Materials: $2.80 to $8 psf

Underlayment installation:

Mostly 8mm thickness for planks but ranges between 6mm to 12mm

Different finishes and wear grade levels will affect the price as well (AC0 to AC3)

Usually requires an underlay which serves to provide added protection against moisture and reduces noise

In order to get better sensing of the price, quotations will be given by the company if need be

Material Cost: $4 to $25++

Parquet Staining (changing wood color)

Above 500 sf: $1.20 – $2.00psf

Need to consider the type of wood used (Burmese/ Indonesian Teak); type of varnish/ floor polish

The design pattern of the flooring may play a part in determining the price

Thickness of wood pants can vary between 10mm to 17mm

Different types of installation mechanisms that may affect pricing: Skirting, tongue & grooved

No packages found based on 2021 Market Research

Thickness of engineered wood can be between 8mm to 20mm (according to BCA) and may play a part in affecting the cost

Material Cost: $8 to $25++

No packages found based on 2021 Market Research

Need to consider the type of wood used (Burmese or Indonesian Teak)

Material Cost: $8 to $30++

Eco Wood Composite: Begins from $16++

Thickness of at least 20mm

Different types of wood may result in different pricing (Teak, Merbau. Chengal and Ironwood)

There might be other types of treatment for the wood used (waterproofing, thermal, varnish) which mat add to the cost

Material Cost: $3 – $5 psf

No packages found based on 2021 Market Research

Thickness of flooring can range from 3mm to 12mm

Different types of linoleum flooring installation may have slightly different prices (click and float)

Material Cost: $10 – $100 psf

Different Types (prices based on homeadvisor):

Prices are not usually disclosed and would usually be made available when asking for direct quotes

Price will vary depending on finishing, quality, and type of marble used

Thickness will generally be above 12mm onwards

Concrete flooring and Cement Screeding

Material Cost: ~$14 to $28

Cement Screeding: $2.10 psf

Flooring Cement Screeding (needed for HDB flats): Begins from $2.10 psf

Cement Screeding approved by BCA is needed for HDB flats and will not be provided for free, one such type of cement screed is called Davco Floor Screed Eco.

Floorings will depend on the finishing of the cement concrete flooring (polished/stained)

May have additional cost that comes with the designing and coloring as well

Thickness can range from 25mm to 50mm

Material Cost: $4 to $60 psf for flooring

$3 to $10 psf for coating

Metallic Epoxy: $24 to $50 psf

Material Cost: $10 psf onwards

No packages found based on 2021 Market Research

Thickness ranges from 5mm to 15mm+

Different types of rubber flooring have different price ranges (interlocking mats, rubber tiles, and rolled rubber)

Material Cost: $6 to 15 onwards psf

No packages found based on 2021 Market Research

Dependent on the type of design and finishing (carbonized or charcoal)

Material Cost: $2 psf onwards

No packages found based on 2021 Market Research

Thickness is usually 4mm to 6mm and above

No packages found based on 2021 Market Research
Installation Cost Factor:
It is good to note that the table below shows the material cost only for each of the different types of flooring. Besides material cost, there are also other aspects you would need to take note of when considering getting your flooring. These are:
Labour costs – based on the number of hours
Supplies needed for the job – based on the number of square feet
Equipment allowance – by project basis
Flooring debris disposal – based on the number of square feet
Remove flooring (optional) – based on the hours
Vinyl
S$1.50 to S$8 per square foot
Vinyl flooring is one of the most economical floorings you can find on the market. Having a life span of around 10- 20 years, they are a viable option to choose when on a budget.
However, vinyl tiles are prone to dents and scratches. Thus, they are not suited for rooms that experience a lot of human traffic or furniture movement.
They have to be certified by either the Singapore Environment Council or the Singapore Green Building Council for Green Label certification as they contain Volatile Organic Compounds (VOC) that are harmful to humans in the long run.
Hire a Vinyl Flooring Contractor
---
Self-Click Vinyl Flooring: Around S$7 per piece
Advances in the production quality of vinyl have resulted in a new type of self-click (or click and lock) vinyl flooring, where the planks can be interlocked without the need for adhesive.
Since it does not require glue to keep them together, it is waterproof. This results in easy installation and removal and can be used over the existing subfloor with minimal work (due to the lack of need to use adhesives).
Laminate
Laminate – S$2.80 to S$8 per square foot
Laminate flooring is made from several layers of the material sheet such as a combination of wood and plastic. This makes it susceptible to water and causes it to change in size or warp when exposed to moisture. Furthermore, they are rigid and can only be placed on smooth and even ground or they will eventually break. However, it is possible to waterproof your flooring by applying a sealant from time to time.
Find the best-rated flooring installation companies and compare quotations on Homees.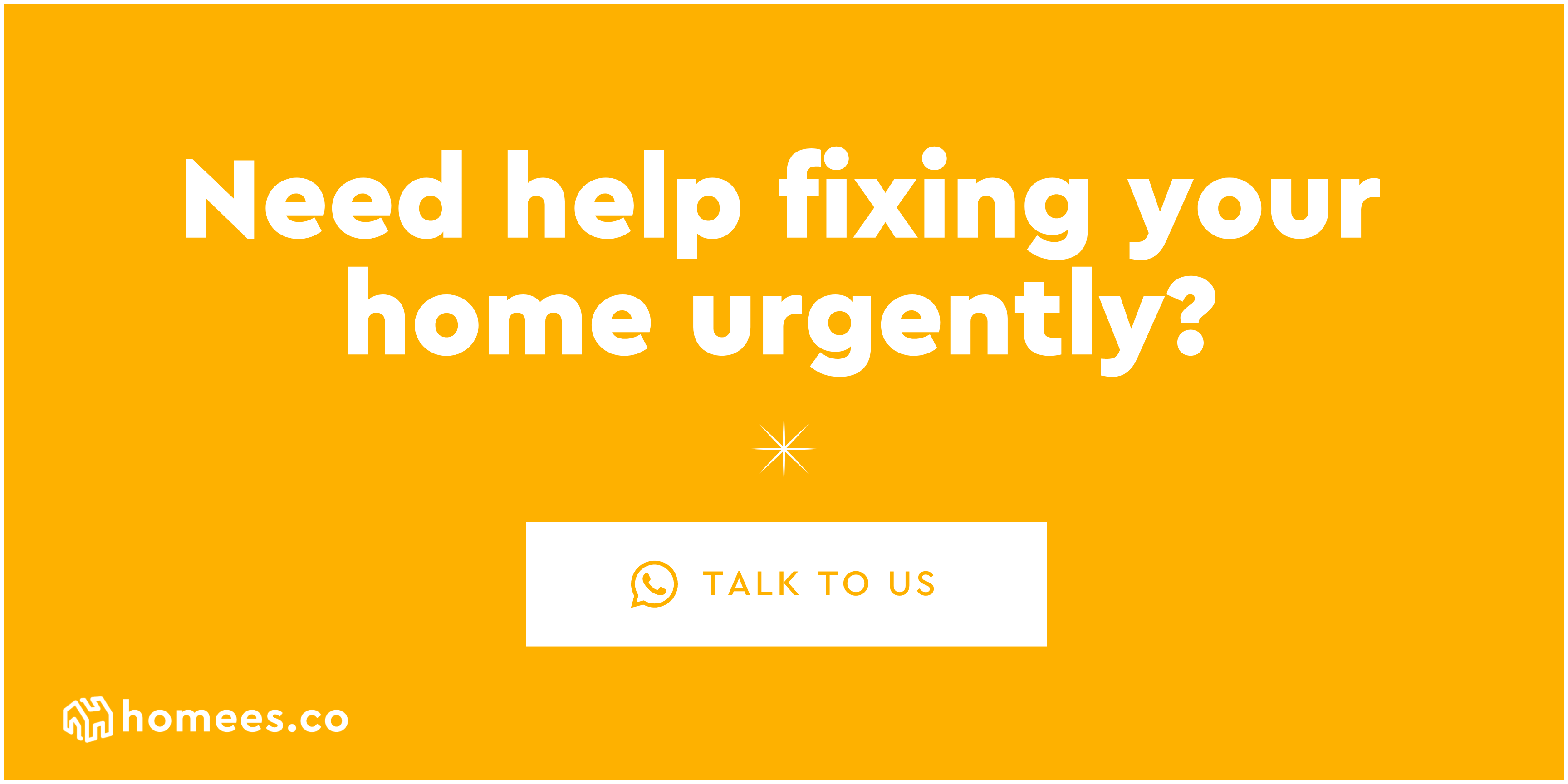 Find Laminate Flooring Services
---
Tiles
Ceramic Tiles- S$9 to S$12 per square foot
There are several types of tiles that you can choose from, such as homogeneous porcelain tiles, glazed porcelain tiles, and ceramic tiles.
Chipping on homogeneous porcelain tiles is not as apparent as chipping on glazed porcelain tiles, due to its patterns. Ceramic tiles stain easily and are less impervious to moisture, which makes them less durable than other types of tiles.
Additionally, the grout (the fillings used between tiles) is prone to dirt and will discolour over time, no matter how you maintain them. Despite their shortcomings, tiles are still a popular choice because replacing a tile is incredibly convenient, and there is no need to redo the whole flooring.
Due to the sheer number of different types of tiles and their unique properties, talk to tiling companies if you decide to use tiles for your flooring.
Before hiring the company, be sure to have these cost breakdowns to ensure you get a clear understanding of how the company charges you.
---
Cement Screed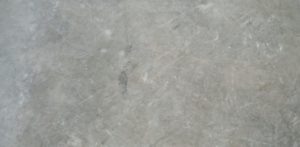 Cement Screed- S$14 to S$28 per square foot
Cement screed flooring was known to be used for the subfloor layer for the installation of other floorings. However, it has gained in popularity recently for those looking for an "industrial" feel in their homes. There are many designs to choose from. However, you would need to be aware that during the installation stage of cement, cracks will occur usually and repairs need to be done for it to be fixed. Furthermore, it is also susceptible to moisture with a high-quality protective layer.
Hire Cement Screeding Services
---
Marble
Marble- S$10 to S$100 per square foot
Marble flooring has been associated with luxury for centuries and without reason! The exquisite visuals appeal to many with their unique patterns. They however are considered a 'soft' stone. Meaning that they are susceptible to scratching. Hence they require more maintenance. They need to be protected with a sealant and polishing and other processes are needed to keep them from ageing badly!
---
Hardwood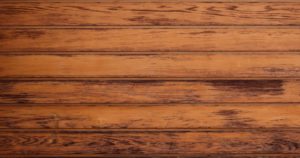 Hardwood – S$8 to S$25+ per square foot
Hardwood flooring gives the house a warm and natural look that is difficult to replicate with man-made materials. However, it would be in your favour to hire a good professional when installing it as they would ensure that the floor is properly sealed. This reduces issues when there is spillage of liquids.
There are many types of wood floorings, examples being: oak, bamboo, maple, and even engineered wood!
Hardwood does not do well with scratches and dents and is therefore not recommended for toilets, kitchens, or rooms that are inclined towards furniture movement. In terms of maintenance, your wooden floor needs to be coated and sanded down annually or when required!
---
Other Exotic Wood Installation Costs
Exotic type includes Ebony, Palisander, Rosewood and Wenge will cost much more than usual wood-like bamboo and teak and can reach as high as $150 per square foot in Singapore. However, all these costs would be affected by the species of wood and how much is needed for your specific housing project!
Wood Floor Finishing Cost Factors
Flooring finishing can make a big difference in the looks, feels, and durability of your wooden floor. It is not uncommon for finished wooden flooring to be available in the market, hence this makes it more convenient for homeowners during installations. These manufacturers will usually give information on the type of pre-finishes applied and will advise on the type of additional finishing that can be used.
There are three main types of treatment, namely:
conventional solvent PU coating
water-based PU coating
oil-based coating
Of these three treatments, the ones that can last the longest will be the solvent-based PU coating and water-based one. One caveat is that the solvent-based one can be toxic to humans, and living in an area that continually gives off these toxic substances can be detrimental to health.
Prices for the water-based coating vary according to its durability and its variant.
Below are some of the factors affecting the cost of your wood floor finishing installation project:
Wood floor finishing cost – based on the number of square feet
Wood floor finishing labour – based on the number of hours
Wood floor finishing job supplies – based on the number of square feet
Wood Floor Bleaching Cost Factors
Below are some of the factors affecting the cost of your wood floor bleaching project:
Floor bleaching supplies – usually based on the number of square feet
Floor bleaching labour – based on the number of hours
Refinish hardwood
Refinish hardwood – S$3 per square foot
Do you have unsightly scratches and dents on your hardwood floor? Refinishing your hardwood floor is a good way to get rid of those imperfections.
Although there are several ways to refinish hardwood yourself, it is a delicate task that requires skill and patience that are normally gained through experience.
---
Carpet Installation
Carpet Flooring Costs – S$2 – S$5 per square foot
Carpets come in different materials and have different properties, so choosing a particular carpet for your home may prove difficult. Carpet prices are affected by various factors: material, thickness/ density of fibres, room size, and the cost of installation.
Carpets made from synthetic materials are cheaper than their natural counterparts as they are easier to manufacture.
Carpet installations are normally charged on a per square foot basis, and the cost of installation varies for each company.
---
Terrazzo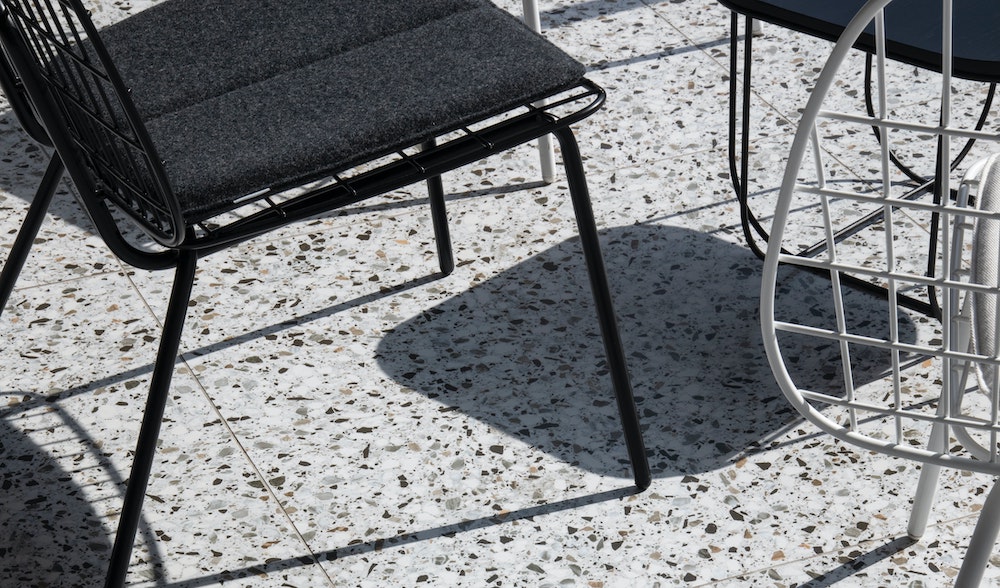 S$30 – S$80 per square foot
Terrazzo is a composite material, poured in place or precast, which is used for floor and wall treatments. It consists of chips of marble, quartz, granite, glass, or other suitable material.
Terrazzo flooring is considered to be a luxurious flooring alternative and is perfect for those seeking both functional and intricate floors in their living and workspaces.
Find Terrazzo Flooring Experts
---
Carpet and Rug Cleaning
Carpet and rug cleaning – S$3 per square foot.
It is recommended to professionally clean your carpet and rug every 12-18 months, or 6-12 months if you have children or pets.
Due to the nature of the material, dirt and small irritants tend to get trapped in it. Movement on the carpet will release them into the air of your home, potentially making you or your loved ones fall sick.
---
Floor Polishing
Floor polishing – S$200 per room (parquet), S$1.20 per square foot (marble)
Stains and dirt that accumulate over the years will cause your house to look dull and unclean. Polishing your floors regularly can prevent this from happening, and it helps to maintain the living standard in your home.
Fortunately, there are many affordable options for floor polishing here on Homees.
---
Conclusion
When choosing flooring, you will need to consider various aspects such as your budget, the area in which the flooring is being installed, the design of your house and your preference. This will allow you to be more aware as you can look into other important floor characteristics such as lifespan, durability, ease of maintenance, common problems, cost and what environmental factors affect it. Hence, there is no best type of flooring in general due to it being a sweeping statement. More specifically, it should be which is the best flooring for YOU. Hence, these are just some of the important tips on choosing the best floor tiles for your home.
If you're considering repairing or replacing your flooring, it's important to understand the costs involved. While the cost of flooring repairs can vary depending on the type and extent of the damage, working with a professional floor repair company can help ensure that you get the best possible value for your money.
Related Articles
Cost of Other Home Improvement Areas
Flooring is an integral part of a home design, and should you have a spare budget and would like some unique designs of your own, you can try speaking to a few interior design companies or renovation contractors for more designs ideas.
Some of the usual home improvement cost guides can be found below:
This article was first published on 28 February 2019, updated in October 2019 and March 2021. 
We're here to improve your home
Speak to hundreds of reliable pros, view their gallery, inspirations, and know the best prices with our resources.
Have full control over your home improvement projects with Homees.