Home interior designing is an exciting yet difficult task that requires careful planning, budgeting, colours themes, furniture selection, and many other aspects. Whenever you are in the process of renovation or home design, chances are that you focus more on the living room and bedrooms while leaving the kitchen and bathroom for the last. And most of the time, it just so happens that by the time you are finished with the living room and bedrooms, you have already crossed your designated budget and are left with no other option but to postpone toilet renovation and design.
However, this should not possibly be the case. Although it is true that the more budget you have, the better you would be able to carry out renovation and design. But being short on a budget shouldn't make you want to change your decision of renovation. There are still many design ideas and options that you can incorporate into your toilet and make it look different and beautiful without costing you an arm and leg as there are companies that provide toilet renovation packages for you.
Keeping this in consideration, we have compiled a list of toilet design ideas and tips that you can easily adapt to even on a small budget. And the best part about this is that it will transform the look of your toilet for the better! We will be taking inspiration from some of the home design portfolios featured on Homees.co and presenting you with these amazing ideas that will leave you awe-stricken!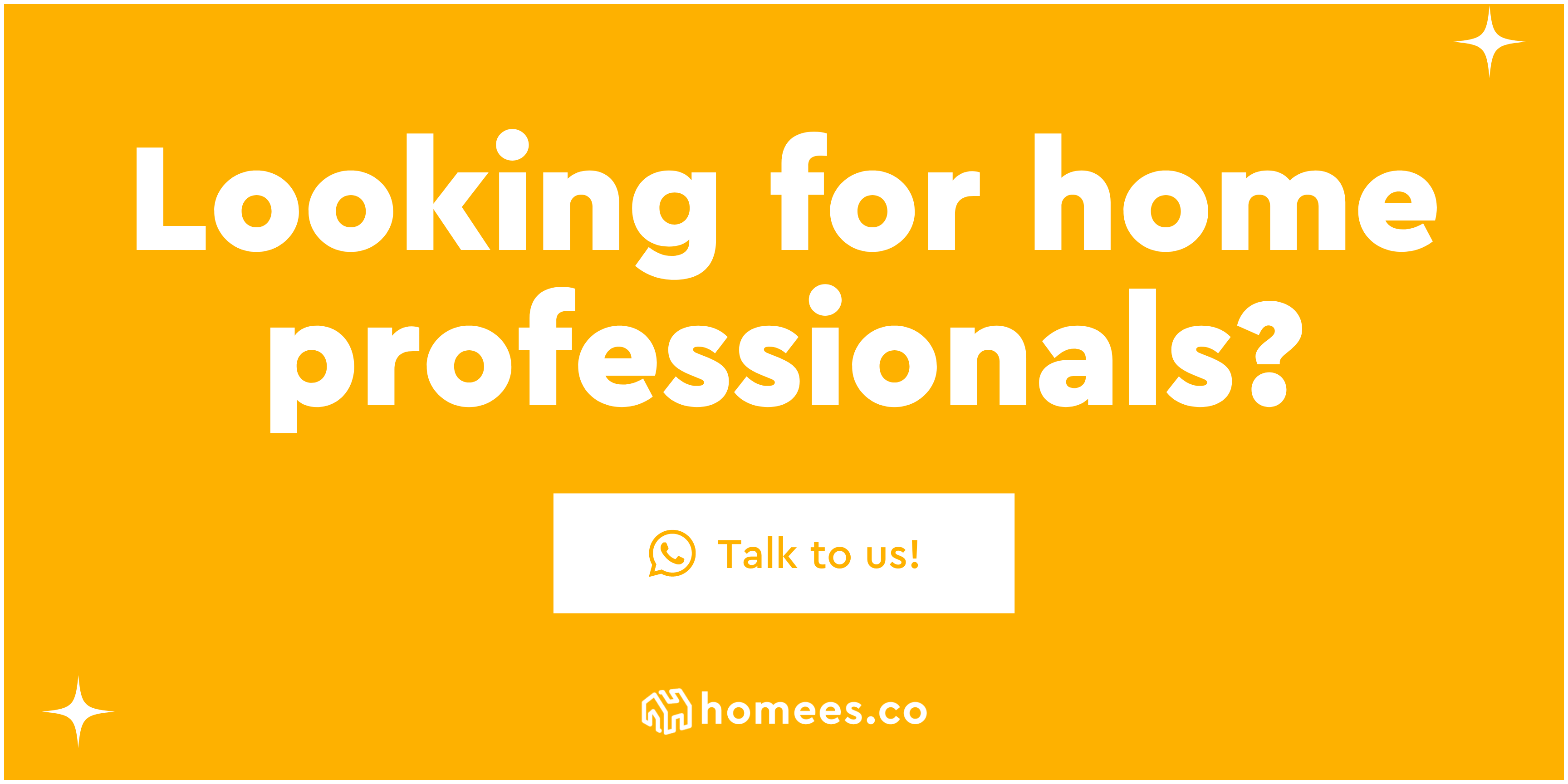 ---
Change The Wall Tiles
So let's start with the first and most obvious design idea: change the wall tiles! But what makes this idea different from others is that you change the tiles to ones that are unique and quite different from what you already have in your toilet. Since a bathroom is usually a small room, the walls are its main features and incorporating even a small change in them will go a long way in transforming its appearance. So when you change only the tiles and keep the toilet fixtures and other elements as they are, you save on money and still succeed in creating a new outlook for the bathroom.
As an example, consider the following image of a bathroom where we see a very unique design of wall tiles that you can also incorporate into your home to give it a new look. White tiles that are bordered in the black when installed on the wall create a checkered pattern that can be a new and fresh sight for the eyes. Notice how these tiles are small but the floor tiles are relatively larger. This is done to balance the checkered pattern so that it doesn't become too much for the eyes. The floor tiles do not have any pattern for the same reason to bring balance to the overall appearance. If you think that the checkered pattern is too much for you, you can just use them on one wall while keeping the other walls plain and solid.
In the following image, we can see how they have created layers of patterns to give the bathroom a unique and interesting look. So instead of using the same tiles for all the walls of the toilet, choose different ones for different sections. You can choose one pattern for tiles for one wall and some other pattern or colour for the other wall. Or as shown in the following image, the designers have chosen different tile patterns for the shower area and the remaining walls feature a different pattern. Notice how this also helps create an imaginary section or boundary for the shower area and brings depth and layers to the overall interior.
Similarly, in the following image of a bathroom design, we can see that one wall of the shower area features a textured mosaic-sort of patterns whereas the remaining walls are kept neutral and pastel. If short on budget, you can just change the tiles of one wall of the shower area and choose some sort of mosaic tiles or Bohemian tiles to make them stand out among the other walls. In this way, the whole outlook of the bathroom would change and you would be able to make this transformation in minimum budget!
---
Add Lots Of Plants
Coming to the second toilet design idea, although inexpensive, is probably the one that will be able to bring about the most beautiful and fresh change in your bathroom. Yes, you guessed it, it is: plants! Plants are nature's way of showing us beauty, freshness, and elegance. And these are the things we long for in the rest of the house, then why should the bathroom be an exception to this? Adding fresh plants to your bathroom will give it a completely new and fresh outlook. So this option is the cheapest one where you just buy a few planters and place them in the bathroom. You can place them on the vanity, in the shower, or in any other corner or nook.
As an example, consider the following toilet design which is further enhanced by the addition of green plants in various areas. We can see two planters on the vanity shelf and one on the shelf next to the shower. You can even add creeper or climber plants on one wall of the bathroom to bring an even greener and fresher ambience to it. When these green plants are combined with different forms of modern lighting, the overall effect is that of an elegant and soothing environment.
In the next image of a toilet design, we see how artistic the bathroom looks because of the addition of very unique plants. Instead of adding green leafy plants, the designer has used a dry plant arrangement which mainly comprises wood branches and a few leaves. When placed in a glass vase, it becomes an epitome of beauty and elegance. A light colour theme of beige and white along with the hexagonal tiles in the shower area when combined with these dry plant arrangements produce a highly elegant and exotic bathroom that is bound to catch anybody's attention! And it would be light on the pocket too!
For more inspiration regarding plants in the toilet, consider the following toilet design image where a beach-style resort ambience is achieved by playing around beautifully with plants, wood, and green colour. A light green colour is used for the walls whereas the floor is a typical patterned one. We then see some wooden elements in the design in the form of a decorative wooden ladder and the wooden border of the mirror. We then see a large leafy plant along with a few flowers on the ladder. When these natural elements of wood, plants, and flowers are combined together, they produce a beautiful harmony and give us those beach-side vibes. You too can bring those vibes into your bathroom by just adding a few wooden elements and some plants, which obviously will be quite inexpensive. So you have yourself a unique bathroom within a minimum budget!
Find Kitchen Interior Designers
---
Play Around With Different Forms Of Lighting
Another very easy and relatively inexpensive way that you can transform your bathroom is to add different forms of lighting that help accentuate some features in it. Usually, we opt for modern high-end lighting for our living rooms and bedrooms, but why not use them for a bathroom? Modern warm lighting can help freshen up any space and give it a dramatic and eccentric look. And this is what you should be aiming for in your bathroom as well.
When talking about modern lighting, we can use track lights, direct lighting, spotlights, indirect lighting, and recessed lighting. You have the option of choosing from white light or warm lights. White lights give a fresher and airy appeal whereas warm lighting makes the environment dramatic and exotic. So choose the look you are going for and then select the types of lighting accordingly. For example, consider the following image of the bathroom where we see the clever use of white light as a border for the mirror. This is a unique and creative way of using lighting to enhance the appearance of the bathroom. This white light border rests on the perfect backdrop of sea blue wall along with some green colour in the form of some leaves arrangement. When combined with the black and white toilet fixtures, we got ourselves a beautiful, creative, and unique bathroom!
In the following image of a bathroom, we get the vibes of a bathroom of a five-star hotel with their clever choice of beige wood and warm lighting. Notice how indirect lighting has been used to enhance the various elements such as the top and bottom of the overhead cabinets as well as the area under the floating sink and vanity. Light coming from spotlights on the ceiling reflects magnificently from the shiny and glossy toilet seat and sink. They have also placed a beautiful wall hanging of a sunny sky on one of the walls which are also illuminated by using indirect lighting. This gives the illusion as if the wall hanging itself is glowing and giving off light. The overall ambience of the bathroom is that of a stylish and elegant one.
In the next image, we can see a very ordinary-looking bathroom whose appearance is enhanced by using indirect lighting. It can be your own choice whether you want to use white lights or warm lighting, but whichever one you choose, it is bound to make your bathroom look much more classy and elegant.
In another example, notice how royal and chic this bathroom looks. But when you think about it, it is just a normal toilet design that has been enhanced by using this dramatic indirect lighting under the vanity shelf. With only some natural light flowing through the window and no other overhead lighting, this indirect lighting creates a very dramatic effect. When it is combined with the black-bordered mirror and black faucet and sink, it creates an even more elegant and chic look. Such an effect can be achieved with warm lighting only, so if you want to opt for this design, then be sure to use warm indirect lighting.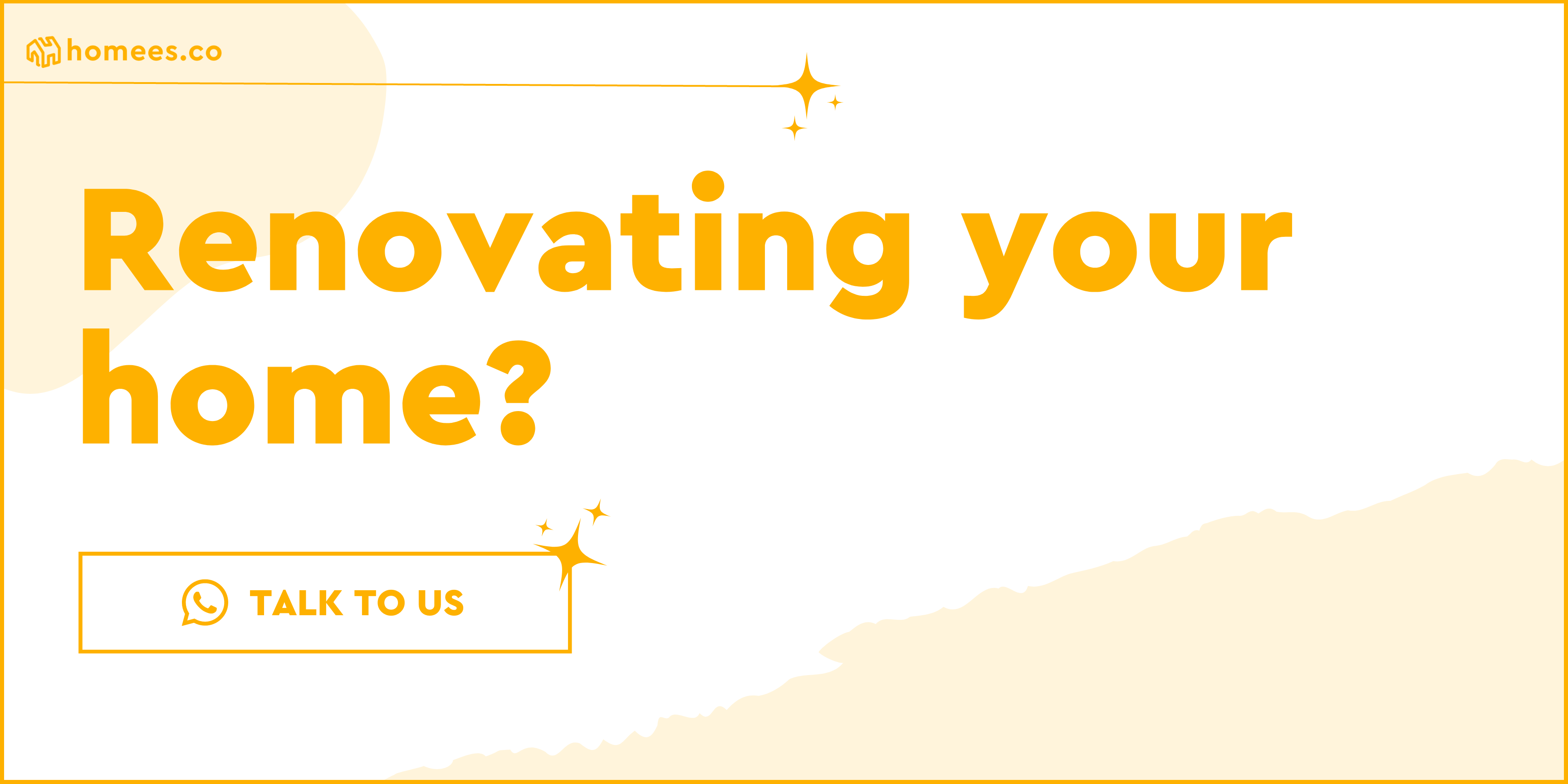 ---
Add Patterns Where You Least Expect Them To Be
Another unique and interesting way to transform your bathroom is to add patterns and designs to them. But when it comes to patterns, you would normally see them on the floor or the walls in the tiles. However, to create a unique and different look, add patterns in areas in the bathroom where you least expect them to be. For example, you can add patterns or designs to the bathtub as can be seen in the following image. A very beautiful black and white diamond checkered print has been used on the bathtub and the wall adjoining it. This black and white combination is balanced by using light wood coloured and textured tiles for one wall and floor of the toilet. For the remaining walls, light grey colour has been used in the tiles. So we see varying combinations of black, white, grey, and light wood in a beautiful amalgamation of harmony and balance that are accentuated by the natural light flowing through the large windows. So if you want to transform your toilet in the minimum budget, this is the way to go!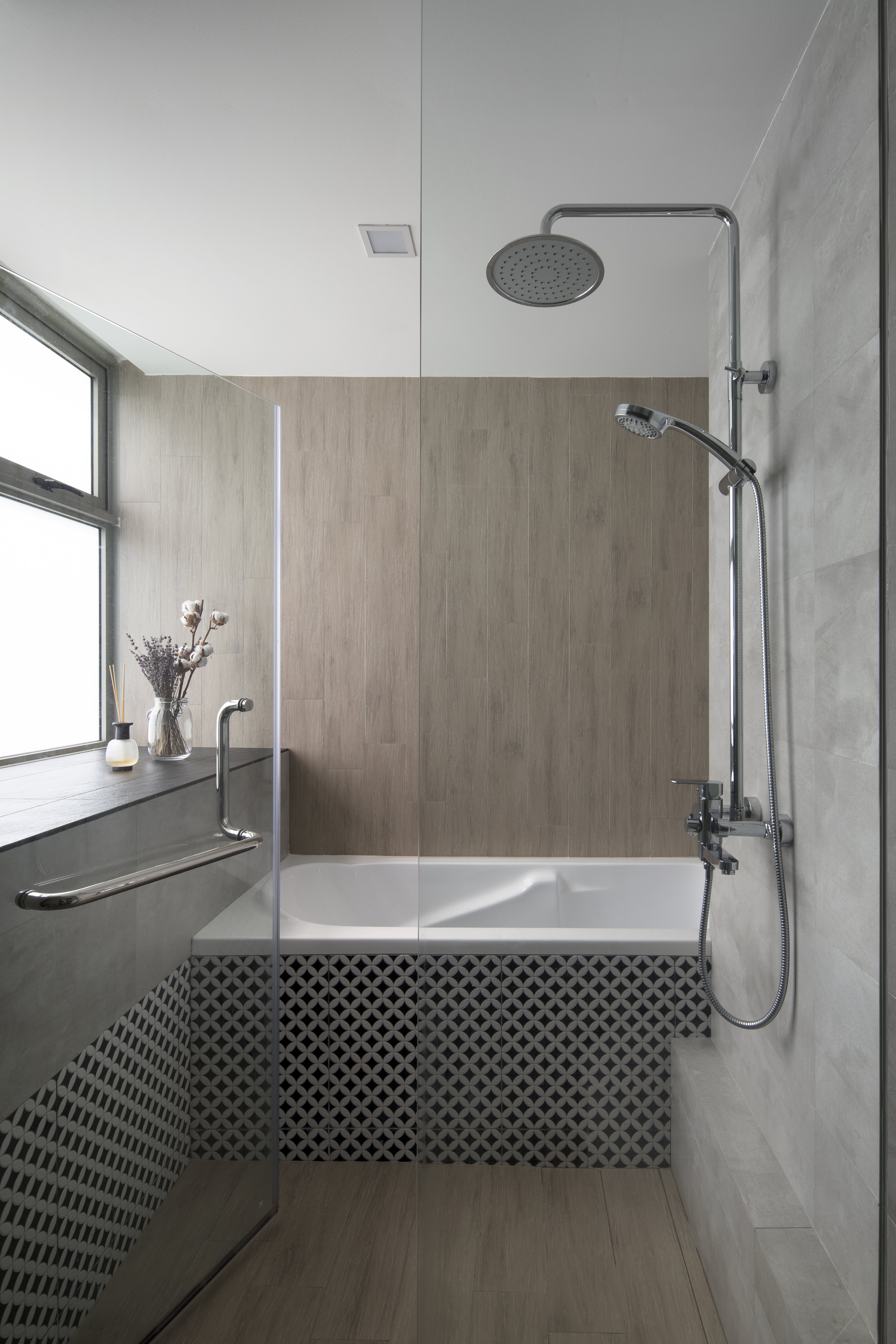 As another form of inspiration, consider the following image of a bathroom which is quite different from what you normally see in a bathroom. Nevertheless, it is creative and beautiful. The bathroom features varying shades of grey, black, and white. The toilet seat and sink are white whereas the shower and faucets are black. The walls comprise a zig-zag pattern of white tiles but since they would have become too much if they covered the complete wall, the upper parts of the walls are kept in a solid shade of light grey. The floor features a black and white checkered design that is balanced by using a two-tone solid shower curtain. You would think that these many patterns in a bathroom may become too much for the eyes but surprisingly, they don't. You can copy this design as it is for your bathroom or choose to use some of its elements according to your preferences and budget.
---
Incorporate Black In The Toilet Design
Black is the colour of beauty and elegance whether it is used in the living room, bedroom, kitchen, or toilet. Whatever kind of interior you have, if you add a few black elements, it will enhance the room's appearance by several notches. In the case of a bathroom, incorporating black color in it can be done in several ways, some of them even being budget-friendly.
As an example, consider the following image of a bathroom that uses black color in some ways which you can also copy for your own bathroom. This bathroom features a glass partition for the shower area that has a black border. So if you already have a glass partition in your bathroom, you can simply get a black border made for it and give your bathroom a completely new look.
Another way you can incorporate black colour in your bathroom, as can be seen in the following image as well, is to change the bathroom door to frosted glass or fibreglass one which has black borders and panels.
Another way you can add black in your bathroom is to use it in the form of black floor tiles. As can be seen in the following image, the toilet fixtures and walls all feature white and grey shades whereas the floor is a dull black shade. This combination creates a very elegant ambience in the bathroom. So if you also have a light coloured bathroom, you can simply change the floor tiles to black and transform its look!
In the following image, we can see that the vanity countertop, sink, and faucet are all black whereas the rest of the vanity is a beautiful shade and grain of the wood. So, you also have the option of only changing your vanity and sink to a black colour and leaving the other things as it is and you would still be able to create a new look for your bathroom.
Customize Bathroom Walls According To Preferences
Another way you can transform your bathroom's appearance is to customize your walls according to a particular pattern or your preferences. This means that instead of changing the complete tiles of the walls, you just change a portion of them. This will cost you less and you would still be able to achieve a different look.
For example, consider the following bathroom image which looks like it has been customized for a girl. Notice the walls which are plain and simple but in the middle feature cartoon characters which immediately make it stand out. This kind of customization can be done for a grown-up's bathroom too. You can simply choose patterned tiles of your liking and install them in some areas of the walls instead of changing the complete wall. For even budget-friendly customization, you can get your hands on wall stickers for tiles. Just apply them on the bathroom walls to get a unique and different appearance for your bathroom in an inexpensive way!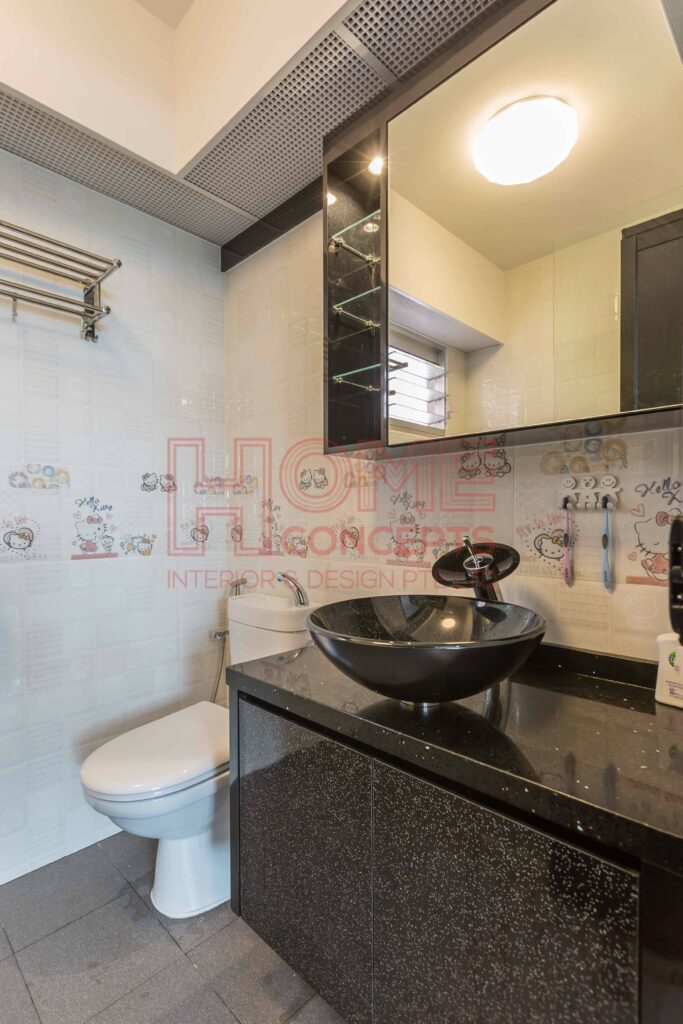 ---
Wooden Textures And Colors In Toilet Design
Wooden textures and colors never go out of style for any room of the house and the bathroom is no exception to that. Whether you use actual wood for these designs or use laminate or tiles with wooden patterns, it will help to beautify your bathroom and transform its appearance. Since we are talking about doing toilet design and renovation on a minimum budget, we should look at laminates and tiles with wood grain and patterns to achieve this effect.
Consider the following image of a toilet design where we see lots of wooden textures and colours which help give it a very classy and elegant look. The bathroom walls and floor feature dark brown tiles that mimic wood. The door and vanity shelves are made of laminate wood with a very distinctive grain and textures. Since all this dark brown colour can make the area a bit too gloomy, a large window is incorporated through which plenty of sunlight can flow and illuminate the environment. Indirect lighting from behind the mirror helps create a dramatic effect which when combined with the warm wood colours, create a classy and sophisticated ambience.
In another example, we can see a lighter shade of wood-pattern tiles has been used for the bathroom. The walls and floor tiles feature the same colour and pattern which are balanced by the white toilet seat and sink. To save on your budget, you can simply use this touch of wood for either the floor or the walls and still be able to transform your bathroom's appearance to some extent. If the walls are costing you too much, you can simply use this wood texture for one wall of the bathroom for example for the shower area. Add a few indirect lighting sources and you will get yourself a beautiful and elegant bathroom.
We're here to improve your home
Speak to hundreds of reliable pros, view their gallery, inspirations, and know the best prices with our resources.
Have full control over your home improvement projects with Homees.