Just like any other part of home renovation, bathroom design comprises implementing various different design themes and ideas so that it matches with the overall theme and aesthetics of your home interior. When choosing design themes for your interior, people tend to focus more on other parts of the house with the thought that a particular design theme may not be appropriate for a bathroom. However, this is far from reality! Almost any kind of design theme can be implemented in the bathroom. And if you are trying to create a specific character and personality for each room of your house, why should this space be left out?
Keeping this in mind, here we will be presenting to you some amazing, interesting, and creative ideas which will help bring out a new look for your bathroom. You can take inspiration from any of these design ideas and implement them in your home so that this space can be as striking and beautiful as the rest of your home. All these ideas are taken from interior design projects featured in Homees.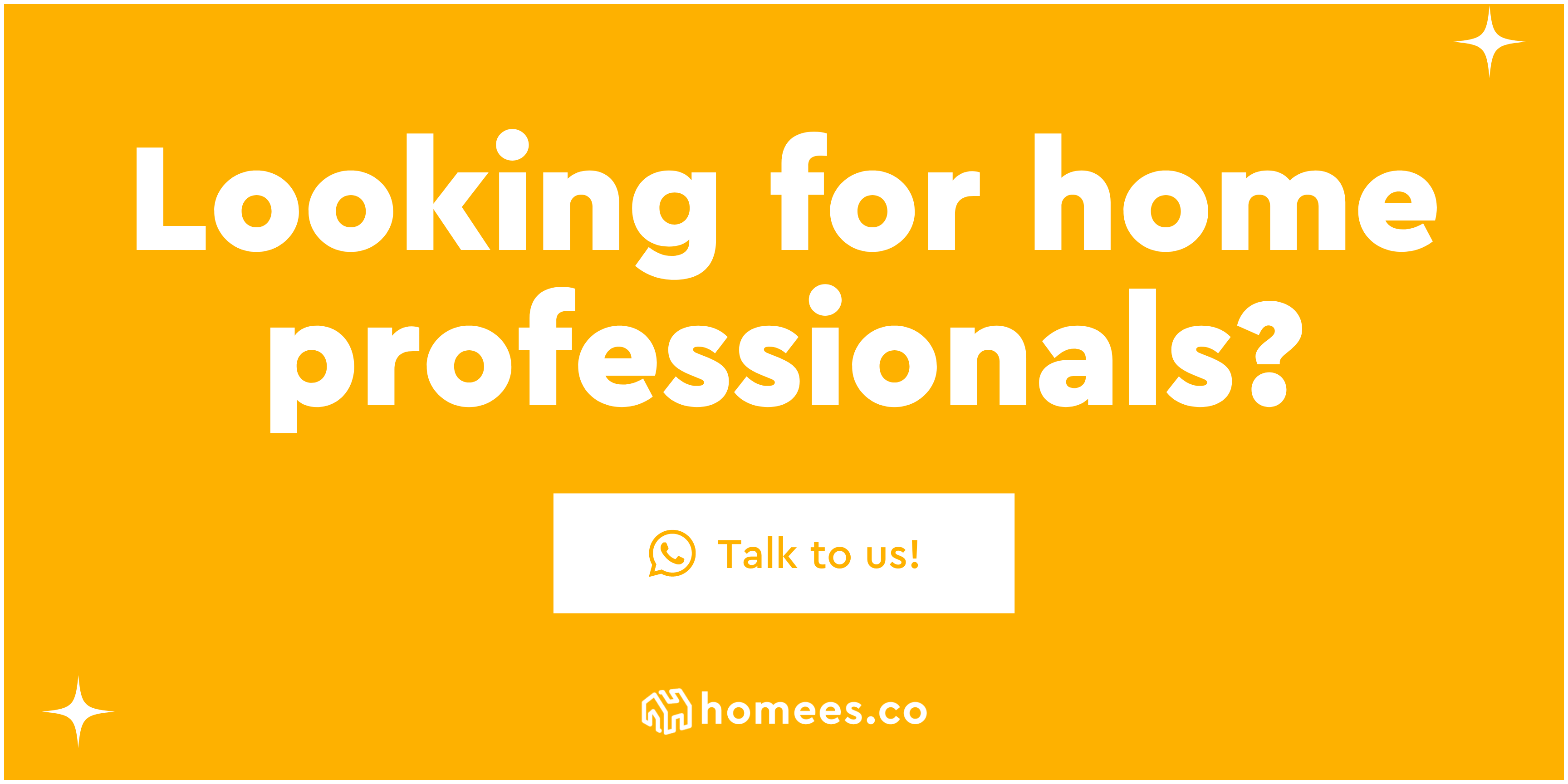 ---
Make Room For Two
If you are renovating your bathroom and have a larger space to work with, then one of the ways to add creativity and uniqueness is to create two areas in the same space. This is a perfect idea for a couple of two siblings who have to share a bathroom. You can create the toilet space separately from the sink areas. In the sink area, create two sinks with their individual vanities and shelf spaces. This design gives you the freedom of your own individual space where you can stock your toiletries without the fear of them mixing with the other person's things.
Consider the following image of a design project where you see two separate sinks installed in the same space, creating boundaries for each individual. There is a mirror in the centre that can be shared whereas the cabinets on both sides of the mirror offer individual storage spaces for both of them. The black vanities offer the perfect contrast to the white sinks and warm lighting. The black floor tiles contrast with the white tiled walls to create harmony and balance in the space. The result is that you get a beautifully elegant and unique bathroom.
Add A Floating Sink And Shelf
Another design idea that is especially suited for smaller bathrooms is to add a floating sink or shelf in there. This refers to a sink that is mounted on a wall and has considerable visual space underneath it. This space helps create an elegant effect that can further be enhanced by using different forms of modern lighting. One idea for bathroom design is that this design style helps create the illusion of greater space since the area underneath the sink helps our eyes to perceive the room as larger than its actual size.
Consider the following image of a similar bathroom where a floating sink has been installed. Notice how the area under the shelf and sink has been lighted with recessed lighting, creating a modern and stylish effect. The vanity underneath the sink can be utilized for storage purposes so there is no clutter to be seen. Huge mirrors on the upper shelves also help to increase the visual space of the room. All these factors combine together to create a visually larger bathroom with modern fixtures and configuration.
Add A Vintage/ Elegant Touch To Your Bathroom
Nothing beats the classical and vintage styles when it comes to interior design and the bathroom is no exception. Although we are all in for the clean and elegant effect that a modern or Scandinavian style offers, there is something about vintage and classical styles that makes you go: Wow! And when these vintage elements are combined with modern fixtures and design styles, the result is a harmonious combination of elegance and beauty.
This is exactly what has been achieved in the following image of a bathroom that was designed. Notice the vintage marble-patterned walls in a deep earthy tone. The warm wood used for the vanity, door, and mirror border also add to the beauty of the tiles. A few modern elements such as the glass partitions, floating vanity and spotlights further accentuate the elegance of this bathroom. A few green plants add the finishing touches to an otherwise impeccable design!
Find Wallpaper Installation In Singapore
---
Clean And Crisp
If you do not want to experiment much with different designs and styles, then go for a simple and clean look in a light pastel shade such as beige. This colour can be used for any kind of bathroom whether big or small. To give a light and airy effect, you can choose white toilet fixtures along with lots of natural or artificial lighting. Such a bathroom will look beautiful in its simplicity and you can never be afraid of going wrong with it.
In the following image of a design, we can see how the designers have adopted a similar approach of keeping things simple by using a light beige shade for the entire space. Whether it is the floor, walls, or backsplash, they all feature this fresh colour tone. The sink, toilet, and countertop are white which go perfectly well with the beige shade. But this monotone theme could have made the bathroom look washed out which has been countered by using different modern elements in the design. We see a glass partition for the shower along with a floating vanity. A green leafy plant on the vanity adds the much-needed pop of colour to this design. You can further uplift this bathroom's appearance by adding indirect and recessed warm lighting in various corners and crevices of the elements and get the perfect modern yet simple feel.
Add Brick Wall Architecture
Another design element to bring a wow factor into your bathroom is to think out of the box during the design and planning phase. We all know that bathrooms feature plain or patterned tiles for the walls and very few people would like to experiment with that. But that doesn't mean you shouldn't! Instead of the traditional walls, why not have a brick wall in there? It will create a unique and interesting design that will definitely become an eye-catcher for anyone who sees it.
In the following image, we see a bathroom that gives us feels from the stone age while still being quite modern and elegant. The shower area features a brick wall architecture in different shades of gray and black. The other walls of the space feature rock wall exteriors and the same can be seen for the sink and vanity area. To add a modern touch to this space, a black marble countertop for the vanity has been used along with a modern sink and toilet fixtures. Indirect lighting behind the mirror also helps to increase the modernity of the space. The shower area has been separated by the other space through a glass partition. Wicker baskets in the vanity give a classical feel in addition to the other modern and vintage elements.
Add The Closet Inside The Bathroom
Another creative addition that can be done in the bathroom is to create a larger space and incorporate the closet inside it. It not only looks unique and different, but also offers greater functionality when you find all your essentials right next to the bathroom. If you have a smaller space, you can add a small cupboard whereas if you have a larger space, you can build a walk-in closet and store your clothes, shoes, bags, and what not in it.
As an inspiration, consider the following image of a walk-in closet built next to a bathroom. The closet has been designed beautifully with different areas and racks for hanging and storing different types of clothes. There are drawers for storing other essentials as well as shelves to keep the shoes stored properly. The closet is lighted through track lights and spotlights which add a very dramatic and beautiful effect. The closet also has sliding doors which can be closed to create a separate bathroom area whenever required. The space is also built in a modern configuration with indirect lighting and spotlights. The marble countertop and modern toilet fixtures add to the beauty of this design.
Find The Best Interior Designer
---
Add A Bohemian Touch In The Bathroom
If you think that the common bathroom designs involving light pastel colours are a little too dull for you, then you can spice up the space by adding a bohemian touch to the space. Bohemian interiors are signified by bold colours and patterns that come together to add a splash of colour and creativity. In the case of a bathroom, the most common choice of adding the Bohemian touch to the design is to add it in the form of tiles either on the walls or the floor. If you choose Bohemian tiles for the walls, keep the floor tiles plain and vice versa. The idea is not to overcrowd the space by adding too many colours or patterns. Don't use these tiles for all walls of the bathroom, rather stick to one or two walls and keep the other parts plain and simple.
In the following design image, we can see one wall of the bathroom features a Bohemian wall. More creativity is added by choosing hexagonal tiles instead of square or rectangular ones. We see different colours and patterns of these Bohemian tiles that create a trendy and exotic look. Notice how the remaining walls and floors of the bathroom are kept light and glossy to create harmony and balance in the design. This is a perfect design to take inspiration from!
Allow Lots Of Sunlight To Flow In
Sunlight is the best source through which you can create an airy and fresh environment in any room of the house and the bathroom is no exception. Since a bathroom is usually a smaller room, it is even more essential for it to give the illusion of a larger and airy space. When lots of sunlight flows through in a small bathroom, it helps increase the visual space and make it look even more beautiful.
In the following image of the bathroom, even though it is not very small, still we see that there are various sources through which sunlight flows in. Behind the vanity, we see a huge window that allows lots of light to enter the space. It is covered by window blinds which can be drawn whenever required to ensure privacy. In the shower area, there is another vertical window with frosted glass to ensure privacy but it also allows sunlight to flow in. Both these sources of lights create a magnificent outlook in the bathroom and make it look beautiful. Green plants on the vanity add to the freshness of the overall design and make it look splendid.
Use A Black And White Color Scheme
Another way that you can redesign or renovate your bathroom is to change the colours of the elements in there. Although you can choose just about any shade or colour tone for the bathroom, one combination which never goes wrong is the black and white combination. Whether your home features a Scandinavian design or a minimalist modern interior, the black and white combination can go perfectly with just about any one of them. The black elements can make the interior look too dark and gloomy but the white elements help to balance them out. When combined with a few wooden elements, the resultant interior can look right out of an interior design magazine.
Consider the following image of a black and white bathroom where the walls and some toilet fixtures are white whereas the sink bowl, shower, and faucets are black. The vanity features a deep warm shade of wood along with some wooden elements in the accent wall. The spotlights help to give extra shine to the glossy marble top which is balanced by the matte black sink bowl. To add a further colour element to the design, you can add a few green leafy plants on the vanity and shower to complete the picture-perfect look.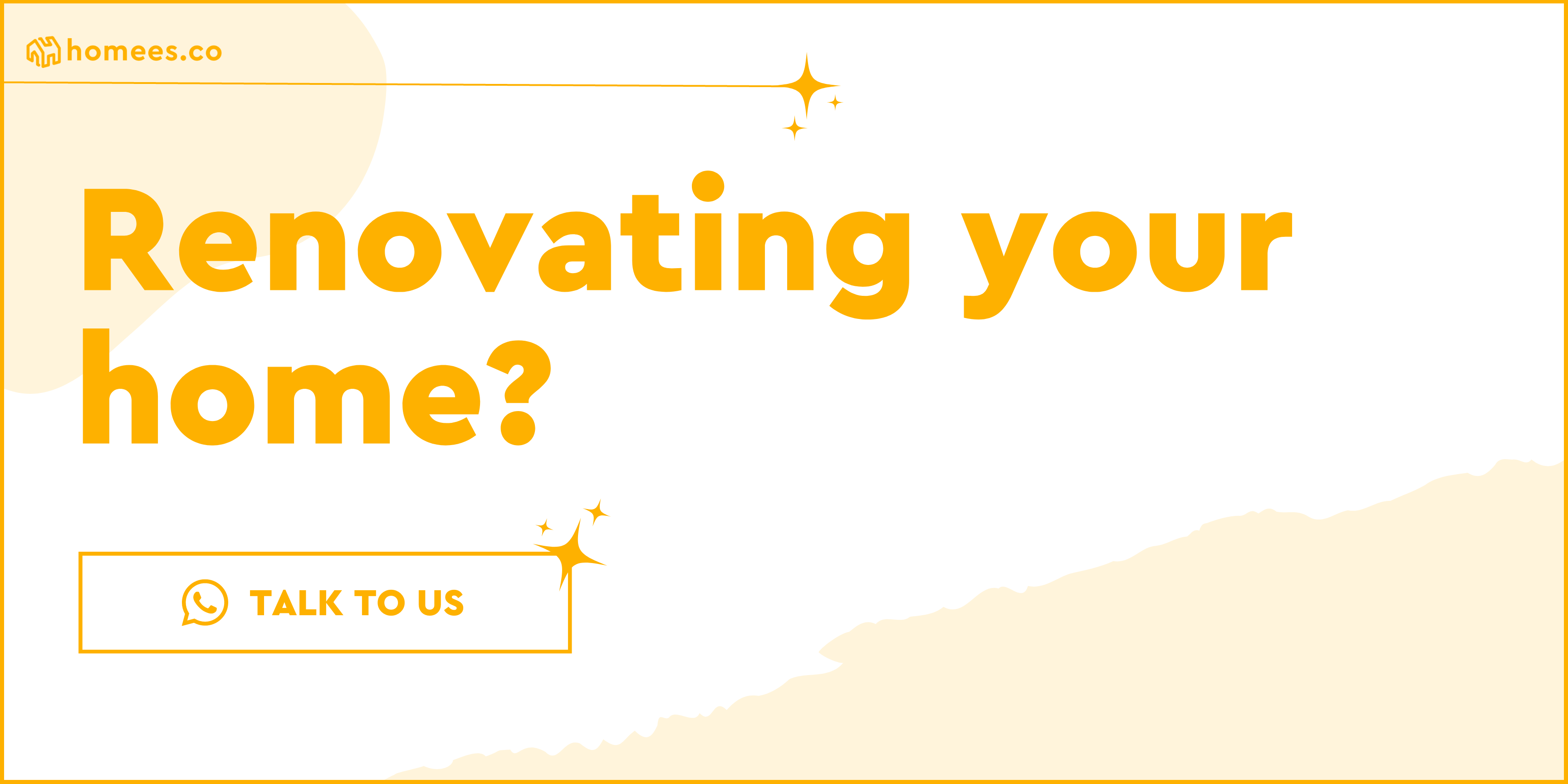 ---
When choosing a bathroom design theme, you can use the trending styles such as modern, Scandinavian, minimalist, or industrial. However, to add a personal touch to the design, you can add certain elements of your own liking and preference. For example, if a design theme traditionally features light and pastel colours, you can add a few darker colour elements in the same style to add a creative touch to it.
As can be seen in the following image, the Scandinavian theme is used but a few unique changes have been made in them. The Scandinavian theme features light colours such as white and offwhite along with clean and crisp lines. However, in this design, the crisp lines and shapes mimic the traditional Scandinavian theme but a darker shade of grey is also added to bring a new angle into the interior. The vanity, backsplash, and floors are of a darker shade of grey while the walls and toilet fixtures are white and glossy. The dark grey shade is given a further dramatic effect by using indirect and recessed lighting. The overhead shelves are completely covered in mirrors which give you a better view along with increasing the visual space of the bathroom. The windows are of frosted glass so there is no need for any blinds or curtains. Such windows allow maximum light to flow in while still maintaining privacy.
Add A Mosaic Wall
Another way you can add a unique and creative touch to your interior is to add some form of art or similar decoration which will uplift the bathroom's appearance. Such decorative items need not be just in the living rooms and bedrooms, but you can also do well with adding some of such elements. You can add wall paintings or create different patterned walls to the space.
As an inspiration, notice the following bathroom which looks as if it is a page from a fashion magazine. The main attraction of this bathroom is a mosaic-tiled wall in beautiful shades of blue. The sink bowl also features mosaic art with rainbow shades that give a royal and regal appearance. This bold art is balanced by using a plain black countertop along with traditional wooden shelves and doors. You can add different forms of modern lighting in such a design to further enhance the appearance of these creative elements. You also have the option of choosing different colours for the mosaic tiles if you prefer a more colourful interior. The possibilities are endless when you think about them!
Monochrome Pastels
If you prefer the traditional, simpler style, go for a light pastel colour. But when you think about bathrooms, the light colours that are usually used are either white, offwhite, or some shade of beige. You can add a different element to such a design by opting for a slightly different pastel shade such as light green, sky blue, or baby pink. Add in a few colourful elements with some modern fixtures and lighting to distinguish it from a typical bathroom.
In the following example, we can see that the designer has opted for a very light jade shade for the walls and the floor. The countertop and toilet fixtures are white which blend perfectly with the green-coloured tiles. If you think that such a design is too dull for you, you can choose a darker shade for one of the walls to add the colour that it needs. Keep a few colourful elements in the bathroom such as a green plant or colourful flowers. All these elements will work together to create a beautiful and exotic space.
Use Frosted Glass Partitions
In modern bathroom designs, it is not unusual to see glass partitions that separate the shower area from the rest of the bathroom. However, most of the time, these partitions are made of clear glass. To add a different and unique touch to this design, you can choose frosted or tinted glass for these partitions. These days, such frosted glass comes in various different patterns and designs which can help to uplift your bathroom's appearance. This option is also a cheap renovation choice which can be utilized if you are short on budget. Instead of revamping the whole space, you can just choose to change the glass partitions from clear glass to frosted glass.
As can be seen in the following design, frosted glass has been used for the partition which looks chic and elegant. This frosted glass also offers some privacy, so it is ideal for anyone who wants such a private area. Warm modern lighting enhances this light beige bathroom and increases its visual appearance.
We're here to improve your home
Speak to hundreds of reliable pros, view their gallery, inspirations, and know the best prices with our resources.
Have full control over your home improvement projects with Homees.