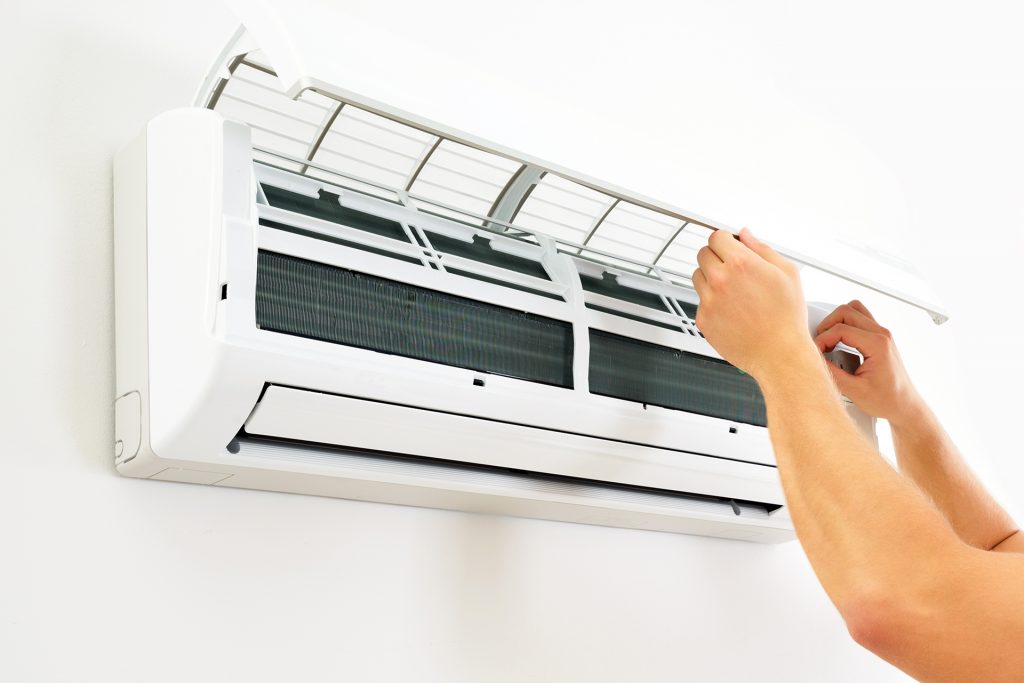 Homees provides a directory of aircon repair companies in Singapore. You can compare and view a list of aircon repair companies that can suit your home needs here. Find out estimates of your aircon repair project with our aircon cost guide.
11 Best Aircon Repair Services in Singapore
| | |
| --- | --- |
| | |
| | |
| LK Brothers Aircon Engineering | |
| | |
| Cold Max Aircon Services Pte Ltd | |
| Amazing Air Con Engineering | |
| | |
| KBE Air-conditioning & Engineering Pte Ltd | |
| | |
| | |
| Best City Aircon Services | |
| | |
| | |
If you are looking for aircon repair works in Singapore, be sure to read up on the guidelines set by HDB. Some of the important pointers include:
you must keep the exterior wall clear of stains at all times at your own cost;
you must maintain your air conditioner on a regular basis to avoid causing any difficulties or nuisance to your neighbours
you must address any nuisance as soon as it arises. If this criterion is not met, HDB will request that you turn off or remove the air conditioner.
Find out more about the guidelines by HDB here.
Cost To Repairing Aircon
| | |
| --- | --- |
| Number of air-conditioning units (with condenser) | |
| | |
| | |
| | |
| | |
| | |
| | |
When do I replace and when do I repair my aircon?
The decision to choose requires good judgement. The general advice is that if it is relatively new and can be fixed with a low-cost repair, the answer is obvious – repair your unit.
Should your aircon be more than eight years in operation, you may want to replace it instead of servicing it. This is because aircon units are undergoing constant improvement in terms of energy efficiency and environmental friendliness. Installing a brand new aircon can make more economic sense if it can bring more considerable cost saving to you over the long run.
It is advisable to have an inspection after some time even if your aircon is working correctly as small leakages or faulty ductwork can undermine the efficiency of your air conditioning units.
Technicians can spot these problems before they turn into huge nightmares when it gets big, helping you reap the most benefit from your existing aircon system.
You can easily find aircon repair or aircon installation companies here on Homees to find reviews and ask for a quotation.
Should I Change Or Repair My Aircon?
Benefits Of Changing Your Aircon
Most aircon units have an average life span of 10 years. The older your aircon is, the lower its performance and efficiency are. By replacing the air conditioner, you can get a new, more efficient system that saves you energy and extends the warranty period of a new system, saving you money on utility bills and ensuring that you won't have to pay for air conditioning for at least a year. In the long haul, replacing an old air conditioner will almost certainly save you money.
You don't have to wait for the full repair process, which may take a few weeks if you purchase a new air conditioning system. The air conditioning repair company will need to come out and inspect your air conditioner first. Then they'll have to find the specific air conditioning parts, which can be difficult to come by, especially if the system is old. As a result, you'll have to spend more time with a broken air conditioner.
Benefits Of Repairing Your Aircon
If you still have a warranty for your aircon, it would make more sense to repair it at lower to no cost. There is also a rule that states that if the cost of repairing your air conditioner is less than half of the unit's value, you should consider repairing it rather than replacing it to save money.
A fully functioning air conditioner maintains your apartment's temperature and assists to treat the air, allowing you to take deep, clean breaths at all times. You should feel physically and financially at ease as replacing an aircon can be costly most of the time. Repairing your air conditioner is a cost-effective way to extend the life of your investment.
Common Aircon Problems and Repairs
Air-conditioner not running at all: There are a few things you should look into before hiring or calling an air conditioning technician. To begin, make sure the thermostat is set to "cool" and the temperature is correct. Locate your main fuse panel and check to see if a fuse, as well as a circuit breaker, has blown or tripped. Replace a blown fuse and check to see if your air conditioner turns on. Simply reset the circuit breaker and check the air conditioner again. If none of these solutions works, contact an air conditioning technician.
Aircon is frozen: If your aircon is frozen, the cause could be blocked or restricted airflow preventing the unit from working correctly. In this case, you can try washing and cleaning the air filters. The coils should also be free of dirt and debris. It is best to engage an aircon professional to look at this issue.
Warm air or no air: Several factors are causing this. Before hiring an aircon technician, look at the outside unit and ensure no debris (such as leaves and branches) blocking the airflow to your air-conditioning unit. Check ductwork to ensure it is still attached to your vent system. If these actions still do not solve the problem, it could mean your aircon is low on refrigerant. In this case, it is advisable for you to call an aircon specialist to handle the issue.
Drainage issues: If you notice any leaks in or around your unit, the condensation connection may be clogged. If there is water visible in the drip pan, you might want to unclog the line by blowing compressed air inside the pipe to remove any obstruction. If none of these measures works, it is best to hire an air conditioning specialist to unclog the line.
Constantly running or switching on and off: This usually means a sizing issue with your aircon. If the unit is too large for your home, it will cycle on and off often. If the aircon power is too small, your unit will constantly run to keep your home at the desired temperature. Many other factors could cause improper cyclings, such as air-conditioning unit being low refrigerant, faulty thermostats, and defective relay switches. It is advisable to engage an aircon specialist if this is the issue.
You can view more problems by reading our article on Frequently Asked Questions About Aircon .
Questions to Ask Prospective Aircon Repair Companies
What is the size of your company (total staff strength)?
What kinds of training have your staff been through?
Are your aircon technicians certified to handle refrigerant gas?
Can you provide a free written estimate outlining all the terms and conditions of what we discuss?
What are the payment terms? Do you offer to finance?
Do you provide a warranty or guarantee for your servicing or the unit?
Do you provide 24-hour emergency aircon servicing?
Do you have a refund policy for customers not satisfied with your service?
How long will the servicing take? Will you clean up after the job is completed?
What is the brand of aircon you will be using for my installation job?
This list of questions, albeit a long and tedious one, can ensure your air conditioning installation or repair process goes smoothly. You can view more items in our full list of questions in our FAQ.
Compare and review the best aircon repair companies in Singapore
View their gallery and portfolio, compare prices of similar aircon repair projects in your proximity here. You can view more information in our articles below.
We're here to improve your home
Speak to hundreds of reliable pros, view their gallery, inspirations, and know the best prices with our resources.
Have full control over your home improvement projects with Homees.