Electricians focus on either construction or maintenance, although many do both. They specialize in primarily install wiring systems into factories, businesses, and new homes.
Electrical jobs can be dangerous if not handled properly. Some electrical jobs can be done quickly through DIY methods, and others require more complex repairing tools and experience. When you consider the potential consequences, ranging from fire to serious injury, hiring an electrical contractor appears to be a wise investment.
HDB Electrical Guidelines
In Singapore, there are terms and conditions by HDB that applies to electrical works carried out in HDB flats. Certain types of electrical work in your apartment requires you to obtain a permit from HDB before they can be carried out. For example, you need to seek HDB's approval when it comes to starting electrical works that involve:
Electrical items that are not listed in the guidelines
Technical details that are different from the guidelines
Other technical terms and conditions include requiring all wiring installation work to be carried out by an EMA licensed electrical worker. You can find out more about HDB's regulations on electrical works here.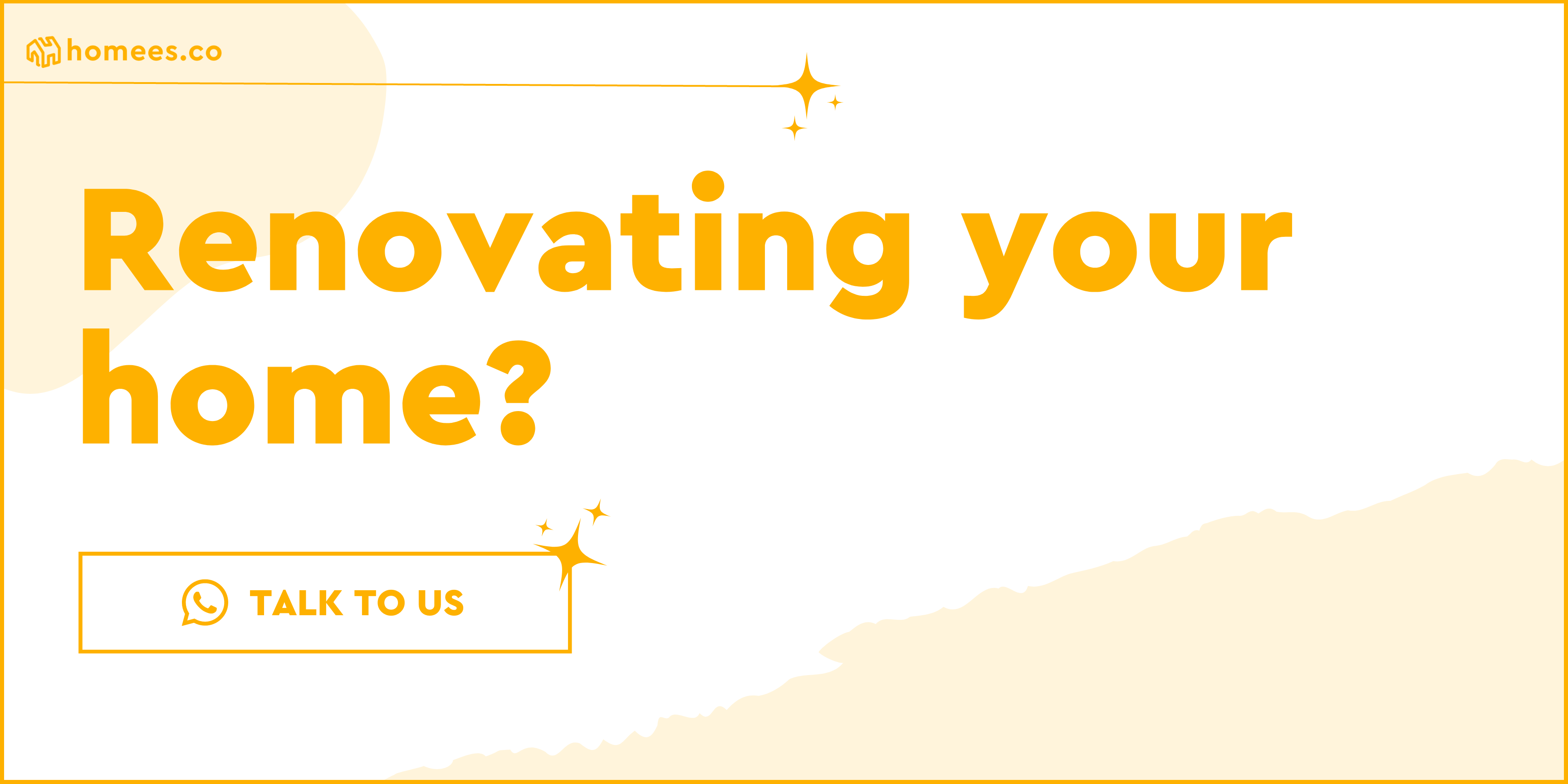 11 Best Electricians In Singapore (Our Top Picks)
Homees Concierge Service Team - tell us what you need and we'll help get it solved. Talk to us today by giving us a call or Whatsapp us now.

994 Bendemeer #03-04 Singapore 339943

- Electrical Installation
- Emergency Electrical Services
- Electrical Troubleshooting Services
- Light Installation
- Power Point/ Power Socket Installation
- Others

1090 Lower Delta Road #03-07J Singapore 169201

- Interior Design
- Additions & Renovations
- Custom Cabinet
- Electrical Services


71 Woodlands Ave 10 Woodlands Industrial Xchange #07-18 Singapore 737743

Jaystone Renovation Contractor

- Drywall Partition
- False Ceiling
- Painting
- Doors
- Electrician

1090 Lower Delta Road #03-07N Singapore 169201

- Aircon
- Plumber
- Electrician
- Handyman

1090 Lower Delta Road #03-07 Singapore 169201

- Power Failure
- Troubleshooting
- Repair & Replacement
- Electrical Rewiring
- Others

28 New Upper Changi Rd, #04-724 Singapore 460028

- Damage Repairs
- Emergency Callouts
- Home Improvements
- Painting
- Electrical

45 Sims Dr, #12-152 Singapore 380045

- Electrical and Wiring

- Renovation

- Locksmith

- Post Renovation Cleaning

- Moving In/Out Cleaning

14-619 Compassvale Walk Singapore 541224

- Installation of Wires
- Lighting Rewiring
- Repair
- Maintenance

- General Handyman Jobs

- Electrical Works

- Installations and Fittings

- Replacement Works

883 North Bridge Road Singapore 198785

Yi Leng Electronics Service

- Home Tv Repair
- Installation of Powerpoint
- Repair all LCD, Plasma , CRT, LED Television/ Flat Panel Monitors
- Supply & Installation of Projectors & Projector Screen
- Others

- Rewiring
- Fuse Box
- Wiring
- Repair
- Generator

#06-16 Bizlink Centre, 59 Ubi Ave 1, Singapore 408938
Hire Electricians In Singapore
Electrical Works Calculator
Here is an electrical works calculator for you to estimate the cost of service required.
(Calculator is currently in beta phase.) 
Typical Prices of Electrical Works in Singapore
Before hiring, be sure to check out the average electrician price in your area. We have compiled them in our cost guide, but we'll share a simplified and condensed cost guide here for your reference.
($40 per additional point)

($40 per additional point)
| | |
| --- | --- |
| | Cost of Replacement and Installation |
| | |
| | |
| | |
A bigger house can cost above $2500
| | |
| --- | --- |
| | |
| | |
| 13A water heater/washing machine point | |
| | |
| | |
| | |
| Installation of Datapoint | |
| | |
Scale of Electrical Installations

Not Exceeding 150 kVA (Design)

Not Exceeding 500 kVA (Operation)
Scale of Electrical Installations

Not Exceeding 150 kVA (Design)

Not Exceeding 500 kVA (Operation)

Types of Electrical Services Available
For the electrical and plumbing (handyman) industry in Singapore, the government oversees these industries and require specific licenses. In Singapore, electricians generally need a license to operate. Find out more at https://www.ema.gov.sg/Licensees.aspx.
An electrical contractor plans to install and repair the wiring in structures. Since most of the things at home are powered by electricity or some sort, electricians are highly crucial in ensuring the normal day-to-day functioning of our homes.
The professional may work with main contractors, sub-contractors, interior designers to architects to determine the specific electrical needs for the project. They also make sure the electrical works adhere to the building code.
Electrical Upgrades
Electricians have the expertise to upgrade your existing home infrastructure to support higher energy and current usage. Electrical upgrades include:
Lighting upgrades
Electrical upgrades
Electrical panel upgrades
Wiring/wire upgrades
Electrical power point upgrades (such as for TV, heater, aircon)
Installation, repair and replacement
Electrical professionals should also have the expertise for various home appliance installations, socket repair or replacement. These include:
Circuit breaker (MCB) installation, repair or replacement
Circuit installations and upgrading
Power failure and trip repair
Generator installation, repair and maintenance
Lighting installation, repair or replacement
Switch installation, repair or replacement
Power-point installation, repair or replacement
Electrical appliance install, repair or replacement
Electrical panel wiring
Electrical panel installation
Ceiling fans
Lighting
Power socket or electrical switch installation
Electrical, cable, telephone socket installation
Electrical fault/blackout repair
Short circuit repairs
CCTV and fire alarm installation
Emergency electrical services
Sometimes, an electrical outage can mean serious trouble to the home and must be attended to immediately. Some electricians will be able to provide 24 hours services and can come to your house on notice.
24/7 services
Power Failure & Trip Repairs
Circuit Breaker Replacement
Home Electrical Safety
Transfer Switches
Shock Prevention Devices
For emergency electrical services, it is best to compare quotations amongst several companies as emergency prices may vary widely between companies.
Electrical Inspections and troubleshooting
General inspections (fault finding)
Safety inspections
Electrical troubleshooting
Other Electrical Services
Childproof sockets and outlets installation
Electrical surge protectors
Blackout or power failure analysis
Preventative maintenance
Resolve power failure or power trip issues
Electrical engineering works
Electrical testing blackout
Rewiring (full or partial house)
Electrical extension
Tips For Finding A Good Electrician Company
Check their license
It is vital that you, as a customer, check the license of the potential electrician candidates that you are considering hiring. Electrical works are hazardous, and one wrong move could put you and the guy doing the job in harm's way. Having your electrical work done by an unlicensed electrical worker will create safety hazards, and possibly leave you with property damages.
Checking for the electrician's license is pretty simple. All and any licensed electrician will be issued a card, one very much like a driving license; it should include the electrician's picture, name, license number and the date of issue and expiry date. It is also essential to check if the license has expired.
The license number should be in the following format: (7/ 6-digit number)
Be sure to verify the electrician's license before diving into more questions regarding his work, and what works you need him or her to do.
Before hiring a contractor for electrical works in Singapore, be sure to check out HDB's guidelines in this area. HDB terms and conditions include requiring all wiring installation work to be carried out by an EMA licensed electrical worker. You can find out more about HDB's regulations on electrical works here.
Check reviews and ratings.
The simplest way to choose the best electrical professional is to find reviews and ratings online. On home improvement sites like Homees or Homeadvisor, you can find great electricians with lots of good ratings and reviews.
Engaging these professionals can save you time and trouble as they have been tried and tested by previous customers. These not only save you time and effort, but it also saves you the problem in engaging professionals without any background or licenses.
Ask around for a recommendation.
Asking for recommendations is the very first thing to do while searching for a good electrician in Singapore. Ask your friends, family, neighbours and colleagues if they know any electrical professionals. A reputed electrician company will come up with glowing recommendations and will have a proven track record of high-quality work.
Check credentials
One of the fundamental traits that you need to look for is the license. Hiring an unlicensed company can put you at risk as unknowingly you may be dealing with fraudsters or scammers.
If the company doesn't have a license, it is likely that it doesn't pay taxes and doesn't follow safety laws. So, always select an electrician company that is licensed, bonded, insured and certified by accredited institutions.
Most licensed electricians are issued a card that includes a licence number along with a photograph, name and identity card number. A license number is a 7/six-digit number in a 7/123456 format. So, you must validate the card before hiring any electricians for your home.
Depending on the electrical installation scale, there are three classes of licensed electricians.
Licensed Electricians
Electrical Technicians
Licensed Electrical Engineer
For small-scale electrical installation such as electrical work in an HDB flat, you will require the services of an electrician. However, for larger electrical installations, the services of an electrical technician or even an electrical engineer will be required.
Double-check on pricing
One thing that scares the homeowners off calling an electrician is the added costs. To avoid any nasty surprises, choose a company that can provide you with an estimate in writing for the price of labour as well as materials.
Look for experience and reputation.
It is the safety of your home that is at stake, and hence it is critical to hire an electrician with experience to do the job. If a company has several years of experience under their belt, it indicates that they have earned their customers' trust over time.
Layout all the work details
While hiring or after you have hired the electrician, it is good to lay out all the details and things you want to Abe done.
Also, do be diligent and know what the electrician is going to do before giving a verbal agreement. This way, you not only have a clear idea of what is going to be done but also in the unfortunate event that things do not go well; you can get answers.
What could be included in the work details can consist of the time of completion and payment.
Before the electrician gets to work, it is crucial for you and the professional to have a timeline or schedule. This not only keeps you in the loop of what is going to happen but also when. This way, you can track the progress of the work.
Regarding the payment details, this would include the list of materials needed to get the job done. Have your electrician list down the possible materials that he might need. You will need this to have a better estimate of how much money you will need to fork out beside the labour cost required to hire the electrician.
With so much information and details needed and included for the work, it is always good to have someone else with you to note down so that you do not get a shock when you receive the bill and see the work done.
Questions to Ask A Prospective Electrician
Are you licensed, insured, and bonded? An insured and bonded electrician is the best, ensuring both parties get protected. If someone gets hurt at the worksite, insurance keeps you from being held liable. Likewise, if your property is damaged during the work, you can be reasonably sure of being compensated for any loss. Being sure to use a licensed electrician means that you can expect things to be done up to code without having to tear everything out.
Have you completed home projects similar to mine? You may want to view the results of your electrician's work before committing to hiring. If possible, talk to their previous customers regarding their experience with the electrical contractor, how easy they were to communicate with, and whether or not they would use them again.
What certifications or permits do you have? Different electrical projects necessitate varying levels of expertise. Just because an electrician can replace a breaker panel doesn't mean he can also install a home automation system. Making certain that their level of expertise and certification (particularly their licence) is at the required level can help to avoid problems during the process. If they use subcontractors, can they guarantee that the person with the certification will be the one doing the work?
What are the start date, end date of the project, and possible obstacles during the electrical project? Is it best to have these details to ensure the project goes on smoothly?
Do you use subcontractors for the work? Some electrical projects are more significant and require subcontractors to work on the project. Importantly, make sure the subcontractors are insured too.
What's included in the estimate? Clarifying this upfront clarifies and solves most of the potential problems. It's not unusual for an electrician's estimate not to include repairing drywall that had to be removed to get at the electrical system. Discuss every single detail, such as possible areas of extra charges to job clean-up and other complementary work.
Do you offer a guarantee or warranty? Competent electricians usually stand behind their work, giving assurance for some time. With installing fixtures, some will offer a warranty on the installation only if they bought it through their accounts.
For more information about electrical services, do check out our electrician FAQ page.
What Can You Expect From A Good Electrician Company?
Site evaluation and transparent payment process
Before agreeing to hire, confirm payment arrangement from the company. If required, ask for a site inspection to analyze the extent of the work needed.
Good electrician companies can provide you with a written estimate before starting the work. Confirm the transportation charges before scheduling their visit.
One good tip would be to clear all the payment process before even hiring the electrician. Do ask the electrician for a quote and estimate regarding the cost for the work to be done.
At times, you might need for the electrician to do a rough inspection work first before he even tells you what can and cannot be done and how much it would be. Be sure to clarify if the inspection requires additional cost or if it is included.
Getting a receipt is also very important after the work is done. This way, there will be no argument if you have or have not paid the electrician for his work. A receipt is proof of payment.
Reasonable price
As you have a budget to stick to, go for the price that seems reasonable. A reliable electrician company will charge an amount that is affordable and sensible according to the quality of the services provided, rather than adding unnecessary expenses. Costs are broken down and agreed on, without hidden charges.
Minor repairs like lamp or bulb replacement can cost you up to $8 to $20 depending on the type of light. However, Major troubleshooting such as supply faults and repairs that involve walls, ceilings, or floors to be cut open can cost you around $150 and can go up according to the damage level.
Fixing the timeframe
Next, decide the day when you want the work to be done. Good companies are flexible to work, and they will take the minimum time possible to fix the issue.
Payment receipt
Once you made the payment, the company must provide you with a receipt. Ask for a signed acknowledgement of your payment so that you can have proof.
Choosing a competent, safe and efficient electrician company to undertake your electrical work is vitally important. Be committed to following the above tips and guidelines to make the best selection of electricians for the job.
Fast & Responsive
During a power outage, 24-hour electrical service can be heaven-sent, especially during odd hours. Moreover, homeowners want electricians that are quick to react when engaging them for a job they e.are called for the job.
Highly Knowledgeable Staff
Electricians must be prolific such that they can quickly diagnose and repair the problem. Knowing the root of the problem and relaying that information to homeowners is critical in showing the reliability and expertise of the electrical company.
Goes The Extra Mile
Electrical companies can go beyond their customer's expectations by providing homeowners with ways to maintain the health of electrical wires or checking up on other faults outside their usual routine checks and installations.
Customers notice when an electrician is mindful of their customers. For example, electrical companies that practice cleaning up after the job.
Find the Best Electricians on Homees
View their gallery and portfolio, compare prices of similar projects in your proximity. You can read the reviews from previous customers to understand the background of professionals, how they rate their work, and message them directly to ask specific questions. Take a look at our electrician cost guide to compare the cost of electrical services such as fan and lighting installation.
We're here to improve your home
Speak to hundreds of reliable pros, view their gallery, inspirations, and know the best prices with our resources.
Have full control over your home improvement projects with Homees.