Imagine, you came home after a long hectic day at work, and you get a spotlessly clean house. Your kids' toys are organized, and a hot, home-cooked meal is ready on the table.
Sounds like a dream? Well, this dream can be real when you have a reliable home helper.
The stress at work makes it difficult for us to cope with the task of taking care of the kids and managing house chores all at the same time. A helper can be your extra pair of hands to do the household chores.
However, hiring a good, trustable maid isn't that easy. With hundreds of maid agencies are brimming in Singapore, it is difficult to screen one that is good at what they are doing.
So what to look for while selecting the best maid agencies in Singapore?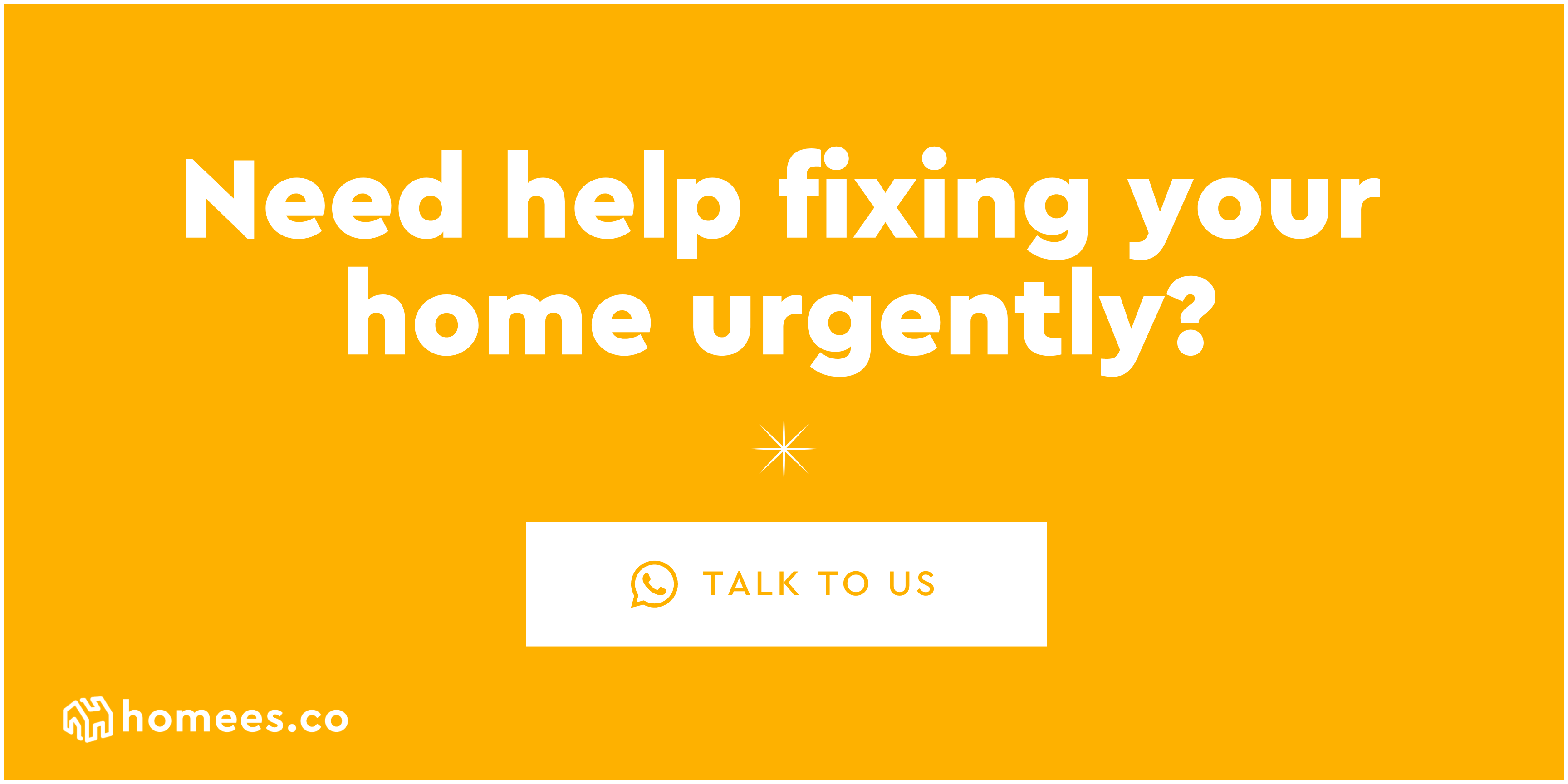 Step 1: Shortlisting maid agencies
License
Why should you care about the license?
If this is what you think, here is the answer. A license of a maid agency will ensure you about two things.
First, their continued operation indicates that they haven't behaved illegally and flouted government rules in the past. So, they are reliable.
Second, they are aware of what they are doing. This will lessen your worry.
Do not assume that Singapore is safe, and everyone is making this trade legally. Have a read at this woman that ran an agency without an employment license.
Make sure you check for license at MOM's site EA directory. Only licensed maid agencies will be found.
Retention rate

The rate of the total helpers placed who have worked with the same employer for 12 months, or more is termed as the FDW retention rate.
While looking for a retention rate of a company, remember, the higher the rate, the better it is considered.
---
As a considerable number of people come and go to Singapore, there is a high turnover of employers.
This affects the retention rate of maid agencies.
Hence, it is difficult to find an agency with a high retention rate.
So agency with around 50% retention rate can be concluded as pretty good.
Moreover, do consider placement volume along with retention rate as well.
Hiring an agency with a 100% retention rate but has only one employee doesn't make any sense.
Demerit Points
Any maid agency in Singapore that falls foul of the Employment Agency Act or any of the associated rules is usually issued with demerit points.
If any agency has demerit points, that means they have been up to no good.
Looking for demerit points can help you strike agencies off your shortlist without wasting a minute.
No matter what reason they have, they got on the wrong side of the government. You should immediately rule out any agencies that have demerit points. Agencies with demerit points can be found here.
You can also search EA directory and check if the agency has demerit points.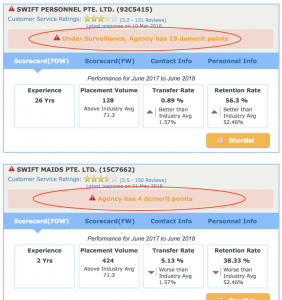 CASE accreditation
The maid agencies that demonstrate fair trading and transparency with their customer will earn the CASE accreditation.
You can easily trust CASE-accredited maid agency than those who haven't received accreditation.
Furthermore, in case you have a conflict with your agency, they'll be more likely to return your money to save their agency from losing the CASE accreditation.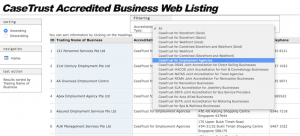 Transfer rate

The transfer rate indicates the percentage of all the maids who have been moved three times or more from one employer to another within the last twelve months. These maids are also called transfer maids.
There can be many reasons for an agency to have a high transfer rate.
Maybe the company is not offering high-quality maids. Or, they are unable to match employer requirements.
Either way, you're most probably looking for a helper whom you can't rely on, right?
So, it is better to opt for the maid agency with a low FDW transfer rate which is ideally less than 1.5%.
To summarise, ideally, you would want to find a maid agency with:
Zero or low demerit points
High or more than 55% retention rate
Low or less than 0.5% transfer rate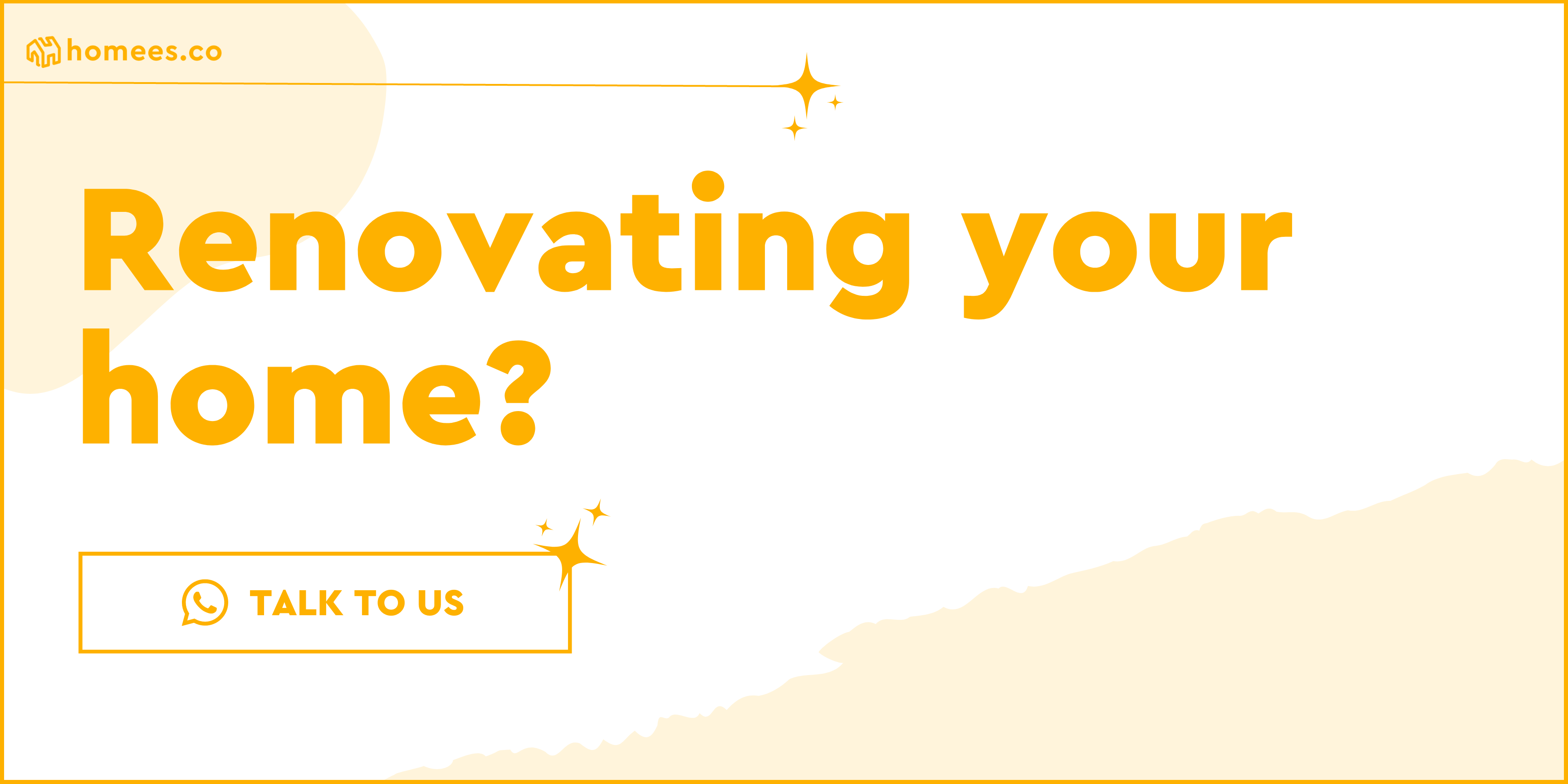 ---
Customer Ratings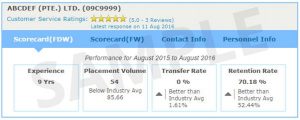 MOM has started getting customer ratings since 2016.
Only employers that have hired a domestic helper for at least three months are allowed to rate the agency. This ensures that the reviews are credible and reliable.
The ministry told Straits Times that 50% of the employers (out of 20,000) have responded. With that high number of ratings, you are sure that the reviews are extensive and usable.
Mainly, the four areas rated upon are:
How well did your EA explain the application process, fees, service contract and the FDW employment contract to you?
How helpful was your EA when you needed advice or help?
How able was your EA in finding an FDW that meets your need?
Would you recommend the EA to your friends?
However, take the reviews with a pinch of salt. Even 20 of the biggest agencies are all scoring below 4 in ratings. The employers may be very harsh in their reviews due to their high standards.
Similarly, you can find out more ratings and reviews of reliable maid agencies in Singapore.
Step 2: Deciding on a maid agency
Agency fees
After you have shortlisted a few potential agencies, call the agencies and have a chat with them. This will provide you with a clearer picture of how the maid agency operates.
Most agencies will inevitably have some bad reviews. Don't discount them; see whether they have made a consistent effort to reply to all of the bad reviews and take actions to improve themselves.
Both good and bad reviews allow you to choose the agency best suited for your needs and daily routine.
You can find reviews of maid agencies on Homees.
Find out about their employment fees. Most people look solely at the employment fee, and without much thought to it, reject those with high fees.
The difference in employment fees is mainly justified by their track records, excellent service or the standard of maids they offer.
Hence, it will be useful to ask the agency with high employment fee to justify the fee before rejecting them.
We did a guide on the cost of a maid in Singapore that can be helpful when you decide on a maid agency.
Certain agencies will encourage employers to recover the amount paid by deducting it from their domestic workers' monthly salaries.
We advise that you put some thought into this decision before going through with the deduction. After all, your maid may not be pleased as they are unable to send sufficient remittances back home.
Furthermore, she may not be able to focus on her work if her mind is constantly burdened with financial woes and debts. Her relationship with you may also be strained as a result.
If you really want to do a deduction, it will be advisable to reduce the monthly salary deductions through lower monthly instalments over a longer period of time.
Ensure that the fee at least includes the following: 
Agency fee (each agency can charge a different cost)
Settling-InProgramme if your FDW is working here for the first time ($75)
Work permit application ($30 administrative fee)
Work permit issuance ($30 administrative fee)
FDW levy ($265 a month without concession; $60 with concession)
A security bond of $5,000 in the form of an insurance or banker's guarantee
Medical insurance cover of at least $15,000
Personal accident insurance (PAI) of at least $40,000
Finally, ensure that the agency is transparent with their fees. Get them to list everything that is covered and not covered clearly.
---
Questions to ask maid agencies
You should take the time to clear any doubts you might have with the maid agency regarding its labour practices both in the recruiting and training processes.
Are the recruiting agencies, both here and in the source country, accredited /approved by any of the following?

AEAS (Association of Employment Agencies Singapore)
CASE (Consumers Association of Singapore)
Embassies of workers' home countries

Are you Philippines Overseas Employment Administration (POEA) certified (Applicable only for hiring Filipina domestic workers)?
Could you tell me more about the training program provided to your domestic workers?
How is the domestic worker's work experience? (This question may also be posed to your domestic worker)
Does my domestic worker have any former job expertise? (E.g. babysitter, childcare teacher, nurse)
Is my domestic worker averse to working within certain requirements? (E.g. children, elderly, disabled)
Does my domestic worker speak English (or other preferred languages)?
Are there any religious/cultural considerations I should be aware of?
Can you itemize the breakdown of your agency recruitment fees?
How much will my domestic worker be expected to pay, and for what purposes? (Note: Your domestic worker should not be made to pay a Singapore agency fee of more than two months of the agreed salary)
What follow up services will your agency provide after I employ my domestic worker?
Does the employment agency provide a guarantee policy for aiding employers in replacing an incompatible domestic worker?
Is there a hotline I might be able to call to address issues (e.g. disputes, counselling)?
Please explain in detail the contractual terms with your agency. Ask for a thorough explanation concerning:
a. Liability claims
b. Agency fees and costs
c. Replacement fees and procedures
Ensure that they have the maid you want
The moment you decide that you need a maid, the very first thing you must be doing is listing out your expectations.
A detailed list of priorities and attributes will be helpful for you while going through the biodatas of the maids. Your maid agency will have access to the standard biodata and employment history of the maids. if you want to get a maid from overseas and know nothing about work visa, you can engage JL accounts for immigration and work visa services.
This is also a time to see whether the agency is participative and genuine in matching you to a maid based on your needs. 
Do not assume that all agencies work towards your favour and interest. If you are always replacing maids, some agencies will stand to gain as new maids, and transfer maids will have to pay the agency fees.
The higher turnover rate also allows the agency to "re-export" the maids to other countries at a higher rate. This is because having worked in Singapore, a demanding place to work in will have to seem to have a better experience.
Find A Maid Agency in Singapore
---
Read the entire agreement.
Although it sounds a bit boring, take the effort to read through the entire agreement.
Specifically, look for the clauses that speak about what if the maid runs away or commits an offence.
Also, do take note the number of free replacements you can get and any clause that you can fall back on if the agency violates your interest.
You should take note of:
A breakdown of the fees you will be paying;
The circumstances under which you may be eligible for a refund and how soon the refund should be given;
The number of replacement FDWs you qualify for and the action you can take if your agency cannot find a replacement FDW; and
How service-related disputes between you and your agency will be dealt with.
Look for maid agencies in Singapore that allow the post-dated cheque
A post-dated cheque allows you to cancel the cheque anytime you want, supposedly there is a dispute between you and your maid agency.
Using a post-dated cheque might result in higher agency fees, but it will be worth it if anything goes wrong.
However, not a lot of agencies provide this option. So do check with the agency.
Never trust an agency that doesn't allow you to cancel your maid work permit.
If the maid has an outstanding loan, the agency will not want you to cancel the permit until the maid settles her loan with the agency. And you may have to pay the repatriation cost.
Find out whether they provide free replacement.
Always ask if the agency will replace the maid when required. Some companies will not replace your maid even if she has committed an offence.
Make sure you ask them if they will offer free of cost replacement in such scenarios.
Ask for a timeline
Ask your maid agency for a timeline. It can usually take one month for a new maid to arrive.
In case they are unable to send you a maid in the committed time, you must be entitled to a refund.
Or they must provide you with a maid from their biodatas unless you get the maid in the decided time.
This is something very crucial to keep in mind unless you want to lose all the money and time.
---
Step 3: Interviewing the maid
You got a reliable maid agency and are confident about your selection.
But the process doesn't end here.
There is one more important task to be done which is interviewing the maid. Make sure to ask the following questions while choosing a maid.
Introductory questions
Where do you come from?
Can you describe your daily work activity?
Do you have any kid?
What is your strength?
Have you gone through any training?
What is your qualification?
Do you like children?
---
Skill gauging questions
What defines an excellent helper?
What do you do to soothe a crying baby?
Do you know what to do when my baby is hurt?
What dish can you cook?
What are you best at doing?
Employer and employee relationship questions
In case you are not happy with us, what would you do?
How will you deal with too many tasks at the same time?
According to you, what makes a good employer?
What do you expect from us?
Would you like to share any unhappiness or difficulty that you've faced so far?
Step 4: Maid application procedures
They are a few things that you need to do. Your agency will guide you through all of these:
Sign a safety agreement. This ensures that both the maid and yourself understand the requirements of MOM regarding cleaning the outside of windows.
If you are employing maid for the first time, you will need to complete the Employers' Orientation Programme (EOP). You can do this in a classroom or online.
You will also need to set up a general interbank recurring order (GIRO) account. This account is set up for monthly levy deductions by MOM. Ensure that you have sufficient money in the GIRO account for deductions to prevent the revocation of your maid's work permit.
Your agency will guide your maid through all of these too:
Your agency will arrange your maid for a pre-employment medical examination if she has not done so before.
If your maid hasn't worked in Singapore previously, she will have to attend the Settling-In Programme (SIP) within three working days from her arrival in SG.
Your agency will apply for a work permit for the maid who needs to be issued within 14 days of her arrival in SG.
Your maid also needs to do her fingerprinting and photo-taking at the MOM services centre within seven calendar days from the date of work permit issuance.
Purchase of insurance and security bond
Most agencies will also assist in drafting a contract between you and your FDW. You are encouraged to cover all of the below:
Salary
Placement loan
Number of rest days per month
Compensation in place of a rest day
Notice period
Compensation in lieu of termination notice
Step 5: Your responsibility as an employer
Once your maid starts work, you should settle her in well and be responsible for her well-being at your home premises.
Her well-being is paramount because of a security bond on you.
The bond may be forfeited if:
You did not pay your domestic worker her salary on time
You fail to send her back home when her work permit is no longer valid
Your domestic worker goes missing from your home, which is the official employment address for her (you will have to forfeit half of $5000 here)
Even though you may have bought the security bond together with insurance, you need to check the insurance clauses as to what is covered.
Here is what you need to do once work has commenced:
If it isn't done so by your agency, you are advised to draw up an employment contract with your maid. It should state the basic terms and conditions such as rest days, termination notice, salary and clear household duties.
Ensure her safety by letting her know what can be done and what cannot be done in the household. Show her the ropes to getting things done effectively and safely. Do inform her of window cleaning procedures. If your house is above ground level and you require external window cleaning, the grilles need to be present and locked to be cleaned.
Indicate clearly to your FDW the arrangement of rest days in the contract. Both of you will need to mutually agree on the rest days. You will need to compensate the maid if your FDW agrees to work on her off day. You can pay her either with at least a day's salary or a replacement rest day within the same month. Have all of these in writing to prevent disputes.
Keep a record of her six-monthly medical examinations. Ensure that you always bring her for the checks.
Keep a record of her monthly salary with both parties' signatures, amount and date of payment.
Please do allow your FDW to handle and manage her salary. Do not keep the wages for the FDW even if she requests you to. This is to prevent any misunderstandings or disputes as money is a sensitive issue.
It will be useful to help your FDW open a bank account where you can deposit her money monthly. You can look for a bank that does not require a minimum balance. One right bank is the POSB Payroll Account (FDW), specially designed for FDWs.
Provide her with a mobile phone and a sim card or help her to purchase if you are not willing to buy her one. This ensures her safety and well-being in case of any emergency.
If your maid goes missing, you need to inform the police and cancel the work permit within seven days to prevent the security bond forfeit.
You need to know that you need to pay to send your FDW back when the employment ends. So do make sure you have thoroughly and carefully chosen your FDW through the agency. Make sure you take sufficient care of, and they're well being and start the relationship off on a good note!
Irrelevant links that you may need in this hiring journey
Employer Requirements: requirements you need to meet before hiring an FDW
Employment Agency Directory: search for all licensed and registered employment agencies
FDW Weekly Rest Day: A weekly rest day guide for employers
INFOCUS Subscription: Get subscribed to INFOCUS online newsletter to receive the latest announcements and news on FDW.
Online Publications for FDW Employers: Here, you can find publications, videos and guides that are useful for FDWs and employers.
Small Claims Tribunals – State Courts Singapore: Here, you can raise appeals to settle disputes with your agency.
---
5 Common Mistakes in Choosing a Maid Agency Singapore
Finally, do take in mind the mistakes that often Singaporeans commit while selecting a maid agency.
Mistake 1: Looking for the cheapest agency
"Hire us at the lowest price," "we offer you service at a super cheap rate."
These lines sound tempting, right? Most people prefer the cheapest maid agency in Singapore for cutting back expenses.
Well, there is nothing wrong with thinking about saving money. However, hiring a maid agency only based on low price may end up being a costly mistake (ironic!).
A good maid hire saves you hours of needing to rehiring a new maid or spend extra dollars sending the current one back home.
A reputable maid agency doing quality background checks, training maids through a more rigorous program etc. will ultimately result in a higher quality match between you and the maid you are hiring.
Mistake 2: Finding an agency in a hurry
Another common mistake that can make you regret later is searching for a maid agency in a hurry. The worst part is that you can end up with a mediocre or unscrupulous maid recruiter.
The risk of hiring an ineffective agency is high — when you rush things, you can miss out on some critical factors.
Take your time, and think of every aspect to lead your way to the ideal helper.
Mistake 3: Not checking the online presence
We live in a digital era where any information is just a few clicks away. You can get to know about everything from its services to customer satisfaction on social media channels.
However, people often either forget or neglect to check the online presence of a maid agency before hiring.
While there are only a handful of maid directories in Singapore, there are only very few offering detailed reviews and ratings. You can view our list of maid agencies on Homees.
Checking out the past portfolio of maid agencies or customer reviews can reveal a lot about their quality of service. Alternatively, you can visit the agency's website by searching on Google and analyze the information on the page to check the credibility.
Mistake 4: Believing everything they are told
Find the best maid agencies in Singapore
People don't realize that everything advertised on the official website of the maid service may not be accurate.
Besides, the agency will try its best to convince you; after all, marketing is the key to any business.
If you believe in every word, you may be setting yourself up for a trap.
Without looking into outside reviews, you shouldn't rush into any decision.
Don't believe in their lies and look beyond the services provided by the official website.
If you do find out problems with the agency that you have engaged, you could raise a dispute with MOM.
Mistake 5: Hiring a company not approved by the Ministry of Manpower (MOM)
In Singapore, maids (also now as Foreign Domestic Workers or FDWs) are regulated by the Ministry of Manpower (MOM).
Always ask maid agencies for their license number before engaging them.
Alternatively, you can search for licensed maid agencies on MOM's website.
Helpful Read: Commonly Asked Questions When Hiring Maids In Singapore (Updated 2020)
5 Best maid agencies in Singapore
Taking into all the above factors, we have come up with 5 recommended maid agencies that you should not miss in your final selection of agencies.
| | | | | | | |
| --- | --- | --- | --- | --- | --- | --- |
| | | | | FDW Retention Success Rate | | Customer Service Ratings(Stars) |
| | 121 PERSONNEL SERVICES PTE. LTD. | | | | | |
| | EDEN GRACE MAIDS AND EMPLOYMENT AGENCY PTE. LTD. | | | | | |
| | EXPRESS MAID & EMPLOYMENT SERVICES PTE. LTD. | | | | | |
| | PRESTIGE MANAGEMENT SERVICES | | | | | |
| | | | | | | |
121 Personnel Services
121 Personnel Services can help out many employers by providing them with the right maids they want for their home. As mentioned by a customer, Rebecca, 121 Personnel Services helped her obtain a domestic helper pass for a PRC helper when many folks said that it is not possible.
Another customer, Alice Tan found a good and trustworthy maid with the help of 121 Personnel Services. The agency is amassing great attention and approbation by people for their reliable staff and their expertise. 
Services offered by 121 Personnel
Match-Point System
This system functions as a matchmaker and suggests the "best match" based on the employers' needs, experience, skill sets and character along with the employees' needs.
No placement fees
The company only deals with transfer helpers with no loans.
Family Satisfaction Program
The program makes sure that you and your members are satisfied with the service.
3 Years guarantee with two free re-matching
If the helper does not work out, they will find you a more suitable helper to your needs with three years guarantee with two free re-matching services.
Office Hours
Mon to Fri- 1015h to 1800h
Sun: 1015h to 1500h
Closed on Saturdays and Public Holidays
Contact Details
Address: 545 Orchard Road, #12-07, Far East Shopping Centre, Singapore 238882
Phone: (65) 6733-8121
Email address: service@121personnel.com
Eden Grace Maids
Eden Grace Maids is a very professional and upfront maid agency in Singapore.  As experienced by a customer Diana, the agency is reachable and responsive by Whatsapp. She liked their straightforward and clear process.
Writing from a first-hand account of customer Cyrel, Eden Grace Maid is more responsible and attentive, a trait that sets them apart from the other crowded and rushed agencies.
Services offered by Eden Grace Maids
Quality selection
Eden Grace Maids conduct do a personal screening of the applicants before recruiting them.
Quality training
The workers of the agency undergo quality check based on their job offer and get training for work adjustment and orientation.
Integration program
Integration programs are held by the agency to help them grow through character building
Office Hours
Mon to Fri – 0900h to 0600h
Sat – 1100h to 0500h
Closed on Sundays
Contact Details
Address: Blk. 18 Sin Ming Lane, #07-38 Midview City, Singapore 573960
Phone: +65 62625562 & +65 62625593 – 94
Email: enquiry@edengracemaids.com
Express Maid
The best part about this express maid agency is their prompt customer service. One of their customers Elaine Chua mentioned that she likes the way the agency keep track of their helper's progress and how are they coping.
Prompt in returning calls and answering queries are definite assurances for the clients, as they are known for efficient service provided by friendly staff and trained domestic helpers.
Services offered by Express Maid
Two free replacements
If the employers are dissatisfied with their current helper for any reason, the agency will provide a maximum of two free replacements.
Placement of foreign domestic helpers
The agency specialises in the placement of foreign domestic helpers mainly from the Philippines, Indonesia and Myanmar.
Consultation & Counseling
The maid agency also provides consultation and counselling service to employers.
Office Hours
Mon to Fri – 1000h to 1900h
Saturday – 1000h to 1700h
Sunday-1200h to 1700h
Contact Details
Address: Blk. 18 Sin Ming Lane, #07-38 Midview City, Singapore 573960
Phone: +65 62625562 & +65 62625593 – 94
Email: enquiry@edengracemaids.com
Find The Best Maid Agencies In Singapore
---
Prestige Management Services
Prestige Management Services is an established international manpower agency based in Singapore. They are known for providing highly qualified workers from the Philippines.
Specialising in recruiting and sourcing, they are also adept in deploying skilled and semi-skilled domestic workers from the Philippines. Their excellent service is corroborated by one of their clients, Dexter Paros Palino.
Services offered by Prestige Management Services
Pre-screening
The maids go through meticulous screening and interviewing to meet clients' requirements
Structured Skills Training
Once hired, the maids are trained to meet the needs of the clients.
Specialize in sourcing, recruiting and deploying talents
It provides professional, skilled domestic workers from the Philippines.
Office Hours
Mondays to Fridays – 1000h till 1800h
Saturdays & Sundays – By appointments
Contact Details
Address: 19 Tanglin Road, Unit 03-59, Tanglin Shopping Centre, Singapore 247909
Phone: (65) 6738 2100
Wonderful Maid Agency
Wonderful maid agency is a reliable maid agency in Singapore. One of their customers, Phyllis Savanh found them fast and dependable as they are only 1 Whatsapp message away. Another client Tricia Chong shared that she got her first helper from the agency 12 years ago and will love to go with them again. They provide highly skilled and well-trained maids mainly from the Philippines, Myanmar and Indonesia.
Services offered by Wonderful Maid Agency
Well-trained and sufficiently equipped maids
Their maids go through extensive training to prepare and provide them with relevant skills and knowledge.
Medical Screening arrangement
The agency is aligned with MOM mandatory requirement to send the helper for medical screening before placement.
Comprehensive Insurance Packages
The agency had tied up with recognized insurance companies to provide a range of comprehensive insurance packages.
Counselling Assistance
They have counsellors to tackle any conflict or misunderstanding throughout the employment tenure.
Office Hours
Monday, Wednesday, Friday – 1100h to 2000h
Tuesday, Thursday – 1100h to 1800h
Saturday – 1100h to 1700h
Sunday – Closed
Contact Details
Address: 462 Tampines St 44 #01-74 Singapore
Phone: 6788 9161
How to Choose Good Maid Agencies in Singapore?
More often than not, we are stuck at filtering out multiple agencies to select the most optimum one for our needs. There are thousands of agencies out there; how can I better qualify the best agency that can suit my needs?
Here are some useful questions to ask the potential agency to ensure they can meet your requirements.
Are they a licensed maid agency?
Maid agencies in Singapore must be licensed to operate.
What is included in the agency fee?
Check what is included in the agency fee provided by each maid agency. Read this maid pricing guide to have a better idea.
Can I interview the FDWs even if they are not in Singapore?
Most agencies allow webcam and/or telephone interviews for the choice of FDW not in Singapore to facilitate the selection. However, due to the accessibility of some centres, please be reminded that prior notice may be needed for arrangements for such interviews.
Find Top-Rated Maid Agencies In Singapore
---
What after-sales service can I expect from the maid agency?
After-sales service varies from agency to agency. A few examples are:
counselling of the FDW
renewal of work permit and passports
home-leaves
endorsement of embassy document
replacement of FDWs
upgrading skill courses
arrangement of air tickets, and
repatriation of the FDWs upon completion of their contracts.
What happens if I encounter problems after hiring the maid?
Most agencies do provide counselling services to the FDWs and advisory services to employers. Such problems usually stem from personality or compatibility issues. If the existing FDW needs to be transferred, the agency will provide the employer replacement as soon as possible.
How tight is their diligent process when selecting the maids for employment in Singapore?
Most agencies have training centres (owned or through partners) that conduct due diligence on the helpers. However, do clarify these with the potential maid agency to understand how they choose their maids.
Final Word
Finding the right maid agency in Singapore can be a daunting process. A good domestic worker is most likely to be someone who your kids will see as their 'second mother'.
Therefore, choosing the right maid agency is an integral step in ensuring that happens for you and your family.
Since you need to protect your property and family, you must ensure the person who will enter your home is trustworthy.
With the above guideline, you can never go wrong while choosing a maid agency.
Just keep your eye open and do comprehensive research before you sign any agreement.
Find Reliable Maid Agencies in Singapore
Homees provides a list of the best maid agencies in Singapore. If you are looking for maid agencies to match your personalized requirements, you can contact Homees for a more quick and fuss-free experience.
Related Articles
We're here to improve your home
Speak to hundreds of reliable pros, view their gallery, inspirations, and know the best prices with our resources.
Have full control over your home improvement projects with Homees.