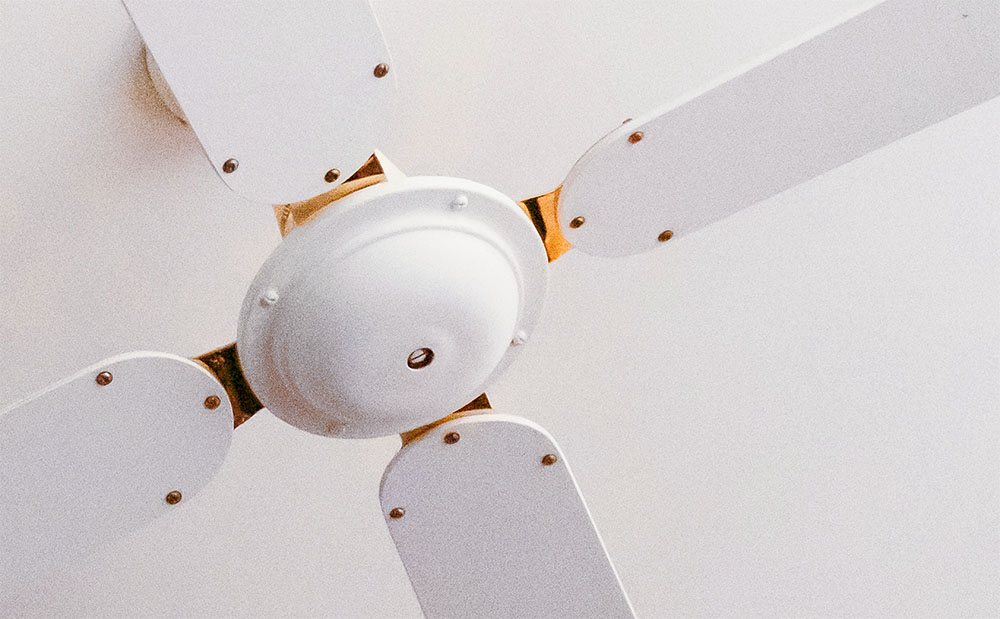 The ceiling fan is one of the few children of the Industrial Revolution that are still relevant. Indeed, many families still find it an efficient cooling and heating solution. While they're elegant, that's far from the only perk you'll get. Of course, some value the romance that they exude more than everything. Still, ceiling fans will undoubtedly make a difference by decreasing the demand for air conditioning to just a few pennies a day. Here's how to force warm air downward in the winter and stir up summer breezes with the best ceiling fan:
What's your ceiling fan budget?
The ceiling fan price is the first thing you must consider. Whether you have $50 or $1,500, you should carefully decide on a budget and style. Of course, there are some considerable differences in the investment. For example, a ceiling fan under $100 will provide only the basics without lighting and pull chain control.
Hire Ceiling Fan Installation Companies
---
On the other hand, ceiling fans that cost $300 and more come with many stylish perks and lighting options. If you're willing to get a high-end model, you'll have total freedom in style, number of blades and illumination. Of course, you'll benefit from energy-saving features like DC options and lots of controls perfect for HDB homes and Condos. Let's not forget that unique vintage or avant-garde designs come at a higher price. Here's a detailed breakdown of the ceiling fan prices in Singapore:
What ceiling fan size do I need?
Of course, the price of your ceiling fan won't matter if it doesn't fit your room size. Worst of all, you wouldn't want to have a disproportionate fan hanging on your living room ceiling. It's safe to say that these widgets aren't one-size-fits-all. You should carefully size your unit to correspond to your space size and height. While a smaller model may struggle to move air, a larger one may waste too much energy. Your first job would be to measure your room size and ceiling height. Typically, a 4 by 4-metre room would do with up to 120 cm in diameter fan. If you have a more spacious room, you may choose a model with a broader blade span. If you're looking to make a bold statement, you can go with a 178 cm fan. However, make sure your room is open-plan or at least large enough. Also, there are different installation types depending on the ceiling height:
Flush – suitable for smaller rooms with low ceiling heights;
Standard – the installation of such fans involves the use of a rod;
Extended down rod – the non-standard rod is suitable for rooms higher than 3 metres.
Sloped – sloped ceiling fan adapters are suitable for units that are not entirely flat.
Ceiling Fan Lights
Illumination is a common feature that comes with every fan unit. Of course, it's not always necessary, especially if you have plenty of natural lighting or other fixtures. If your space lacks the needed brightness, you have different options that will do the trick.
LED
Perhaps, you've seen the cold-white light that some LED bulbs can produce. Whether you want a subtle or intense illumination, LEDs consume minimal energy. Moreover, they usually last for over 50,000 hours. You can always get warm LED lighting if you don't like cool rooms.
Halogen
If you're into energy-saving lighting, halogens are often a viable option. They will use up to 15 per cent less energy than classic choices. However, you should keep their relatively short lifespan of 1,500 hours.
Fluorescent
Arguably, fluorescent lights are the kings of efficiency, as they use up to 75 per cent less energy. They have an average lifespan of about 10,000 hours. That's more than enough to illuminate your living room with elegant, relaxed, or warm lighting.  
Find Light Installation Companies
---
What are the different ceiling fan styles?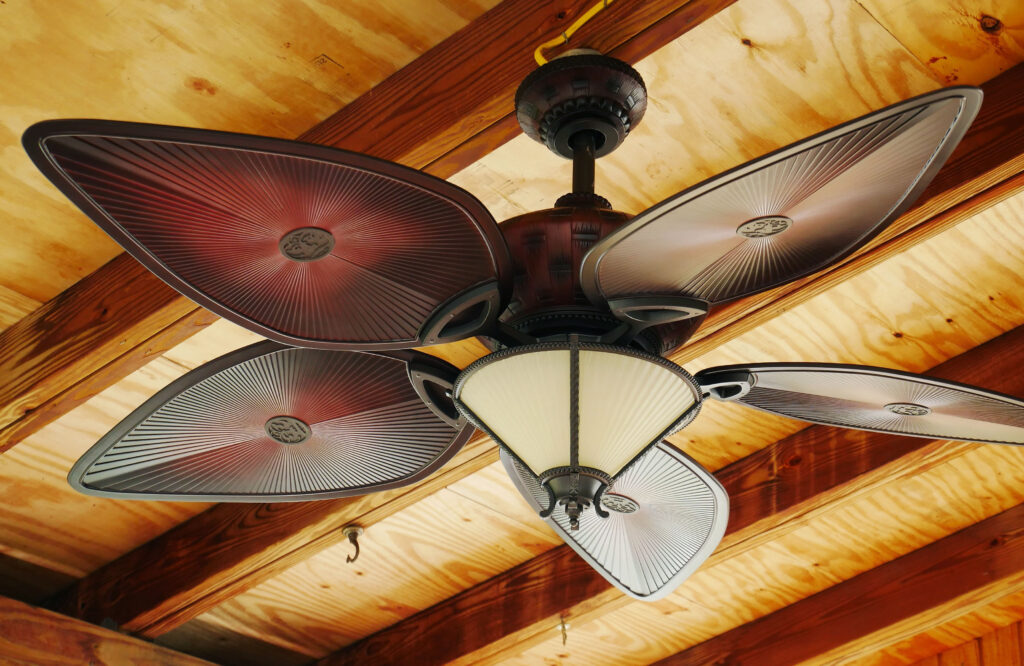 Proper interior design execution is crucial for any Condo or HDB home. Therefore, you should pay attention to every detail. Luckily, there are literally thousands of ceiling fan models to choose from. Depending on your preferences, you can pick plywood, timber, aluminium, steel or plastic blades. Moreover, ABS and polymer blades can come in different finishes to mimic wood, gold or metal. Here are some of the available styles that you should consider:
Antique Ceiling Fans
Perhaps, antiques add the most warmth to any interior. Therefore, bringing such a ceiling fan into your classic interior design is a must-have. These pieces typically have a decorative filigree and scrollwork. What's more, some kits come with a warm globe light. Some of the best combinations with vintage units are floral prints and textiles and warm brass finishes. Choose a warm pastel palette if you're looking for wall colour scheme ideas.
Contemporary Ceiling Fans
If you're up for a more modern and contemporary look, you should stick to a streamlined model. Indeed, trendy widgets feature sleek and clean lines with metallic finishes. In most cases, they have minimal decorations, so they can easily fit into any simple interior design. Pair such a fan with natural textiles and chrome, nickel or stainless steel elements. You can also use some geometric accents.
Rustic Ceiling Fans
As the name suggests, rustic ceiling fans are the ideal adornment for a home filled with wood and wooden accents. Perhaps, you're looking to complete your lodge-style look. In such cases, pick a model with a dark wood finish. It will match anything handmade like baskets, wooden bowls or pottery. Besides, it sits well in rooms with soft, muted colours.
Tropical Ceiling Fans
Tropical ceiling fans are indeed more extravagant and stand up to their name. Usually, they feature bamboo and rattan blades but may also have natural palm leaf details. Furthermore, such units are ideal for any Bohemian interior design where bright colours and natural patterns are a must-have.  
False Ceiling Installation In Singapore
---
What features do you need for your ceiling fan?
One of the most overlooked factors when choosing a ceiling fan is the features. While many buyers choose their model only by looks, some of these extras can make a huge difference. Remote controls, speed dials and smart controls are only a few of the perks of your device. Here are the most significant features to look for when buying a ceiling fan:
Remote Control
Undoubtedly, a handheld remote control is the one feature all smart widgets have. Of course, having one for your ceiling fan will be more convenient. After all, nobody likes to manually configure their unit. Besides, the remote control will solve all issues regarding machines that are high and at hard to reach places.
Wall Control
The wall control feature seems like a handy alternative to remotes. While it's not as convenient as its counterpart, it's still a viable solution for families with children. You can safely use it in your kitchen, dining room or living room, far from the kids' reach.
Pull Chain
You'll probably do fine without all the perks if you're in for a budget ceiling fan. A pull chain is more than enough in such cases, especially for low-traffic rooms. Also, you can use this type of control in low-profile ceilings.
What's the difference between AC and DC ceiling fans?
Another critical decision is choosing a ceiling fan with AC or DC voltage. While AC fans are the first and classic models on the market, DC voltage comes with unique perks. For example, an AC ceiling fan is cheap and provides more features. On the other hand, DC fans are far more efficient because they draw the minimum power possible. Of course, this often equals lower cooling power. Still, DC ceiling fans are silent, mainly due to their slimmer blades.
Final Thoughts
Ceiling fans are a must-have addition to every HDB or Condo home in Singapore. They are affordable and efficient against the blazing hot summers. Moreover, there are many brands and products, so you can easily pick one to fit your interior design. Whether you're willing to spend $100 or $1000, there's something for every homeowner. If you're still unconfident in making the right choice, you can always hire a pro. Perhaps, you're planning a Condo or HDB renovation. Homees has an extensive list of services that you can find here. You'll find the best interior designer for a flawless home style with ceiling fan adornments.  
This article is created by Leading Solution, a digital marketing agency in Singapore. Boost your online presence add more articles to your website with our copywriting services and increase traffic with us.
We're here to improve your home
Speak to hundreds of reliable pros, view their gallery, inspirations, and know the best prices with our resources.
Have full control over your home improvement projects with Homees.