Making the decision to purchase and move into a condo is a major one. Various factors to consider include financial abilities, size and location of the apartment, property leases, along the types of amenities.
For those who have taken the leap of faith to purchase a unit, the next step is to plan for the home renovation. You may be at a loss on where to start, but don't worry! This article brings you the best ideas for small condos.
We have gathered best practices on how to furnish your new abode, with beautiful and inspirational galleries. Read on to find out insider tips and tricks, providing ideas for sprucing up your condo interior design!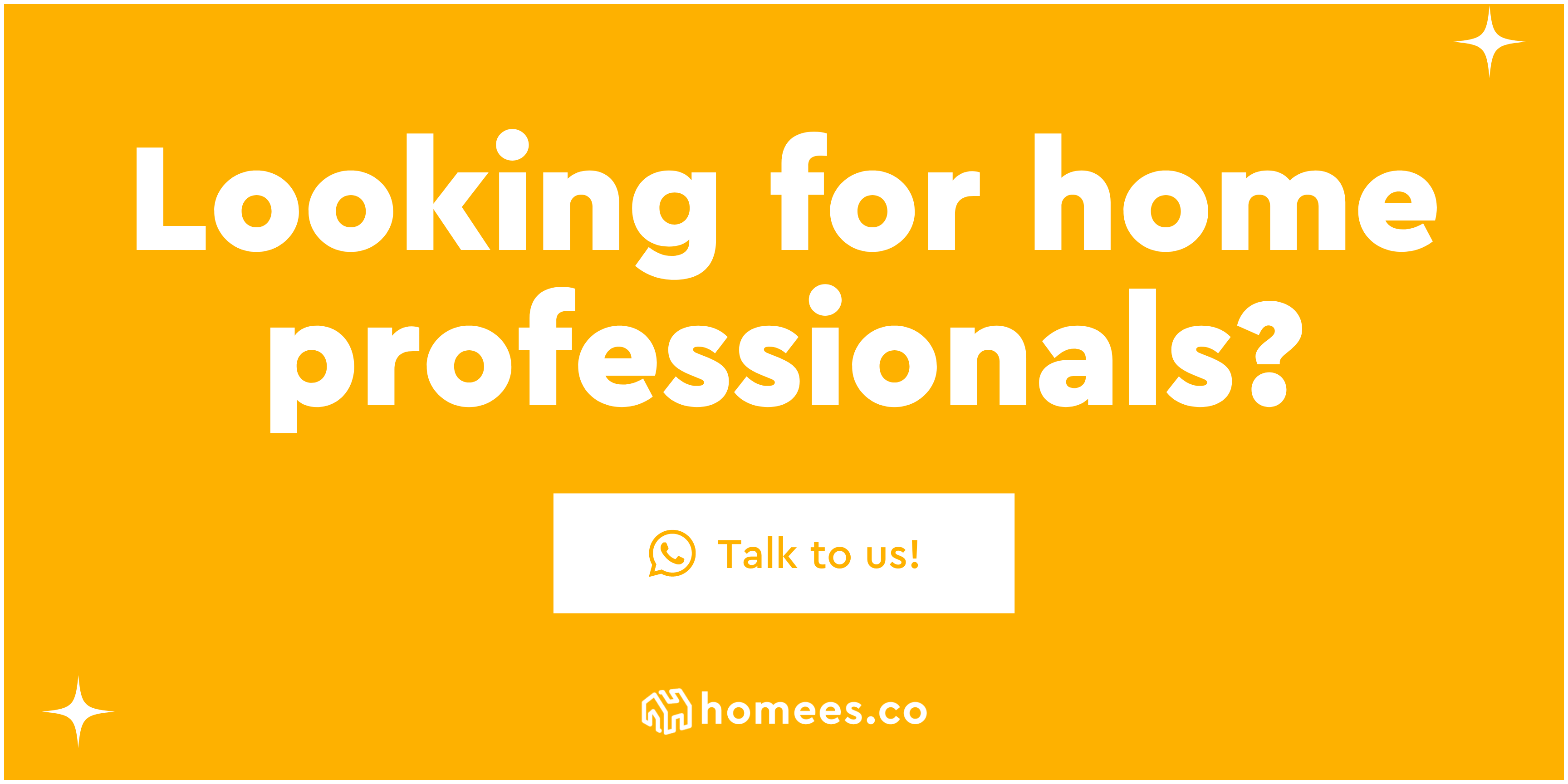 Interior Designers in Singapore
---
Read Also: 10 Creative Interior Decoration Ideas for Your Kids Room
How do you design the inside of a condominium?
1. Pick a style that suits you
Everyone has probably imagined how their dream home would look at some point in their lives. Now it's time to make that dream come true! Think of what suit your preferences and stick to that theme when renovating your condominium.
Known for their simplistic and timeless charm, minimalist interior design and MUJI interior design are all the rage these days. For those who prefer a maximalist style for their condominium, you can try out a contemporary interior design or a luxury interior design.
Either way, spend some time browsing through the top interior design styles trending right now. It's perfectly fine to draw inspiration from different ideas, so long it matches your personal style.
Referencing different designs ideas, this condo residential project by M2 Decor Pte Ltd is a marvellous representation of how there is strength in diversity. The project draws upon minimalist and Scandinavian influences. Channelling the classic synergy of white and wood, the living room evokes a refreshing sense of beauty and simplicity. In order to maintain a convivial mood in the space, the homeowners decided on paled turquoise for their cushions and curtains.
Consistent with the brick feature wall in the living room, the subway tiles in the kitchen complement the overall look of the home. Again with the pairing of white and wood, the kitchen radiates cleanliness and serenity which will leave fans of the minimalism movement green-eyed.
If you're still a little unsure about where to begin or how to move forward, perhaps you can engage interior designers with whom you can speak about your ideas and concerns. With years of expertise, these industry experts can provide sound advice on what best suits your home based on your preferences, and guide you along the process!
2. Consider the colour of your walls
Colours can make or break a space, especially when it comes to your walls. As the bedrock of a home, these structures occupy a large surface and easily become the main attribute of any room. Picking the wrong colour can be more awry than you think, as it changes the entire aura of the home.
Light colours are better reflective spaces and enhance your home visually. However, a colour that is too faded can make your house look lacklustre and washed out.
On the other hand, dark colours can help to ground the space of your rooms and add a sense of depth to the home. Likewise, a colour that is too dark for your home can seem gloomy and oppressive. As such, when picking paint colours for your home, it is important to find the right balance.
If you're wondering how to achieve such balance in colour and tone, check out this condo residential project by AC Vision Design. The choice of walnut brown on the master bedroom's accent wall helps the space look more opulent. Contrasting it with the lighter paint colours of the adjacent walls, it provides a deeper spatial complexity and radically changes the space.
For homeowners who prefer not to paint their condominium, or are looking for other alternatives, wallpapers can be a refreshing way to dress your walls.
Wallpapers are available in various prints, patterns and finishes. You can choose to wallpaper your entire room or a designated spot in your home to create a feature wall.
In the same condo interior design by AC Vision Design, the inside of this children's bedroom centres around this safari-themed wallpaper. These intricate animal and plant illustrations are in a gender-neutral colour that makes the design a keeper even when the kids are older.
Both paint and wallpaper come with their own pros and cons. While the paint is a more affordable choice compared to wallpaper, it is less durable. Compare both options to see which is more suited for your needs before making a decision.
---
Read also: Painting Cost Guide In Singapore
3. Consider a kitchen island
For condo homeowners who want beautiful kitchens that can rival that of enviable luxury showrooms, why not invest in a kitchen island? A kitchen island is not just for show – it can be a practical option in several ways.
Kitchen islands function as a space for cooking and can easily be converted to a dining area during mealtimes. This multi-functionality is great for condos that are limited in space. In addition, a kitchen island can serve as an entertainment spot for guests to mingle and chit-chat.
Another advantage of having a kitchen island is the ease of customisation to suit all types of renovation styles. For this condominium unit in Seletar, Hall Interiors designed the apartment in a bare, grungy aesthetic. The dark marbling of the kitchen island played an integral role in tying the industrial look together. With its wide surface, it is the perfect spot for decorative pieces and accents like a potted plant or fruit bowl.
If you're uncertain about taking the plunge, engaging a kitchen interior designer could be helpful. They can provide advice or alternatives to designing your condo kitchen. For example, you can spruce up your kitchen countertops with materials like marble or granite for a fancy look.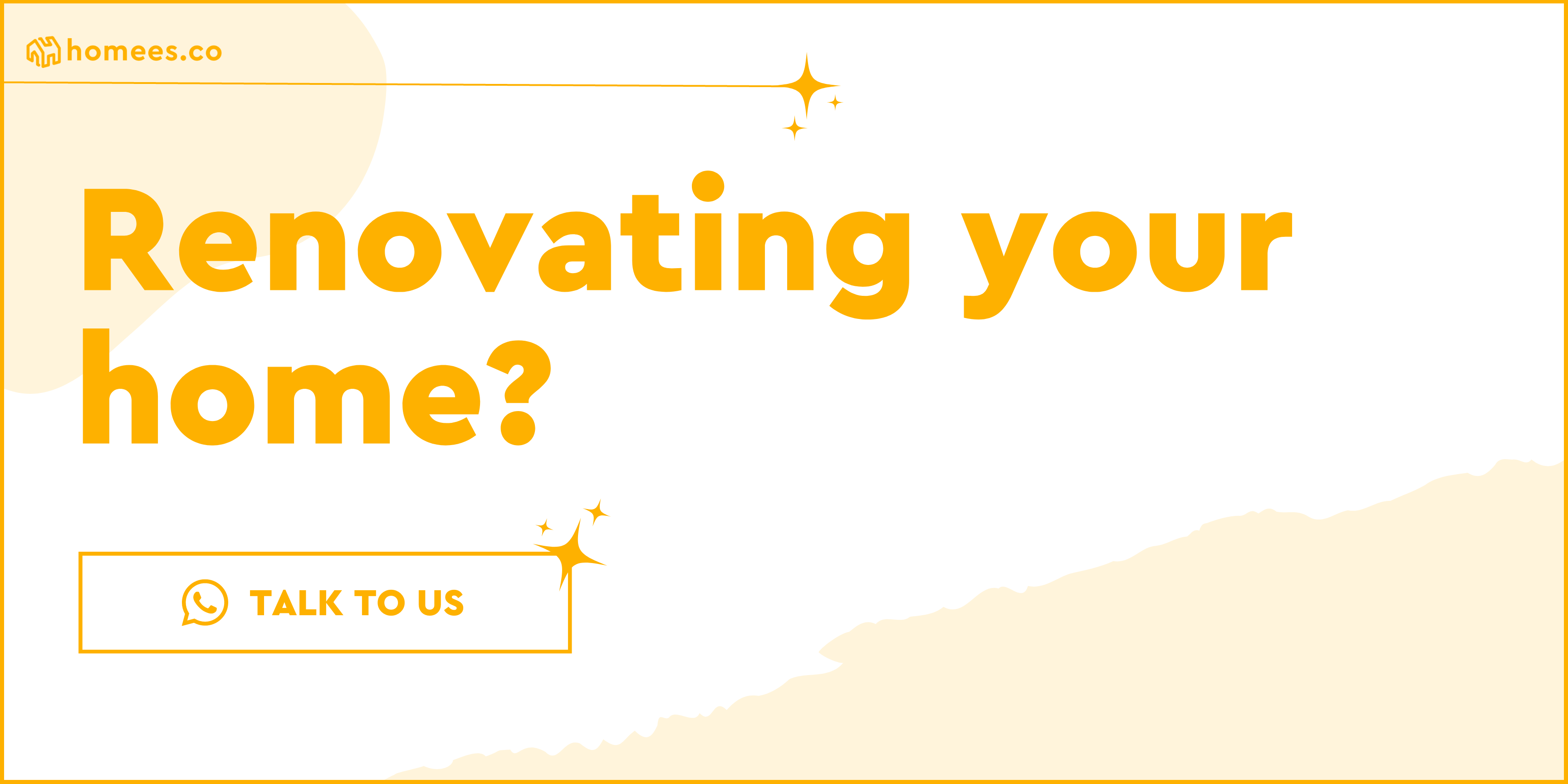 Hire a Kitchen Interior Designer
---
Read also: Kitchen Interior Design and Renovation Cost Guide in Singapore
How do small condos maximize space?
Of course, not all condominiums in Singapore have the luxury of space for large-scale furnishing and decoration. Similarly, most homeowners are working with a limited budget for the renovation.
This begs the question: How do you renovate a condo on a budget? Especially after factoring in all the costs that go into home decoration, flooring, walls and ceiling, it can be rather overwhelming. Hiring a handyman and electrician adds to the headache of high costs.
As such, for condos that are more limited in size (and budget), here are some tips on how to maximise space while maintaining a modern look for the home.
Read also: Interior Design Cost Guide In Singapore
1. Construct clear lines of sight
Generally, small condominiums in Singapore have the disadvantage of looking cramped or claustrophobic. To combat that, choose lighter furnishings, like transparent tables, glass surfaces and even hanging shelves that are elevated from the ground to open up the space.
For this resale condo unit in Paya Lebar, MMJ Design Loft brought a lighter palette into play for the living room. Clean lines, along with white and brown tones, make the space feel uninhibited, allowing the different areas of the house to flow naturally into one another. The living and dining spaces feature all-white surfaces, reflecting more light for a cleaner and brighter ambience.
Homeowners who prefer a more open space in their home should avoid using physical dividers that can inadvertently cause their rooms to look even smaller than they already are.
If that's not possible, opt for thinner dividers as they look sleeker and more compact to avoid overloading the space.
2. Use multi-functional furniture
A key way to save space in a small home is to use multi-functional furniture i.e. items that serve more than one purpose. For example, a dining table that doubles as your workspace means you wouldn't need to worry about dedicating a separate part of the home for this reason. Similarly, a pull-out guest bed takes up less space compared to an actual bed and can be easily accessed when guests drop by.
Multi-functional furniture helps us to save on expenses, as you do not have to purchase two separate items to fulfil their respective functions. Furthermore, you can cut back on renting storage units.
This jaw-dropping nautical-themed living room by Noble Interior Design is what dreams are made of. Not only does the pairing of warm wood and cool concrete add prominence to this masterpiece, but this 'ship' also encloses the TV console and tons of storage space. Talk about beautiful yet multi-functional furniture!
The seafaring journey continues in the bedrooms of the house, where the storage cabinets and bed frame are integrated into a single wooden infrastructure. Resembling a viewing port of a ship's hull, this condo bedroom interior design is making waves and bringing out the inner child in all of us.
Multi-functional furniture doesn't always mean underperforming in the artistic department – things can look good and function well. This study room is in sync with the nautical theme of the house, incorporating stylish display cubbyholes together with the storage cabinets. Using two pronounced colours of wood gives the room a chic and contemporary look, with the bold wooden frames likened to a ship.
---
3. Let more light into your room
As mentioned earlier, light-coloured surfaces can enhance your room by reflecting the light that shines in. As such, it's wise to pick a neutral colour palette for your home, which includes white, cream, beige and grey.
For this project by Goodman Interior Pte Ltd, a muted colour scheme was carefully selected for this condo unit at Kallang. Coupled with the amount of natural light streaming in, this winning combination helps to make the master bedroom look roomier and cosier.
Adding a well-positioned mirror does loads to your physical space. Mirrors play a great role in creating the illusion of a larger space. The way mirrors work is that whatever is reflected within becomes an extension of your room.
In the same project by Goodman Interior Pte Ltd, another bedroom in this condo renovation has a full-length mirror furnished next to the study table. Not only does it help you look good, but it also makes the bedroom look bigger and better. There's really no reason not to have a mirror installed in key parts of the home.
Relevant Articles:
Beautifully designed condominiums for added inspiration
For Singapore condominium homeowners in search of design inspirations, look no further. We've compiled a list of enduring condo renovation ideas to stir up your creativity!
1. Magnificent Marble and Wood Interior @ Lake Grande
An impressive contemporary design by Dyel Pte Ltd, this condominium interior design project features glossy marble floors and dark furnishings to create a sophisticated and classy home.
The glistening of the marble floors and the light-coloured walls helps to reflect light, allowing a spacious and airy look for the living room. To contrast this, darker furnishings, like the sofa and cabinets, create essential interest without clashing with the light-filled space.
---
On the other hand, the bedroom is given a more muted and pastel colour palette to add a sense of warmth and comfort to the room. Picking out a more muted shade for the wooden bed frame restores balance to the room, creating a cosy and restful space.
Read also: Bedroom Cost Guide in Singapore
2. Contemporary Upscale Apartment @ Yishun
Another contemporary-style condo renovation project by Ascenders Design Studio, features a sleek feature wall design in a spacious living room – a chic and stylish design made of interspersed wooden panels laid against a mirror. Mirrors are a versatile addition to your home since they instantly add an artistic sense and open up the space.
When it comes to the bedroom, the wardrobes rank high in functionality. This hardware divides and separates the bed from the storage place. Such a way of sectioning the bedroom gives an added bonus of providing the homeowners with more privacy while keeping things functional. It is a space-saving strategy for a small bedroom that can be executed without cluttering the space
---
3. Edgy Industrial Grandeur @ Anson Condominium
This extraordinary condo renovation by IN-EXPAT takes it to the dark side. The space boasts an elegant and stylish theme with a chic industrial aesthetic.  Dark tones and furnishings add an aura of mystery and sophistication, evident in the living room. In order to disperse the monotony arising from the moody tones, contrasting furniture and décor installations were used to spice up the space.
To break up any potential monotony, striking furniture pieces and decorative elements have been interwoven into the design to provide a pleasant contrast against the dark interior.
In addition, lighter woodgrain surfaces are used for both the ceilings and the floors to provide a change in texture. Yet, the design remains cohesive as the tone of the ceiling and floors match the main colour palette of the home.
The different textures and colours of this residential project reinvent the space in unthinkable ways.
---
4. Warm Modern Dwelling @ Kingsford Waterbay
The homeowners of this condo wanted their home to resemble a modern show flat, and Design Story was delivered. This small condo interior design radiates swanky and contemporary senses that are bound to leave all guests impressed.
A warm and neutral colour scheme is employed to keep the spaces of the home inviting and comfortable to look at. Colour-tinted mirrors and translucent glass are more than just reflective surfaces, they add visual interest to your home and keep the apartment fresh and glowy.
Similarly, warmer lighting and neutral-coloured panels were used to line the walls, contributing to the highly coveted modern interior design. While using a consistent colour scheme all around the house is easy on the eyes, it evokes harmony and balance as well.
Find Lighting Installation Services
---
Read also: Home Decoration Cost Guide In Singapore
5. Cosy Home Cinema @ Lilydale
A unique contrast to the typical white interior, Swiss Interior delivers this dark-themed condo project that uses grey as the forefront of its interior design.
The darker colour scheme strikes a sharp contrast with the pale white ceilings to provide the illusion of a more spacious home. This is amplified by the glossy grey marble flooring that brightens up the insides of the home.
As a homeowner, there is bound to be one corner of the house that has your heart. If we had to pick the best part of this condo's renovation project, it would definitely be the home theatre. Because the dark colour scheme was used, it mirrors a cinema's cosy setting, while the brown leather sofa adds a gentle splash of colour without being over the top.
The textured wooden flooring warms up the room, making it a restful space to unwind after a long and hard day of work.
Find Home Theater System Services
---
Encapsulating the Scandinavian essence, this eye-catching small condo interior design project by Dan's Workshop is what dreams are made of. Most parts of the house are fitted in subtle grey wood, wrapping the space in peace and poise. Utilising the tap-to-open technology, the full-height cabinets, concealed as wall panels, are perfect for stowing away clutter.
Littered around the house are exotic potted plants that breathe life into the space. Not only are plants great accents for the home, but their healing properties are beneficial for the mind and soul.
The bedroom of this condominium is aptly decorated with layered textures, in line with the Scandinavian design philosophy. Using throw pillows with varying patterns and bedspreads of different materials, it makes the space extra relaxing and inviting. Introducing artwork in multiples adds synchrony while keeping things simple.
7. Modern Asian-inspired Home @ Waterway Condominium
Designed by HyggeHomey Pte Ltd, this condo interior design project was inspired by the homeowners' appreciation for travel and nature. Warm touches of natural wood were used for the most part of the living room, underscoring the trademark features of modern design.
An apparent trend in interior designing is the use of wall niches or alcoves. For this particular condo in Singapore, the circular wall niche injects a pop of personality into the dining space, which functions as a classy decorating nook for all things travel-related.
8. Rustic Cotton Candy @ Bedok Reservoir
They say that the interior of a home is telling of the homeowner's personality. Through Space Factor, this gorgeous condo renovation at Waterfront Waves brought out a great mix of country and Scandinavian sophistication. For this room, the L-shaped wardrobe fixtures were thoughtfully constructed to maximise space. A charming shade of tiffany blue was used for emphasised elegance, bringing an overall visual harmony to the bedroom.
Transitioning into a darker blue, the kitchen features an iconic tile backsplash that provides a stunning contrast with the cabinets. From the optimum balance between bright and muted hues, this kitchen is an absolute feast for the eyes.
Conclusion
Purchasing and furnishing a condo is no walk in the park. The furniture, colour scheme and layout of your home need to come together to form a cohesive condo renovation idea.
With this article, we hope you are better prepared with valuable tips and fresh ideas to invigorate the interior design of your condominiums in Singapore, such as K Suites. Also note that there are companies that offer condo renovation packages to make it affordable for homeowners! Feeling inspired for more? You can check out this article for more condominium interior design ideas in Singapore and pick one for your home today. Happy renovating!
If you are planning to sell your condo, home staging can help to highlight the unique features and design elements of a condominium, such as open floor plans or stunning views, to make it stand out from other properties on the market.
---
Related Articles
You can also check out the cost of hiring professionals when designing your home, which can be found here:
We're here to improve your home
Speak to hundreds of reliable pros, view their gallery, inspirations, and know the best prices with our resources.
Have full control over your home improvement projects with Homees.