Bedrooms are often the last bastion against our hectic lives that are inundated with work. Spending at least a third of our day in it, it is a place where many of us seek comfort, to recharge and re-energise our exhausted weary souls.
Designing the right kind of bedroom not only makes it more comfortable to sleep in – it may increase your home value, no matter the extensiveness of your remodelling.
A meticulously planned bedroom renovation requires multiple professionals, such as but not limited to renovation contractors, feature wall experts, electricians, wallpaper experts, painters and tilers.
How Much Does It Cost To Renovate A Bedroom In Singapore?
Bedroom renovation is largely affected by the size, scope and budget of your project. Needless to say, you will have to spend more on labour and materials if you have a larger space. In general, moderate bedroom renovations can cost anywhere between $6,000 to $12,000. More extensive bedroom renovations can go above $12,000 to as high as $40,000! Therefore, you should always look out for renovation packages to alleviate your burden.
In the rest of the article, we will talk about the various aspects of a bedroom renovation project, the roles of specialists in their respective areas as well as the estimated price points.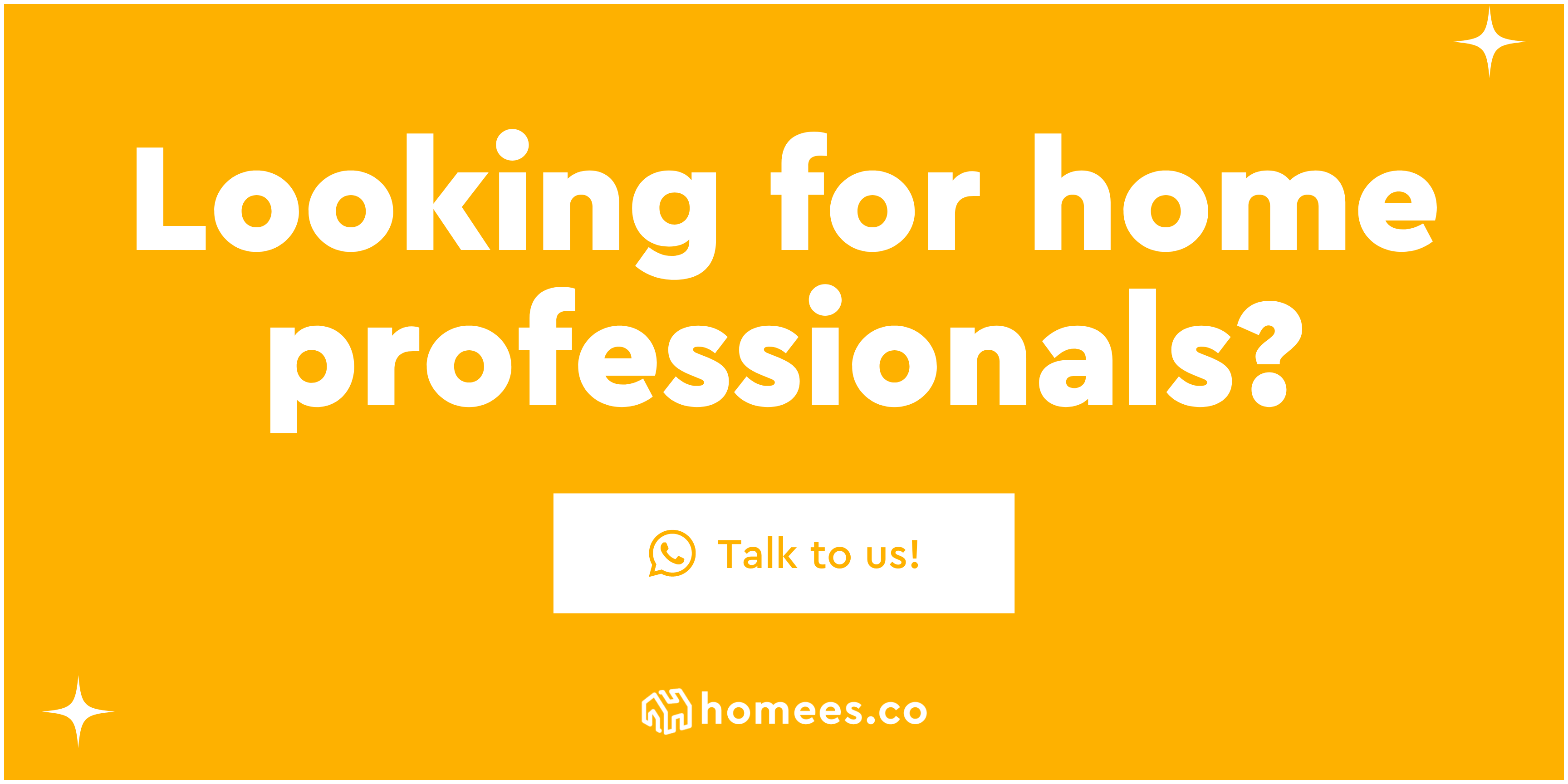 Types of Bedroom Renovation works
Hacking of Walls and Floor
The need for hacking in your bedroom depends on what level of renovation you are going for. Some people may choose to lay tiles on top of existing tiles or install wallpapers instead of hacking off the wall tiles. This can save costs by a great amount. However, if your renovation does require hacking, the cost depends on the intensity of the work.
Masonry Works
Masonry is just using cement for installing tiles or creating a curb in the house. It can also be used to touch up any structure after hacking works have been done. The cost of Masonry depends on the amount of work and raw materials being used.
Carpentry Works
Do you want custom-made wardrobes, and cabinets in your bedroom?  Then you'll have to plan a carpentry budget. There are people that would just buy a wardrobe and cabinet and then arrange it in their bedroom, however they see fit. And, there are people who prefer in-built and custom-made wardrobes, bed platforms or cabinets. This is where things get a little bit costly. The cost of such carpentry is determined by the size of each bedroom and the level of workmanship needed.
How can I Renovate My Bedroom Cheaply?
Reducing costs for a bedroom renovation project ultimately boils down to making cost-effective choices.
For example, for a bedroom with a larger area, you may consider options like lower-priced carpeting, which costs S$2 to S$5 per square foot, or vinyl, which costs around S$3.50 to S$6 per square foot on average.
These are cheaper alternatives to other materials such as natural hardwood, which costs around S$28 to S$55 per square foot, or marble stone flooring. which can go from anywhere between S$15 to S$70 per square foot.
Materials such as vinyl can even take on a wood-grained pattern to mimic genuine wood surfaces, so it is a smart option for those who want wooden flooring but are not willing to blow their budget for it.
In a similar vein, when it comes to decorating your walls, opting for a paint job may be more cost-effective compared to choosing high-quality wallpaper, which will end up being more costly for larger bedrooms because there is more space to cover.
Relevant Articles: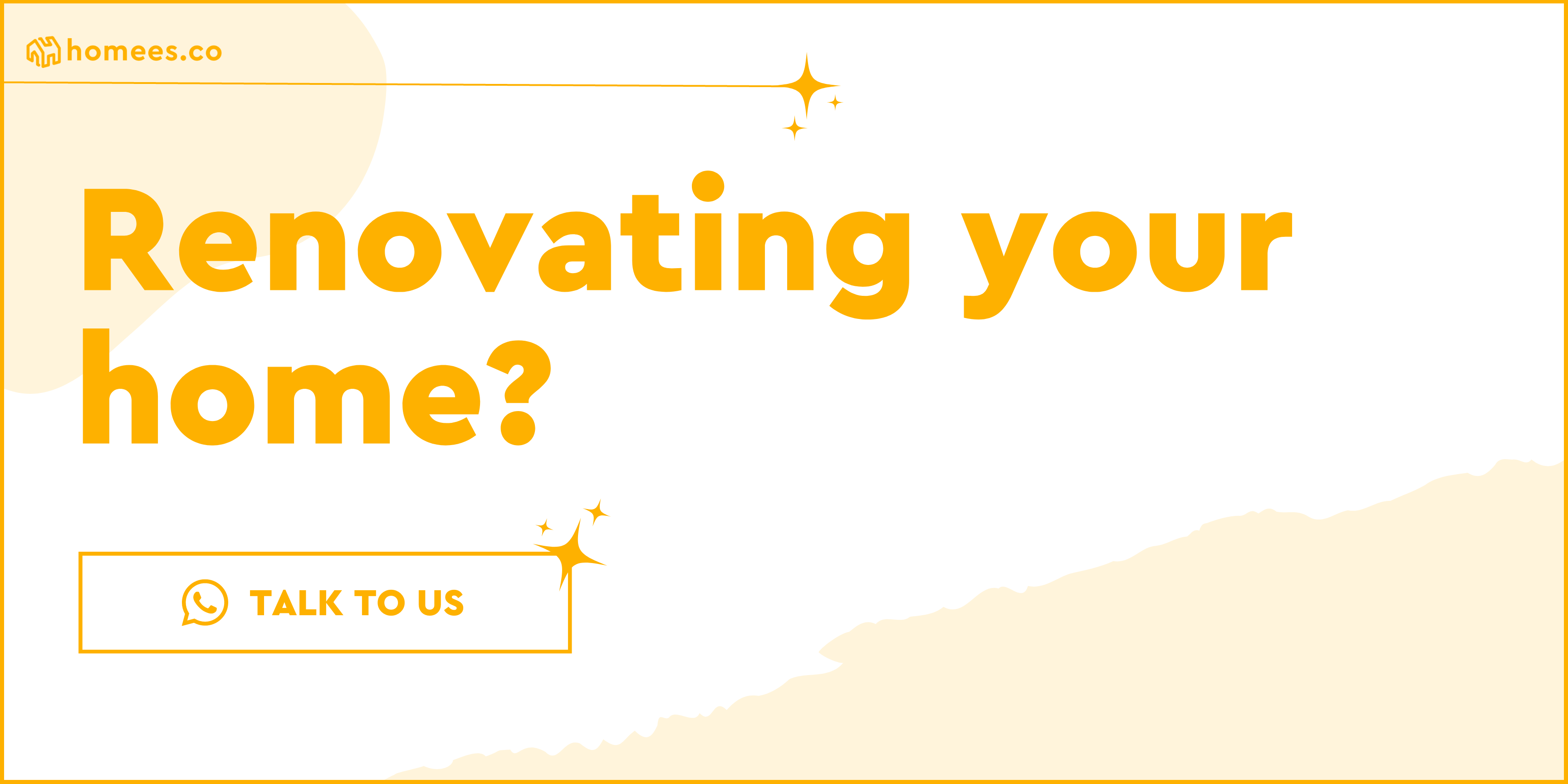 Should I Hire Contractors or Handymen For Bedroom Renovation?
General Contractor
Hiring a renovation contractor if your project consists of a lot of buildings can be a smart decision. A general contractor brings about the benefit of the perpetual help of managing your project from the beginning to the end.
They will be in charge of providing estimates, finding materials, hiring subcontractors, leasing vehicles and managing your accounting and records. Contractors with a good portfolio can be a good gauge when choosing the right professional for you.
According to the Housing & Development Board's official website, a HDB renovation could cost as much as S$70,000 while it could cost S$30,000 for a condominium, although this can differ based on the amount of work you need to be done.
Average renovation costs for renovating your bedroom:
| | | | |
| --- | --- | --- | --- |
| | | | |
| Renovation costs for bedroom | | | |
---
Handymen
On average the cost of hiring a handyman in Singapore for small tasks is between 70-150SGD for a 1-2 hours task. For bigger tasks that require more manhours and expertise, the cost can be 300SGD and above.
They will be responsible for the whole project. Furthermore, hiring a handyman can help you to save thousands on your home renovation, as they are known to be inexpensive (as compared to design companies that may charge a mark up for managing the handymen).
If you intend to renovate your bedroom yourself, take note of home safety tips that you can rely on to carry out your DIY projects safely.
---
What Materials Can I Choose From?
When it comes to any renovation project, many different kinds of materials will be used. The same goes for bedroom renovation projects. You will require many different materials no matter the extent of renovation you are intending to do, hence the total cost will vary. Be it the materials used for the wall, the painting of the wall or the flooring used, each option gives a different feel.
If you plan to renovate or create an entire bedroom, you should take into account the cost of structural materials and interior decorations. Wooden floors and walls can give your room a homely feel while choosing the right floor tiles can give it a more modern look.
Doing research on the items can help you envision a clearer budget in mind. Intending to change your bedroom's look by placing new furniture and linens will most likely incur less cost than creating/renovating your entire bedroom completely.
There are thousands of bedroom interior design ideas for you to choose from, no matter the size of your bedroom. You can even consider the top interior design trends in Singapore for more ideas.
Costs of different types of flooring:
| | |
| --- | --- |
| | |
| | |
| | $5.50 to $8 per square foot |
| | $9 to $12 per square foot |
| | $14 to $28 per square foot |
| | $15 to $70 per square foot |
| | $25 to $50 per square foot |
| | $30 to $80 per square foot |
---
Relevant Articles:
Estimated Cost of Furniture For Your Bedroom
Making a decision to remodel your bedroom and decorating it up with new furniture can be exciting. However, getting new furniture means you have to cough up more than just a few dollars. You should ask yourself a few questions before heading out to buy random furniture that you do not need. Take the time to plan out what you need and how much it will cost. Below is a list of common furniture for bedrooms and the estimated cost to give you a rough idea of how to craft your plan.
Interior Designer or Decorator?
Interior designers can often be confused with interior decorators. Interior designers work closely with architects and clients to decide on the style that best suit the needs of the occupants and the structure of the room.
They are cognizant of building codes, inspection regulations, and universal accessibility standards and are good with more colours, fabrics and furniture. They also plan, research, coordinate, manage and oversee the ordering, installation and maintenance of the objects that define a space.
Interior designers usually charge a design fee, which is similar to a service fee for their time and efforts in sketching and designing your potential home layout and interior.
The general design fee for either n HDB or a condominium would be approximately S$1500 to S$6000. If the cost of the interior design project is calculated by the type of home, a new 3 room HDB flat would cost around an average of S$35,000, while for a landed property renovation, it would go as high as S$235,000
However, it is important to note that some interior designers like Swiss Interior may charge at an hourly rate, whereas some prefer a flat fee. As such, it is ideal to check with them before engaging their renovation services.
Relevant Article: Interior Design Cost Guide In Singapore (Updated 2022)

Structural Engineer
There may be a need to hire professional help when it comes to renovating your bedroom. If you decide to remodel or have an addition to your entire bedroom, it might be optimal to hire a structural engineer.
It will depend on whether you decide on making structural changes to your room as they conduct the examination of walls, plumbing, wiring and load-bearing walls.
For instance, the cost of removing or hacking a wall in a HDB flat ranges from around S$500 to S$900 and would depend on the thickness and length of the wall.
Talk to your general contractor or a wall hacking expert about whether you require one. If you intend to create an additional room, an inspection by a structural engineer will be needed so as to ensure that it complies with the building codes of Singapore.
---
What You Should Avoid When Renovating Your Room
When it comes to renovating a bedroom, we tend to make a few mistakes without knowing it. It is ironic that these mistakes are the reason for the renovation in the first place. Below is the list of things you should avoid when renovating a bedroom:
Using an oversized bed. While we cannot deny that a large bed brings huge comfort, putting it in your bedroom can make the room appear smaller than it already is. It would be wise to rethink the choice of your bed.
Installing a PowerPoint at the wrong location can make the room look congested and untidy.
The bad positioning of the light will make the room look dark or dim.
Adding unnecessary furniture to the room. You would not want to make your bedroom appear too cramped up.
Cost of Other Areas of Your Home Improvement Projects
You can check out the cost of hiring professionals when designing your home. Some of the usual cost guides can be found below:
Related Articles
We're here to improve your home
Speak to hundreds of reliable pros, view their gallery, inspirations, and know the best prices with our resources.
Have full control over your home improvement projects with Homees.