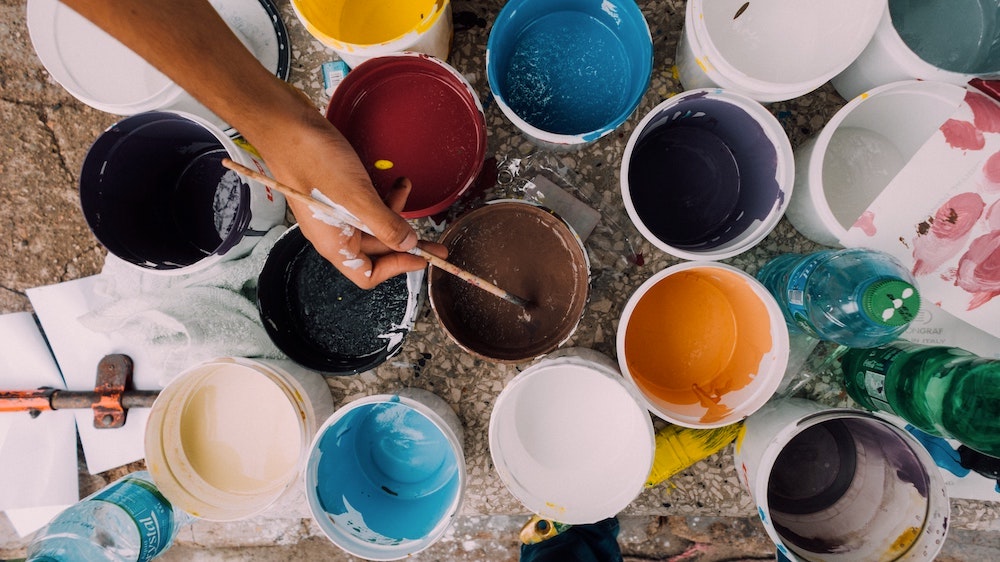 House painting can be a big project for most homeowners. Be it the colours, the smell, the logistical issues that come during the home painting job, it can be troublesome for some of us. The last thing we'd want is to have a painter that cannot meet the quality standard and deliver sub-par painting work for our home project.
Homees provides a directory of painters in Singapore. You can compare and view a list of painters that can suit your home needs. You can find out estimates for your home painting project through our home painting cost guide.
11 Best Painting Companies In Singapore (Our Top Picks)
Homees Concierge Service Team - tell us what you need and we'll help get it solved. Talk to us today by giving us a call or Whatsapp us now.

994 Bendemeer #03-04 Singapore 339943

- Painter

- Interior Painting

- Exterior Painting

24 Sin Ming Lane, Midview City #01-95 Singapore 573970

- Exterior Painting
- Painter
- Texture Painting

1, First Lok Yang Road Jurong Singapore 629728

- Painter
- Handyman
- Water Heater Installation
- Plumber

1090 Lower Delta Road #03-07 Singapore 169201

- Painter
- Custom Cabinets
- Plumber
- Renovation Contractors

71 Woodlands Ave 10 Woodlands Industrial Xchange #07-18 Singapore 737743

- Painter
- Renovation Contractors
- Electrical Wiring
- Cement Screed Flooring

2 Yishun industrial st 1 North Point Bizhub #08-14 Singapore 768159

- Exterior Painting
- Painter

TAMPINES ST 23 BLK 229 #05-259 Singapore 521229

- Waterproofing
- Exterior Painting
- Handyman
- Painter

23 Bendemeer Road #01-509 Singapore 330023

22 Sin Ming Lane #01-75 Midview City Singapore 573969

- Toilet Installation
- Toilet Repair
- Painter
- Handyman

- Painter
- Termite Control
- Handyman
- Plumber

39 Woodlands Close, #06-31 Singapore 737856

- Floor Polishing
- Floor Painting or Coating
- Painter

81 Ubi Avenue 4 UB.One #09-13 Singapore 408830

- Painter
- Furniture Assembly
- Toilet Repair
- Electrical Wiring

45 Sims Dr, #12-152 Singapore 380045
Hire Painters In Singapore
Painting Cost Calculator
Here is a painting cost calculator for you to estimate the price of painting your house.
(This calculator is currently in beta phase.) 
Painting Services Prices In Singapore (2022)
You can see in detail the price of our painting cost guide. Below are the usual rates of painting in Singapore from our cost guide:
| | |
| --- | --- |
| | |
| | $600 – $1300 (And takes around 1-2 days) |
| | $700 – $1500 (And takes around 1-3 days) |
| | $800 – $1800 (And takes around 1-3 days) |
| | $1300-$1900 (requires 2-4 days to complete) |
| | | |
| --- | --- | --- |
| | | |
| | | |
| | | |
| | | |
| | | |
| HDB Executive Apartment (EA) (single storey) | | |
| HDB Executive Apartment (EA) (double storeys) | | |
| | | |
| | |
| --- | --- |
| | |
| | |
| | $55 – $110 (around $11-$22 per litre) |
| | $150 – $200 (around $7.50-$10 per litre) |
For your reference, here is a downloadable Painting Cost Guide for you:
How much does it cost to paint a 3,4,5-rooms flat in Singapore?
| | |
| --- | --- |
| | |
| | $600 – $1300 (And takes around 1-2 days) |
| | $700 – $1500 (And takes around 1-3 days) |
| | $800 – $1800 (And takes around 1-3 days) |
| | $1300-$1900 (requires 2-4 days to complete) |
Cost of painting for other types of housing
| | | |
| --- | --- | --- |
| | | |
| | | |
| | | |
| | | |
| | | |
| HDB Executive Apartment (EA) (single storey) | | |
| HDB Executive Apartment (EA) (double storeys) | | |
| | | |
Cost to Paint A Room
A standard room in Singapore costs between $200 and $500 to paint. If you prefer to do it yourself, the cost normally falls between $80 and $250.
The amount of paint used and the number of man-hours required to paint a room is largely dependent on the covering area — the greater area to paint, the more paint used and the more man-hours required.
Do note there may be additional charges for extra services, such as protection, moving, etc. You may need to purchase protective materials separately in places such as Carousell.
Painters can also be hired for smaller projects at home, including:
Cabinet painting or refinishing
Home exterior painting
Deck painting and staining
Fence and door painting

Cost To Hire Professional Painters
In Singapore, the cost of hiring a painter varies due to different factors, which we will discuss below. After reading this section, you will be better educated on the factors affecting the cost of hiring a professional painter.
Home exterior painting vs home interior painting rates
Professionals may charge based on different methods, mainly:
Flat fee (project)
Per hour charge
A painter's estimated rate is usually based on the hours they will require to complete the job, plus:
Location (ease of access)
Type (exterior vs interior)
Expertise (years in the trade, experience in complex tasks)
It is usually cheaper to paint a home interior than the exterior due to the smaller surface area. This is a general guide with exceptions, such as having to paint a simple outdoor porch vs painting all the interior walls of a 5-room flat.
Painting Supply Considerations
You may have some leftover paint from your previous projects, or have some spare ones that you took from a neighbour. In this case, you could provide your own supply of paint for the painter to use and save on the cost of materials.
The truth is, most painters can give you separate quotes for labour and materials, just like any other home improvement project. If you decide to buy or use your materials, make sure the painters are informed of your decision beforehand and pass the list of materials you are providing to the painter.
Alternatively, you could also ask the painter for the materials needed and you can buy them at places like Alibaba, Taobao or Qoo10.
Here are some of the more critical supplies and tools to help you get by your painting job:
Ladders
It goes without saying that ladders are a necessity when it comes to painting our homes to reach high and out-of-reach places. Ladders are also a useful tool if you decide to do the painting yourself.
Most painters bring their ladders to the site, so you can just clarify with the painter (if you are engaging one) to confirm that they have one for the project.
Gloves and face masks
Most professional painters do have these supplies at the ready and do not expect you to buy them for them. You probably have to purchase this only when attempting to paint the room yourself as you will be dealing with solvent-based products like thinner that produce harmful fumes.
In this case, gloves and masks are important as they protect you from the effects of harmful chemicals, such as skin irritation or respiratory damage.
How Much Does Paint Cost In Singapore?
When finding out the cost of a painting job, the cost of the paint itself is a significant factor.
To decide which paint is most suitable for you, you can find out if the paint has special functionality (such as anti-algae, anti-mould) that you need help with within your home.
The price of paint in Singapore depends on a few factors, such as:
Functions: Some paints have unique features like being able to guard against pests (lizards, mosquitoes).
Odourless: Though not entirely "odourless", the smell the paint produces is lighter and less harmful.
Special editions: Some paints have particular purposes such as anti-mould paint, easy wash paint, anti-algae paint or roof-specific paint.
Interior vs exterior paint: Paints may also differ simply based on the simple fact that they are made for exterior or interior painting.
The price of different brands of paint varies, so if you are looking to do some DIY painting yourself, feel free to check out the following costs of paint from their site directly or from their distributors in Singapore:
Nippon Paint
Dulux Paint
Asian Paint
Jotun
ICI
SKK
Kansai
The paints will then be differentiated based on the following factors:
finishes
coverage
drying time
coats
Factors Affecting Room Painting Costs
When it comes to painting a room, here are a few factors that may affect your price.
Size of Room to be Painted
A bigger room requires more time and paint, which increases printing costs.
Painters usually need to ask about the size of your room, and may even ask for your floor plan before starting the work.
Textured Walls
Textured walls require more paint than a regular, smooth walls because the former has more surface area within the same square footage than the latter.
Communicate with your painters beforehand if you have a textured wall as they need to account for the new paint and time required. This is a common misunderstanding where homeowners think painters are charging extra fees unreasonably as they are unaware of this difference.
Painter's speed
The speed of painters can affect costs as well. Some painters are more experienced and can paint a wall faster, while others may take more time.
Most painters can cover around 100 to 120 sq. ft. of wall surface in an hour. This can change depending on the texture of the walls – textured walls, wood or plaster can increase the time required for painting.
If your project requires the first coat of paint to dry before applying the second one, you will have to account for this extra time.
What to expect from a painting contractor?
Typically, most homeowners see painting contractors as specialists who focus only on painting. However, some professionals also specialize in drywall installation, wallpaper installation services, door installation or custom moulding installation.
Therefore, it's best to know all the perks that come with hiring a painting contractor. That way, you'll be able to get quality work done by a licensed expert. Just make sure the painting services come with all required insurances, estimates, and deadline commitments.
Of course, every professional painting contractor will have proper safety equipment. Also, such experts come with all the tools they'll need for exterior or interior painting.
They will make sure there's adequate surface preparation before the process starts. Often, the process involves taping, placing drop cloths, scraping or peeling old paint, and washing and cleaning the walls. Sometimes, they have to remove any mould and mildew or repair flaws such as cracks, holes, or grooves.
Next, it's time for sanding and prime the surface before applying the new paint. After the job is complete, the painting contractor checks and fixes any flaws. Then it's time for a clean up and evaluation of the paint job by the painting contractor and the homeowner.
DIY Home Painting
Some of us may choose to paint our home ourselves to either save on cost or just for the satisfaction of doing so.
While it is an economical alternative, you pay for the DIY project in the extra time you spend. It can take anywhere from a day to a few days even for those with experience. Here are some tips when it comes to DIY painting:
Choosing the right colour: It goes without saying, but when it comes to choosing the right colour, we recommend doing research. Earth tones and neutrals can cover up marks, scratches and handprints. Warm or dark colours can transform the atmosphere of a room.
Buying the right painting supplies: Besides the paint itself, you will need other tools such as primer, gloves and masks. This also includes protective materials to cover your furniture and items to prevent stains or damage from the paint.
Moving things and furniture: Move your furniture and objects away from the splash zone of your project to avoid any unwanted blemishes.
Cleaning the walls to be painted: You can use a wet cloth to wipe the area before painting to ensure dirt will not be trapped in the walls when decorating a new layer.
Touching up: Touch up on baseboards and ceiling trim as needed after the first and second coats. Touch up any spots on the wall.
---
Prices of Paint in Singapore
The price of paint varies slightly between the brands, and prices usually differ more based on the quantity of paint you buy. The following are prices for the amount of paint bought:
| | |
| --- | --- |
| | |
| | |
| | $55 – $110 (around $11-$22 per litre) |
| | $150 – $200 (around $7.50-$10 per litre) |
Sometimes, the cheapest paint may not necessarily offer you the best value.
When buying paint, what you want is to get the highest quality paint your budget will allow ensuring its lasting beauty.
If you are doing a DIY project, you will need other painting supplies such as primer, brushes, rollers and painter's tape. A professional painter usually has these on hand, so most need them only if you are doing a DIY job.
According to statistics, paint and other supplies account for about 15 per cent of a professional painter's total cost; labour cost contributes to 85 per cent of the fee.
The Difference between Commercial and Residential Painting
When it comes to professional painting services, lots of people don't understand the difference between commercial and residential painting. Indeed, there's a thin line between the two. Still, commercial painting encompasses much larger projects. Here's a more detailed insight into the two terms:
What is a commercial painting?
Typically, commercial painting refers to painting services for businesses. As expected, such projects are usually large-scale. In this regard, they focus more on the practical side and less on the aesthetic. Still, there may be cases where the painting contractor may concentrate on the visual part to attract potential clients.
What is a residential painting?
On the other hand, residential painting may involve exterior and interior painting of a home. Unlike commercial painting, such projects are usually less complicated. That's why lots of homeowners prefer the DIY method. Still, it's best to rely on a professional painting contractor for perfect results.
What are the Qualities of Professional Painting Service Contractors?
Whether you're looking for regular or textured painting, you'd want your home to look flawless. Therefore, it's best to rely on a professional painting contractor. Still, not every expert can deliver the results you seek. Going on a quest to find the perfect house painter, you should look for the following qualities in the expert:
Motivation
First and foremost, any painting contractor needs to have the proper motivation. Otherwise, you risk getting a sloppy paint job.
Reputation
What's more, reputation is often a good sign of workmanship. If a painting contractor has a positive reputation, chances are high that he is the right expert for you. Therefore, you should take the time to research each specialist before making your choice.
Experience in the field
Furthermore, you'd want to make sure the painting company has a fair amount of experience. Nobody would like to hire a painting contractor to paint their exterior if the expert specializes in interior painting. In this regard, you'd want to make sure you hire a professional with extensive experience in the type of job you need. That way, you'll ensure flawless results.
Skills
As you can imagine, having general skills is also an essential part of every paint job. Whether it's an exterior or interior painting, your painter should have the required skills to carry out the task properly.
Professionalism
As much as skills matter, it's also crucial to rely on professionalism. Sometimes, even the best painter can ruin a perfectly done job by making a simple mistake. Moreover, a professional wouldn't let their feelings and emotion get in the way of their work. Ultimately, a professional will always hold up to the highest standards to provide the best results efficiently and timely.
Friendliness
Apart from professionalism, every painting contractor should be communicative and friendly with his clients. When interviewing your picks, pay attention to their personality and their impression of your project. If the house painter is someone who you feel you can comfortably work with, then you should hire him. After all, you'd want to hire a person who can easily understand and fulfil your goals and desires.
Diligence
Similar to professionalism, diligence plays an essential role in every successful project. Therefore, you should make sure your painting contractor handles the task with due diligence. In other words, a good professional will work and monitor the project from start to finish.
Deadline commitment
Part of every painting services contract is the start and end date of your project. In this respect, you should ask your painting contractor about the starting and ending time of each day. Typically, showing due punctuality will ensure the job will be complete on time.
Professional equipment
Also, don't forget about the equipment. In most cases, more prominent painting companies will have more equipment than smaller ones. If you're looking for a paint job for your two-store house, you'd want to hire someone with the right equipment. What's more, you may ask for spray painting as it will provide an even coat in no time.
Reasonable cost
Last but not least, it's essential to be mindful of what you're paying. Of course, you'd want to do your research before hiring a painting contractor. In this regard, you should be careful not to pick the cheapest offer. Often, lower price corresponds to lower quality of work. Therefore, you should look for a reasonable value for the money.
Checklist For Hiring The Best Painter
When deciding on which painter to hire, keep in mind that different painters best cater to different needs. Some painters may charge more, but give a more extended level of warranty or guarantee in their work. Other painters charge cheaply. Yet others include more value-added services in their work.
The best way is to compare quotations between different painters – clarify their pricing, level of service, warranties and other factors, before deciding which is the best for you. Before hiring painters, it is best to keep these pointers in mind in selecting the best professionals:
Check for reviews and ratings: At Homees, you can easily view a list of the best-rated painters. Read these reviews so you can better set the expectations right. After many projects, you can see which companies have better reviews than others. Companies that focus a lot on customer loyalty and satisfaction typically have good reliable reviews, evident by the companies here.
Ask for multiple quotations: The most effective way to gauge the best pricing and value for your project is to ask for a few quotes. A few industry experts (with years of experience) giving you the best estimate will probably be extremely helpful in planning your painting job.
Read fine prints before signing: Often, fine prints contain details that can be important but often not discussed during your conversation with professional painters. Some may require you to pay a hefty deposit or have a particular clause in them.
Interview questions: Before hiring professional painters, you can ask them the following questions to better qualify them:

How many years of experience do you have as a painter?
Do you have a license and are you insured?
Do you do the painting yourself or employ freelancers?
Can you provide contact details for past clients who could serve as references?
Do you offer any guarantees for your work?

On-site quotations: Good painters should be able to provide on-site quotations, be it a free quote or one that covers their necessary costs (around $20-$30). Alternatively, you can give them a reasonable estimate on the surface area needed or even send them your house blueprint to let them give you an estimate.
What are the Benefits of Hiring a Painting Contractor?
You'll get a professional painting service
Apparently, entering a newly-built HDB or condo has both good and bad sides. In most cases, homeowners have no idea that they have to take into consideration factors like moisture and sealers.
On the other hand, hiring a painting contractor will ensure everything's up to par with your needs. Generally, a seasoned painter will have all the know-how to pull off a professional painting service.
A painting contractor has experience and workmanship
As expected, professionalism comes with due experience and workmanship. In this regard, painting an entire home interior is nothing like drawing on a drawing pad. Here, the proper technique is of utmost importance.  Therefore, it's best to leave the job to someone with a steady hand who can mix the paints correctly.
Besides, evenly applying the paint is second nature to a trained painting contractor. Therefore, it's a much wiser idea to avoid sloppy results. After all, you don't want to repaint your home interior again in just a year and spend more money.
A painting contractor will have the right equipment
Fortunately, home interior painting isn't the most dangerous activity. Still, it's very hazardous. That's why every professional painting contractor has all the required equipment at hand. For example, such an expert might need stepladders and scaffolds to stay safe while painting.
A professional painting company will carry out a home interior inspection
Another great benefit of hiring painting services is that a painting contractor will spot decays or rot. Just like any other home, yours can have small weaknesses that may impact its integrity in the long run.
Luckily, your expert will identify the issues and suggest proper solutions before the painting starts. Typically, there might be rot or mould growth caused by water vapours. With decent paintwork, you'll shield the structure of your building against such problems. Moreover, your painting contractor will recommend a dependable craftsman to fix any issues that are out of his expertise.
A professional painting contractor is familiar with the colours and colour trends
When it comes to choosing a colour for your interior walls, an expert will undoubtedly be of great help. Indeed, a professional painting company will give you an unfair advantage that'll give your new home a unique look.
A pro will suggest the right selection of colour schemes to make your home look rustic, or modern. Moreover, working with a licensed painting contractor means you're paying for high-quality paints.
There's always proper preparation
While they may not be many repairs to do in the interior, homeowners must know that there's always some preparation. Of course, successful projects require perfect preparation. That's why hiring a painting contractor will ensure the results last for a long period of time and look spectacular when the job is complete.
The home interior painting will be complete within the deadline
Since you're hiring a painting company, all terms and conditions will be on paper. Therefore, the painting team will have to wrap up the project within a set time frame. As a result, you'll have much more time for things like decoration and interior design. On the other hand, DIY painting can take you weeks or even months to finish.
Just make sure you set an exact deadline for the completion of the project. Of course, there may be some delays if there are significant repairs in the way. Moreover, there may be another ongoing project. Still, most professional painters will complete the task within a timeline, so you can return to everyday life.
The result is much likely to satisfy you
Just like any other job, there should be proper quality control to ensure the new paint lasts longer. In this respect, a painting contractor will implement various containment strategies to avoid chippings, flakes and debris. After all, the goal is to pull off a skilful paint job that will last for years. Hiring a painting contractor will guarantee you'll get a flawless result.
Hiring a painting contractor will reduce your hassles
Last but not least, hiring a painting company will relieve you of tons of problems. A professional team of contractors will have proper planning and preparation. Moreover, you'll get insurance and a quality guarantee. If things go unexpectedly wrong, the painting contractor will make it right.
On a side note, doing the home interior painting yourself may still require you to hire a contractor. After all, there's a high chance that you'll make some mistakes here and there. In such cases, it's best to be on the safe side. Hiring a painting contractor will save you all the headaches that you may encounter.
Preparation Before Engaging in Painting Services
Of course, every home interior painting requires proper preparation. Sometimes, the painting company may do some of it. Still, remember that you're paying them to paint, not move stuff. After all, time is money, and you should prepare the worksite. Consequently, you can get the best bang for the buck.
Move your furniture
Perhaps, moving your furniture out of the way is the first task that you must complete. In most cases, paint professionals cover everything up with plastic sheets. Still, it's best if there are no obstructions in the painters' way. After all, home interior painting is an intricate job. Your painting contractor won't like to stumble around on your furniture, especially with a full paint bucket in hand.
If possible, move your sofas and armchairs out of the room. If you don't have any available space, you can move them to the centre of the room. Also, don't forget to remove any decoration from your walls.
Clean the walls
Another essential step to consider is cleaning the walls. Sometimes, homeowners think there's no need to do this step since the walls are getting a new coat of paint. However, fresh paint will bring out any physical differences in a wall. Therefore, you must get rid of any dust or dirt that has stuck in your wall.
Fortunately, you won't need fancy solvents to clean your walls. Instead, you can mix a solution of water and a mild detergent. Consequently, you can apply it to the wall with a sponge and carefully remove any stains and dust. Just be careful not to soak your walls.
Remove outlet covers
Most of the time, people forget about this factor. However, no one likes getting their outlet covers painted. Luckily, you can easily avoid the problem by removing your outlets and switching plates.
Dedicate a "staging area"
Since you're having a "paint-over", you'll need a dedicated "staging area". In other words, your painting contractor will need a place for paint preparation and storage. This tip is especially crucial if you want to avoid clutter.
Keep your pets away
Last but not least, you should make sure you keep your pets away while having your home painted. Sometimes, hiring a painting contractor may not be enough to achieve a satisfactory result.
In most cases, leaving your pet come and go as they please may compromise the entire painting process. After all, your little critter won't realise the importance of not rubbing up against the fresh coat of paint. For this reason, it's best to leave your pet to someone else for a few days.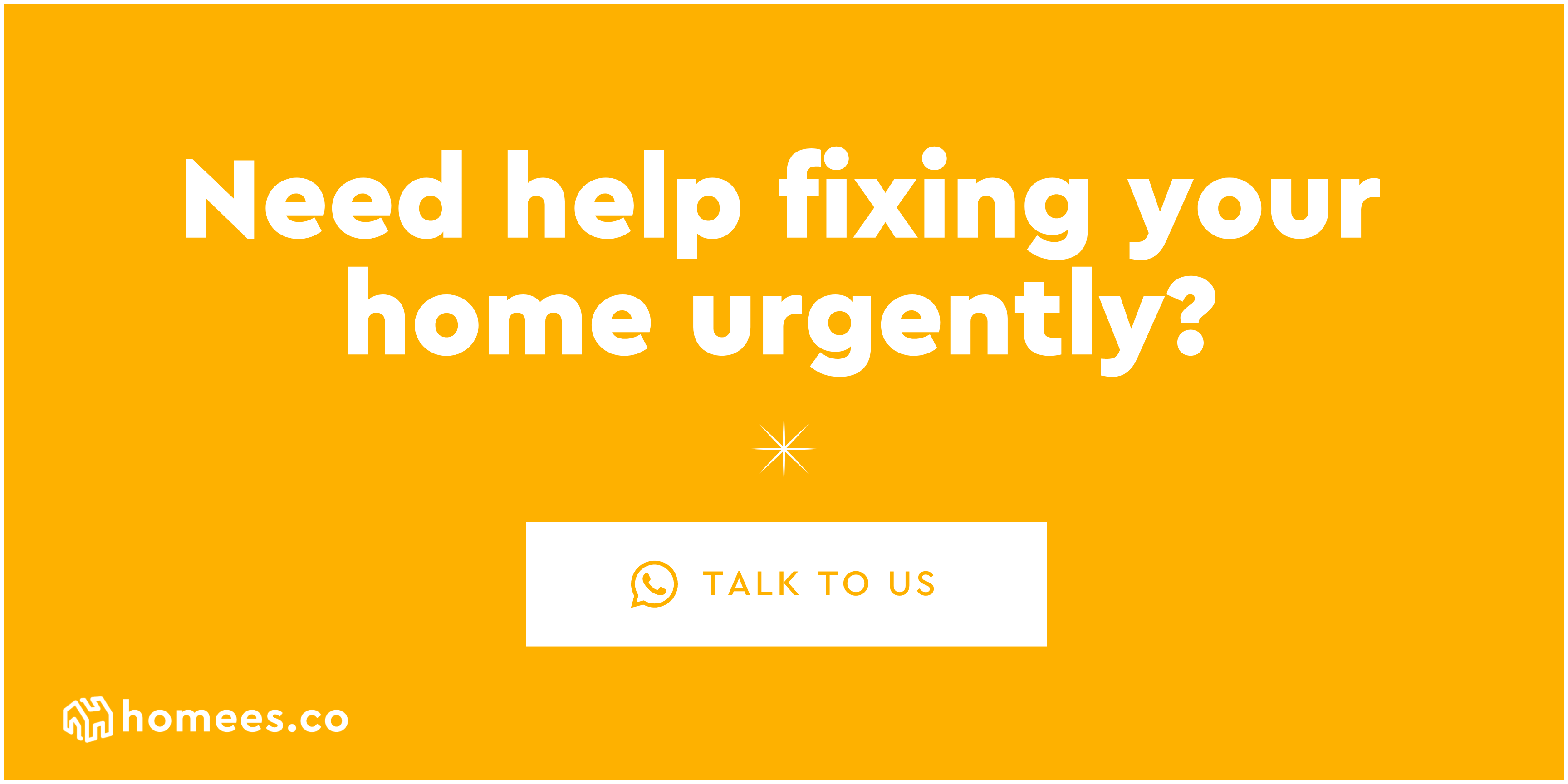 How to Find a Reputable Painting Company
Generally, a proper paint job requires hiring a painting contractor that has professional skills and experience. Usually, there are three main ways to find a reputable painting company. Sometimes, asking your friends and family may not be enough. Therefore, it's a good idea to have a few alternatives in your mind.
Get referrals
As expected, the first and most common way of finding a professional painting company is by word of mouth. If your colleague or relative recommends a painting contractor, you'll likely buy it.
In this regard, you can start your search by asking your friends and family. They may have used painting services before and may give you a suggestion. Typically, the more people you ask, the better your chances of finding a decent painting company.
Go online
Also, don't forget to go online. You can find an endless number of painting services by simply typing in a few keywords. Best of all, you'll find all the information you need quickly and in bulk. Unfortunately, you won't know much about these companies.
Visit review websites
Luckily, there's a solution to not knowing anything about your local painting company. There are plenty of websites like Homees. We specialise in reviewing companies offering various jobs, including painting services.
Arguably, the best thing about these sites is that customers can rate each contractor and add commentary. That way, you'll get valuable feedback about the quality of work that a painting company has to offer.
How to Choose the Right Painting Contractor?
Nowadays, choosing a painting contractor is easier than ever. You can quickly go online and find a dozen painting companies offering their painting services. However, not every painting contractor will meet your demands. Therefore, you should follow a few considerations to help you choose the right painting contractor.
The painting contractor should be punctual
When choosing a painting contractor, you'd want to make sure the expert holds up to the deadline strictly. In other words, the right painting contractor always arrives on time and doesn't take extended lunch breaks. Ultimately, he'll make sure he completes the job as fast as possible without causing further inconvenience.
Ask for a walk-through
Usually, any house painter will evaluate the cost, amount of material needed, and time frame for completion. The difference between the good and bad painting contractor is that the professional will do a complete walk-through. Moreover, such an expert always asks questions while taking notes and pictures.
He'll assist in the choice of colours, finishes, and general concept
Arguably, every professional house painter's goal is to make the client happy. In this regard, your painting contractor will do their best to help you make the right choice. Perhaps, you're wondering which interior painting scheme to choose. Any professional painting contractor should give a good recommendation regarding paint brands, colour schemes, finishes and many more.
The right professional will always provide insurances and licenses
Before you hire a painting company, you should ask for proper insurance and licensing. That way, you'll ensure the painting contractor can back up their work. Moreover, you'll make sure the company holds liability in case of an accident.
He'll give you an estimate
Of course, it's silly to hire an expert without asking for a proper estimate. If you see a number scribbled onto a napkin, just move on to another specialist. A professional painter will always provide a thorough breakdown of the costs and schedule. That way, you'll have peace of mind as every aspect of the project will be completely transparent.
Cleaning after the job is complete
As you can imagine, the aftermath of every paint job is as messy as it can get. Therefore, it's always better to leave the job to the painter. Luckily, the right professional will know how to keep it as clean as possible. In case of mistakes, your house painter will clean up at his own expense and time.
Final touch-ups are crucial
Indeed, properly painting the interior walls is crucial. But leaving spots and overpainted areas is probably the most annoying thing of all. Besides, sometimes an entire wall may need repainting. Therefore, you should make sure your painting contractor leaves time for final touch-ups in his schedule.
You can always ask him questions
Finally, the right painting contractor will always let you ask him questions. Such professionals know very well that hiring a painting contractor is an expensive investment. That's why they're ready to eliminate any hesitations that may occur. Ultimately, they'll be happy to help you in every aspect of the project – from insurance to expertise or paint colour.
What Colour is Best for Your HDB Interior?
Generally, every homeowner would want their home to appear larger. At the same time, they want to induce a much-needed warm and cosy feeling. As expected, these goals are hard to achieve in restricted spaces like HDB and condo flats. Luckily, a play on interior colours can go a long way. Here are some colour recommendations to make your HDB interior bright and inviting.
Wooden Brown
Brownish hues are an essential part of every Scandinavian style. In the past decade, this interior design has been a predominant choice in Singapore homes. In this regard, wooden brown will add to the natural feel of your Nordic interior. Adorn your wooden furniture with an interior colour combination that will accentuate the feel without popping out too much. Just make sure you mix match light with dark shades to create a contrast.
Neutral white
Another classic interior colour combination is neutral white. It's a common choice for small HDB interiors simply because of its visual properties. Indeed, there's no better way to visually increase your space. So, forget the dull classic white, and go for a different shade of colour.
Beige
Of course, there are endless variations of neutral, and next in line after white is beige. The creamy colour shade will transform any HDB interior into a warm and inviting place. Moreover, this colour offers the flexibility to go for various styles such as vintage, modern, or eclectic interior design.
Tips and Tricks for Choosing Interior Paint Colours
When it's time for a home interior painting, every homeowner wants the best. In this regard, lots of people try to find the best interior paint colours. Of course, the quickest way to choose is to start with the colours you love.
In turn, you won't have to follow the traditional interior colour schemes. As a result, you can easily make a custom interior colour combination and build your decoration around it. With the help of a professional paint contractor, you'll soon sit pretty in your freshly-painted HDB or condo flat.
Find Interior Paint Colours as Inspiration
With the power of new technologies, you have the ultimate source of inspiration. There's an endless number of interior paint colours online for you to explore. Besides, there are plenty of magazines, catalogues, and paint company sites that will help you in your quest.
Typically, you'd want to visit social media sites such as Pinterest and Instagram for fresh interior paint colour ideas. Perhaps, Pinterest is an excellent source of inspiration. Best of all, you can store all of them in one spot.
Come up With Interior Colour Schemes with the Colour Wheel
On the other hand, there are some necessary steps to choosing interior paint colours. Of course, you don't have to study colour theory to pick the right interior colour combination. You can quickly generate various interior colour schemes using a colour wheel.
In turn, this inexpensive tool will show you how colours relate to each other.
Play Around with Interior Paint Colours
Even if you choose neutral interior paint colours, that doesn't mean they have to be laid-back. In other words, you can revamp your home interior painting project while preserving its relaxed feel.
Use Print Fabric
Another easy way to pick interior paint colours is to use print fabric. Your throw pillows, bedding, and even table linens will give you some smart interior paint colour ideas.
Usually, you'd want to use bold colours in print for an accent wall. On the other hand, you should choose the colour in the small details for larger spaces. If you're having trouble deciding which tone to use, you can take a fabric swatch to the paint store or paint company.
Take Interior Paint Colour Ideas from Nature
If you're looking for timeless interior colour schemes, you can take inspiration from nature. Bringing the outdoors inside has always been a popular way of coming up with interior colours. Indeed, you can choose from foliage green to laid-back beach blue tones.
Whatever your choice, your home interior painting project will look restful and relaxing. Just be sure to sample your picks at all times of the day for a realistic view of your options.
Create an Interior Colour Combination Using Your Artwork
If you hire an interior designer, he'll quickly find attractive interior colour schemes in your artwork. Indeed, the secret to the perfect interior colour combination for your home may be hanging on your walls.
Since interior designers are masters of colour and light, they can easily pick up some ideas from your favourite artwork. What's more, they will use complementary interior colours from the same piece of art to create an interior colour combination.
Consider Historical Colours
Sometimes, timeless has a more literal meaning. In this regard, you can ask your paint company or painting contractor to suggest historic paint colours. Several leaders in the paint industry have such collections.
Ultimately, you can use them as inspiration and tailor them to your style. For example, Benjamin Moore has a few classics that would fit perfectly with Mid-Century modern or other traditional techniques.
Try Lighter or Darker shades
In other cases, you may have to play with the lighter and darker shades to find the right colour. If you aren't confident about your choice of paint colour, try a lighter or darker shade.
Usually, interior paint colours appear on paint strips in gradual shades. Still, you can ask your painting contractor to customize it. Your local paint store or paint company can create a custom tone by adding percentages of light or dark shades.
Use Undertones to Find the Perfect Interior Colour Schemes
Another creative way of picking interior paint colours is by choosing undertones. In essence, undertones are the colours lurking beneath your colour of choice. Perhaps, the only way to test how such a tone will appear in your home is by using a sample.
Generally, the undertones from other surfaces in the room may change the way your wall paint appears due to reflection. In this regard, you must use a sample first.
Do your Homework Before Buying
Before you call your painting contractor, you should make sure you gather enough inspiration. Typically, anything works – catalogues, magazines, or fabric swatches. That way you'll filter out your options. Once you narrow down your choices, get some samples to try at home.
Check Out Some Samples Before Choosing
As already mentioned, taking samples is an essential part when picking interior paint colours. Therefore, you should always sample any interior colour combination you're considering. After all, you'll pay for lots of litres of paint, so you should get the right colour. In this regard, you should also make a proper estimate of how much paint you'll need to minimize the waste.
Flow your Interior Colour Combination Throughout Your Home
When decorating smaller spaces, it's crucial to flow your interior colour combination throughout the rooms. That way, you'll make your area feel much more extensive. Besides, you'll create a soothing vibe.
Arguably, the best way to use flowing interior paint colour schemes is to use neutral tones. Pick a neutral paint colour as your signature hue, then add some accents in each room. Keep the flooring similar and consider moulding to match everything together.
Ask your Painting Contractor for Advice
You can ask your painting contractor for advice. As professional painting companies have extensive experience in the field, they will generally point you in the right direction. Moreover, a seasoned painting contractor will give you some bright ideas or even a custom interior paint colour combination for your home.
Before you meet with your painting contractor, make sure you gather your ideas and inspiration. Doing so will give you a good starting point. Don't be afraid to ask your painting contractor or interior designer to visit your home. That way, he'll be able to evaluate the options regarding your lighting and specific room features.
Questions to Ask Top Painting Contractors:
How many projects like mine have you completed?
How many years of experience do you have? Some painters may specialise in homes, large or small, corporate offices to big construction projects.
What sort of painting projects do you specialise in? Some painters may specialise in home projects, while others in interior or exterior painting.
How do you charge, and what does that include? Be sure to check with the painter beforehand on what items he charges for, and get it written down in black and white.
What types of paint do you provide? Some painters offer a wide array of colours that serve different functions, such as Nippon anti-mould coats or odourless paint.
Can you give me a written estimate? It is essential to write down the job scope and provide a written estimate before starting the work. Ask for any possible additional charges in case the painter may quote you for extra charges.
Do you provide a warranty for your services? Reliable painting companies usually provide a warranty (range from months to 1 year depending on the company) to back their quality of work. Should there be any blemishes or wear and tear, they will usually redo the paint for you, and may do it for free or for a small fee.
When can this job get done?
Are there any important considerations or concerns you foresee with this project?
Where to Buy Paint In Singapore? In Singapore, there are many different brands of paint available. Most painters carry the following brands: Nippon paint and Dulux.
Hire and Review Reliable Painters in Singapore
Homees provides a list of the best painting services in Singapore. View the painter's gallery and portfolio, compare prices of similar projects in your proximity. You can then read the reviews from previous customers to understand the background of prospective professionals, and how they rate their work, and message them directly to ask any specific questions.
We're here to improve your home
Speak to hundreds of reliable pros, view their gallery, inspirations, and know the best prices with our resources.
Have full control over your home improvement projects with Homees.