What Does "MUJI" Design Really Mean?
Founded in Japan in 1980, MUJI is a well-known lifestyle that provides a variety of household products, apparel and food. The name MUJI is derived from 'Mujirushi Ryohin', which can be translated to mean "no-brand quality goods". Their signature look of simplicity and elegance is evident in their product presentation.
Instead of aiming to wow its customers with vivid, eye-catching products, MUJI aims to bring satisfaction to its customers by providing stylish yet functional everyday wares.
MUJI's products tend to come in subdued, muted colours that evoke a sense of calmness. The wide appeal of MUJI's products has led to the birth of an interior design revolution that centres around this minimalist aesthetic – MUJI.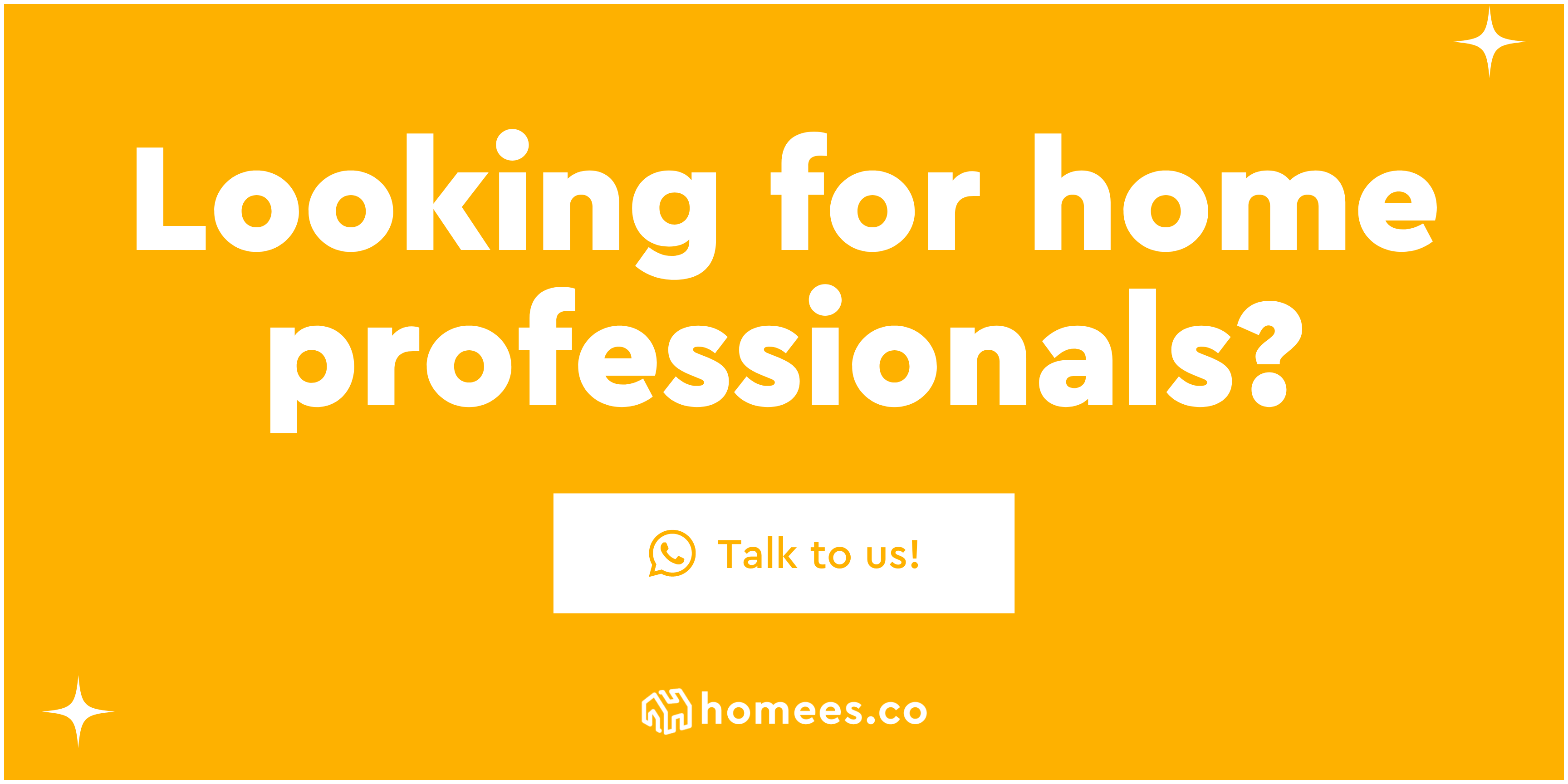 ---
What Is MUJI Style?
MUJI's simple aesthetic and 'brandless' design style have allowed its wide variety of products to fit into many different homes and their designs. However, it is by no means a run-of-the-mill décor style that's easily forgotten. Rather, it's quite the reverse.
Despite an absence of distinct branding on its products, it has garnered quite a reputation of its own. One look and you would be able to recognise an item from MUJI.
The palette of this universal style revolves around the colours of brown, black, white and occasionally, their signature red. This toned-down colour palette has resulted in a unique aesthetic that is not overwhelming yet easily identifiable. Planning your own design is tough, which is why you should look for Beautiful Homes as they are one of the recommended interior designer in Singapore.
---
How To Achieve a MUJI Design
For MUJI's long-time fans and curious homeowners who want a MUJI-inspired style for their home, here are some tips on how to achieve that aesthetic – without resorting to a buying frenzy of their entire product catalogue.
1. Pick Japanese-style Furnishings
Being a Japanese brand, MUJI assumes inherent Japanese elements in its design. The core tenet of Japanese culture and design is steeped in ancient traditions, paying homage to quality craftsmanship and natural materials. Think tatami mats, shoji screens, futon bedding and a generous accompaniment of greenery. These facets of design contribute to the overall 'zen' feeling of your home.
Fancy the thematic appeal of MUJI but want to experiment with a fusion of non-Japanese interior styles? Try incorporating wooden furnishings for a warm, coherent design that maintains a homely comfort.
If you're interested in such eclectic blends of interior styles, check out this MUJI-Scandinavian apartment at Sembawang. Designed by Weiken.com Interior, this 4-room condo's interior is influenced by different design styles. The essence of the MUJI theme lies in earthy elements, evident in the vinyl wood flooring and abundance of potted plants.
Using slender, interspersed wooden panels as a partition is an effective way of dividing the living space and adding to the MUJI aesthetic of the home. This design brings to mind a traditional Japanese onsen, allowing natural light to stream in while retaining some privacy.
Consistent with the MUJI style in the rest of the home, the master bedroom adopts a similar colour and texture. Its humble personality is defined by the same wood and marble surfaces, along with the pure white sheets that evoke a natural sense of comfort.
2. Saving Space & Maximising Storage in Style
For those who would like to save space in their living room and avoid making common living room design mistakes, choosing a less bulky seating arrangement would do the trick. MUJI's product catalogue offers beanbags – which take up less space than a traditional sofa. Whether from MUJI or not, these versatile plushies are a cool, convenient and comfortable addition to your home's interior. Investing in a high-quality, sumptuous bean bag can elevate the snug feeling of your home without appearing overly bulky or dowdy.
If there is one thing that MUJI is universally famous for, it's their honest-to-goodness storage units that trump in both the aesthetic and functionality department.
MUJI design is all about achieving a clean and clutter-free space, so having smart storage options in the home opens up the space significantly. From built-in shelves to raised seating platforms, its undeniable appeal of copious storage has won the hearts of many homeowners.
For storage-aplenty homes, this particular 5-room BTO unit in Tampines by The Interior Lab (TIL) Pte Ltd is one of our personal favourites. Furnished with storage space in every possible nook and cranny, this MUJI-inspired abode boasts impeccable organisation. Full-height cabinets dominate the well-lit and spacious home.
Not forgetting the kitchen, this space prides itself on strategic storage units. If you have a relatively small cooker hood, why not incorporate handy build-in storage above it? This is a great idea to stow away less frequently used spares that you can't find space for elsewhere.
Another innovative corner in the kitchen is the pull-out board that serves as an excellent space for cutting up ingredients and cooking preparations. The best part is that it can be easily put away when not in use. Consider carving out a space for such sliding or foldable attachments in the kitchen that transforms unused space.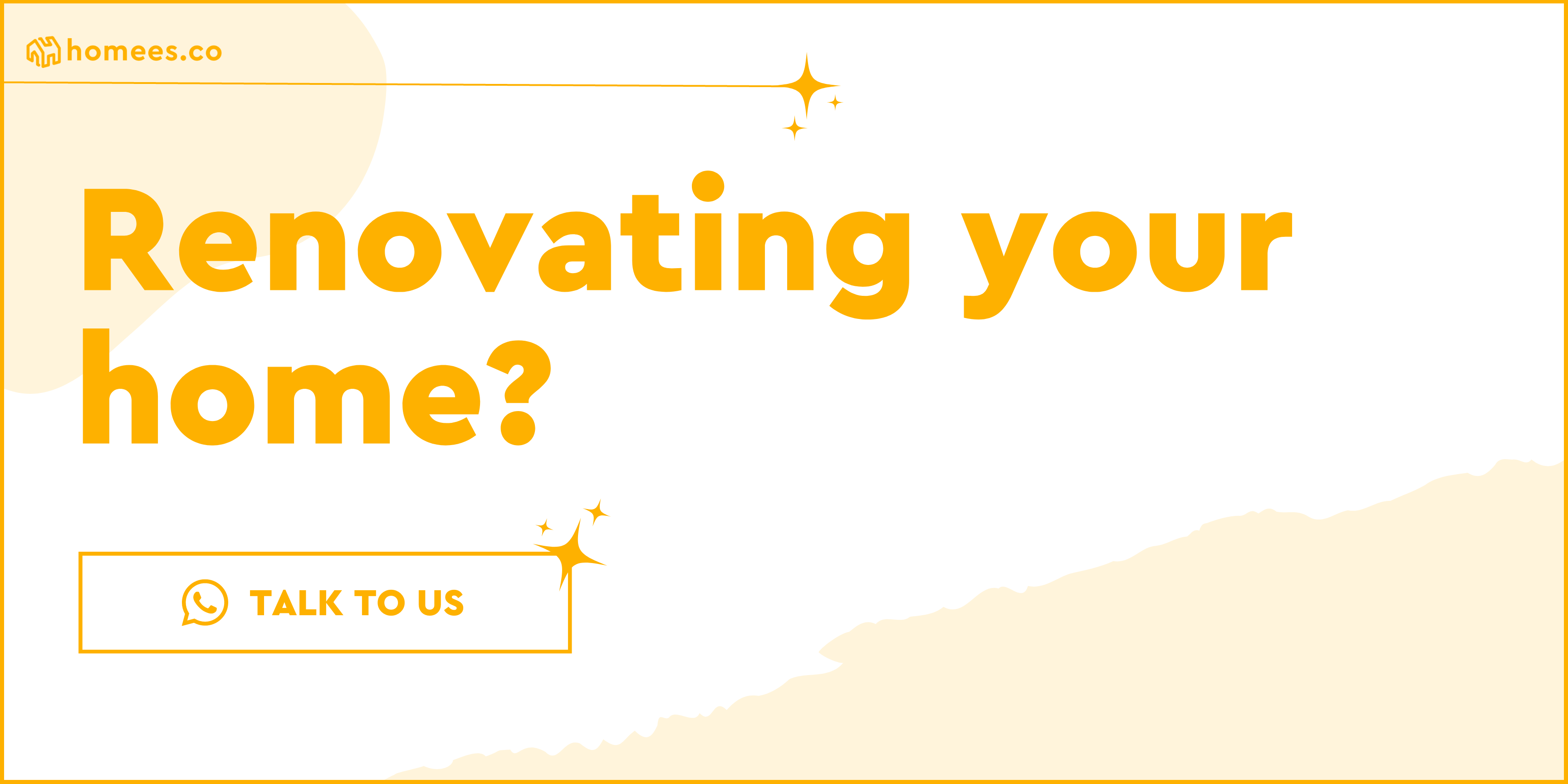 ---
If you're interested to read further on how to maximise storage spaces, check out this article for more examples of optimised storage spaces at home.
3. Seek The Right Colours
One defining attribute of MUJI design is its colour palette. Composed of earthly neutrals like white, khaki, cream, brown and grey, these colours unite to form a pleasing visual balance. The soft glow of these warm hues brightens any space, preventing it from appearing dull and washed out.
To dissolve potential monotony caused by a muted colour scheme, natural elements like wood, rattan and marble can add a renewed sense of depth to the interior design. In the dictionary of MUJI design, you will almost never find these words – flashy colours. Aligning with the concept of minimalism, the ideal MUJI interior bears subtle, calming shades without excessive add-ons.
For this MUJI home with a touch of minimalism, simplicity forms the central theme. Designed by Erstudio Pte ltd, this clean and restrained 2-bedroom condo at Bartley infuses white with woodgrain, rounding out the mellow nature of the interior.
Lighting plays a pivotal part in interior design because it can dramatically change the perception of your room. Using LED strip lights in the living room is common, but what about installing them in your bedroom? The homeowners made a clever choice to illuminate their cabinetry for a cosy aura, something different from the usual ceiling fixtures.
Nifty home design ideas for the washroom might be harder to come by than the other more glamorous rooms of the house, but this one felt straight out from a deluxe hotel.  A well-chosen dark wood theme for the washroom potentially adds depth and density to the space, remaining posh even with time.
---
Beautiful Homes that Capture the Essence of MUJI Design
1. Modern MUJI Luxury @ Bishan
Elements of nature are imbued into the living room of the house, contributing to the overall MUJI theme. One way to maintain the clean and minimal appearance of the home is to go for recessed lighting. These take up less space than pendant lamps that hang from the ceiling.
Be it odd-shaped layouts or awkward curves, there is hidden potential for the spectacular design of such 'imperfections'. Hall Interiors brought to life this unique curved bay window, which is also used as a functional space to keep bathroom essentials within reach.
One workaround tip for quirky architectural builds is to give these parts of the house a clear, defined purpose. Here, storage cabinets were built around the odd-shaped, angular wall, leaving the surface free for a display corner or wall art display.
As for the master bedroom, space is maximised by customising a dresser-cum-bedside-table. The uninterrupted lines of the white and wood elements cleanly divide the space. Platform beds with storage space beneath help to keep clutter out of sight, a crowd favourite among fans of minimalist designs.
Relevant article: Bedroom Cost Guide in Singapore
2. MUJI-Scandi Fusion Interior @ Punggol Central
This clean and simple residential project by Design Story sports both MUJI and Scandinavian design attributes. The lush curtain drapes pair with the earthy hues of the home's colour scheme, contrasted by the quirky printed throw pillows.
In order to maintain a spotless and clutter-free living space, wall niches were carved out, especially for a mini display wall. Also, the wooden cabinetry and surfaces are kept sleek and simple. A no-frills bar counter extension was customised for the homeowners to create extra room for hosting guests.
Relevant article: Interior Design Cost Guide In Singapore
3. Cheery Woodwork Patterns @ Tampines
This HDB project combines carefree elements of the woodwork with clean white surfaces to achieve a comforting MUJI aesthetic. From the neatly tiled wooden floors to the maple oak ceiling fan, different textures of wood are layered upon each other, breathing life into the living space. A complementing grey couch adds another colour to the mix without disrupting the harmony of design elements in the MUJI interior.
As opposed to high ceilings and wide spaces, MUJI living spaces take a leaf out of Japanese interior design, focusing on low-bearing furniture. Sitting on the floor for meals and rest is an integral part of the Japanese lifestyle, as it promotes good posture. By erecting an elevated platform for the reading corner, the homeowners now have a stylish and functional space for everyday relaxation.
Clad in the same white cabinetry and wood surfaces, the unpretentious design of the kitchen is enviable. The structural beauty of naked shaker kitchen cabinets stays true to the roots of MUJI design. Without knobs or handles of any sort, there is virtue in simplicity.
---
4. Clean Cuts and Smooth Lines @ Telok Blangah
This 4-room BTO masterpiece features a thoughtful MUJI  interior that retains a timeless appeal. Unique feature walls, like this wooden world map, act as a bid for connection, invoking curiosity among guests. The MUJI design glorifies brightly lit spaces, coupled with a good number of artificial light fixtures for a friendly ambience.
Multi-functional furniture doesn't have to be complex or intricate in its design and function. The living room encompasses many such multi-purpose pieces, such as the angular side table propped up by the bay window seats. The low coffee table features a small extended insert perfect for books and magazines.
In today's era of interior design, homeowners embrace the concept of open-plan spaces. MUJI interior is no stranger to this, as seen from this beautifully partitioned bedroom and study area adorned with gorgeous sage accents. By hacking off a half wall, the transition between work and rest is seamless. The pleasant contrast between the dark wood furnishings and beige-coloured floors makes this part of the home extra cosy.
---
5. Artsy Archways @ Pheng Geck Avenue
Every home has its own highly prized design feature. In this project, it's definitely the half-circle archways of the study/work area.
If you're looking to spice up the default architecture of your home, why not exercise some creativity by doing without doors and windows completely? Instead, fabricating a unique structural element like an arched doorway can add style to the room.
Instead of infixing a window, the owners of this space converted the freed up space of the window arch into a fancy display corner. To establish a coherent and symmetrical design, the same window arch was replicated for the kitchen.
Drawing inspiration from the Japanese's use of low-height furniture, this bedroom utilises close-to-the-ground fixtures like cupboards and bed frames. This instantly makes the interior authentic, making these elements of Japanese design easily recreated in your own home.
6. The Ultimate MUJI Home @ Yung Kuang Court
We've seen many MUJI-inspired interiors, but nothing quite like this one. This apartment is the quintessence of MUJI living. Showcasing facets of inspired design in every corner of the home, the central theme is clear. With white and wood dominating the visual palette of the space, this would've been a classic showroom.
To bring in the experience of sitting on tatami mat floors, the homeowners set up a comfortable floor seating area. Furnished in a delightful wood texture, the zaisu (Japanese floor chair) and chabudai (short-legged table) blend in smoothly with the rest of the room.
Modelled after a friendly Japanese izakaya, this detail-oriented dining space is where traditional meets modern. With the shoji screen-like doors and modest Noren curtains, this home exudes a well-loved charm and personality.
---
6. Japandi Makeover @ Bukit Batok West Ave 6
Striking a balance between warm and cool tones in the home can be a challenging feat. MUJI style tends to feature warm colours, while the Scandinavian colour palette gravitates towards cool neutrals. This East-meets-West HDB residence brings together the best of both worlds, in terms of colour and texture.
On the Japanese side of things, a feature wall backdrop inspired by lattice-style shoji screens was fabricated for the living room. In addition, using a shoji divider to segment the space is a smart cost-saving option, compared to erecting walls.
To add oomph to the washroom, consider using an eye-catching tile backsplash for the sink and shower area. These porcelain patterned tiles make the area less dull and give it a character of its own.
Relevant article: Interior Design Cost Guide In Singapore
Is MUJI a Minimalist?
MUJI is commonly associated with minimalism since they bear several similarities. MUJI's products revolve around quality household goods that are simple, functional, and stylish. This focus on practicality and simplicity overlaps with the core concepts of minimalism.
However, while MUJI's products are indeed minimal, there lies more to MUJI's designs than minimalism. MUJI's art director, Japanese designer Kenya Hara, expressed that unlike the trend of minimalism, MUJI focuses on always evolving its design. MUJI is all about being willing to settle for 'less', but with confidence and contentment. At the same time, it never forgets its original intent of improving everyday life for its customers.
Conclusion
For those who find delight in minimalist-inspired homes with Japanese influences, this style is a perfect fit. With the right choice of colours and furnishings, your dream home is definitely within reach.
If MUJI interiors are not your cup of tea, consider exploring Scandinavian interior design styles, which tap on similar concepts of utility and simplicity. Alternatively, you can browse minimalistic interior design galleries to source inspiration for your next renovation project.
A minimalist and functional design can enhance the overall aesthetic appeal of a home, which is an important aspect of home staging. By creating a clean, clutter-free, and visually appealing space, potential buyers or renters are more likely to be attracted to the property and envision themselves living in it.
We're here to improve your home
Speak to hundreds of reliable pros, view their gallery, inspirations, and know the best prices with our resources.
Have full control over your home improvement projects with Homees.