The Importance of Storage
Storage is an essential part of your home. No matter how minimalistic your lifestyle is, our possessions have to be stored somewhere. Insufficient or poorly utilised storage space will generate additional stress in our lives while good and well-optimised storage spaces ensure that your home remains a refreshing and clutter-free place.
Sure, it's easy to buy a new drawer or shelf to store your belongings when there's not enough space for your new items. But those storage spaces take up space too.
How do I maximize storage space?
For houses with limited space, purchasing a bigger wardrobe to store your new clothes may not be an entirely feasible choice. So what about storage spaces that are cleverly incorporated into your home?
Furniture like chairs needn't be 'just' seats. They can be seat modules with storage spaces under it. The raised platform that your bed lies on isn't just a decorative element. It can have storage cubbies incorporated within it.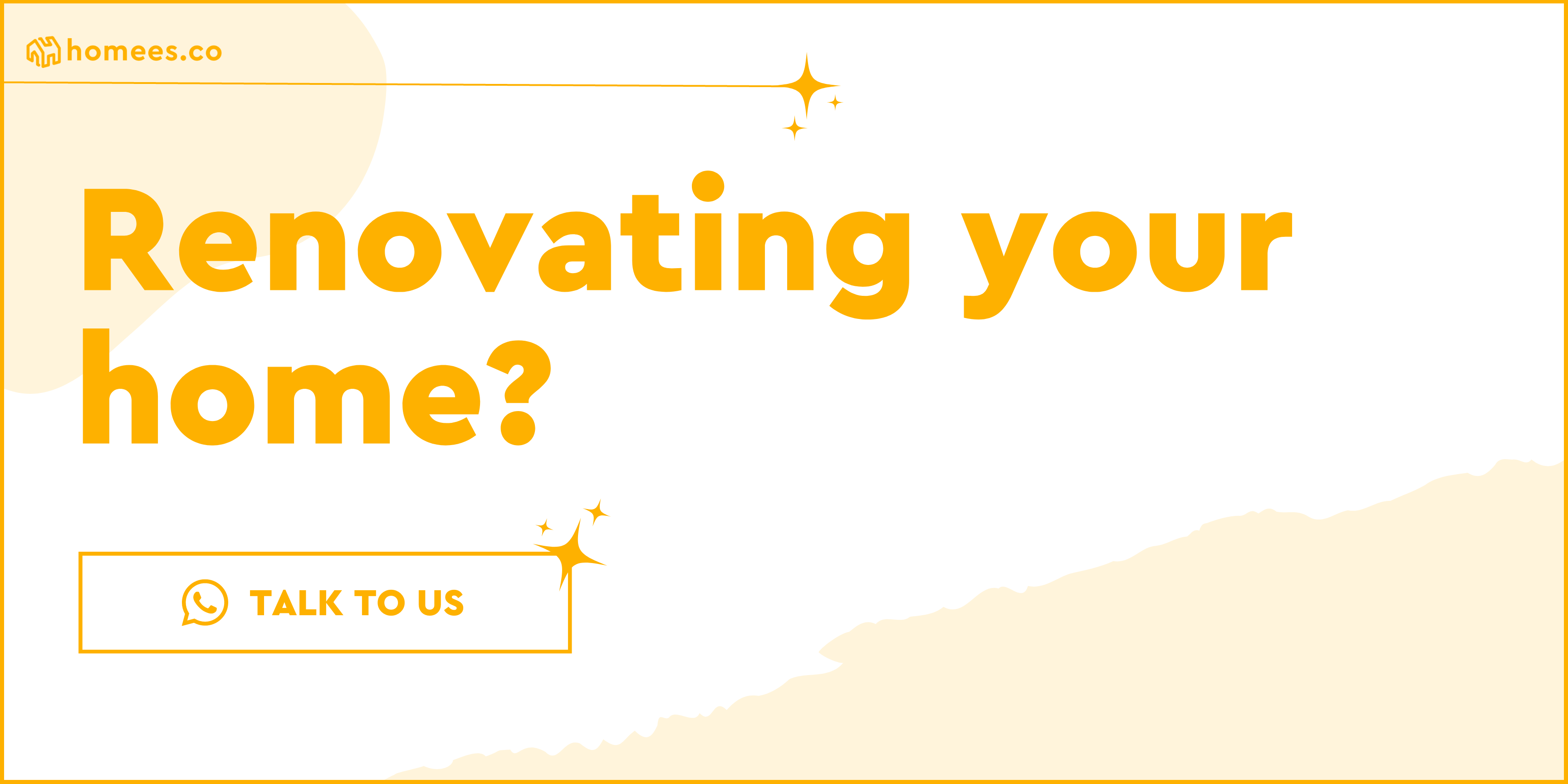 Find storage space companies in Singapore
---
How do I add storage to a small house?
Well-thought-out storage choices also mean making smart and practical decisions that reduce the clutter in your home.
For example, instead of a king-sized bed for guests that's always taking up space but remains rarely used save the sporadic occasion that a guest stays over, what about a pull-out bed? It can be kept hidden on normal days, and need only be pulled out when it needs to be used.
For houses that are smaller in size, such as 3-room HDB flats, storage is even more important. Due to the limited space, you will need to optimise every bit of space possible to incorporate well-thought-out storage designs that don't end up adding to the clutter instead.
Find interior design companies
---
Space-saving designs and furniture
New HDB BTO flats nowadays are much smaller compared to our parent's generation. When you have too many belongings or bought too much during year-end sales, your home will be cluttered, making its overall appearance look smaller than it initially was. Interior designers nowadays have come up with unlimited ideas to help maximize spaces in small HDB units so we can live in a comfortable, clean, and organized environment.
Kitchen
The kitchen is one of the places that can get messy easily. There may be one kitchen cabinet dedicated to your fancy cups and plates or a shelf strictly for your snacks. Either way, these items take up lots of space.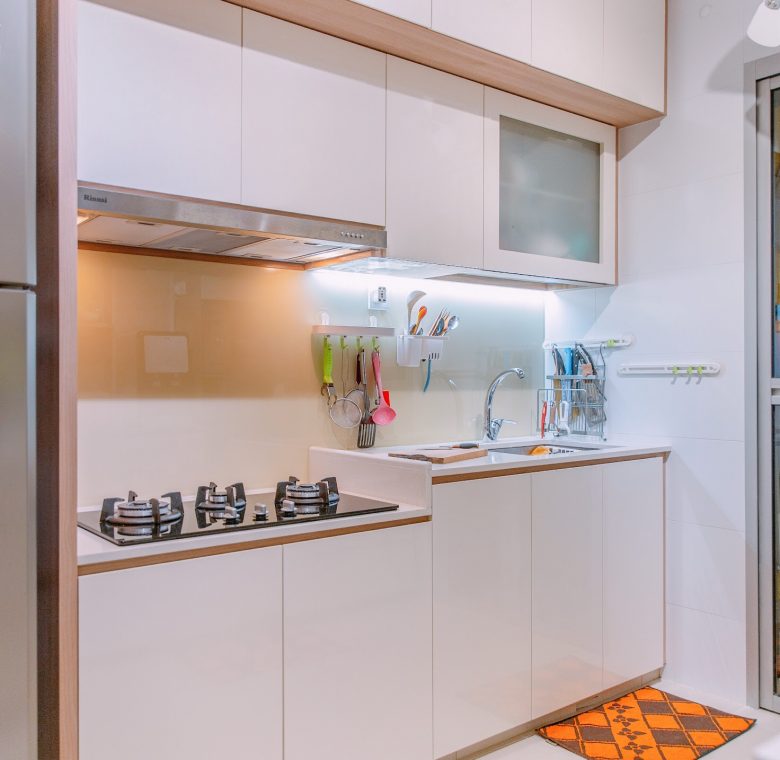 Shelving design by Met Interior
TIP #1 Shelves & Drawers
Don't let small spaces restrict you from buying all your favourite snacks! If you have a small kitchen like the above, go for overhead shelves! Instead of buying multiple shelves that'll probably take up all the floor space in your kitchen and make it look even smaller, overhead shelves allow you to store all your snacks without making your kitchen look tight and hard to access. Similarly, you can transform unusable spaces with pull-out drawers! There are bound to be small nooks and crannies or awkward spaces (such as the corners of counters) that don't serve any purpose. Install a pull-out drawer and voila! You have extra space in your kitchen!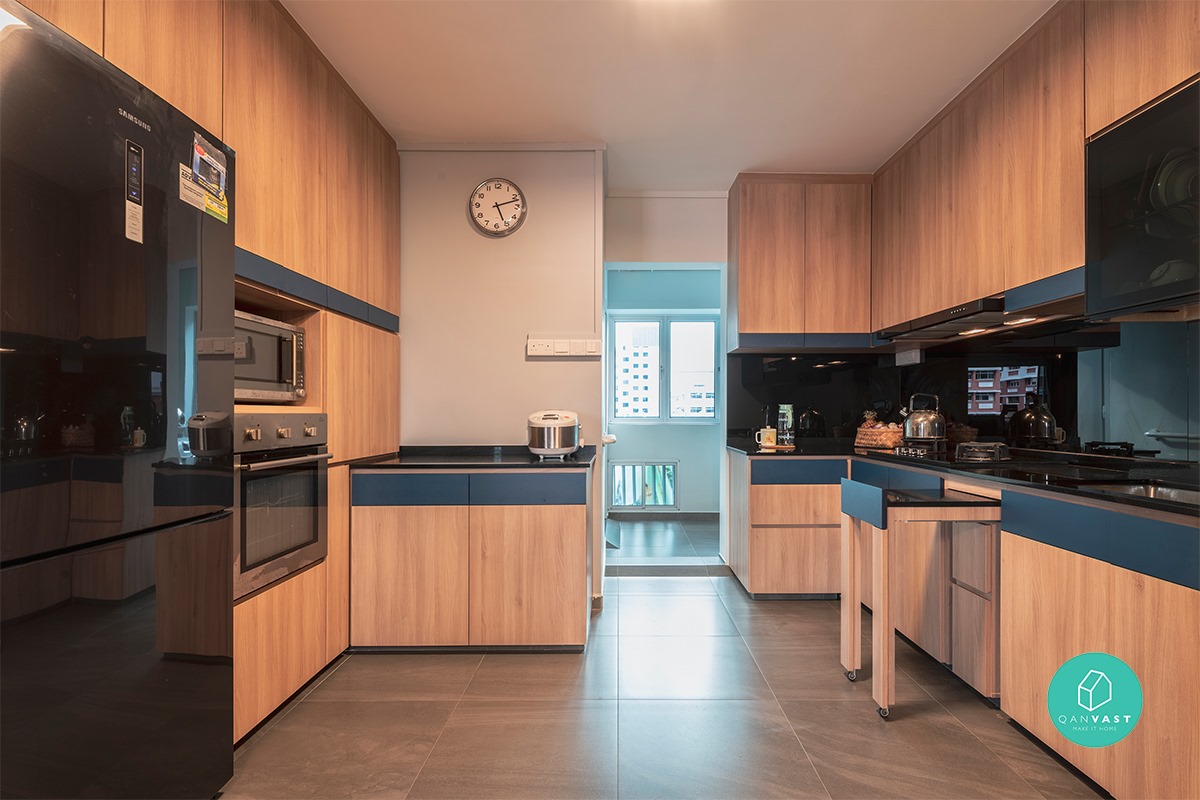 A pull-out counter designed by Ascenders Design Studio
TIP #2 Pull-out countertop
This kitchen is designed with lots of drawers to make sure there is ample storage. Since there isn't enough countertop space, a pull-out counter is installed for culinary purposes. Whenever you need extra space to place your ingredients, just pull the counter out! Once you're done, just slide it back. This unique feature gives extra countertop space without making the overall kitchen appearance look crammed.
Bedroom
A cluttered bedroom is prone to gather dust and make it difficult to have a good night's sleep. Studies have shown that people who have a messy room tend to take longer to fall asleep than those with a neat room. Hence, storage is vital if you have too many belongings stashed away in a corner of your room.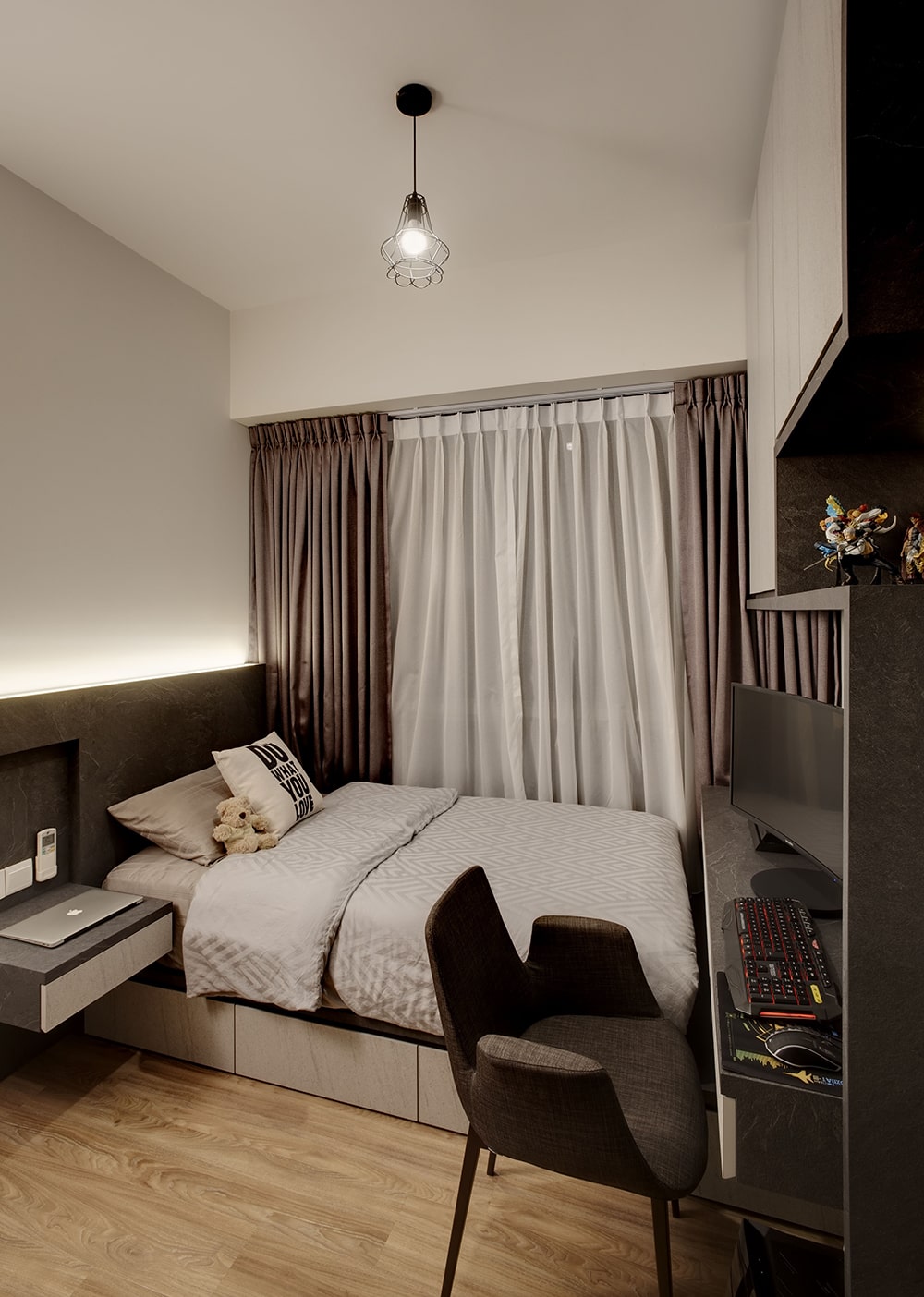 Bedroom designed by Space Factor
TIP #3 Bed Platforms
Gone are the days where bed frames come in many designs and colours. Bed platforms are now the 'in' thing! They are very stable as most of them are close to the ground. Their solid surface maintains better posture during sleep. Moreover, drawers can be installed so it provides extra storage to keep all your bulky possessions such as luggage and seasonal clothes.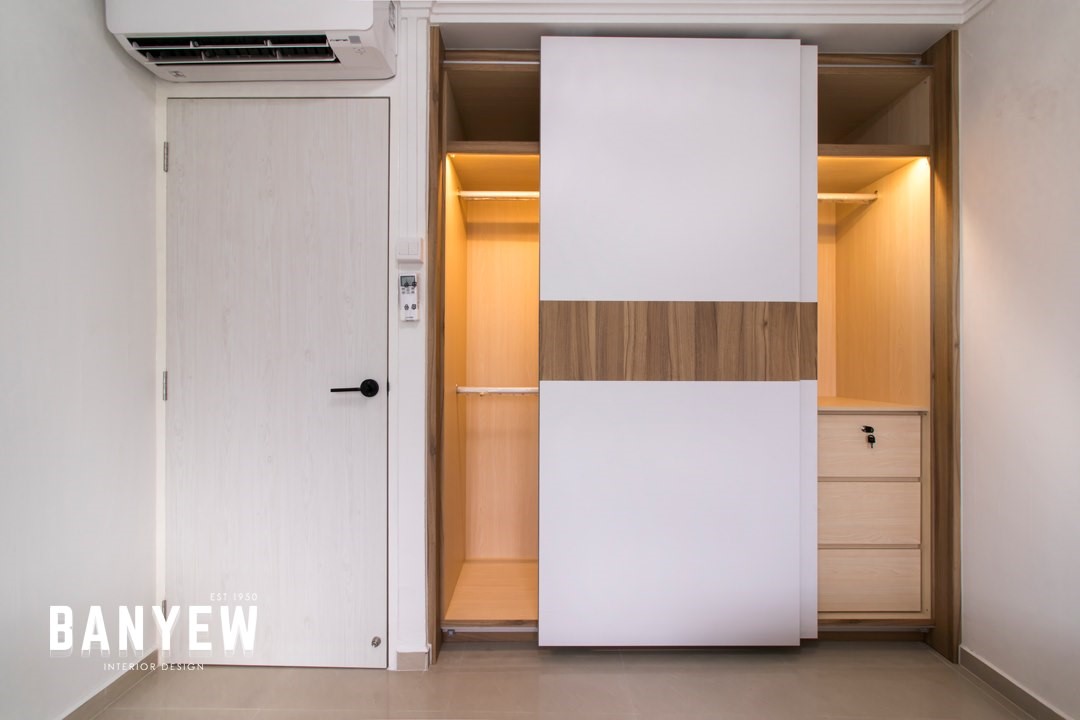 Sliding door wardrobe by Ban Yew Interior Design
TIP #4 Sliding Wardrobe Doors
Opt for sliding doors to avoid making the room look cramped. Instead of traditional bedroom doors that swing out and inevitably end up reducing the available space in the room, this helps to maintain a stylish aesthetic with a Japanese touch at the same time.
Living Room
The living room is a common area where most guests will spend their time in when visiting your house. Therefore, it is important that the area is organized!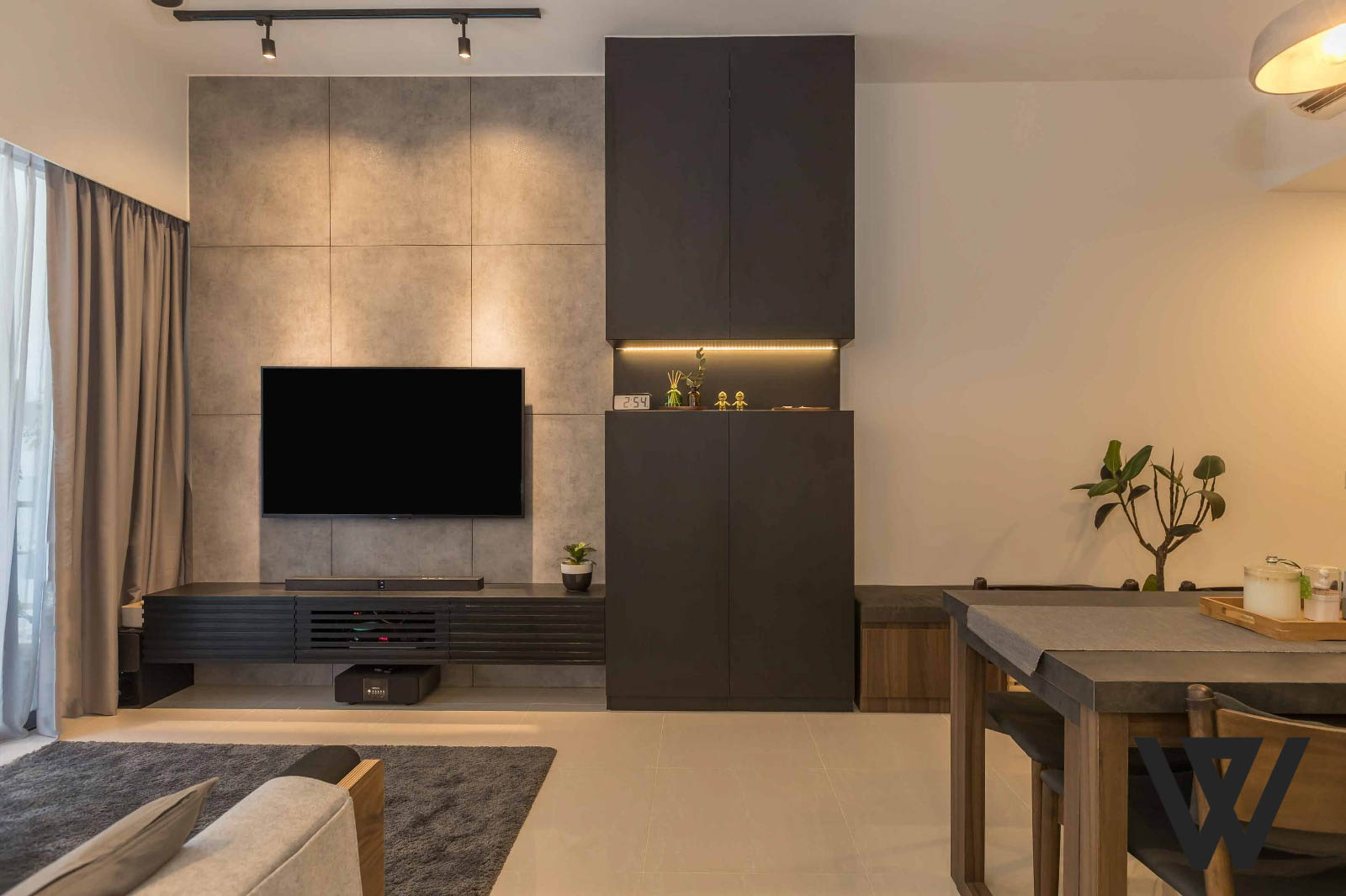 Living room designed by Swiss Interior
TIP #5 TV Feature Wall
One of the main features of a living room would be the television. Instead of traditional TV console tables, opt for a built-in TV feature wall. Its stylish, beautiful design will make the TV the focal point of the entire area. As the television will be mounted on the wall, this will make more room for the floor and hence, making the living room look spacious. Most TV feature walls are customized accordingly to the homeowner's preference. You can get built-in displays, a built-in cable arrangement channel, and wall-mounted cabinets to accompany your feature wall to make your area tidy and organized.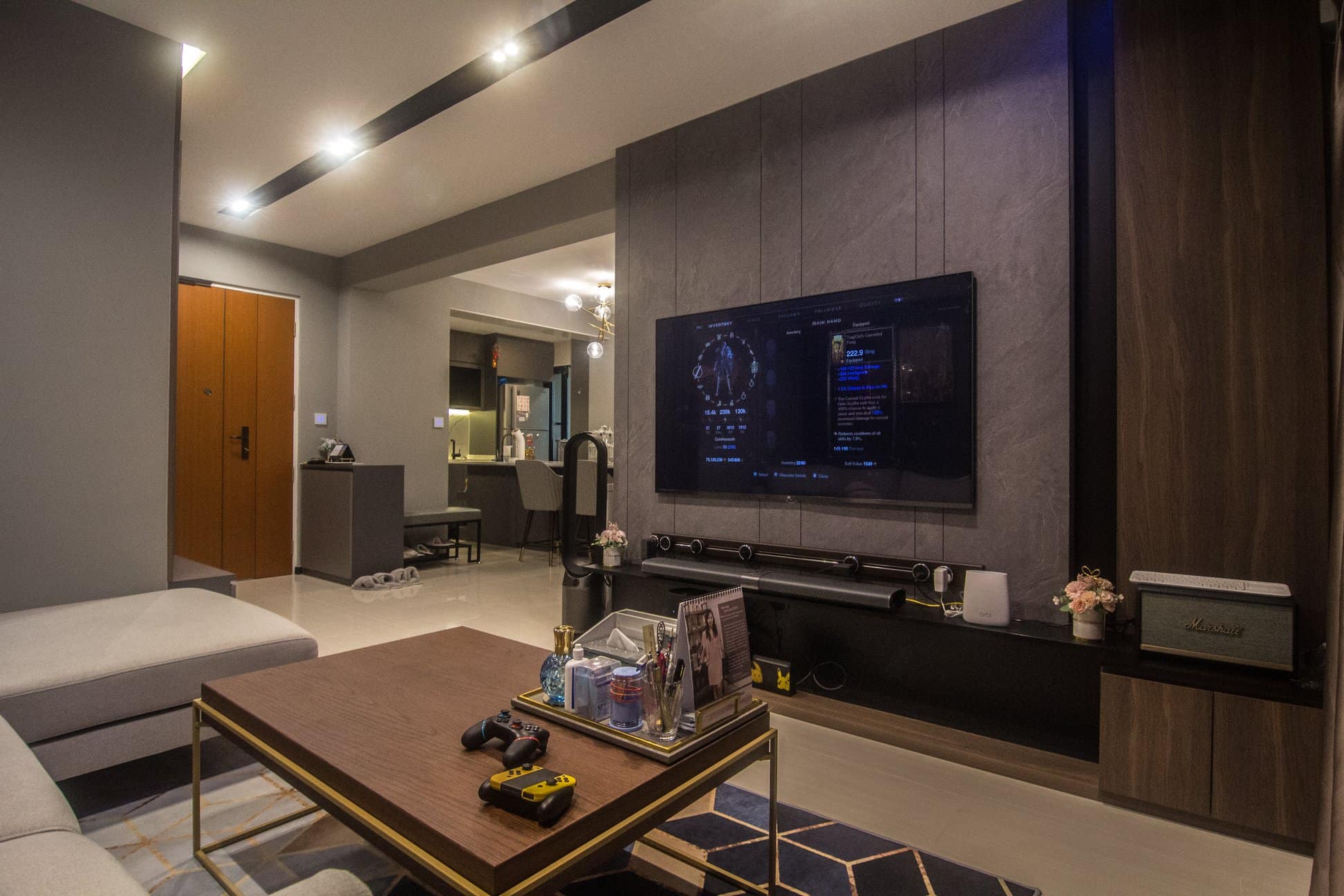 Living Room designed by M2 Decor Pte Ltd
TIP #6 Power Track
Notice the track below the TV? It is actually a power track. Power tracks are relatively new. They are designed to manage and conceal excessive cables as well as solve the problem of having not enough sockets. By having removable outlets, they can be placed anywhere that has a power track so there are always enough sockets for you to plug your devices in. Hence, not only will you have a clean TV console, there are sufficient outlets for you to charge your devices.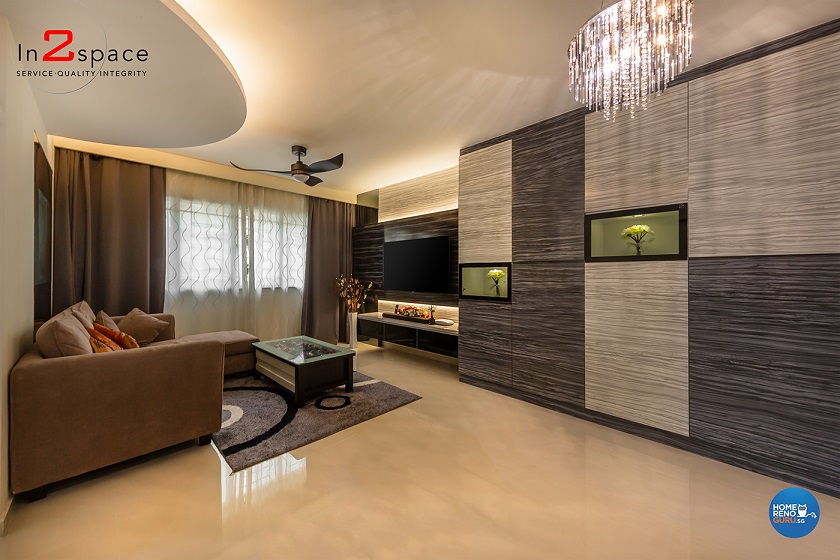 Living Room designed by In2Space Pte Ltd
TIP #7 Multi-functional Furniture
Hide all your unsightly items by getting multi-functional furniture from IKEA such as a multi-purpose sofa that can also act as a storage space when you lift up its cushions or in the image above, a coffee table that has drawers to stow small items.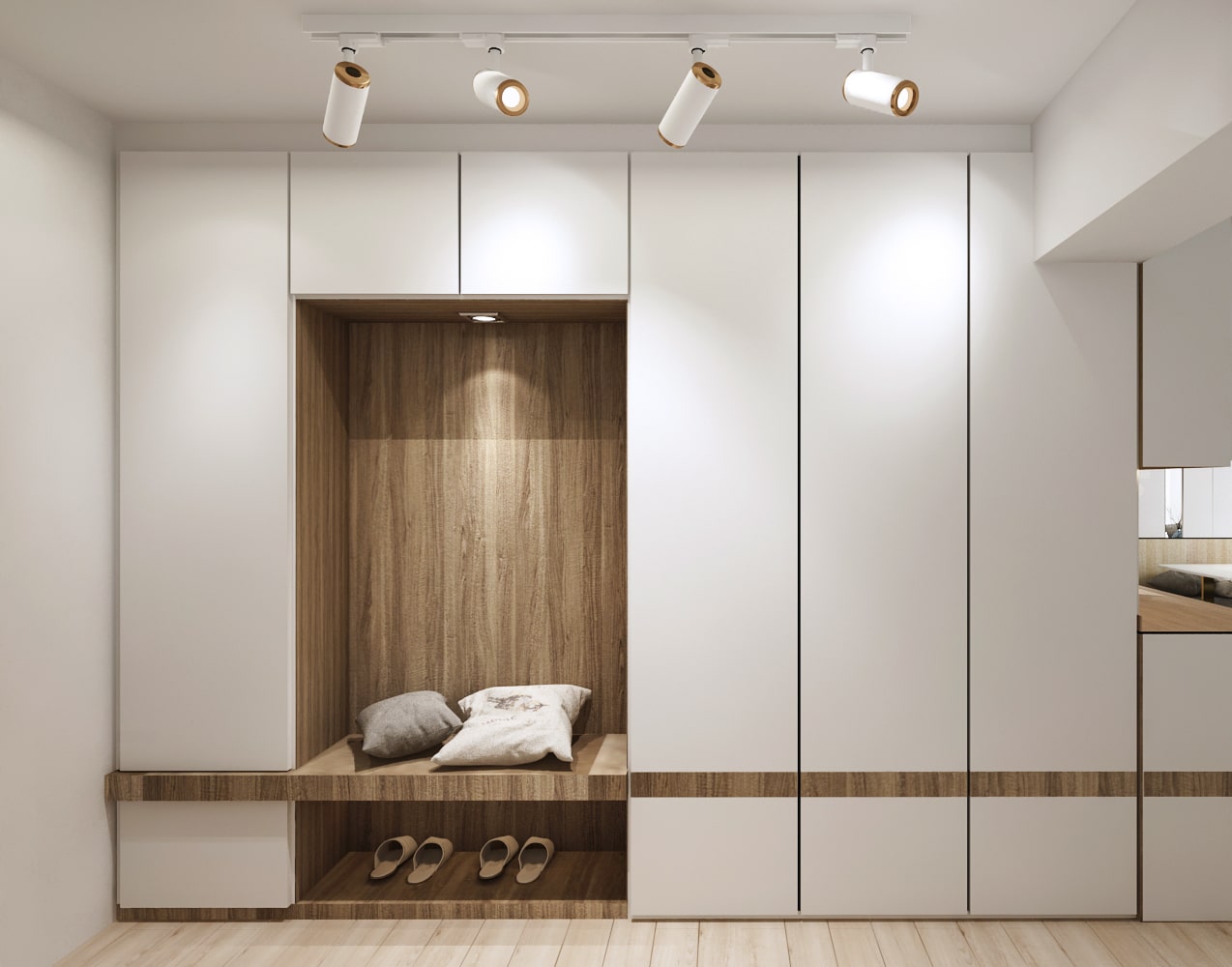 Shoe Cabinet by D'Brain Studio
TIP #8 Shoe cabinet
One can never have enough shoes! This built-in shoe cabinet is a creative way to store all your shoes while having a little cosy nook to sit on. Your guests can sit down and wear their shoes or wait for someone. If you don't have that many shoes, you can always use the extra storage to keep other things. This area also doubles up as a great background to take your Insta-worthy OOTDs.
Bathroom
It can be a challenge to keep a bathroom clean and aesthetic at the same time. Sticky soap dishes, bright-coloured shower bottles, and randomly placed toothpaste tubes can make a bathroom look untidy and grungy. With a little maintenance, your bathroom will look new again in no time!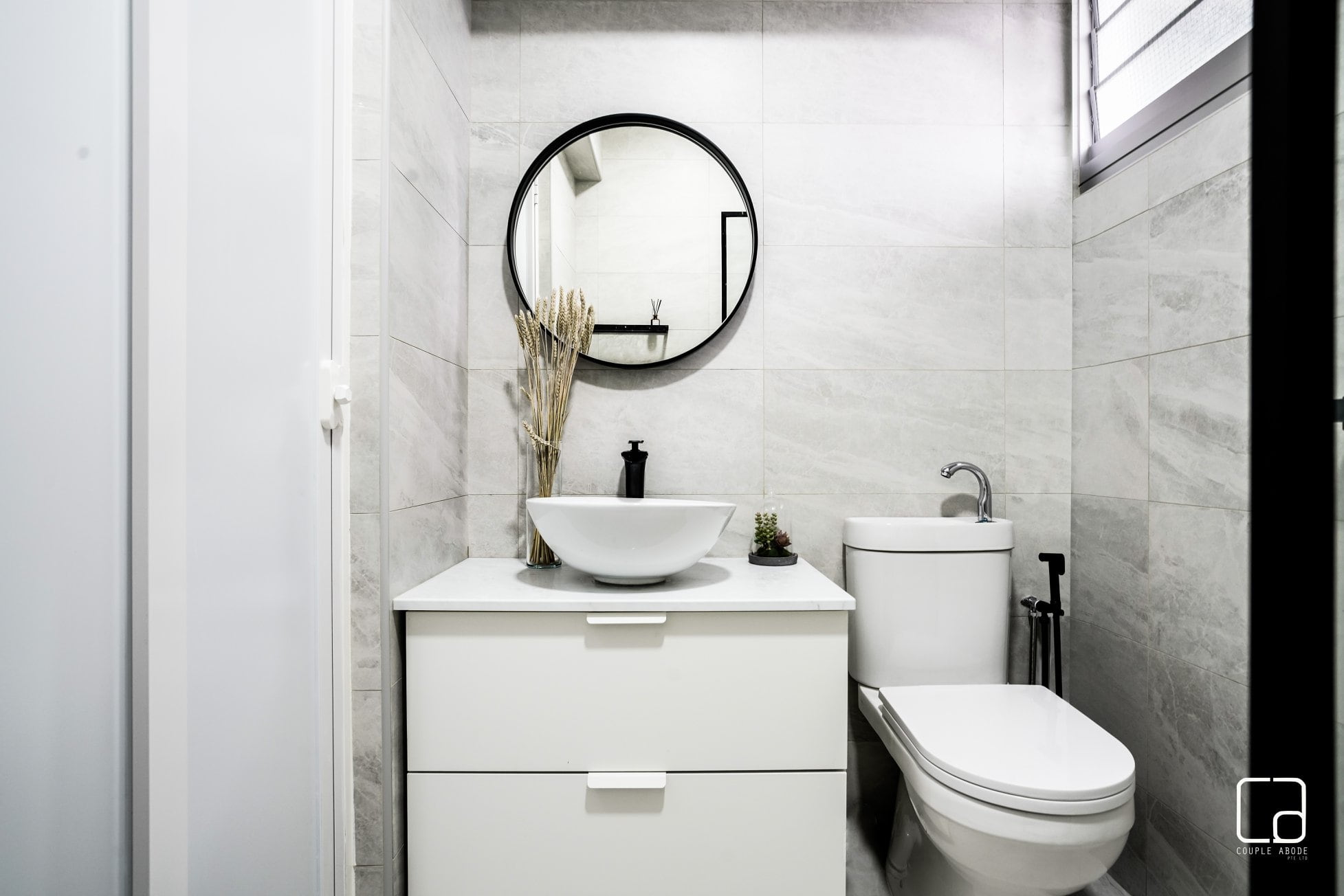 Bathroom designed by Couple Abode Pte Ltd.
TIP #9 More drawers!
You can never have enough drawers, especially if they are built-in or multi-purpose. Instead of a standing sink, having a sink on a counter will give off a classier look while adding more storage to keep all your spare shampoos, toilet paper, and tubes of toothpaste.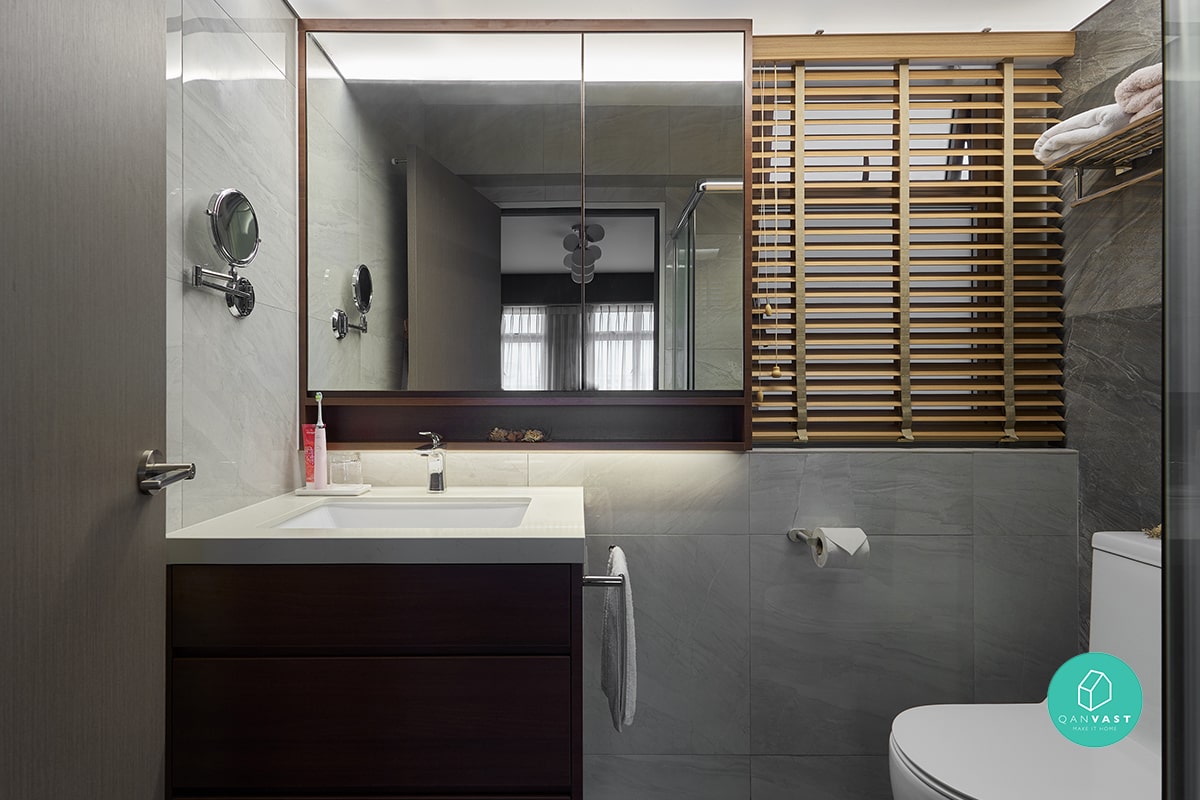 Bathroom designed by Dyel Pte Ltd.
TIP #10 Hidden storage
If you look closely, you'll realize the mirror can also act as a shelf. Mirror shelves give you the best of both worlds by providing you with extra storage while serving its purpose of allowing you to check yourself out.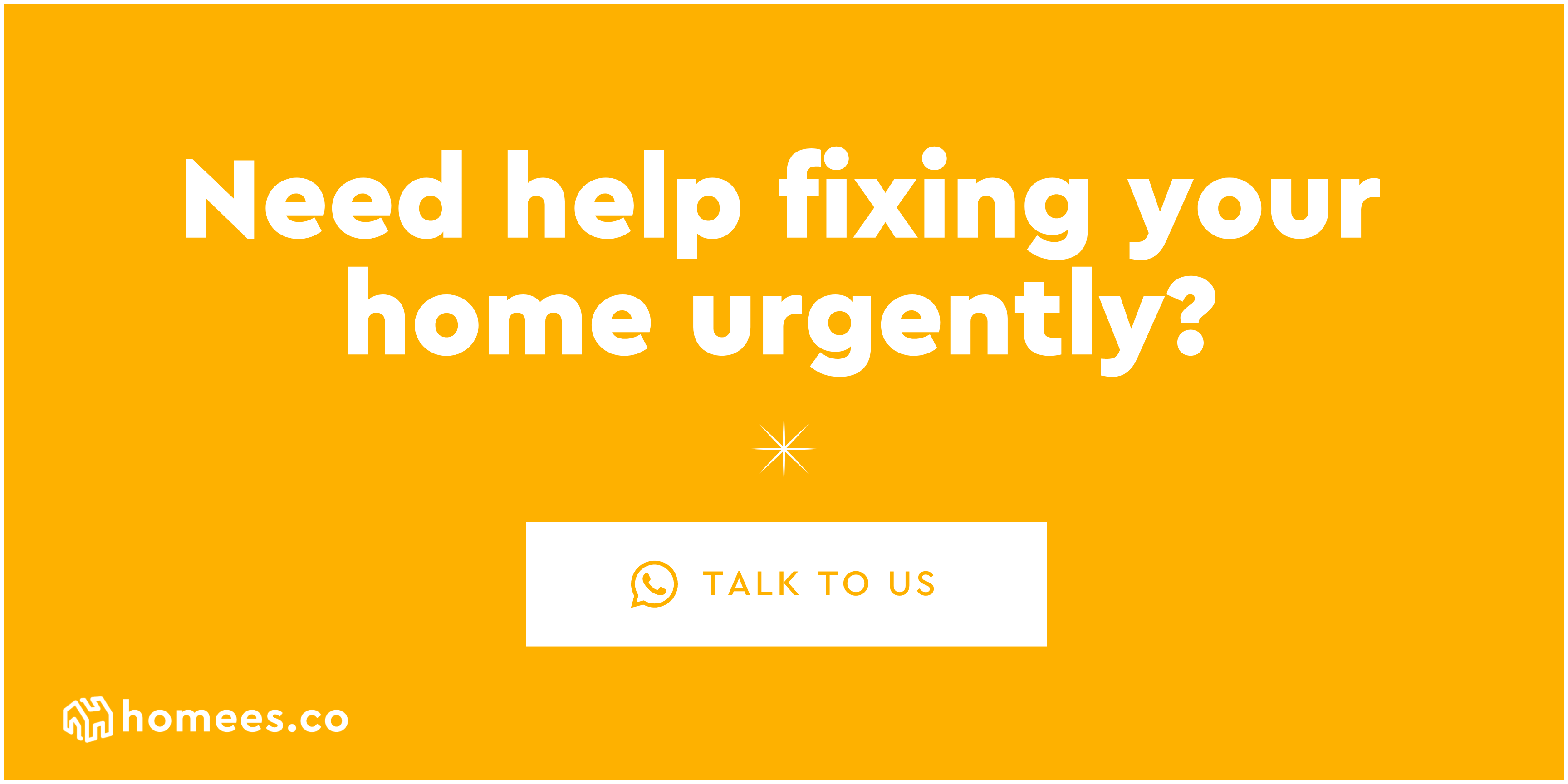 Conclusion
Due to lifestyle practices such as minimalism and Marie Kondo trending, the ideal of only owning what you need has become much more prominent. We are taught that "less is more" and that we should shop mindfully to avoid cluttering our homes.
While all of that is true, it remains a fact that in reality, we may not always have the chance to ensure that all of our possessions have been carefully curated before buying them.
Sudden replacement of appliances may be needed, or you may be holding onto your children's clothes so you can pass it on in the future – situations where you need to store something in your home always presents itself. As such, efficiently designed storage spaces remain an irreplaceable part of your home.
Owning a large house doesn't necessarily mean you will never have storage problems. What matters more than the size of your home is how well-thought-out your storage space has been designed – such that it serves a practical function without adding onto the clutter instead.
Having sufficient storage space means reducing the stress of deciding where to store what whenever you're buying something for your home. While one should always practice mindful shopping, it is important to balance this ideal.
If you're interested in interior designs inspired by the notion of minimalism and interweave optimised storage spaces into their designs, do check out minimalist interior design and MUJI interior design.
We're here to improve your home
Speak to hundreds of reliable pros, view their gallery, inspirations, and know the best prices with our resources.
Have full control over your home improvement projects with Homees.