Every home, big or small, can't do without a wardrobe. It's the centrepiece of every bedroom, housing your clothes, bags and sometimes even shoes. More than just a storage space, this multi-faceted piece of furniture is a personal memory box.
What are the recommended dimensions of a wardrobe?
Depending on how many clothes you own, a good size for a wardrobe should be approximately 60cm to 70cm (24 inches to 28 inches) deep. For folded clothes, shelves are ideally around 30cm (12 inches) apart.
Ultimately, the size and dimensions of your wardrobe is determined by the amount of available space you have. If you'd like to seek professional advice on custom-made fitted wardrobes, you can speak with interior designers.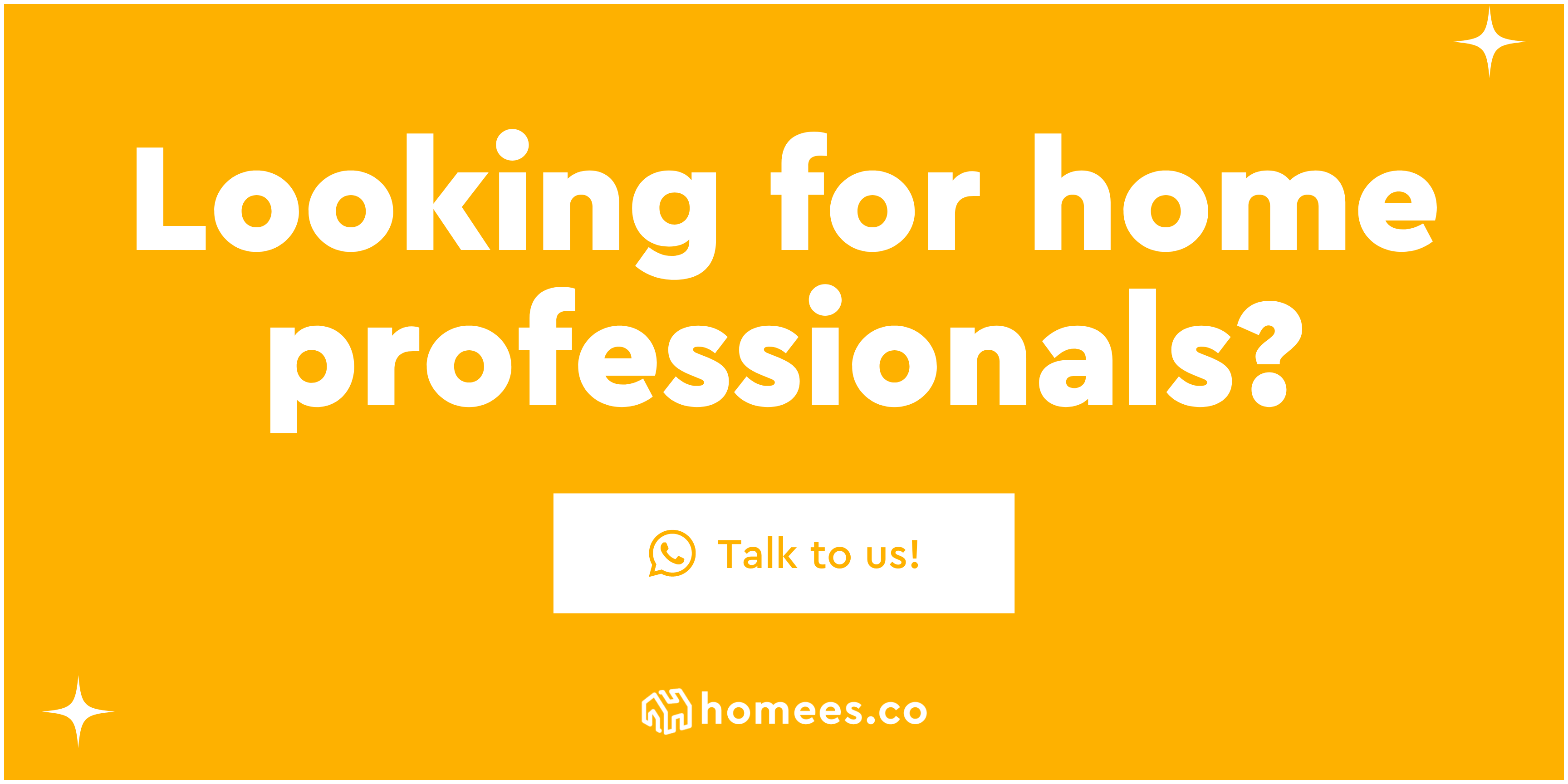 Wardrobe designs that carry both style and functionality
Naturally, the next question to ask is: how can I design my wardrobe in a way that complements the entire get-up of the bedroom without infringing on too much space?
You've come to the right place! Read on to find out some design hacks and ideas for your very own unique and amazing wardrobe.
1. Sliding mirror panels
Want to create the illusion of a larger space? You can count on mirrors to get the job done. These reflective surfaces brighten up the room while saving you some precious space since you don't need to purchase a separate standing mirror.
Clad in a subdued dark wood, this full-height wardrobe by Space Factor is the perfect ensemble to store all your apparel.
2. Build around a reading nook
Finding space for the things we love despite limited space can be tricky business. If you're a sucker for recessed nooks, why not convert two doors of your wardrobe into a private alcove that provides lots of cushy space?
The timeless combination of white and wood textures elevates the modern-contemporary feel of the bedroom. Designed by D'Brain Studio, the homeowners can relax and unwind in this little corner while finding ample storage space for their everyday wears.
Find Top Carpenters In Singapore
---
3. Combination of open and closed storage
Since open-concept interiors are all the rage, consider lending this idea to your wardrobe too! Open-concept or freestanding wardrobes are perfect for clothes that are too clean for the wash, but too dirty to rub shoulders with the rest.
In this same DBSS flat, D'Brain Studio helped to utilise every square metre of space. The end result was a customised storage solution that serves its purpose.
4. Click-and-close doors
Forget sliding doors and boring knobs, handle-free fitted wardrobes are here to take the stage. The magnetic push-and-release mechanism behind these closets complements minimalist interiors to a T.
As for everything, you get what you pay for. It's always good to invest in a high-grade tic tac mechanism. Inferior-quality installations might give way in the long run, leaving no option to keep your clothes hidden from plain sight.
Ban Yew Interior Design nailed the minimalist look and feel of the home with a mark of quality on these classy tic tac doors. We love how the dark wood laminate stands out in the all-white room.
Engage Top Custom-Made Furniture Services
---
5.  Charming wooden wardrobes
Earthy, raw and organic, there's something about wood that never fails to impress. Whether you're leaning towards a mid-century modern interior or a Scandinavian crib, wood is one of the easiest elements to match.
Marrying traditional craftsmanship with artisan design, Mudian Crafted Singapore's massive masterpiece doesn't feature any knobs or handles, which makes the bedroom look elegant and organised.
6. Best of both drawers and cupboards
If you're having your wardrobe custom-made, it's far too easy to get carried away with maximising the vertical storage. Well, don't forget about your embarrassing T-shirts and wrinkled bedsheets – they need a home too!
Factoring in several sliding wardrobes to tuck away clothes that don't need to be hung, The Interior Lab created a stellar vanity station to ensure no square metre goes to waste.
7. Keeping things cool with black closets
To some, black conveys a sense of mystery and can be intimidating, but in the world of interior design, it is the perfect colour to create favourable contrasts. For living spaces largely fitted with light-coloured furniture, black helps to regain that visual balance.
In order to give the plain-old façade of the wardrobe its unique personality, Swiss Interior did a fun, edgy chevron carving on the panels to uplift the overall chic exterior.
---
8. Choose complementary colours
Depending on the style of interior you're headed towards, it's wise to sync up every little nook and cranny of your home in that same fashion. As the wardrobe is often the biggest fixture in the bedroom, we should expect no less from it.
For this gorgeous bluish-Nordic HDB flat, The 80's Studio fabricated a rustic green laminate for the L-shaped wardrobe, opening up a tad more walking space. Soft and inviting, this retro-inspired hue of seafoam offers much-needed tranquillity.
9. Shake things up with a splash of colour
Speaking of complementary closets, this one takes the cake for cohesiveness of design. This eclectic home is a blast from the past and features a distinct emerald green bedroom.
Topping it off, The Safe Haven Interiors Pte Ltd brought in a majestic wardrobe dripped in a glossy lacquer. An unexpected twist was introduced to standard shaker-style cabinets – rounding off the squarish frames added to the space's quirky character.
Read more: Innovative Wardrobe Design Ideas for Your Bedroom
10. Double as a library wall
If you're a bibliophile with a valuable collection of print books to display, how about carving out a dedicated space to show off your most prized possessions?
This custom-fabricated wardrobe by Zenith Arc Pte Ltd is an architectural feat that makes economical use of the space in the bedroom. Doing away with the headboard, the vertical space is now converted into a mini bookshelf, extending seamlessly into a side wardrobe door that opens up even more storage.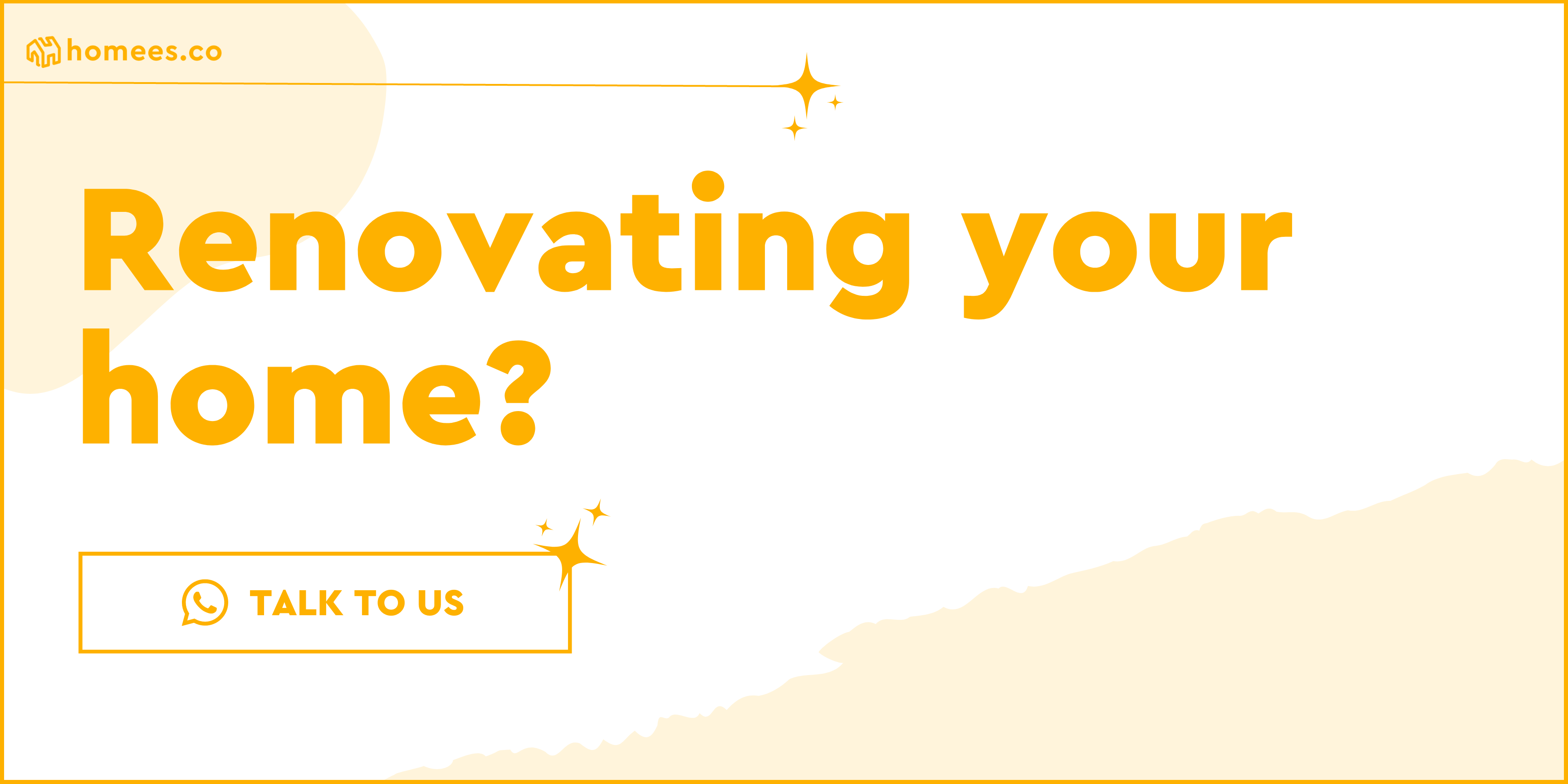 11. MUJI-inspired simplicity
Floor-to-ceiling wardrobes contribute to the bedroom's visual depth. This simple six-door closet reminds us of the shoji screens we see in traditional Japanese homes.
With a bare and timeless wardrobe design, Casa Interior Design Pte Ltd took the zen up a notch in this MUJI-style home by keeping things simple. Installing a row of track lighting to highlight the cabinets keeps the room warm and snug.
12. Put sophisticated materials together  
Want to be a trendsetter in interior design? Even your clothes' storage unit's got to look the part! Deck out the closet in a winning combination of marble and wood for that extra-voguish feel.
Couple Abode Pte Ltd worked magic in the bedroom by spotlighting the veined marble and rich woodgrain, allowing each material to shine on its own.
13. Live out the luxe life
Where black and white meet in the middle, grey is a timeless neutral that continues to be a top pick for homeowners. This intricate yet dynamic shade goes with any colour palette, but looks particularly good with modern luxe homes.
This home makeover project by Fatema Design Studio saw a beautifully integrated wardrobe and dresser come to life. These slim mini drawers are bonus compartments to hide that extra stash of make-up.
14. Don't let any space go to waste
If you're wondering what makes a strategic wardrobe design, look no further. This brilliant configuration catered sufficient space for hanging pieces, while having smaller pull-outs that can house other folded clothes.
To top it all off, LemonFridge Studio converted the awkward corner space beside the closet into a beautifully crafted display shelf for other knick-knacks.
Find Top-Rated Renovation Contractors
---
15. Go back to black
One of the secrets to a well-designed space for your clothes is to configure it based on your personal needs and habits. That way, every clothing, accessory and carry-on will have its own home.
What Fifth Avenue Interior Design did for the closet design of this trendy Scandinavian residence was remarkable. Without compromising on clothes storage, dedicated shelves were built to display the homeowner's luxury handbags.
16. Rustic farmhouse vibes
There's everything to love about vertical plywood panelling. Creating openness and adding height, these neatly trimmed constructions are a decent choice of material for the body frame of your wardrobe.
Recognising that a small detail goes a long way, Juz Interior supplemented the bare beauty of white-painted plywood panels with charming metallic embellishments.
17. See your clothes through (rose)-tinted glasses
We're talking about trying out tinted glass doors for your wardrobe. It's something different from the norm, and the best part? You can do a visual stocktake of what and how much you actually own, while keeping your clothes dust- and dirt-free.
In the bedroom of this luxury-themed condominium by Icon Interior Design, the foldable tinted glass doors of the wardrobe feels just like a boutique hotel.
18. Divide and conquer
If you're facing space constraints for a full-scale walk-in wardrobe, how about dividing the master bedroom into equal halves? To achieve that same grandeur, have an L-shaped wardrobe tailored specially and lay out a plush rug, just like these homeowners did.
Aart Boxx Interior converted one of the bedrooms into a study and walk-in wardrobe, uplifting the elegance of the closet using marble laminates.
19. Play with the handles
Tired of the usual slim handles or dainty knobs? Go wild with dramatic door openers like these arithmetic symbols, saying goodbye to nondescript fixtures that do little for the interior.
Behind this light-hearted home renovation project is Anhans Interior. This closet, uncomplicated in design, proves that you don't need much to leave a lasting impression.
20. Opt for long-pull handles
Contemporary interiors often feature long-pull handles for the wardrobe because they're effortlessly cool and chic. Such design features are where functionality and aesthetics collide.
For the master bedroom's closet situation, Carpenters 匠 put a witty spin on things. Instead of sticking with the usual centre-aligned inserts for the openers, flushing them to the bottom changes the game completely.
Find the Best Interior Designers in Singapore
Homees provides a list of the best interior designers in Singapore. If your project is customised and would like to speak to a few reliable movers, Homees can also match you to an interior designer with your personalised requirements quickly and fuss-free. The following are trades that work closely with interior designers to complete your home renovation project:
Cost of Other Home Improvement Projects
You can check out the cost of hiring professionals when designing your home. Some of the usual cost guides can be found below:
Related Articles
We're here to improve your home
Speak to hundreds of reliable pros, view their gallery, inspirations, and know the best prices with our resources.
Have full control over your home improvement projects with Homees.