Are you looking for a maid again? This may be the third or fourth time when you are looking for a maid in a month or year.
Tired of dealing with a new maid every time? Wondering why they leave after pay-day?
Well, you know what; you need some honest advice about how to manage your maid.
Most of the folks create a vision of relaxing in an armchair while listening to the music and sipping coffee after hiring a maid.
But the reality is far different. Hiring a maid is not just the end of the story; you still have the task to manage the stranger whose task is to make your life easier.
Managing a maid is not an easy-breezy affair but not that difficult either when you know the way to do it right. Here is a complete guide to managing a maid efficiently. Let's get started!
---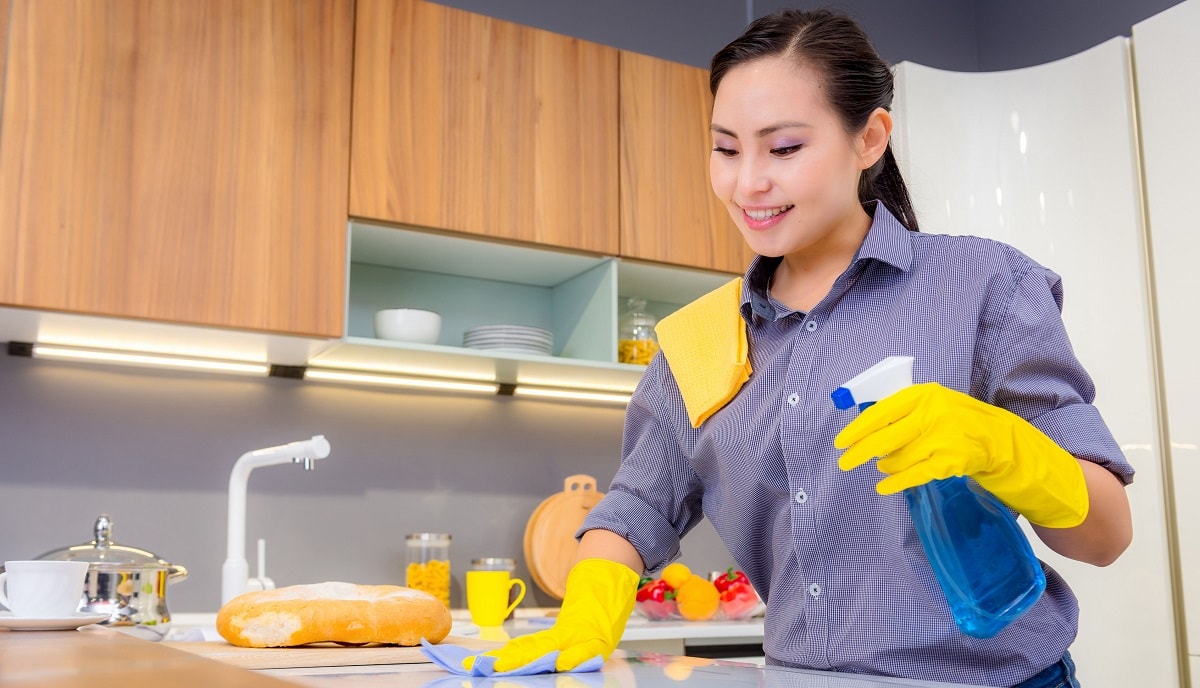 Reasons Why Maids Leave
Lets' first find out where you go wrong. Here are some most common reasons why maids run off the job.
Lack of time
Unavailability of time is one of the most significant reasons for a maid to vanish. If they already have so many jobs, then maybe you are not that important to them. They may agree to do your job for the sake of money and soon plan to leave once they realise that it's not working for them.
She does not like your attitude
Well, this is true. They are free to choose who they want to work for. If they don't like your attitude, they will leave. After all, no one will ever like to work for a horrible boss.
They may not agree to work in such a stressful and exhausting environment. Have you ever exasperated your maid with mean remarks or micromanagement?
If yes, this may be the reason why she left your work. Imagine how hard it is to face a traumatic situation every day. Avoid overworking your maid and inappropriate attitude if you want to retain your maid. 
---
Family issue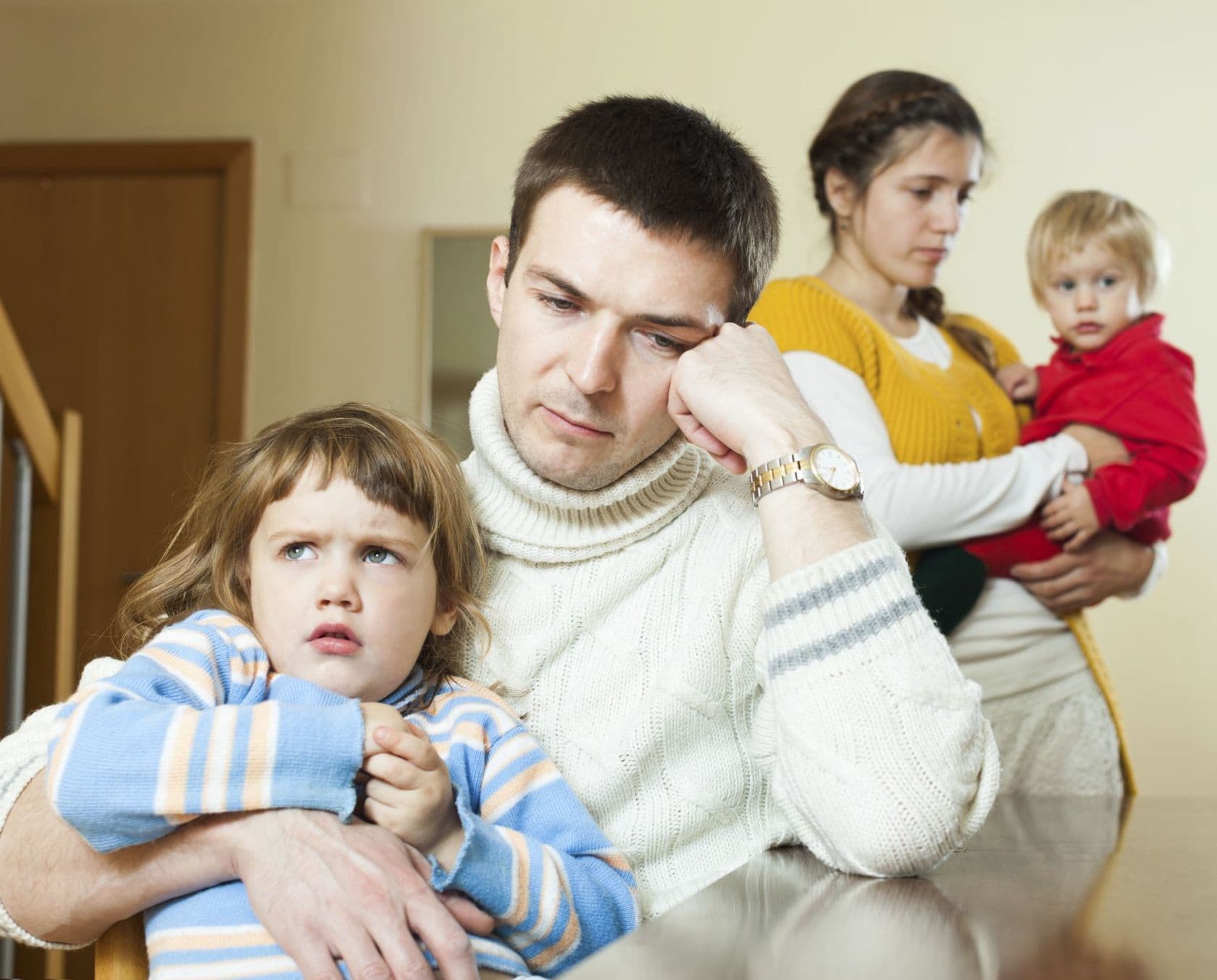 Maids can have their personal problems and issues. Sometimes the family concern and circumstances can force a maid to leave their job. So, having a conversation about their family and figuring out if they are facing any emotional trauma can help them build trust in you.
She is not satisfied with the pay
Although she may have agreed to a fixed price while getting hired, sometimes she may look for rewards or extra benefit. Not having these benefits or bonus may disappoint her and make her leave work.
How To Manage Your Maid?
Now, as you know the reasons that might force a maid to leave your work, let's get to the point that how you can manage a maid. Here are some useful tips for you.
Set reasonable expectations
First of all, think about your expectation of a maid before employing one. Mention these expectations and gauge the response while interviewing a maid.
Decide whether you need a full time or part-time nanny or maid.
Then list your expectations and pass them to your maid once she arrives. Choose the one who agrees to meet all of these expectations.
Explain if you have any particular needs such as house cleaning or taking care of your pets. Writing down the expectations will keep your maid reminded of what is expected of her.
But make sure the expectations you set are reasonable enough to fulfil for a maid.
Be considerate
Remember that your maid is not a machine or robot. She is a human being who needs enough rest to work.
As a good employer, you should consider her needs and let her sleep for at least 7 hours. Also, proper rest will help her to work well with an adequate amount of energy. So they must have a rest day each week.
Just like you, she also needs food and a proper diet, so make sure to provide her with enough food so that she can be healthy and perform her tasks well.
You can also think of a schedule with the chores she must do, and the times she could rest, eat or sleep.
---
Respect the person as an individual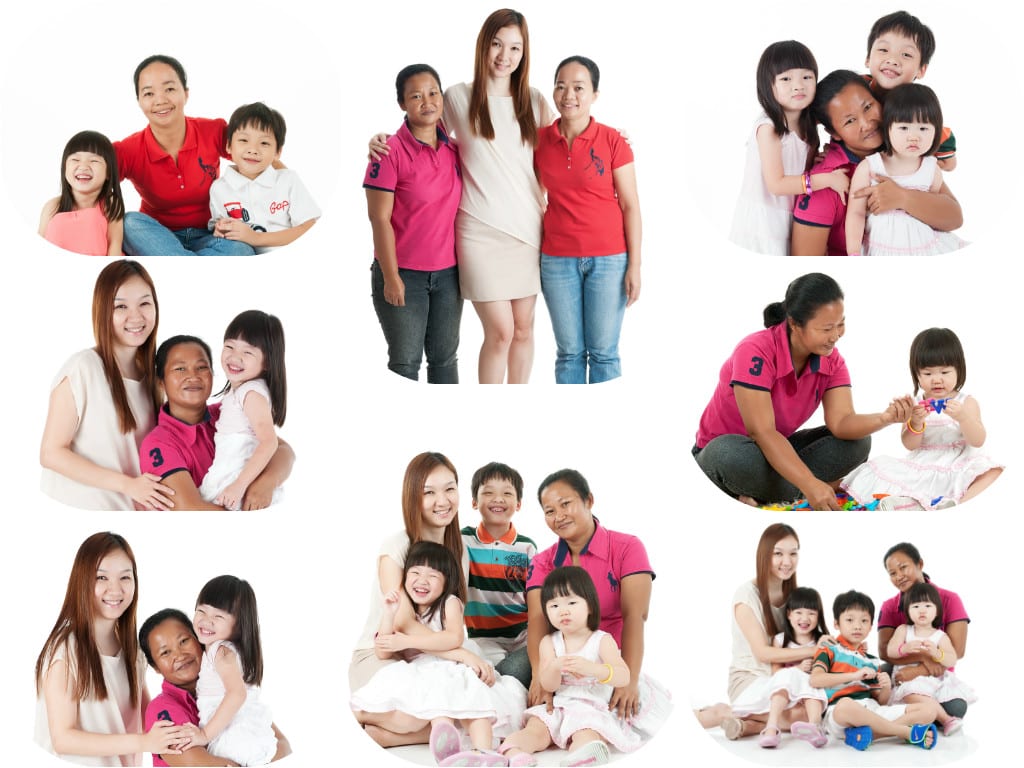 Think for a second.
Isn't it obvious to respect a person as an individual?
You need to understand that the maid is just like you with feelings and the physical capacity of working.
You must respect her time and should not treat her like a slave. It is general etiquette to show compassion for the times when someone falls ill no matter whether she is a maid or someone else.
You must provide her advance or a break if she needs it for recovering.
Have you ever smiled at your maid?
Even if you have a hectic schedule, you should at least show some etiquette. Taking a few seconds to ask about her life will not hamper your schedule.
Your little effort can make them feel heard, important and good about themselves. I'm not saying to chatter away but just to be polite.
Be firm, but polite
You need to speak up when something is not done appropriately. Otherwise, she will not know that you're not satisfied.
But sometimes when your frustration peaks, your anger may build up and your attempt to be kind will only misfire.
She is not a mind reader to understand everything without any words. So, make her understand the work politely and don't be vague with your instructions.
Fix the number of hours
Maid agencies usually charge depending on the working hours. So, whether you are hiring a full time or part-time maid, try to fix reasonable working hours for her.
As you're paying for it, make things clear with the maid as well as the agency from which you are hiring. But that doesn't mean you need to pile up too many extra tasks just to fill in the hours.
---
Consistent feedback
Giving feedback is an excellent approach to let her know whether she has done an excellent job or not. Try to give feedback to her about the things you like her to improve.
But make sure it doesn't sound like scolding and also praise and reward her for the good work. This will stimulate her to go the extra mile to do her work.
Incentives for good work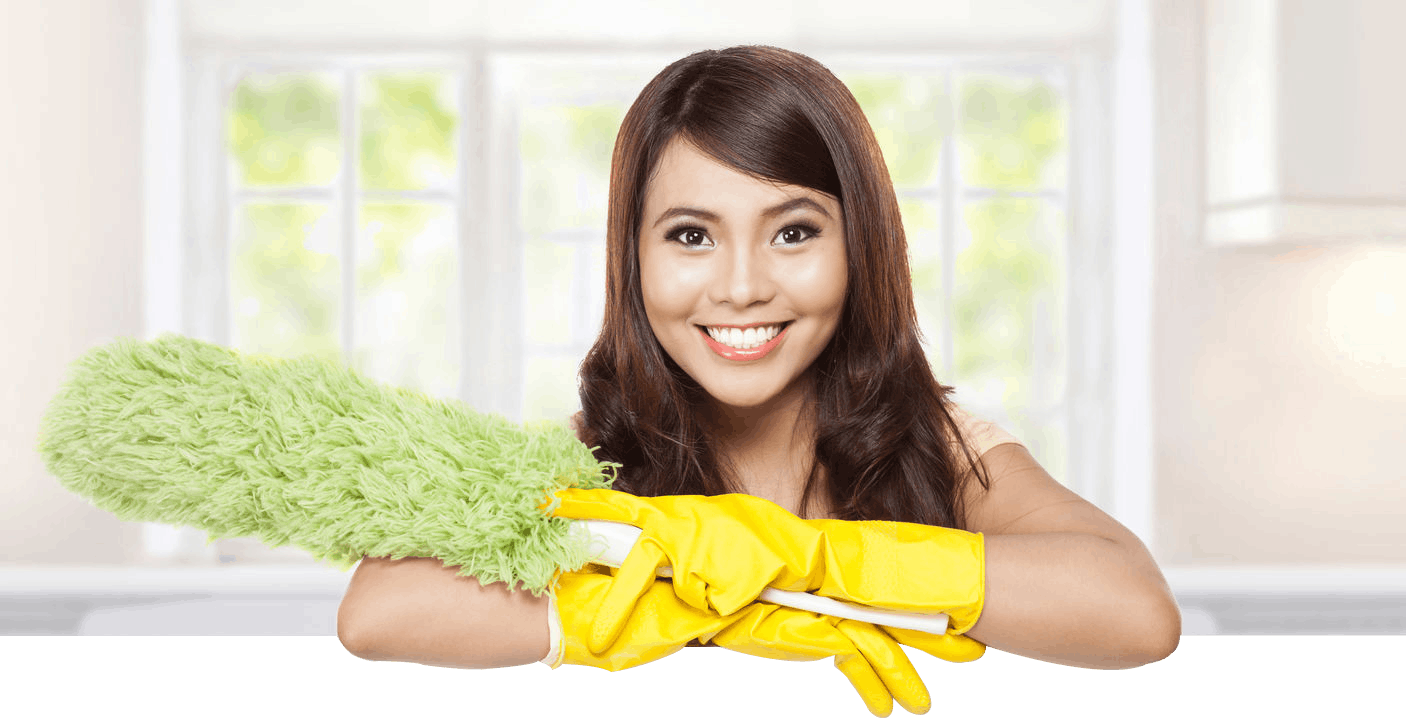 Good work should be rewarded. A small amount of cash or an extra day off or something your maid may like can make her feel happy. Incentives are a great way to let her know that you appreciate her work.
Be courteous
Don't lash out or scream at your maid when frustrated. You should treat her with courtesy. You should behave politely with your maid as she takes care of you and your family and keeps your home clean.
Moreover, the maid agency will be much more inclined to help you hire maids later if you are courteous. Also, the maid you will hire will be more cooperative as well if you behave well with her.
Don't be over dependant
Have you ever seen a picture of a maid helping her female employer to tie shoelaces? This picture had gone viral online. This is something you must not do.
Although the maid is a domestic helper, they need not do such simple tasks. There are many things you should do on your own instead of bothering your maid every time. 
Ways to Build a Better Relationship with Your Maid
1. Make her feel comfortable
Making her feel comfortable is imperative for your maid to feel at ease in her working environment.
You can start by making sure that she has proper space to reside comfortably.
This essentially means that resting and placing her personal belongings in her own space is indispensable. If you are unclear on what exactly entails proper accommodation, you can follow this list of criteria provided by the Ministry of Manpower (MOM).
Ensure that your domestic worker's accommodation meets the following criteria:
There has to be proper shelter from the elements of the weather.
Basic amenities such as a mattress, pillow and blanket should be provided.
There must be sufficient ventilation for her physical well-being. In the absence of ventilation, install an electrical fan in her room.
Ensure that there are no harmful equipment or substances in the room (e.g. dangerous mechanical tools or chemicals).
To prevent scenarios such as modesty or outrage of modesty, your maid must not share a room with a family member who is a male.
Ensure that your domestic worker has adequate space and privacy. The best way to administer this is to provide a separate room for your domestic worker.
Once your maid feels comfortable, she will be able to focus more on carrying out the duties given to her.
She might even be more motivated to keep the house clean as it feels like her second home.
Find House Cleaning Professionals
---
Helpful read: Cost of Hiring a Domestic Helper
2. Tell her your expectations
Your maid is not a mind reader because if she could read minds, she would not be working in this profession.
State your expectations of her from the start clearly to avoid any misalignment of expectations in the future.
The most optimum method to deliver your expectations to her is to write it down on a list in a simplified manner. Doing this will make life easier for both you and your maid as she can simply refer to the list if she happens to forget any of the stated tasks.
Valuable time and effort will also be saved in the process as you do not need to indulge in the perfunctory task of reminding her of her duties daily.
However, you should still be there to guide her along the way, especially if she requires further clarifications. This will reduce the occurrence of potential conflicts between you and your helper with regard to expectation differences.
To make things easier, both you and your maid can agree upon a working contract. The contract may contain terms from this simple checklist:
Employment period
Duties to perform
Salary
Working hours per day
Off days
Household rules
Meal arrangements
Medical expenses and leave
Use of phone
Conditions for termination of the contract
---
3. Lead by example
Every household has its own set of house rules. Thus, you should not set unrealistic standards on your helper and expect her to reach those standards magically. What you can do in this situation is to lead by example.
Show her how you would like each household chore to be carried out. Demonstrating the do's and don'ts to her is more effective than simply telling her verbally.
This will allow her to adapt to her new working environment in a shorter period of time. Furthermore, your maid will appreciate the gesture of you leading by example.
It means that you are not expecting her to complete tasks that even you are unable to complete. Check out this list of directory of maid agencies in Singapore.
4. Encourage her to communicate with you
Communication is the key and foundation basis for all forms of relationships – talking to your maid is a simple yet effective way to bond with her.
This helps to clear any doubts or issues that she may have regarding any household rules. Most domestic workers usually take some time to open up as they may still be getting used to their new working environment.
Do not assume that everything is fine just because your maid did not raise an issue or problem.
Instead, you should take the initiative and encourage your maid to voice her concerns. Assuring her that you can be her confidant, for not only professional reasons but also personal ones, will forge a closer and stronger bond between both of you.
Always remember that English may not be your maid's first language and that your language might be too profound or abstract for her to understand at times, especially since most Singaporeans are used to speaking 'Singlish' at home.
Therefore, you must have patience while you relay any form of instructions to her. You can even teach your helper a few 'Singlish' phrases as time goes on. This will make her life easier when she has to visit the market to buy groceries for her family.
---
5. Build trust with your maid
If she makes mistakes or fails to perform specific duties, refrain from scolding her. Instead, you should try to talk to her privately.
A good rule of thumb is this: Treat your maid like how you would want your employer to treat you! Refrain from scolding her for her wrongdoings immediately. You have the option of helping her to realise and correct her mistakes in a more tactful manner.
Also, giving your maid some personal time and space by allowing her to leave the house during her off days conveys a sense of trust in her. This shows your maid that you trust her in making wise decisions during her time off.
Greater trust will strengthen your relationship with her.
6. Respect her privacy
At times, it may be easy to forget that your maid is also a human with feelings. As such, your maid should be entitled to keep her personal belongings with her. These include her financial and travel documents, such as her bank book and passport.
'Confiscating' her banking documents on the grounds of safekeeping would not only result in a sense of distrust between you and your maid, but it might distract her from carrying out her daily chores competently. Without the assurance that one is being paid for their service and work, your maid might not be able to focus on her work.
Retaining ownership of their bank account is very important to domestic workers. It is their only way of sending remittance to their families back in their home countries. You should always try to give your maid her privacy whenever it is appropriate.
Similarly, you should also ask your helper to respect your privacy in return. For instance, she should be prohibited from looking at or touching personal document of you and your family without your permission. Respecting privacy will only be successful if it is mutual.
Helpful read: Commonly Asked Questions When Hiring Maids In Singapore
7. Reward her
It is human nature to want to feel appreciated. Showing a token of appreciation for her works can go a long way. You can make her feel your appreciation by rewarding her when she has done an excellent job.
Rewards can take the form of monetary, such as monthly bonuses, or an extra day off during the week. It does not necessarily have to manifest in the form of financial rewards – even the smallest and most heartfelt gesture, such as a simple home-cooked meal can be done.
When your maid recognises your gratitude for her, she would be motivated to be more consistent in her work. She might even go the extra mile to care for you and your family as a result of that.
Rewarding your maid will also provide a sense of satisfaction in completing her chores. As a result, there will be a higher level of productivity in your household.
8. Involve her in family outings
Finally, for your maid to truly feel part of the family, you should try to include her in your family gatherings or outings. Having a whale of a time in family outings can be the perfect opportunity for your maid to bond with everyone!
Of course, it will also be a blessing to have an extra pair of hands available during family outings in the park. You will be glad that your maid is there with you when your kids decide to run a marathon around the park that day.
You should also make it a point to celebrate your maid's birthday along with the birthdays of your family members. This will undoubtedly cultivate a sense of belonging in her with your family.
Treat her as if she is a valued member of your family, and soon she will reciprocate and integrate herself as your family's helper. Integrating your maid into your family also goes a long way in minimising potential disputes and conflicts in the relationship.
How to Handle Emergencies With Your Domestic Worker
1. You have to leave Singapore
There may come a time when you might have to leave Singapore, be it for a vacation or work purposes. What happens to your domestic worker then? Depending on your needs and duration of stay, rather than simply terminating her employment and sending her home, you may choose to:
Leave your domestic worker at home
Many employers leave their domestic workers at home during their vacations. Naturally, one may ask if it is indeed safe to leave your domestic worker at home without supervision.
So long as you've taken efforts to build a healthy working relationship with her based on trust and communication, there should be little reason to worry about your domestic worker staying at home alone. Simply let her know what you expect her to do and behave when you are away. At the very most, you may wish to ask that your neighbours periodically check on your house and domestic worker to see if everything is fine.
Lastly, you should ensure that your domestic worker will be able to survive on her own financially.
Take your domestic worker overseas
Should you decide that you need your domestic worker to accompany you on your overseas trip, ensure that the proper steps and administrative paperwork are done to allow for your domestic worker to travel.
Regardless of the duration and purpose of your trip, your domestic worker may require special administrative paperwork to travel even on a tourist visa. Some countries do not issue visas for recently hired domestic workers, and others are generally wary of admitting domestic workers.
Be sure to check with your destination country to verify the necessary procedures, and allow yourself plenty of time to do so. If you intend to bring your domestic worker to work for you in an overseas location, you may need to apply for a foreign work permit/visa for her.
---
Leave Singapore for good or a long time
If you do not require the services of your domestic worker because you will be leaving the country permanently or for a long time, you should advise her of your intentions and give her plenty of time to find a new employer, if she so wishes.
You may assist your domestic worker in locating another employer through her original employment agency or perhaps recommend her to relatives or friends residing in Singapore.
An experienced worker may well be able to find employment without your assistance. But, you should talk this over with her.
When the time comes for her to leave you, you will need to sign a letter of release so that she can go to her new employer, and you should cancel her work permit, but only when she is ready to go.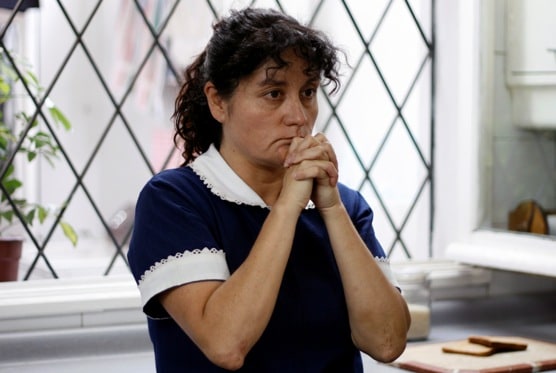 2. Your domestic worker decides to go on home leave
Your domestic worker is entitled to go on home leave at the end of each contract period. The standard duration for home leave in the past was two weeks. However, some employers feel that two weeks might be a little too short. Thus, they extended the duration of home leave for their domestic workers. To maximise convenience, some employers choose to plan their holidays during this period as well.
There may be other times when your domestic worker asks to return to her country outside of her entitled leave. This might be due to compassionate reasons, such as the death of a family member.
Considering the sacrifices your domestic worker has had to make for her to be employed here, it is only considerate to be sympathetic to her request for home leave.
The duration of a domestic worker's home leave should be negotiated between the employer and the worker. However, it is advisable to consider the time needed for travelling and the purpose of the home leave.
Speak to a Maid Agency in Singapore
---
Concerning a domestic worker's employment paperwork, there are two options for employers to pursue when providing for a home leave:
Not cancelling your domestic worker's work permit
Revoking your domestic worker's work permit.
Other pre-home leave advisories for employers
Be sure that your domestic worker has her work permit card and passport during her travels.
Also, note that you should keep a copy of your domestic worker's travel ticket or itinerary for reference.
Lastly, check with your domestic worker's embassy on her immigration requirements for home leave, as they may vary across different nationalities.
Not cancelling your domestic worker's work permit
You may choose not to cancel your domestic worker's work permit during her home leave. The liabilities of your security bond will continue to apply during your domestic worker's home leave. However, you will not be required to apply for a new security bond and insurance guarantee upon her return to Singapore.
Do note that you will also qualify for a waiver of the domestic worker levy for the period of the home leave when your domestic worker has returned from her home leave. You will have to produce your domestic worker's passport at the nearest Central Provident Fund Service Centre, or you may do so online here. Choose Application for Waiver of Foreign Worker Levy (Domestic), after you have logged in.
Keep in mind that the waiver is only applicable within a year from when the home leave began.
In the event your domestic worker does not return to Singapore from her home leave, you should cancel her work permit to void your liabilities under the security bond. The Controller of Immigration will first have to ensure that your domestic worker has not returned to Singapore before your cancellation of her work permit. You will need to produce copies of your domestic worker's travel ticket or itinerary.
If your worker has not returned before cancellation, you will not be held liable for the security bond.
If your worker has returned before cancellation, you will have to arrange for her immediate repatriation or your security bond may be forfeited.
---
Cancelling your domestic worker's work permit
Some employers choose this to avoid being held liable for their domestic workers under the security bond for the duration of the home leave.
This is generally unnecessary since the basic point of the security bond is to ensure that a worker returns to her own country. Therefore, nothing is likely to happen that could cause an employer to lose the bond once she is abroad.
If you do cancel the work permit, your worker may have problems leaving her own country to come back to you. You will then have to pay for a new security bond and insurance guarantee.
Helpful read: Cost of Hiring a Domestic Helper
3. Your domestic worker goes missing
Misconceptions regarding the forfeiture of security bonds
Many employers hold their workers' passports and restrict movement beyond the household.
Such employers are often concerned that their domestic workers may flee from their households or countries. If that happens, they fear that they will lose their security bond. However, in reality, there are very few employers that have lost their security bond in this manner.
Under such circumstances, employers are given up to a month to locate and repatriate their missing domestic workers. This will be done without forfeiting any of the security bonds.
Besides, should a missing domestic worker be located within three months of forfeiting the security bond, the employer can appeal to MOM against the forfeiture.
If you are unable to locate and repatriate your absconded domestic worker within three months, note that you will only be forfeiting half of your security bond if you have carried out the following steps:
 Filed a missing person's report with the police
Notified MOM of your missing domestic worker
Link:http://www.mom.gov.sg/foreign-manpower/passes-visas/work-permit-fdw/inform-mom/Pages/update-of-details.aspx#Missing
4. Your domestic worker becomes pregnant
Should your domestic worker become pregnant, you should notify MOM via an email to mom_wpd@mom.gov.sg.
Kindly provide the following information:
Name of foreign domestic worker
Work Permit number
Doctor's letter/memo confirming the pregnancy and her expected delivery date
Citizenship of the domestic worker's spouse (if applicable)
Link:http://mom.gov.sg/foreign-manpower/passes-visas/work-permit-fdw/inform-mom/Pages/update-of-details.aspx#Pregnant
5. Your domestic worker dies
You should inform MOM within 12 hours of discovering your worker's death.
Do the following:
Contact the police
Email the following information to mom_wpd@mom.gov.sg
Foreign domestic worker's name
Work Permit number
Cause of death (e.g. illness, accident, suicide, murder etc.)
Date, time and place of death
Employer's name and contact numbers
The death certificate and cremation certificate for work permit cancellation (if the body is to be cremated in Singapore)
The death certificate and a copy of the airway bill for work permit cancellation (if the body is to be sent back to the home country)
Link: http://www.mom.gov.sg/foreign-manpower/passes-visas/work-permit-fdw/inform-mom/Pages/update-of-details.aspx#Death
Final Words
Lastly, don't ever abuse the maid. If you don't like her, try to make her understand by having a gentle conversation with her. Physically or verbally abusing a maid can get you into trouble with the law. You may face severe penalties if convicted of abusing your maid.
Abusing or badmouthing is not the solution to your problem by the way. All it will do is just hamper your maid emotionally.
Furthermore, avoid opting for the wrong maid service by choosing a trustworthy maid agency in your area. You can take the help of a reliable home match service to find the best maid agencies in Singapore.
Find Reliable Maid Agencies in Singapore
SGHomeNeeds provides a list of the best maid agencies in Singapore. If you are looking for maid agencies to match your personalised requirements, you can contact SGHomeNeeds for a more quick and fuss-free experience. if you want to get a maid from overseas and know nothing about work visa, you can engage JL accounts for immigration and work visa services. If you get into a legal dispute with the agencies, you can find litigation support firms to help you out.
Related Articles
This post is subjected to a disclaimer.
We're here to improve your home
Speak to hundreds of reliable pros, view their gallery, inspirations, and know the best prices with our resources.
Have full control over your home improvement projects with Homees.