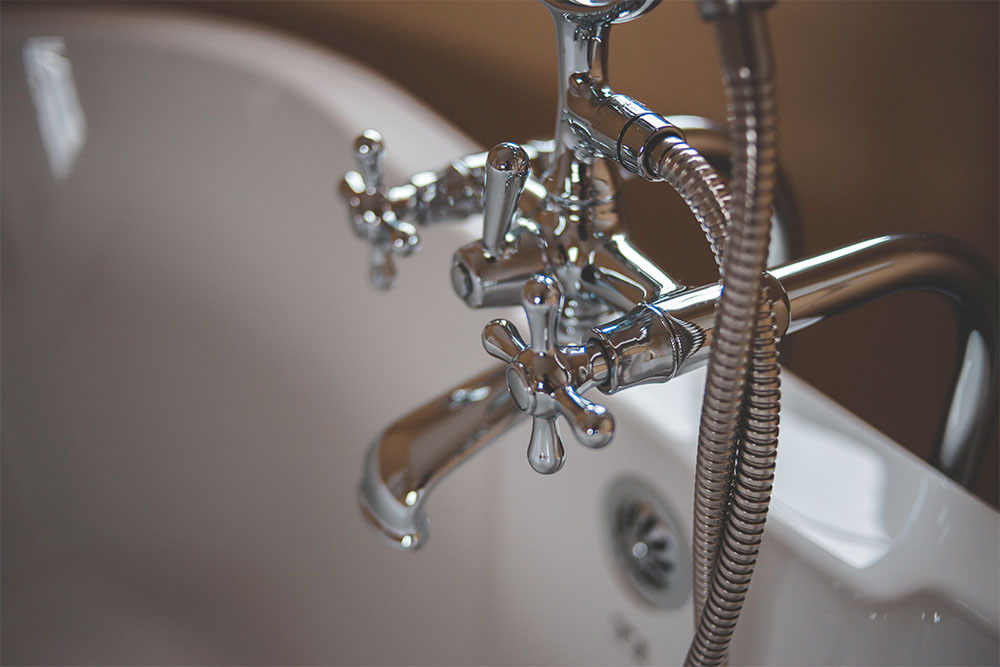 Homees provides a directory of the best plumbers in Singapore. You can compare and view a list of plumbers that can suit your home needs. When you face a burst pipe, leaking faucet or clogged drains, the first thing homeowners do is to call a nearby plumber.
11 Best Plumbing Companies In Singapore (Our Top Picks)
Homees Concierge Service Team - tell us what you need and we'll help get it solved. Talk to us today by giving us a call or Whatsapp us now.

994 Bendemeer #03-04 Singapore 339943

- Plumbing Chokes & Repair

- Plumbing Installation / Replacement & Repair

- Plumbing Leaks & Pipe Repair

1090 Lower Delta Road #03-07A Singapore 169201

- Interior Design
- Additions & Renovations
- Kitchen Renovation
- Bathroom Renovation
- Plumbing Services


71 Woodlands Ave 10 Woodlands Industrial Xchange #07-18 Singapore 737743

- Chokage

- Leakage

- Installation/ Replacement/ Repairs

Jaystone Renovation Contractor

- Renovation Consultation Services
- Bathroom Toilet Renovation
- Kitchen Renovation
- Waterproofing
- Plumbing


1090 Lower Delta Road #03-07N Singapore 169201

- Aircon
- Plumber
- Electrician
- Handyman

1090 Lower Delta Road #03-07 Singapore 169201


- Plumbing repair
- Water heater repair
- Handyman services
- Plumbing works

5000 Ang Mo Kio Ave 5 Techplace 2 #02-10 Singapore 569870

Duncan of Decor Care Plumbing Services

First choice plumbing services

- Drain Choke
- Leaking Pipe
- Toilet Bowl Choke
- Water Heater Not Heating Up
- Slow Water Flow Out of Kitchen Sink or Basin


140 Upper Bukit Timah Rd Singapore 588176

- Clearing of choke
- Toilet Installation
- Toilet Repair
- Toilet Replace

28 Senang Cres, 02-02, Singapore 416601

Eastern Plumbing Services

- Auto machine clear chokes
- Replace/repair cast-iron pipe
- Repair concealed pipes
- Tap sanitary ware & leakage/burst pipes, copper pipes
- Electrical works

107C Edgefield Plains Singapore 823107
Hire Plumbers In Singapore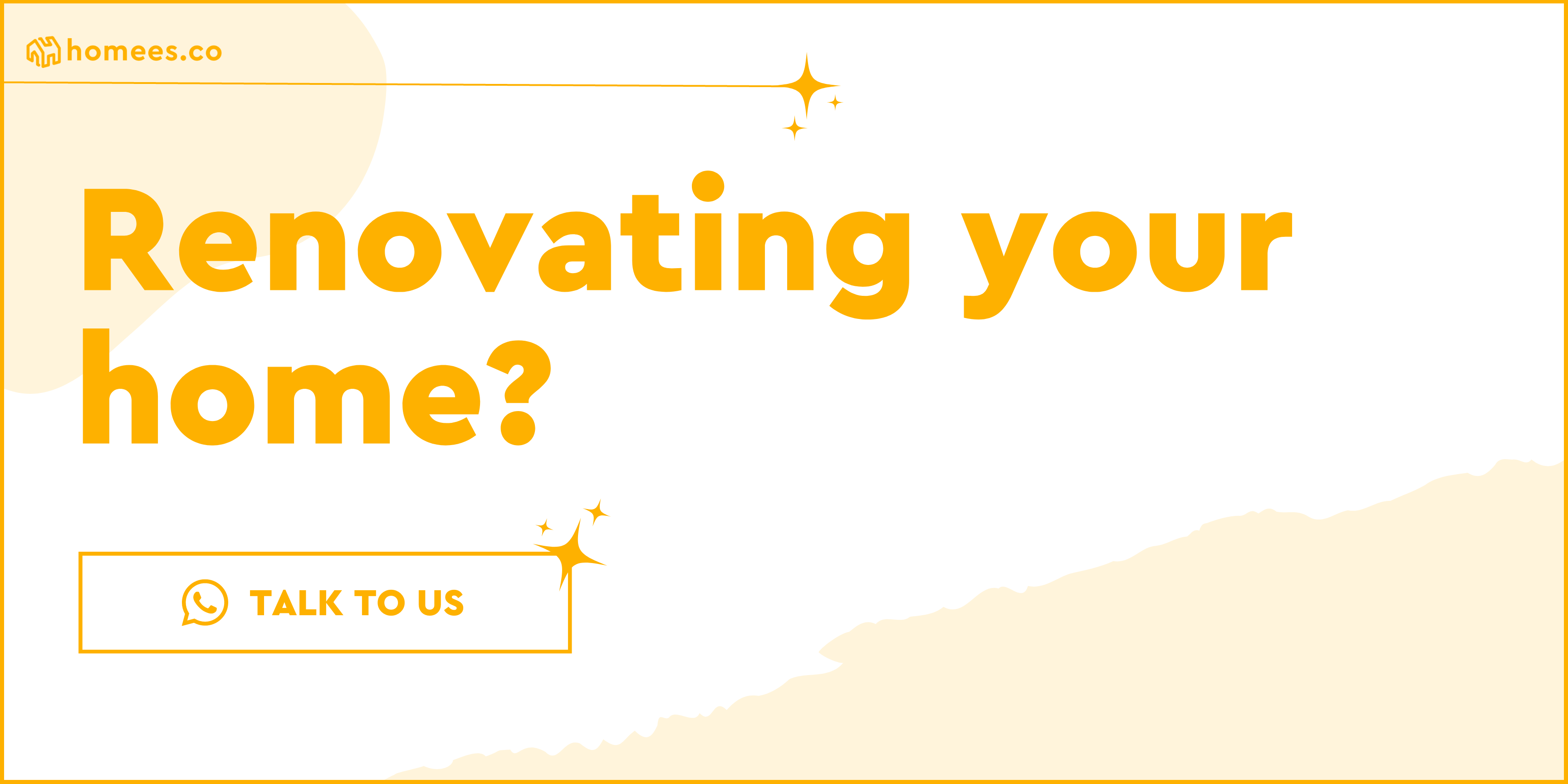 Plumbing Cost Calculator
Here is a plumbing cost calculator for you to estimate the cost of your plumbing needs.
(This calculator is currently in beta phase. All prices are estimated.)
The Cost List Of Plumbing Services In Singapore
We have summed up the plumbing prices in Singapore, virtually all kinds of plumbing services, from the bathroom to the toilet. To have a reasonable estimation of your plumbing projects, check out our plumbing cost guide and estimates.
Bathroom Plumbing Rates
| | |
| --- | --- |
| | |
| Clearing clogged toilet bowl/toilet bowl choke | |
| Supply & installation of toilet bowl | |
| Replacement of bottle trap for sink | |
| Replacement of WC flush cistern | |
| | |
| Replacement of shower set | |
| Replacement Instant Water Heater | |
| Replacement Storage Water Heater | |
Kitchen Plumbing Rates
| | |
| --- | --- |
| | |
| Replace kitchen sink/basin tap/faucet | |
| Supply & installation of basin | |
| Replacement of kitchen sink/basin | |
| Supply & Replace Bottle Trap for Kitchen Sink | |
| Replacement of Sink Basin | |
| Replace Sink/Basin/Cistern flexible hose | |
| Supply & installation of basin | |
Water Leakage Detection
| | |
| --- | --- |
| | |
| Labor & equipment to detect water leakage of concealed pipes in HDBs and condominiums | |
| Labor & equipment to detect water leakage of concealed pipes in a landed property including underground pipes | |
General Plumbing Rates
| | |
| --- | --- |
| | |
| Labor & material to repair exposed copper pipe leak or UPVC Pipe | |
| Supply & replace bottle trap for kitchen sink | |
| Replace Sink/Basin/Cistern flexible hose | |
| Clear floor trap choke/clogged floor trap | |
| Supply Labour & Material to Install Piping for Whole House | |
Emergency Plumbing
| | |
| --- | --- |
| | |
| Transportation / Troubleshooting | |
Factors that Affect Plumbing Project Costs
When it comes to hiring a plumber, prices may differ depending on the following factors:
The complexity of the job

:

The more complex a task, the more expensive it will be. This is because more time and resources may be required to complete the job.
Years of Experience

: In general, the more experienced the plumber is, the more they will charge per hour.

The urgency of the job: The more urgent the job, the higher it will cost. Be prepared to pay extra for services during after-working hours or odd hours. Holidays, weekends and after-hours emergencies will cost more.
Type of plumbing services required: The cost of different types of plumbing services can vary. Eg. Installing a new water heater may cost more than repairing a leaky faucet.
Location: Projects in remote or hard-to-reach areas may cost more due to transportation costs and logistical challenges.
Quality of materials used:  Better quality materials may result in a higher cost.
Types of Problems with Plumbing
You may experience the following problems in your plumbing system:
Leaks: One of the most common problems in plumbing, leaks usually occur in pipes, fixtures, and faucets. If not attended to, it can cause water damage and mold growth.
Clogged Drains: A clogged drain is caused by the buildup of hair, soap, food particles, and other debris which can cause backups and overflows in the long run.
Running Toilets: Usually due to a faulty flapper valve, a running toilet can waste a lot of water and even increase your water bill.
Low Water Pressure: Low water pressure is caused by buildup and can make daily tasks such as showering, and washing dishes difficult.
What Are the Common Plumbing Mistakes to Avoid
If you're planning to do plumbing yourself, do avoid the following mistakes so that your plumbing system can last for a longer time.
Leaving the water running: Failing to turn off the water supply before doing any plumbing work can cause water damage and flooding.
Over-Tightening Connections: Tightening too much can damage pipes and fittings, and even cause leaks.
Ignoring Building Codes: Building codes are created to ensure that the plumbing work is safe and up to standards. If you don't follow these codes, you may receive fines.
Not Calling a Professional: Some plumbing jobs require the expertise of a professional plumber. It is best to call a professional if you're unsure of what you're doing.
Plumbing Tips for Homeowners
Regular Maintenance: Keep your plumbing system in good condition by scheduling annual plumbing inspections. This can also help you to find out minor issues before they worsen.
Know Your Shut-Off Valve: Knowing the location of your shut-off valve is important, especially in an emergency where you need to quickly turn off the water supply.
Use Drain Screens: Placing drain screens over your sink and shower drains help o prevent hair, soap, and other debris from clogging your pipes.
Avoid Chemical Drain Cleaners: Chemical drain cleaners, especially intense ones, can damage your pipes and cause serious harm. Opt for a plunger or drain snake instead.
Don't Overload Your Garbage Disposal: Avoid clogging the system by disposing of small amounts of food waste at a time.
Check Your Water Pressure: You can install a pressure-reducing valve to prevent high water pressure, which can cause damage to your plumbing system.
How Can I Maximise My Savings on Plumbing
Regular Maintenance
Fix Leaks Promptly: Leaks cause water waste, which in turn causes higher water bills.
Install Low-Flow Fixtures: Low-flow toilets, faucets, and showerheads help to reduce water usage and save money on your water bill.
Use Hot Water Wisely: Heating water contributes to your electric bills. Use hot water wisely by taking shorter showers and washing clothes in cold water.
Insulate Pipes: Insulating hot water pipes prevent heat loss and reduces energy costs.
DIY When Possible: Simple tasks such as unclogging drains and replacing fixtures can be easily done with the right tools and knowledge.
Tips to Do Plumbing Yourself
Know Your Limits
Turn Off the Water
Follow Instructions
Test Your Work:
Types of Plumbing Services Available
Homees list of the top-rated plumbers in Singapore can provide the following plumbing services:
Plumbing Chokes and Repair
Bathroom
Clear/unclog toilet bowl choke, toilet sink choke, floor trap choke, drainage pipe choke, urinal bowl choke, bathtub choke, sink repair
Clear choke repair services
Clogged toilet repair fix
Bathroom flood repair
Bathroom clear choke repair, sink plumbing, repair, faucet repair, replacement. plumbing and repair
Burst pipe repair
Blocked toilet repair
Toilet bowl repair
Toilet choke repair
Shower repair
Shower leak repair
Leaky faucet repair
Leaking sink repair
Kitchen Plumbing
Kitchen flood repair
Clogged sink repair
Clear/unclog washbasin choke
Clear/unclog kitchen sink choke
Clear/unclog sink drain
Leaky Faucet
Clear/unclog slow drains
General Home Plumbing
Clear/unclog of choked pipes and manhole
Clear/unclog drain choke
Drain choke repair
Clogged drain repair
Drain Cleaning
Clear Concealed pipes choke
Clear Water pipes choke
Plumbing Leaks & Pipe Repair
Detect leak
Bathroom leak repair
Leak repair
Pipe burst repair
Pipe leak repair
Water leak repair
Water Pipe Leak Repair
Water Pipes Repiping
Leaking pipe repair
Burst pipe repair
Sink Pipe Repair
Exposed Copper Pipe leak Repair
Concealed Copper Pipe Repair
PPR Pipe Leak Repair
PVC Pipe Leak Repair
Stainless steel pipe leak Repair
UPVC pipe leak Repair
Shower leak Repair
Toilet bowl leak Repair
Toilet flush system / Toilet Flush tank leakage Repair
Faucet/tap leak Repair
Toilet/Bathroom Leak Repair
Plumbing Installation Services
Bathroom plumbing works
Showerhead and shower set installation
Shower mixer tap/faucet installation
Instant water heater installation
Urinal installation and replacement
Washbasin tap/faucet installation
Kitchen sink tap/faucet installation
Kitchen sink bottle trap installation
Kitchen plumbing works
Installation for kitchen plumbing
Washbasin installation
Kitchen sink installation
General
Installation for sewage plumbing
Washbasin tap and faucet installation
Kitchen sink tap and faucet installation
Kitchen sink bottle trap installation
Installation of Water Pipes/Stainless Steel Pipe/Copper Pipe/UPVC pipe

Plumbing Replacement Services
Bathroom replacement
Toilet Bowl Replacement
Shower Head / Shower Set Replacement
Shower Mixer Tap/Faucet Replacement
Storage Water Heater Replacement
Instant Water Heater Replacement
Wash Basin Tap/Faucet Replacement
Kitchen Sink Tap/Faucet Replacement
Kitchen Sink Bottle Trap Replacement
Toilet Flush System / Toilet Flush Tank Replacement (Inside Toilet Cistern)
Rectify water discharge into the toilet bowl by replacing of siphon
Shower Head Replacement Service
Shower Replacement Service
Toilet Bowl Replacement Service
Kitchen and General
Replacement of faucets and plumbing fixtures
Installation of a rubbish bin for HDB flats
Replacement of piping and sewage system for buildings
Replacement of cast iron sewage piping for HDB Flats
Re-piping of Water Pipes
Re-piping of Stainless Steel Pipe
Re-piping of Copper Pipe
Re-piping of UPVC pipe
Wash Basin Replacement
Kitchen Sink Replacement
Urinal Replacement
Emergency Plumbing Services
24-hours plumbing services
24-hours emergency plumbing
How to Screen For A Reliable Plumber
Screening of the plumbers: You should assess the reviews of plumbers before hiring. After whittling your choices down to a few, speak to them to compare quotations and their level of service.
Arrange for an appointment: Call the plumber and ask if they provide a no-obligation on-site assessment. Some plumbers may charge for coming down, so clarifying with them beforehand is an excellent way to avoid these charges.
Ask for estimates: The best way to avoid being overcharged is to compare prices first, then ask them for estimates. Be mindful that some plumbers give low prices to attract you and then charge extra for add-ons. A good way to avoid this is to check their reviews and provide feedback should they be overcharging for your job.
During the job: For security purposes, the best option is to be around to oversee the task at hand. If you are busy, ask the plumber if you must be home during work. Depending on your relationship with the plumber, you may choose to leave the keys with them while you are out or ask someone you trust to stay in the house as a proxy.
After the job: Clarify beforehand if the plumber provides warranties or guarantees. Competent professionals tend to stand by their work and give quality assurance through warranties or guarantees.
Questions Before Hiring Plumbers
When it comes to an emergency such as a burst pipe or uncontrollable water leakages, hiring a handyman or plumber may seem like a good idea. However, there have been many instances where a homeowner get ripped off, such as being quoted a few times of the original price.
No matter what the situation, there are some standard questions you should ask before hiring someone, especially making sure they are good-rated plumbers.
Are you licensed, bonded, and qualified to work in my area? To ensure your plumbing project goes on smoothly, make sure you select plumbers who are licensed and qualified to work. PUB Singapore requires sanitary plumbers to take on a license, and you can find out more information on https://app.pub.gov.sg/licensedplumber/Pages/default.aspx
How do you charge? Some plumbers charge by the hour, others charge by a flat fee. If they quote by the hour, it always helps to let them estimate the hours needed to complete the job. This is to prevent unnecessary markups by plumbers who may drag the work to earn more.
Do you offer a warranty or guarantees for your work? Reliable plumbers give a period of warranty to ensure satisfaction in their work. It is advisable to have these guarantees in writing, with the areas covered by the warranty clearly stated. Good plumbers will provide at least a 30-day guarantee, with some even helping you after that period out of goodwill.
Do you have experience with similar projects to mine? Most plumbers have a vast amount of experience and can deal with most plumbing issues. However, for more significant projects such as kitchen renovation, this is an excellent question to ask and know the answer beforehand. Good plumbers should have thousands of similar plumbing projects and work to tell you.
How much in advance do I have to make an appointment with you?
What are the possible extra charges? Before you hire the plumber, it is best to know what are the potential areas they may charge you for. This is to prevent markups and scams, making sure you get what you require from them.
Emergency services: Most if not all, plumbers do charge additional for emergency services to compensate for their inconvenience. If you do not want these extra costs, you can make sure to call them within their regular hours instead of non-working hours.
Can you provide me with a detailed written estimate? Most plumbers can give free estimates. This is to ensure the plumbers stick to the pricing and prevent unnecessary markups.
Do you clean the area after the job? While it is not strictly necessary, having a plumber who will clean up any mess generated by his or her work is a big bonus for you.
Plumber Licensing in Singapore
Since 1 April 2018, sanitary plumbing works in Singapore can only be conducted by
PUB Licensed Plumbers (LPs) and
SPS-registered sanitary plumbers
For non-SPS registered, freelance plumbers can only:
Work under the direction of LPs
Work under the direction of the current LWSPs or SPS-registered plumbers under 30 September 2018.
After 1 October 2018, all water service plumbing works and sanitary plumbing works:
All plumbing works can only be carried by LPs
Plumbers without a license can only work under the direction of LPs.
More information can be found on https://www.straitstimes.com/singapore/sanitary-plumbers-to-require-licences-under-new-licensing-scheme-from-april-2018-pub.
Plumber Cost Tips
Hiring a reliable and knowledgeable plumber can save you money in the long run. Follow these steps to find the right plumber while keeping within budget and avoiding future problems:
Get a written estimate from the plumbing company. This is to ensure a clear understanding of the costs involved. Make sure to discuss any potential issues that may arise during the project and request that the estimate is provided in writing, preferably in black and white or digital format.
Take note of first-hour and trip fees. These upfront fees or higher rates for the first hour are often applied just for the initial visit, but they can also be included in the overall cost of repairs and renovations.
Research and get multiple quotations: It's always a good idea to research multiple plumbing service providers before choosing one. By obtaining multiple quotes, you can compare prices and services to ensure that you get the best value for your money.
Ask for a detailed estimate: The lowest bid may not always be the best, as these are tactics often employed to attract customers before charging extra for add-ons. Clarify possible add-ons before starting the project.
Consider consolidating plumbing jobs. For example, if you have a leaky faucet in your bathroom, inquire about it with your plumber while they are working on your toilet.
Company background. In Singapore, most plumbing areas require a license to operate. Choosing a reliable and experienced plumbing service provider can help ensure that you get quality services at a reasonable price. Check out online reviews and ask for referrals from friends and family to find a reputable provider. Take a look at our article on questions to ask plumbers.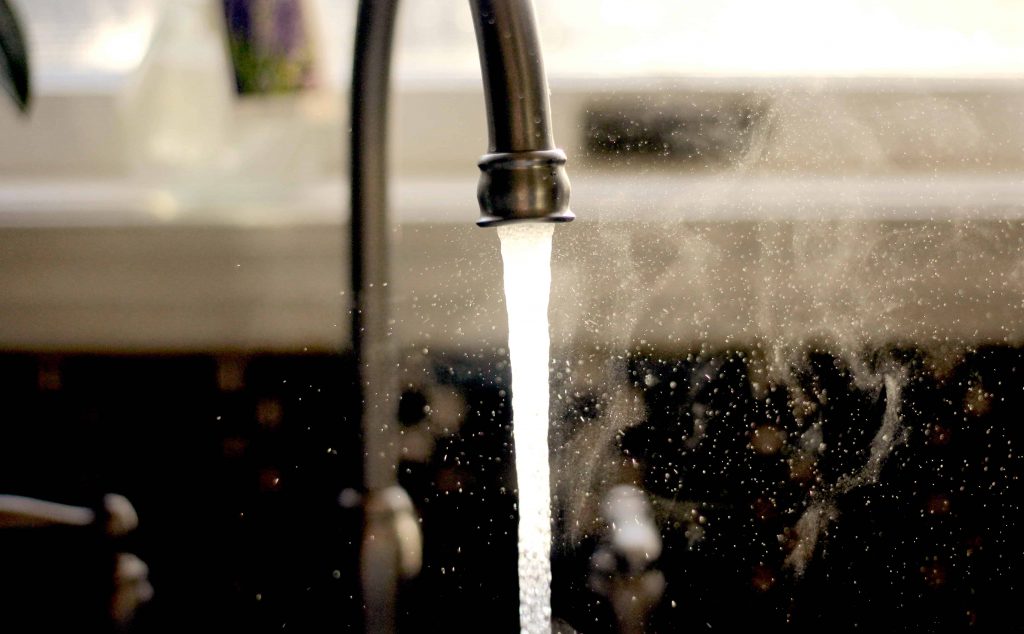 Cost To Install A Faucet
Most homeowners need to replace their faucets after a few years of use. It is also common for homeowners who are renovating their bathroom or kitchen or doing a remodelling or upgrade.
Faucet comes in all kinds of brands, and having a durable one with the correct installation can save money in the future and may help to increase the value of the home.
Types of Faucets
There are many types of faucets available on the market, each with its own unique style and features. Here are some common types of faucets:
Single-Handle: A popular choice for bathroom and kitchen sinks, the single-handle faucet controls water flow and temperature.
Double-Handle: A double-handle has separate handles for hot and cold water, and is often used in bathrooms.
Wall-Mounted: As its name suggests, it is installed on the wall rather than on the sink or countertop. Wall-mounted faucets provide a sleek and modern look to the bathroom interior and are often used with vessel sinks.
Bridge: This type of faucet has a bridge connecting the hot and cold water handles.
Pull-Down: It has a spray head that can be pulled down from the spout. It is a popular choice for kitchen sinks and provides flexibility for washing and rinsing dishes.
Commercial: A commercial faucet is designed for heavy-duty use such as high water pressure and frequent use in commercial kitchens or bathrooms.
Touchless: It has motion-detecting sensors that allow you to turn the water on and off without touching the handle. You can often see this type of faucet in public restrooms for hygiene reasons.
Faucet Installation Cost Factors
Type of Faucet: Some faucets are easier to install while others require specialized skills or tools.
Plumbing System:  If your plumbing system is old or damaged, additional repairs or upgrades may be required before installing a new faucet
Additional Services: Additional services such as removing an old faucet or repairing damaged pipes will increase your cost of installing a faucet
Labour Costs: The cost of labour vary depending on the plumbing service provider and the complexity of installation.
Faucet Installation Costs
Basic Faucet Installation: S$80 – S$150, depending on the complexity of installation and type of faucet.
High-end Faucet Installation: S$200 – S$500, depending on the complexity of installation and type of faucet.
Additional Costs: There may be additional costs for materials like pipes, mounting hardware and connectors. These cost around S$20 – S$100 or more, depending on the type of materials required.
Cost To Install A Bathtub
Bathtubs, if installed in a bathroom, will definitely transform the look and feel of the bathroom. Due to it being a major project, there are many factors to take into consideration. You may want to look for bathroom remodelling professionals for advice.
Types of Bathtubs
Like faucets, there are many different kinds of brands and bathtubs for you to choose from. A few of the more popular ones include:
Alcove tubs:

walls surround these tubs on three sides. They help maximise space in a smaller bathroom.

Corner tubs

:

As its name implies, corner tubs are installed in a corner, and are ideal for smaller bathrooms.

Freestanding tubs

:

These tubs are not installed on a wall, and are sometimes used to be statement pieces.

Under-mount tubs

:

These are luxurious options, where that are designed to be installed at floor level.
Clawfoot tubs: These vintage-style bathtubs have feet that elevate them off the ground, giving them a classic and elegant look.
Whirlpool tubs: They have jets installed to create a whirlpool effect, providing a therapeutic and relaxing bathing experience.
Walk-In tubs: These tubs have a door that opens, allowing the user to walk in rather than climb over the edge. They are designed for people with mobility issues and often come with built-in safety features.
Bathtub Installation Cost Factors
Type of bathtub: Expect to pay more for higher quality, luxurious tubs like high-end marble or cast iron.
Bathtub size: More materials and labour are needed for larger bathtubs.
Basic labour for bathtub installation: Labour costs vary depending on the plumbing service provider and the complexity of the installation. Mostly charged on an hourly basis.
Plumbing requirements: The complexity of the plumbing required for installation can affect the cost. For example, if the bathroom does not have existing plumbing for a bathtub, additional piping and drainage may need to be installed.
Location of bathroom: If the bathroom is on a higher floor or is difficult to access, the cost may be higher due to the additional labour required.
Additional features: Additional features like jets, lighting, or a built-in sound system can increase the cost of bathtub installation.
Bathtub Installation Costs
Basic Bathtub Installation: S$500 – S$1,500, depending on the complexity of installation and type of bathtub. This cost typically includes plumbing and necessary hardware.
High-end Bathtub Installation: S$2,000 – S$5,000 or more, depending on the complexity of installation and type of bathtub. This cost may include additional features like jets, built-in lighting, or high-end materials.
Additional Costs: Additional costs may be charged for materials like tiles, grout or caulking and range from S$200 – S$1,000 or more.
Installing a bathtub can be tricky, as the product itself may be brittle and may shatter upon the possible heavy impact of installation works. The tub also needs to be level to ensure it drains properly.
As such, it is advisable to engage a bathtub installation company for such a project.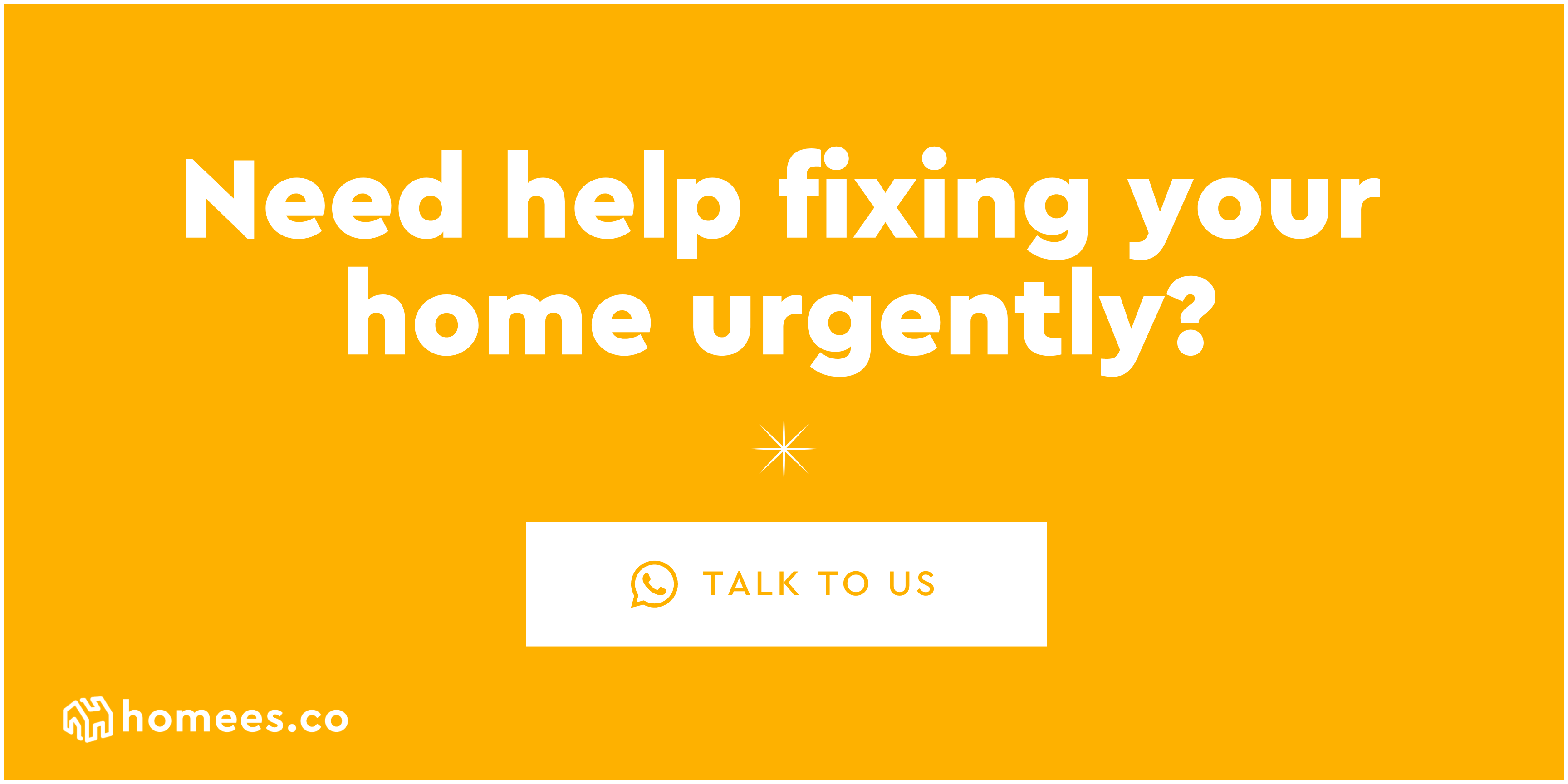 ---
Water Heater Installation, Repair, and Removal Costs
Installing a water heater typically requires a higher level of skill compared to usual plumbing works. It is best to talk to a few water heater installation companies and compare the catalogue and quotations before hiring one.
Water Heater Installation Cost Factors
Type of heater
Labour costs
Plumbing System: You'll need to replace your plumbing system if it is old or damaged before installation.
Location of heater
Debris disposal
Water Heater Installation Costs
Electric: S$300 – S$800
Gas: S$500 – S$1,000
Tankless: S$1,000 to $2,500.
Water Heater Repair Cost Factors
For water heater repair works, the cost factor is much more straightforward. Depending on whether the problem can be fixed, the cost is usually based on labour and perhaps miscellaneous travelling fees. If nothing is done, there is usually a charge for consultation or miscellaneous fees.
Water Heater Repair Costs
Thermostat Replacement: S$100 – S$200
Heating Element Replacement: S$150 – S$300
Pressure Relief Valve Replacement: S$100 – S$200
Tank Replacement: S$500 – S$1,500
Water Heater Removal Cost Factors
Water heater removal cost is also straightforward. A plumber or handyman can complete this project.
Labour
Debris disposal charge (one-time)
Water Heater Removal Costs
Electric: S$150 – S$500
Gas: S$200 – S$600
Tankless: S$300 to $800.
---
Cost To Install A Sink Drain Pipe
When it comes to installing a sink drain pipe, how much you pay the plumber is affected by the following few factors:
Sink Drain Installation Cost Factors
The cost to install a sink drain pipe can range from S$150 – S$500, depending on the factors below.
Type of pipe
Labour cost
Plumbing System: You'll need to replace your plumbing system if it is old or damaged.
Location of pipe
Cost To Install A Water Line
Installing a water line definitely requires experience and technical expertise. You may want to consider hiring a plumber for this task. Waterline-related projects are subjected to the following factors:
Water Line Installation Cost Factors
The cost to install a waterline range from S$200 – S$1,000 or more, depending on the factors below. Do note that the cost of installation may include additional expenses such as permits, materials and excavation fees (if required).
Labor
Type of waterline
Pipe length
Debris disposal
Removing water line
---
Cost To Repair A Toilet
Needing a toilet repair can be an extremely frustrating experience. While most homeowners engage a plumber to fix it for them, some may choose to Google and do it on their own.
Should you decide to hire a plumber, keep in mind the following cost factors that will affect your cost of hiring them.
Toilet Repair Cost Factors
Type of repair
Replacement parts: Depending on your case, you may need to buy new supplies for the repair work.
Labour cost
Age of toilet: Older toilets may require more extensive repairs or replacement parts that can be more expensive.
Location
The toilet repair cost will be dependent on what is needed to solve the issue. It may range from a simple replacement of a part to a more extensive repair, such as replacing a wax ring or closet flange.
Toilet Repair Costs
Flapper Replacement: S$60 – S$150
Valve Replacement: S$80 – S$200
Tank Repair: S$100 – S$300
Clogged Toilet: S$80 – S$200.
Cost To Repair A Leaky Faucet
Leaky Faucet Repair Cost Factors
Type of faucet
Severity of leak
Replacement parts
Labour Cost
Location
Fixing a leaky faucet can be a tricky task. You may want to consider a faucet repair contractor for such issues.
Leaky Faucet Repair Cost
Washer Replacement: S$80 – S$150.
Cartridge Replacement: S$100 – S$300.
Valve Replacement: S$150 – S$400.
Cost To Clean Sewer Line
Sewer Line Cleaning Cost Factors
Location
Length of line: Longer lines may require more time and equipment.
The severity of the clog
Additional repairs: Additional repairs may be discovered during cleaning, such as damaged pipes or tree root intrusion.
Time of service: Some plumbing service providers may charge more for cleaning services during weekends, holidays, or after-hours.
Sewer Line Cost
Basic Cleaning: S$100 – S$300. This involves clearing out minor blockages and debris.
High-Pressure Water Jetting: S$400 – S$800. This involves using high-pressure water to blast away tough clogs and buildups.
Camera Inspection: S$100 – S$500. This is done before or after cleaning to determine the exact cause and location of the clog.
Cost To Move Plumbing
There may be times when a fixture in a particular location at home can be unsightly, or when your bathroom designer simply coaxes you into getting a new bathroom look.
Chances are, you need to engage a plumber or piping specialist for this task.
Move Plumbing Cost Factors
You can expect to pay between S$100 and S$400 per fixture to move plumbing.
However, the total cost can be significantly higher depending on the extent of the work required. Eg. If you're moving a bathroom to a different part of the house, the cost can range from S$5,000 – S$10,000 or more.
The distance needed to move: The longer the distance, the more materials and labor will be required.
Plumbing System: The type of plumbing system and fixtures can also affect the cost. Eg. moving a sink or toilet in an older home with outdated plumbing systems may require more work.
Type of Flooring: If the area where the plumbing fixtures are being moved has concrete flooring, it may require more work and tools to move the plumbing fixtures.
Accessibility: Cost will increase if fixtures are difficult to reach or require dismantling other parts of the house.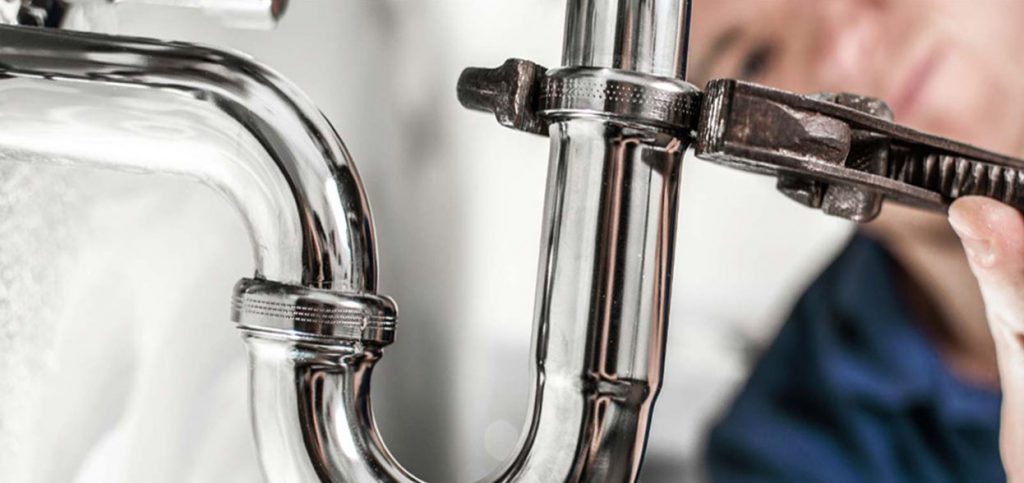 How to Estimate Plumbing Jobs
We strongly advise seeking the help of several professionals (at least 2-3) in an accurate estimate of the plumbing job.
However, the guides that we have linked throughout this article are an excellent first step to understanding pricing. Pricing in this article serves only as a guide as prices differ between different plumbers based on various factors.
Additional Resources
In Singapore, there are a few useful sites you can check out regarding financing, insurance and tips on handling costs for your home expenses. They are:
Plumber Singapore Price Infographic
Before we proceed further, we have prepared a handyman cost guide for your easy reference.
Check out the infographics we've created regarding handyman price in Singapore, click on the image to see the full infographic.
We're here to improve your home
Speak to hundreds of reliable pros, view their gallery, inspirations, and know the best prices with our resources.
Have full control over your home improvement projects with Homees.