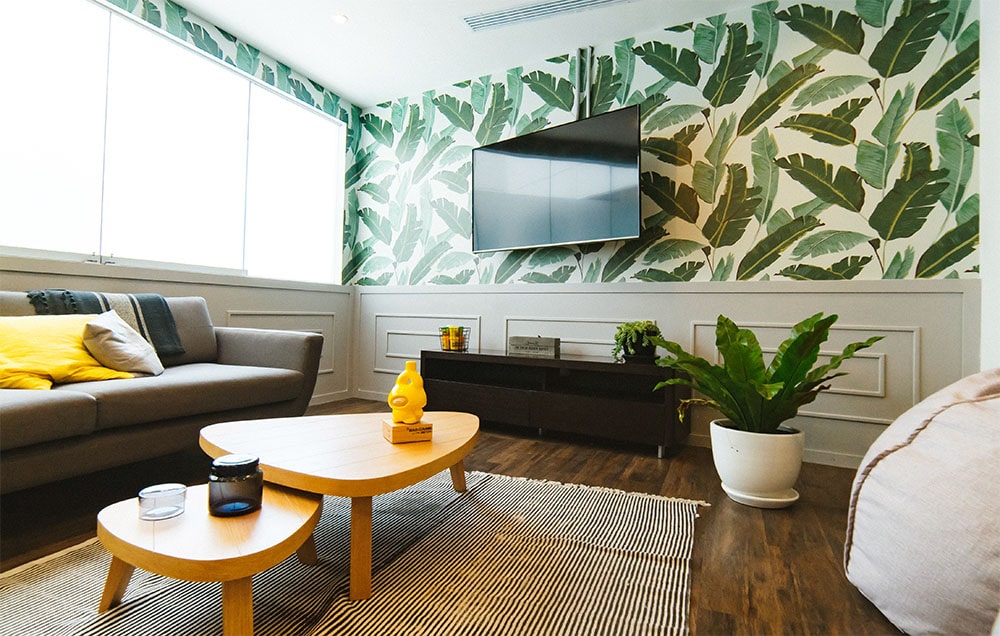 Homees provides a directory of wallpaper installation or repair companies in Singapore. You can compare and view a list of wallpaper installation or repair companies that can suit your home needs.
11 Best Wallpaper Installation or Repair Companies In Singapore (Our Top Picks)
| | |
| --- | --- |
| | |
| | |
| | |
| | |
| | |
| | |
| | |
| Hua Kwang Furniture & Decoration | |
| | |
| | |
| | |
| Kingsley Window Furnishing SG | |
| Kepha Design and Contracts | |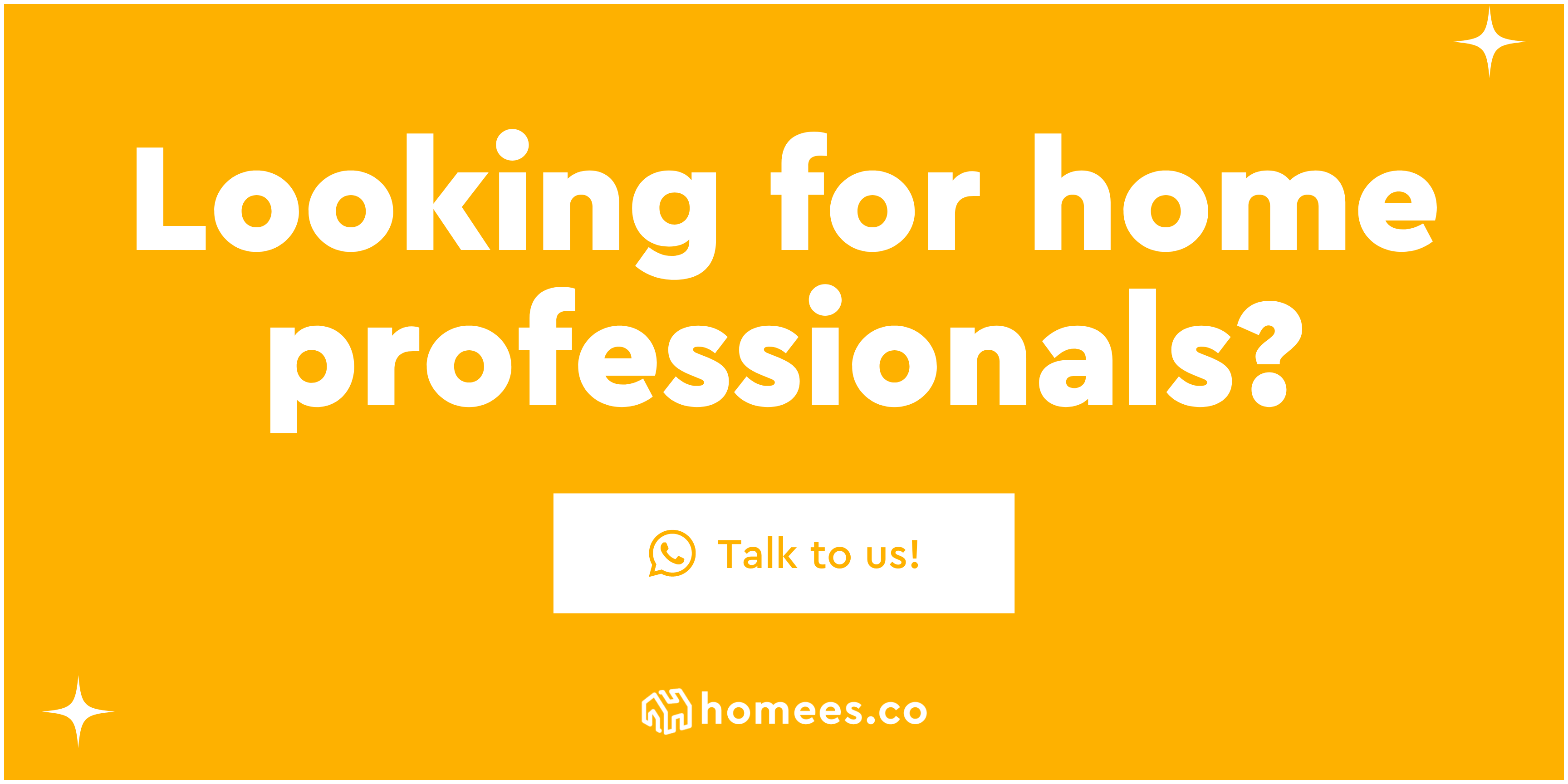 Cost of Wallpapering in Singapore
-Or Gypsum Board, covers wood or metal-framed walls

-Require a painter after the job is finished

$430 – $1,100 (single wall)

-Usually used as an accent or faux window

-Might include blocks, framed sheets, or floating tempered wall

-Known as pony/knee walls

($14 – $44 per linear foot)

Outdoor & Retaining Walls

-Used to add privacy without permanently changing the apartment

$4 – $11 per sqft (installation)

-Price varies depending on size and type of wood (e.g. pine is cheaper while teak is more expensive)
$14,500 and above (custom)

Decorative finish used for capping interior walls at the point where the wall and ceiling meets.

You'll need to paint drywalls

Uses special foam and sound dampening materials

Used to embellish floors, walls, and ceilings

Surfaces should be cleaned before starting on paint or any other covering jobs

Wallpapering Installation
How much does wallpaper cost? How expensive would wallpapering be?
Wallpapers and paint are available in a huge range of prices. On average, per square feet, wallpaper is more expensive to purchase. It is also more niche and requires suppliers for the purchase and installation, especially for the more unique patterns and colours.
Paint on average is cheaper and requires lesser supplies. It is also easy for homeowners to DIY and apply. It is also important to note that, however, higher-end faux paint and textured paint can still be expensive and may require help for it to be professionally applied.
You may need to prime your walls before applying the wallpaper. Investing in good-quality adhesives will enhance the lifespan of your wallpaper and ensure easy removal when its time arrives.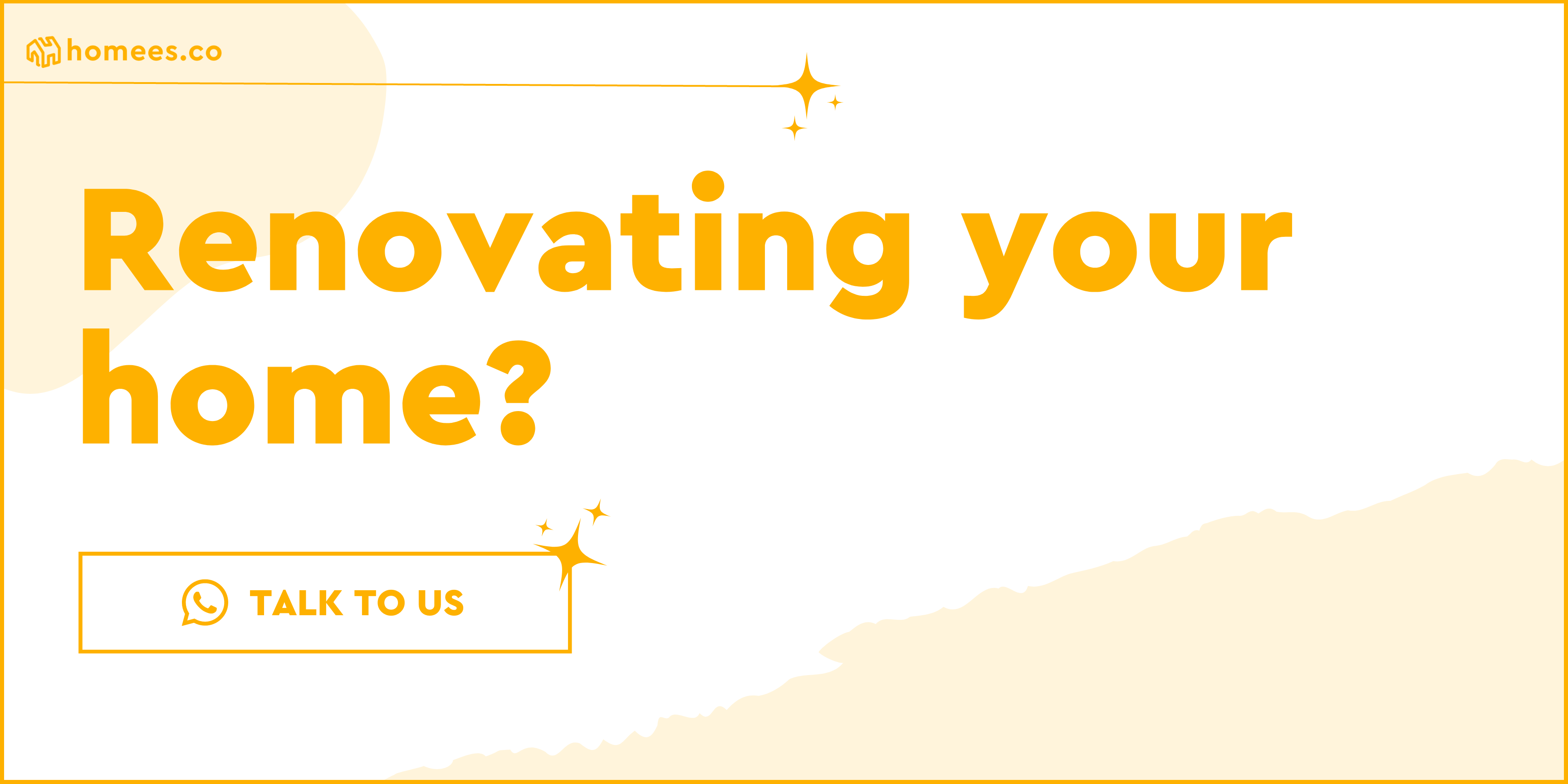 Why Use Wallpapers?
The walls of a home can change and transform the space it encapsulates with the help of paint or wallpaper. Recently, wallpaper is becoming increasingly popular. A uniformly painted wall has a habit of calming down the room's atmosphere. But homeowners looking for a louder and livelier vibe can turn towards the use of wallpaper to cover and decorate the walls.
Nevertheless, there are factors to consider when opting for wallpaper over paint. Individual factors include budget, home design and affordability.
Types of Wallpapers
Bamboo Wallpaper
Flock Wallpaper
Foil wallpaper
Linear wallpaper
Mylar Wallpaper
Printed Wallpaper
Transparent Wallpaper
Vinyl Wallpaper
When choosing a wallpaper, it is important to consider a few factors. You might require the wallpaper to be thicker to withstand blunt force it is near the doorway. You might also require a waterproof element for wallpapers in the kitchen and toilets.
Vinyl wallpaper is commonly used for its durability and versatility. It can also be removed and washed, making for easy maintenance.
Foil wallpapers can give the room a metallic shiny effect, while flock wallpaper is responsible for 3D fuzzy-like patterns that is commonly seen in working offices.
Bamboo wallpaper carries the distinction of being environmentally friendly, although it requires delicate treatment in its installation process. It is also not washable. In general, the low-cost end of the price spectrum starts with Vinyl wallpaper and ends with Flock and Bamboo options.
Pros of Wallpapering
Wallpaper last longer and are proven to be more durable than paint. Paint is susceptible to chipping and peeling from moisture or impact, whereas wallpaper (although vulnerable) can withstand such trauma better. It is also easier to refinish and clean. With paint involved, you would require repainting. But stains on wallpapers can be polished and cleaned.
Durability also translates to cost savings in materials, labour and time when it comes to renovations and re-designing. For homeowners with pets and children, durability would also mean that the walls are less vulnerable to wear and tear when exposed to high traffic interaction.
Wallpaper also allows the homeowners more creativity and versatility in decorating. Paint comes in many colours but usually only the neutral colours are painted onto the walls as they are aesthetically malleable to suit multiple home designs. With wallpaper, however, homeowners not only get to be unique, but they can also personalise and characterise their home.
Cons of Wallpapering
Replacing wallpaper, although inexpensive, can be fairly tedious. Removing wallpaper can be done with the use of chemicals or stripping tools. Otherwise, it may result in permanent damage to the walls. Hence, it is important and necessary to consult with wallpaper experts and contractors.
Wallpaper also carry the disadvantage of now being able to be applied on raw concrete or textured walls. Its colours may also be (more than paint) affected by light and shadow. Constant exposure to sunlight may result in some wallpaper being discoloured. In such cases, a solar panel film might help.
Painting also requires considerably less time to apply and setup than wallpaper does.
Questions to ask prospective Wallpaper Installation or Repair contractor
Questions to ask:
What is the size of your company (total staff strength)?
What kinds of training have your staff been through?
Can you provide a free written estimate outlining all the terms and conditions of what we discuss?
What are the payment options?
Do you offer a warranty or guarantee for your service or the unit?
What brands do you carry or service?
How long will the job take? Will you clean up after the job is completed?
Compare and review the best wallpaper installation or repair companies in Singapore
View their gallery and portfolio, compare prices of similar wallpaper installation or repair projects in your proximity. You can read the reviews from previous customers to understand the background of prospective contractors, how they rate their work, and message them directly to ask any specific questions.
Related Articles
We're here to improve your home
Speak to hundreds of reliable pros, view their gallery, inspirations, and know the best prices with our resources.
Have full control over your home improvement projects with Homees.