Window Repair Companies In Singapore
Homees provides a directory of window repair companies in Singapore. You can compare and view a list of window repair companies that can suit your home needs.
Why repair windows?
Window repair is one of the projects where you will need to hire a window repair company or contractor for the job. Sometimes, the repair work may require the contractor to climb outside of the window and dangle himself with a safety harness. Due to the expertise and experience, not to mention tools, that are required for the job, it is often preferred to leave the repair works to a repair professional.
There are many reasons that may require your window to be repaired. Sometimes, the need for window repairs may be brought into the limelight during defect checking works.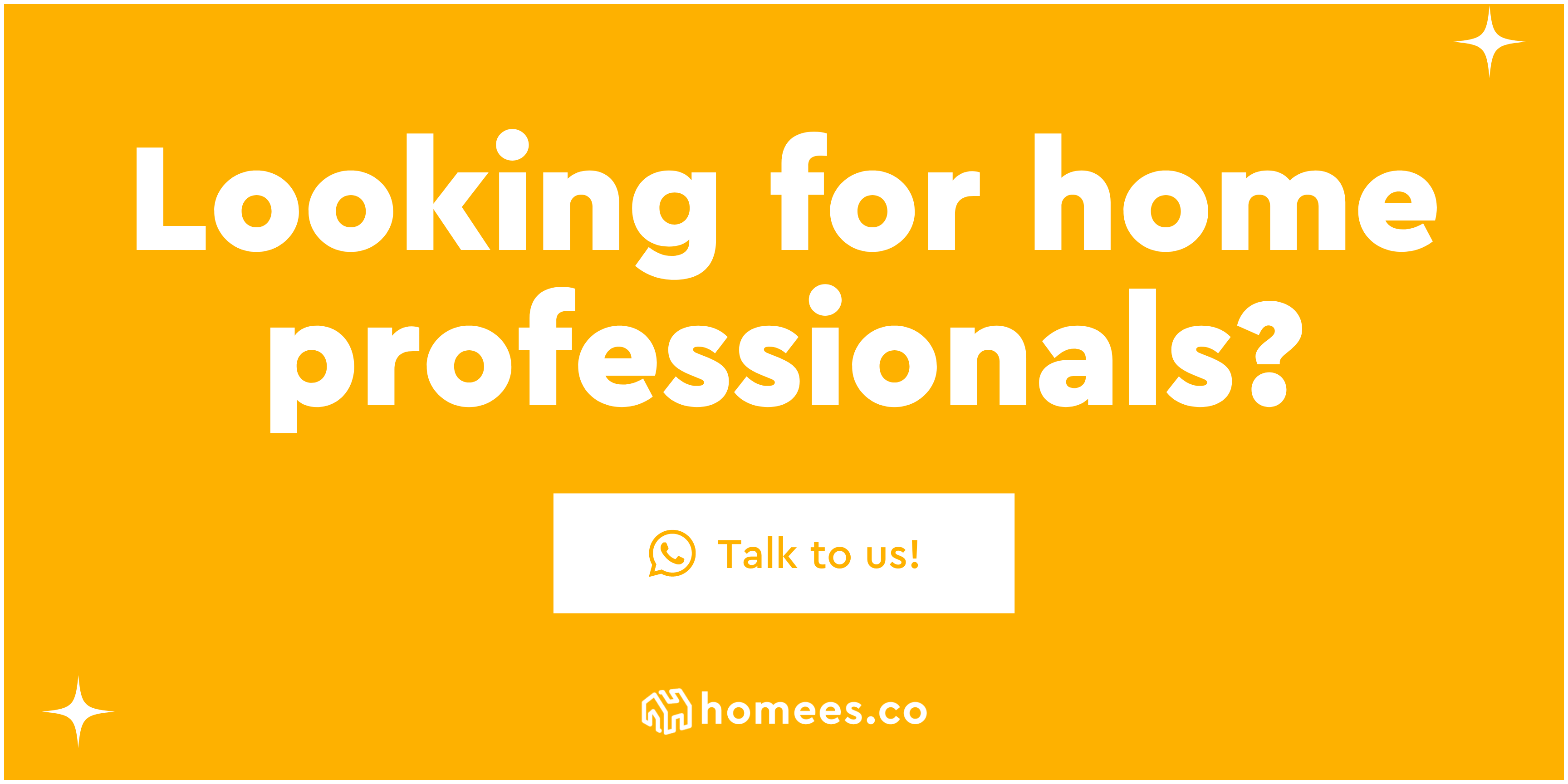 How to Repair Windows?
Whether it is sliding windows or casement windows, you will chance upon some defects to it, which can be pretty distracting in your daily lives. You can choose to call a professional if the problems become too complicated. We provide a list of the common problem which could occur in your home windows:
Decompose wood
If you have a wooden window, there could be a chance that your window will start rotting if the protective layer of paint or wax has worn off. Windows are always exposed to moisture, especially with the rainforest climate in Singapore. Rotten wood will cause moulds to manifest, pests such as termites will start to invade your wooden window if it is not repaired. When the rotting is not significant, epoxy can solve the issue. However, when the decomposition becomes too pervasive, you need to replace a new window.
Damage window panes
A broken window pane (glass part of your window), is often damaged due to impact. A typical example will be a ball smashing the window or a bird colliding into the windowpane. The shattered glass should be repaired immediately in case any glass fragments fall off, and it could be a hazard for your family. There is no repair for broken panes only replacements. You should call the manufacturer of your window for the replacement of window panes as they have built-to-fit windowpane for specific windows.
Resistance when opening window
Ever experience one side of the window is harder to open as compared to the other? This is a common problem faced by many household owners and here are some the reasons:
Excessive paint has spilt over to the hinges or the sliding track of your window frame, and this additional layer causes resistance when you try to move your window. Scrapping off the coat of paint should allow your window to open smoothly.
A layer of dirt is caught in hinges or the sliding track, simple cleaning to remove the dust will do.
Rusty hinges caused the window to be stuck when you try to open it, and you can choose to scrape off the layer of rust, chemical wash or change a new hinge for your window.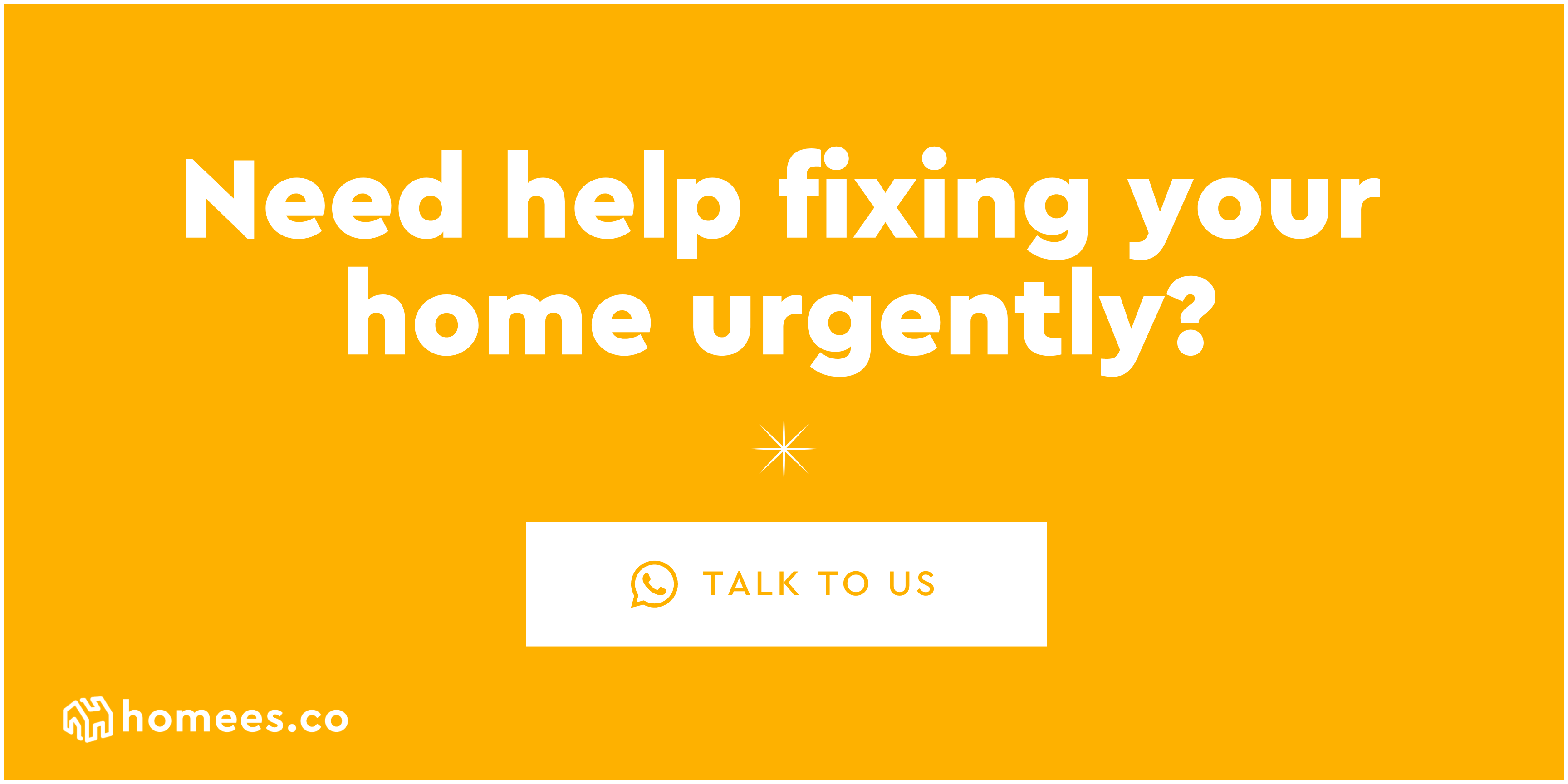 HDB Window Repair Contractors
For HDB renovations, it is important to hire BCA-registered contractors. You can check this list of contractors for HDB-approved contractors.
For private property renovations, you can check against a different list of contractors. You should also check with your management to see if there are any additional measures, especially for condominium management.
This ensures that your contractor knows the proper guidelines required to carry out the appropriate renovation. There are additional rules and regulations for renovating on windows in HDB flats.
It is best to engage a BCA-approved window contractor registered with HDB to ensure that the renovation complies with the window works.
For private residential properties, you may require approval from BCA and/or URA for renovation works. You can refer to these guidelines for information about permit requests and items that can be exempted from approval.
Questions to ask prospective window repair contractor
Do you have any past project photos and testimonials?
Do you provide insurance for your workers?
Are you BCA registered?
Do you provide any kind of warranty for your work or potential damages that you might cause?
Do you have your contractors, or do you subcontract the work?
What is the current problem with the windows? Do they need repair or a full replacement?
Window Hardware Repair Companies In Singapore
Homees provides a directory of window hardware repair companies in Singapore. You can compare and view a list of window hardware repair companies that can suit your home needs.
Home Windows Hardware Repair Price
On average, windows cost about $300 to $400 for a full repair. This may differ depending on the extent of the damage. Installation and labour costs will usually amount to $70. Window repair companies usually factor it in as an hourly rate.
Curtains, blinds and glass panels will be charged based on the square feet and area. Blinds might come in sleeves or panels, while some may be in a form of a roller sheet. Many HDB windows are also double-paned to provide homeowners with better insulation. During repair and replacement projects, this may incur a heftier cost.
Some single-paned windows, although cheaper in material cost to repair, may also stack the odds against you. Some single-paned windows would be tougher to uninstall and remove. Sliding, fixed, or hung panes are the easiest to remove. However, interior designers may sometimes bring arched or elliptical window panes to suit the home design. Elliptical and arched window panes would be expensive to uninstall and replace, due to their unique structure and shape.
How can you save money on window repair costs?
Window replacement projects are usually expensive. However, they cannot be ignored or put on hold. Putting off repairs may worsen the damage worse and more expensive to fix.
Nevertheless, there are a few nifty ways you can cut down on repair expenses.
By regularly maintaining your window and seeking repairs when required, you are already saving up money in the long run, as you save up on replacement costs.
During projects, replace or repair multiple windows at once. This would reduce your per-unit cost for the repair works. It also saves the contractors time as there are already on-site. This translate to cost-savings for the homeowners.
Ask about simple fixes. For example, a simple draft snake foam attachment can seal a shaky or loose window frame at a fraction of the cost of a frame replacement. Wood putty can also work wonders on older frames, if the wood has not rotted or suffer from a termite infestation.
Do not be hesitant about upgrading older windows. Antique windows repair is a costly and tedious process. By upgrading to modern energy-efficient windows, and maybe installing a solar panel, you get to save costs and lower your energy bill at the same time.
Windows are usually paired with hardware like blinds, shutters, etc. as home decor or provide privacy to your homes. Defects can occur to your window hardware, here are common problems with window hardware which require reparation.
Blinds: Blinds allow you to adjust the amount of sunlight that can enter your home. When fully closed, it can block sunlight from entering your home and also provide privacy. A common defect that can occur to your window blinds is due to bending or fracturing of windows when young children or pets play with it.
Curtains and drapes: Curtains are very light fabrics that are usually paired with blinds to provide you with adequate privacy. Drapes, on the other hand, is made of thicker fabric material, and it can block away from all sunlight from entering your room when fully closed. Curtains and drape tracks can be easily broken when too much force is being applied.
Shutters: Shutters are installed in the interior and exterior of your home, and a hinge connects the panels. Like windows when the hinges become rusty or too dust and paint have accumulated on it, the shutter becomes hard to move. Depending on the problem you face, you can choose to call a contractor to repair your shutter if the problem is too complicated or DIY if simple scraping and cleaning will do the job.
Window tinting: In hot weather climates like Singapore, window tinting can help to reduce heat and glare from the sun. Some Window tinting changes your windowpane into a one-way glass. This allows you to enjoy the scenery outside your home and at the same time, provides privacy in your room. For more information, you can visit our window tinting category page.
Window grills: Many Singapore homeowners who stay in high-rise estates like HDBs and condominiums would want to install window grills for the safety and security of their families. Slim window grills usually protect to prevent people from breaking in or children from bending window grills. Your window grill can be damaged when too much weight is hanging on it or if you have a wooden window grill pests such as termites will feed on it.
Questions to Ask Prospective Window Hardware Repair Contractor
What kind of contractor are you looking for?
What type of windows do you want to install?
What is your budget?
If you are replacing your windows, what is the current problem with the windows that made you change them?
Do you have your contractors, or do you subcontract the work?
Do you provide any kind of warranty?
Do you have past project photos and testimonials?
Do you provide insurance to your workers?
Are you BCA registered?
Compare and review the best window and window repair companies in Singapore
View their gallery and portfolio, compare prices of similar window repair projects in your proximity. You can read the reviews from previous customers to understand the background of prospective contractors, how they rate their work and message them directly to ask any specific questions.
Related Articles
We're here to improve your home
Speak to hundreds of reliable pros, view their gallery, inspirations, and know the best prices with our resources.
Have full control over your home improvement projects with Homees.