Got the keys to your new home? You must be eager to get renovations started after planning for months. But wait! Checking on your new home's condition is very important especially when it's newly built. If defects are raised within the Defect Liability Period, you will be able to get these rectified by HDB, or whoever is responsible, for free.
Do not start any renovations immediately after getting your keys! Although the Defect Liability Period lasts for a year, starting any renovations will make it complicated when a defect is raised. By then, nobody will know who is responsible for the defect and HDB will not cover for any defects once renovation starts.
Why do I need to get my new home inspected?
Your wallet will thank you for it! Take advantage of the Defect Liability Period and give your new home a thorough inspection. At a small cost, you can get your home inspected, and should there be any defects, you'll get them fixed for free. This is way cheaper than skipping inspection and jumping into renovations just to find out there's water seepage, faulty circuit breakers, mould etc. That's when you have to use money from your own pocket to fix all these defects because HDB is not liable for any defects once renovation starts. Hence, getting your house inspected is like an assurance to make sure you don't have to fork out extra money on top of your renovation budget.
Even if your home is not new, possibly purchasing from someone else, you might want to make sure there are no illegal renovations undertaken by the previous owner. If unaware, such renovations might pose a threat and can be dangerous. You might end up becoming responsible for something you're unaware of.
Some illegal renovations include:
Mezzanine floors act as an indoor balcony, adding another level to a house like a loft. Unfortunately, mezzanine floors add weight to the building's structure if you're staying in HDB and can be unsafe for you and the neighbour living one floor below. You'll receive a $5,000 fine if caught, excluding the cost of removing it.
Constructing concrete platforms
Adding concrete platforms will exceed 150kg per square metre of floor area, which will again, pose a threat for both you and the neighbour living below.
Despite using them as a storeroom to keep our home essentials, bomb shelters are actually made of special materials to protect us when we need them. Any changes to its walls, ceilings, doors, and floors are not allowed. However, if you find its presence ruining your home's overall aesthetic, you can hide it behind a feature wall or paint it a similar colour to the other walls of your home.
Removing BTO bathroom walls and tiles within the first 3 years
All wall and floor finishing of BTO bathrooms come with waterproofing membranes to prevent water from leaking through your flooring and to the neighbour below your unit. Hence, you're not allowed to remove the tiles for the first 3 years. However, you can still tile over the existing flooring and walls as long as it doesn't exceed 50mm in thickness.
Tearing down structural walls
Although hacking of walls is allowed, you'll have to take note of structural walls that support the structure of the entire building so that your ceiling will not collapse. Check your HDB floor plan. Any walls bolded are structural walls and cannot be touched.
---
How to report home defects?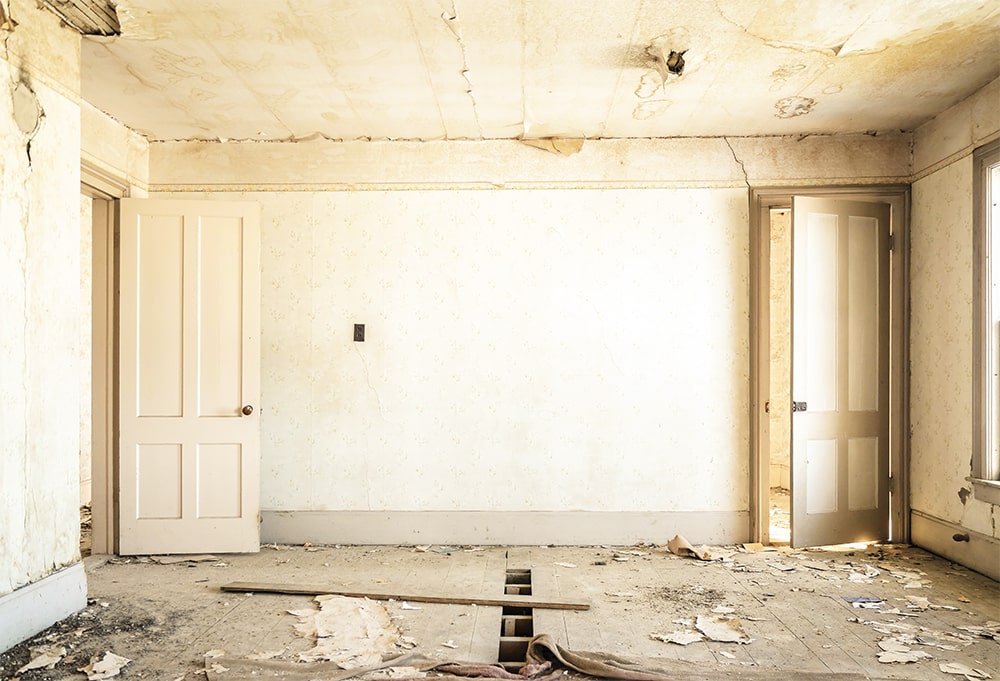 You can either do the home inspection yourself or hire a home inspector. Here are some tips on how to get started.
Defect Feedback Forms
Once you've collected your keys, you'll also receive a Defect Feedback Form that requires you to fill in the information regarding the defect. Don't be afraid to take as many as you want in the event that your home has a lot of defects or you lose a copy.
Defects Reporting Period
HDB states that it is vital to report your defects within 1 month after key collection and before renovation starts. If you need more time, you can call HDB for any way to extend the deadline. After noting down the defects, you have to submit the form to your Building Service Centre (BSC). The location of your BSC is usually around your flat's vicinity and it's only available for a period of time. Hence, it is best to settle all maintenance requests before the period ends.
Rectification Period
After submitting your form to BSC, they will arrange for contractors to rectify the issues addressed. Do note that most rectification works last around 2 weeks, thus, you may want to postpone your renovation works till then.
Find Defect Inspection Companies
---
Hiring a Defect Inspector
If you don't have time to personally do the checks yourself or are afraid you'll miss out on potential defects, you may consult a home inspector. Most companies will charge around $200 – $400 but the price ultimately depends on the size of your home, the number of trips made, and the location. Most inspectors have a fixed price for homes below 2000 square feet and higher prices for bigger houses.
Price Package for Executive Condominium & Private Condominium
Price Package for HDB Flats & Other Properties
Home Inspection Checklist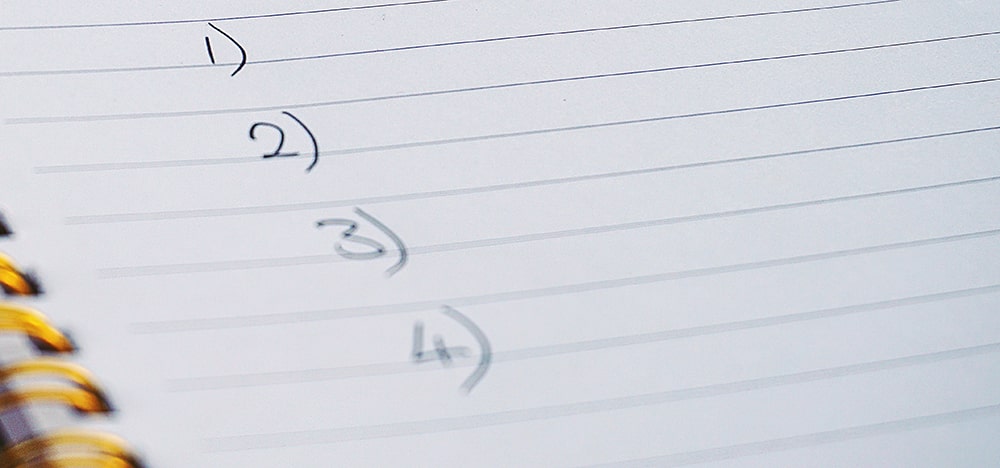 Although it is recommended to get a home inspector as they're more experienced and have a more detailed checklist, you may do the home inspection on your own. Defects are grouped into 7 categories: floors, internal walls, ceilings, doors, windows, mechanical and electrical fittings (air-con, switches, taps, power points etc.), and other components (carpentry, staircase railings, shoe racks etc.).  Here is a checklist of defects to look out for.
Floors
Any scratches, chips, or cracks on floor tiles?
Are there visible stains? This can indicate there is water seepage.
Flooring and tiles evenly laid? Ensure there are no tiles sticking out or unevenly laid.
Tap on the tiles. Does it produce a hollow sound? If so, the tiles might not be well-assembled.
Are all tiles evenly grouted?
Consistent tonality?
Internal Walls & Ceilings
Visible cracks? Cracks can indicate problems with the structure of the building.
Are there any stains or watermarks? This indicates possible water seepage.
Are the walls and ceilings uneven?
Peeling/Flaking paint?
Doors & Gates
Difficult to open and close? They should open and close easily with your keys and have no screeching noise.
Able to lock and unlock easily?
Rusty hinge on doors and gates?
Are there any missing screws?
Loose peephole? Are you able to view it clearly?
Faulty door stopper?
Door and gate properly aligned?
Windows
Smooth opening and closing (window encasement)?
Smooth sliding (sliding window)?
Able to lock and unlock?
Any rust, stains, or scratches?
Any missing screws?
Faulty hinges, locks, or frames?
Water seepage at joint or frame?
Mechanical & Electrical Fittings
Power points working?
Rusty/faulty power sockets?
Is there a visible gap in the wall?
If it's a resale flat, get an electrical inspector to check for wiring conditions.
Any cracks, scratches, or dents on your toilet bowl, toilet seat, basin, taps, and showerheads?
Faulty toilet seat?
Water seepage?
Faulty flushing system?
Does water flow smoothly?
Water dripping or leaking when you off your tap?
Carpentry
Missing screws?
Exposed nails or staples?
Inconsistent carpentry?
Loose staircase railing?
Rusty hinges?
Misalignment?
Alternatively, you can check BCA's homeowner's guide if you want to reference the standards used in CONQUAS (BCA's Construction Quality Assessment System) to assess the quality of the workmanship.
Home Inspector FAQs
Do I need to be around when the inspection takes place?
Yes. As your house is your expensive asset, it is important that you stay around while the home inspector checks your house so you know what is wrong. If you're unable to stay throughout the inspection, do at least try to be there at the start and end of the inspection. If that is also impossible, some companies will require a letter of authorization while others will make arrangements to enter your house and will brief you via phone after inspection.
What do defect checking specialists provide?
Home defect inspectors will typically check for damaged, spoiled, or faulty areas of your house. They will then compile all defects into a list and send it to the developer while you will get a report. A joint inspection will be arranged before rectifying works begin.
Find Defect Inspection Companies
---
We're here to improve your home
Speak to hundreds of reliable pros, view their gallery, inspirations, and know the best prices with our resources.
Have full control over your home improvement projects with Homees.