Confused about what kind of flooring is best for your home? Don't know what is the difference between various types of flooring options and their pros and cons? If yes, then you have come to the right place.
In this article, we will present a comprehensive guide about the different types of flooring options available to you and how they compare with each other. Their various pros and cons can help you decide which particular type is ideal for your home based on your choice and preferences.
Various Kinds Of Flooring Materials
In Singapore, if you are looking for the types of flooring to suit the preferred style of your home, there would be six main flooring materials to be chosen from!
Vinyl
Vinyl is a man-made, synthetic material that is an economical option and has a range of aesthetic designs.
Pros:
Vinyl floor is easy to install and can last a few years if you take care of it. There are water-resistant and hence users do not need to worry about it getting wet. Maintenance is something you do not need to worry about as cleaning is easy! Furthermore, vinyl provides a plethora of designs and colors for you to choose from that can mimic stone and wood.
Cons:
Unfortunately, this flooring cannot handle heavy flow traffic and they are prone to get physical damages such as dents and scratches. Furthermore, some people may not favor the plastic feel that it has.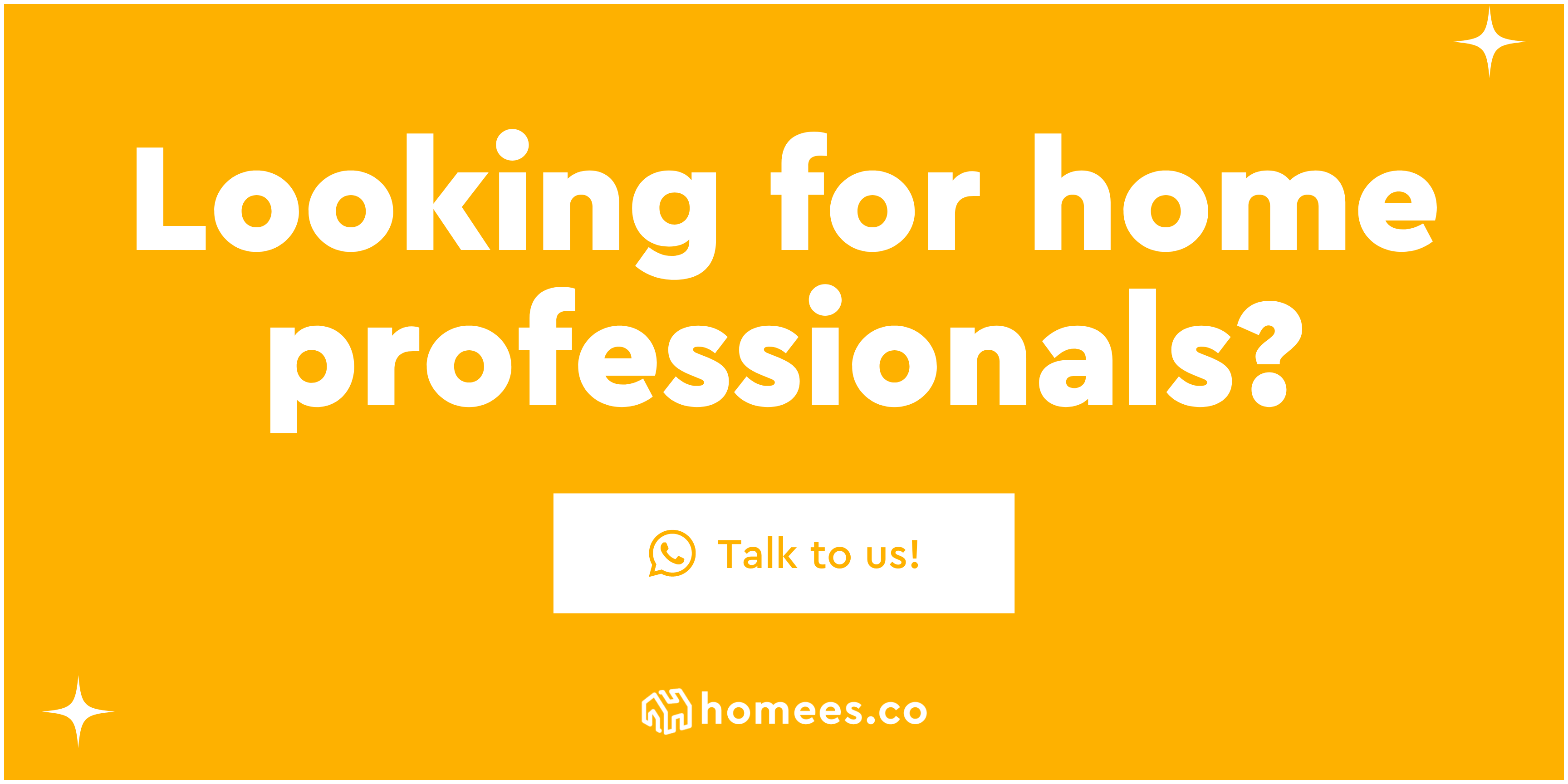 ---
Laminate
Laminate flooring is a more affordable alternative to wood flooring and it comprises synthetic material where composite wood is glued together. A wood image is embossed onto the top layer to achieve the desired wood effect.
Pros:
You do not have to pay the high price of a wood floor to achieve this wood effect. Furthermore, it has a simple installation which is through the tongue and groove system. Furthermore, there are a lot of different types of finishes for you to choose from. It has a decent lifespan if maintained properly which is 25 years and above and is environmentally friendly
Cons:
Unfortunately, this flooring has the disadvantage of getting damaged by water and scratches fairly easily. In terms of maintenance, it requires moderate care if not the flooring may be discolored or worst case, it needs to be replaced.
Hire Laminate Flooring Services
---
Wood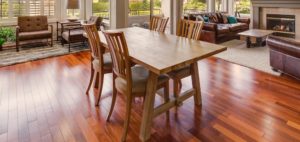 Wood floors are usually made from traditional hardwood floors such as Indonesian or Burmese teak. They provide a very natural and elegant style to your indoor spaces. Besides hardwood, there are newer engineered wood options that are cheaper but offer the same look like hardwood. They are comprised of layers of different types of wood together.
Pros:
Due to their hardiness, they are able to last for a very long time (usually 30 years and beyond!). Furthermore, they add warmth to indoor areas which many homeowners desire.
Cons:
The maintenance would require varnishing, sanding, and sometimes polishing. This would mean that this adds more financial strain for those who are on a lower budget. Furthermore, the installation of wood is relatively difficult when compared with vinyl and laminate flooring.  Unfortunately, this material is susceptible to moisture and physical damage.
---
Parquet
Parquet flooring is basically a type of wood flooring in which the wooden planks are placed in specific patterns and designs to form geometric designs to add uniqueness and aesthetically pleasing visuals to your house. These planks can be made from either solid wood (such as teak, cherry, and maple) or engineered wood. A difference between parquet and wood floorings is that the parquet floor planks' sizes are smaller than wood floor planks which give you the option of arranging them in different geometric and decorative patterns.
Pros:
This flooring is relatively easy to maintain and sweeping and mopping the floor is sufficient for cleaning. Furthermore, this material can last for many years if taken care of properly.
Cons:
In terms of cost, it is considered to be on the pricier end and this is because its installation is more difficult. Even though it was mentioned previously that the flooring is easy to clean, certain upkeeping processes such as occasional polishing and varnishing to keep the floor retaining its quality. Lastly, since it is wood, it is not water and scratch-resistant.
Hire Parquet Flooring Services
---
Marble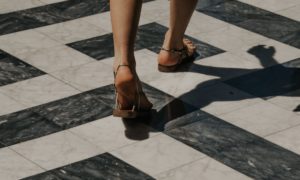 Marble flooring is one of the most costly floorings in the market. However, it is prized by many due to the quality and classiness that it exudes. They are not just offered in the usual color of white, but they have many types of marble that can be in dark brown, black, and even pink! Hence, they are able to suit your housing theme.
Pros:
It is easy to maintain and you can easily clean it on a daily basis to retain its shine. It is quite strong and durable which can sometimes be a problem since anything that falls on it can break easily.
Cons:
As mentioned previously, this flooring is expensive and would not be a suitable option for them financially. Furthermore, installation of this stone flooring is difficult and requires the services of professionals. Lastly, maintenance of its beauty is ongoing as they are acceptable to staining and even chipping, hence polishing and other care processes are needed.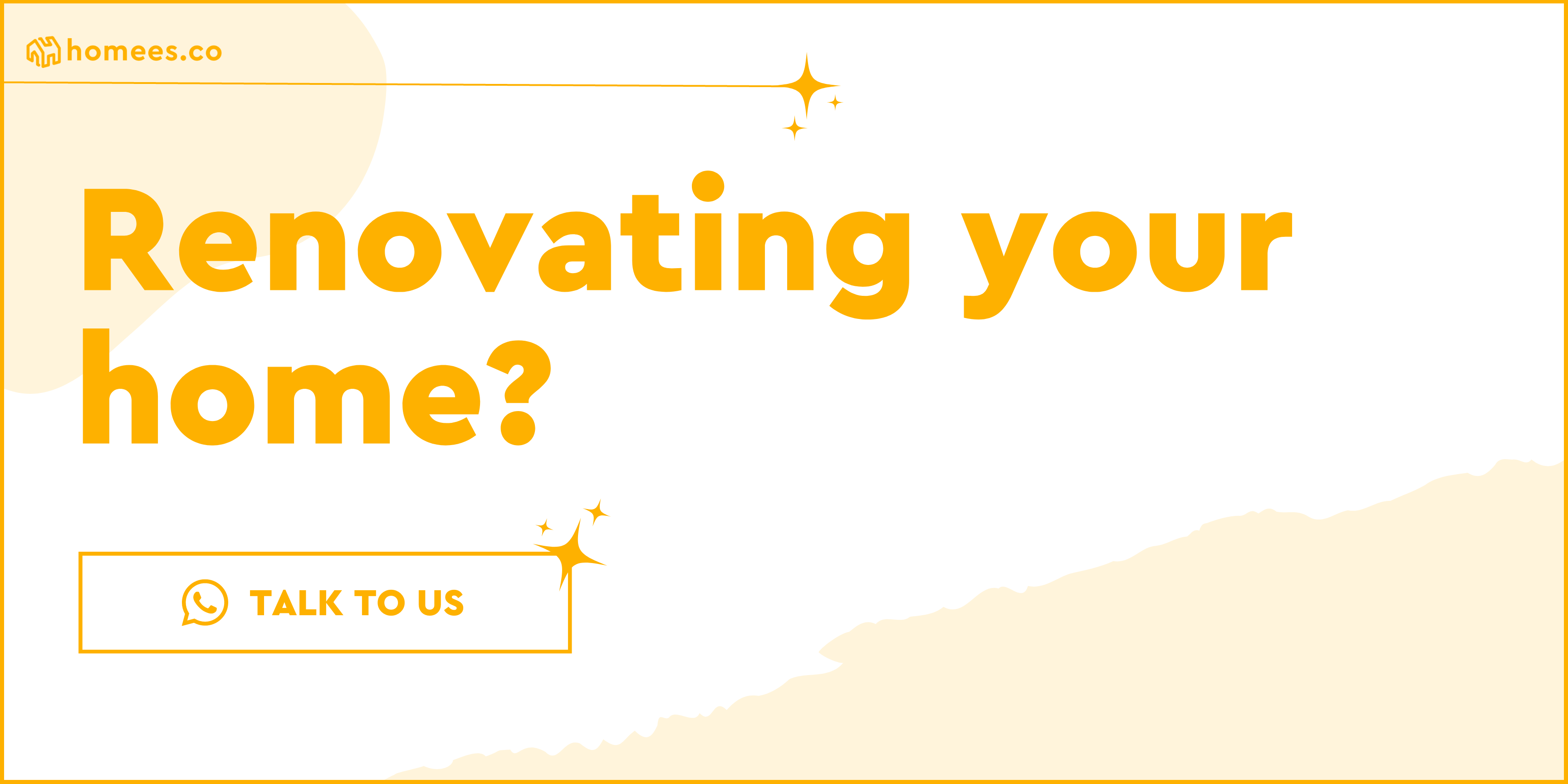 ---
Linoleum
Linoleum is an environmentally friendly and economical flooring that is made up of natural elements such as linseed oil and other tree substances.  They offer a similar wood aesthetic to that of other wood floorings.
Pros:
They are not too expensive and are more easily installed. Furthermore, since they are natural, harmful toxic substances are not emitted out that could be hazardous to your family. Furthermore, this flooring has a decent lifespan of up to 25 years at least where scratches are well hidden due to their thorough pigmented colouration.
Cons:
The design options are much more limited. Furthermore, it is prone to get scratched and a process called 'ambering' refers to its discolouration when exposed to constant sunlight. Furthermore, if a part of a linoleum sheet gets damaged, the whole sheet needs to be replaced, which is troublesome for some.
Hire Linoleum Flooring Services
---
Comparison Of Various Flooring Materials
When you want to redo your floors, you might find yourself in the dilemma of which floor to choose. Each one has its own pros and cons which make it difficult to decide which one is best for you. Often you find yourself stuck between two options that are somewhat similar to each other.
In this section, we will provide a comparison of some of these flooring materials to identify their pros and cons to give you a better idea about each flooring type. That will help you in deciding which floor is best for you.
Vinyl Vs Laminate
Vinyl and laminate both appear to be quite similar in appearance and style. They both are synthetic flooring materials with almost similar costs with laminate being slightly cheaper. They are both easy to clean and maintain and they both can be scratched easily with heels, heavy furniture, and pet nails.
However, vinyl is superior to laminate because of its water-resistant properties. Vinyl will not get damaged with water or liquid spills. Unfortunately for laminate, its lower layers will get damaged by moisture.
Vinyl can be repolished to retain its shine whereas laminate cannot be polished; if its top protective layer wears out, there is nothing that can be done about it.
---
Engineered Wood Vs Laminate
The main difference between engineered wood and laminate is that engineered wood has a pure wood top layer whereas laminate has a photographic layer with a top covering for protective purposes. Comparatively, engineered wood is thicker, sturdier, stronger, more durable, and has a higher resale value than laminate. It also offers a better appearance and moisture resistance as compared to laminate but it is also expensive. On the other hand, laminate is cheaper, easy to maintain, and can be installed as a DIY project.
Hardwood Vs Laminate
The similarity between hardwood and laminate floors is that they may resemble each other in appearance but are quite different in their composition.
A hardwood, made from pure wood, is quite expensive but offers great elegance, style, and aesthetics. Furthermore, it is more durable and has higher longevity than laminate flooring.  Definitely, it is able to mimic the visuals of hardwood, however, in terms of quality, it falls short.
Laminate flooring is much more affordable; thus it gives you the option of achieving a hardwood floor effect to some extent at a cheap cost. It is easy to install and is quite versatile in the design options it offers.
Vinyl Vs Linoleum
When you consider vinyl vs linoleum, they are somewhat similar in the type of design and colour options that they provide. However, they are completely different in composition since vinyl is purely synthetic whereas linoleum is made from natural substances.
Both of these floors are water-resistant but linoleum floors can get damaged by floods and humidity and need periodic sealing to maintain their water-resistant properties.
Linoleum floors are more durable than vinyl floors since they can last for about 20-30 years whereas vinyl floors have a lifetime of 10-20 years. Vinyl floor is very easy to install as compared to some types of linoleum flooring which require some professional help. Standard grade vinyl is relatively cheaper than linoleum flooring, so if you have a tight budget, then vinyl floor is the way to go.
Let's Talk About Exotic Flooring Materials
When you want to redo the floors of your house or house, you might across the typical floor options such as wood, laminate, vinyl, linoleum, marble, and tiled floors. As a matter of fact, there are other types of floors which usually go unnoticed when you are looking for various types of floors.
Here we will list some of the exotic floor types which are different from conventional floors. We will describe them briefly along with their pros and cons so you can have an idea of whether or not the particular floor is the one you are looking for.
---
Rubber Flooring
Price: $10 onwards per square foot (psf)
Rubber flooring is made out of, you guessed it, rubber! This rubber is harvested from natural sources such as rubber trees. However, this floor can also be made from manmade and synthetic alternatives. Largely, people use rubber floorings and mats in homework and gym areas. This is a type of resilient flooring, meaning that it is characterized by its extreme durability and resilience, allowing them to withstand heavy traffic. The thickness ranges from 5mm to 15mm+ and they come in tiles, rolls, and interlocking tiles.
Pros
Durable and having great versatility are some of the attributes that allow it to take on high impacts and traffic. Furthermore, they have a lifespan of at least a few decades so you do not need to worry about them deteriorating.
They have many designs and colourations to suit your home aesthetic
It is a 'softer' flooring which makes it comfortable to walk on. Due to this, it makes rubber flooring safer for homes with children and the elderly present.
They are water-resistant and sound insulating as well!
Cons
Although rubber itself is water-resistant, the installation of it may allow water through the installation seams. This will cause the subfloor to get wet!
Synthetic rubber flooring will release harmful and toxic gases if they are exposed to sufficient heat.
May be slippery if the surface of the mat is wet.
---
Bamboo Flooring
Price: $6 to 15 onwards per square foot (psf)
Bamboo flooring is an eco-friendly flooring option that is quite resilient and easy to maintain. Bamboo plants are a type of grass that is used to make bamboo floors. Therefore, it is not actually wood but surprisingly, the resultant floor mimics hardwood floors in appearance and other properties.  There are three types of bamboo flooring constructions which are horizontal, vertical, and strand woven bamboo. Furthermore, there is also charcoal or carbonized bamboo which can give this material a darker coloration. They are usually in planks that are solid or engineered. They can come in a tongue-and-groove or click system installation method. It has certain pros and cons which are discussed below:
Pros
The biggest advantage of bamboo flooring is that it is an eco-friendly and renewable material.
It is a safe material that does not release and toxic substances, making it safe for your family!
It is very easy to install, clean, and maintain.
It is quite water-resistant so does not get damaged easily with spills, moisture, and humid areas!
Cons
Bamboo floors can get easily scratched from heavy and pointed objects, so you have to be careful about such things.
In some cases, bamboo floors can get cracks in the case of flooding or significant water damage.
The adhesive that is used to install bamboo flooring can cause volatile organic chemical (VOC) emissions which can impact the air quality negatively.
Hire A Bamboo Flooring Company
---
Carpet
Price: $2 onwards per square foot (psf)
Carpets are one of the most popular choices of flooring because of their versatility, affordability, and wide range of options. When you get bored with it, you can easily replace it with a new design and color at an affordable cost. It can be laid on any type of floor, so that is an added plus. The thickness usually will be approximately 6mm and above.
Pros
Carpets are quite affordable when compared to other well-known flooring types.
They are not extremely difficult to install.
They have sound insulation properties and are extremely soft as well which provides warmth and comfort to interior spaces.
Due to the material, they usually are more anti-slip and provide traction to prevent accidental falls and slips.
Comes in an assortment of different designs and colours.
Pros
Carpets experience the wear and tear of movement and use with time and need to be replaced after a few years.
They are difficult to clean and maintain since you would need to get them professionally cleaned from time to time to keep them clean and stain-free.
It can only be used in certain rooms, for example, carpets cannot be used in the bathroom and kitchen.
Hire A Carpet Flooring Company
---
Terrazzo Flooring
Price: $30 onwards per square foot (psf)
If you want a different and contemporary floor for your house, then terrazzo flooring is for you. Terrazzo flooring is made from a composite material containing chips of marble, granite, glass, or stone.
These chips are then held together by concrete or epoxy and poured over a concrete floor and left to dry. It is then sanded, buffed, and polished to achieve the final effect.
Pros
It is a rather low-maintenance type of floor that is durable and strong. In some types, the topcoat layer allows the flooring to resist staining!
It is a versatile material that can even be used for walling and countertops!
The look of this flooring is very unique and very customizable (colours and grains) to suit the design of your home.
It can be used not only for indoor spaces but outdoor areas as well such as balconies and patios!
Cons
It is quite an expensive type of floor.
Its installation is difficult and requires the expertise of professionals.
The surface of the terrazzo floor can be quite cold to walk on since it does not retain heat very well.
Hire Terrazzo Flooring Services
---
Veneer Flooring
Price: $3 to $16  onwards per square foot (psf)
If you want to achieve a hardwood floor look but are short of cash, then this type of flooring may be the perfect option for you. A veneer wood floor usually has three layers with the surface layer, framework, and backside.
The surface layer is made from pure wood, the framework is high-density fibreboard and the backside is a piece of veneer backing.
Pros
Because of the three-layer composition of veneer flooring, it is a very durable and stable form of flooring.
As compared to hardwood floors, it is quite reasonable in price. It lets you have the outlook of a hardwood door at a much cheaper cost.
Veneer flooring is easy to install since it can be laid out as a floating floor or can be glued down.
Cons
Veneer floors can get damaged from water and moisture if they are not periodically sealed.
Since veneer floors are very thin, if they get damaged, there is no way to repair them. You will have to replace the damaged tiles or sheets.
Veneer floors are prone to get cracked with time especially because of climatic changes which cause them to contract and expand.
Cork Flooring
Price: $3 to $5 onwards per square foot (psf)
Cork flooring is made from the bark of the cork oak tree by grounding it, compressing it, and forming in sheets bonded with resins. It is renewable and is completely biodegradable. There are two main types of cork flooring, which are solid and engineered variations.  For the solid type, there are no other materials added to it except for the occasional resins and coatings. While for the engineered version, they are usually in the click-style instalment and they usually have a base layer that is made up of high-density fibreboard (HDF) or plywood.
Pros
Cork flooring serves as a soft and cushioned surface that is also a good insulator.
It is hypoallergenic and environmentally friendly that is biodegradable.
It is easy to install and you can easily clean and maintain it. Furthermore, they are similar to hardwood in the sense that they can be refinished occasionally to keep it looking fresh and new.
They have a 'warm' look that is appealing to those who are looking for flooring that will provide that feel while at the same time being more affordable.
Cons
Cork flooring can get indented because of heavy furniture and items.
They are susceptible to being faded when exposed to sunlight for prolonged periods.
It can easily be scratched and damaged by pet claws.
---
Conclusion
These are some of the comparisons between the most commonly used types of floors in Singapore. Some are quite similar to another in one aspect while vary greatly in other aspects.
You can base your decision of choosing a particular floor based on factors such as cost, appearance, durability, strength, ease of maintenance, and installation. When you weigh their various pros and cons against each other, you would be in a better position to select the one which is best for you.
Related Articles
We're here to improve your home
Speak to hundreds of reliable pros, view their gallery, inspirations, and know the best prices with our resources.
Have full control over your home improvement projects with Homees.