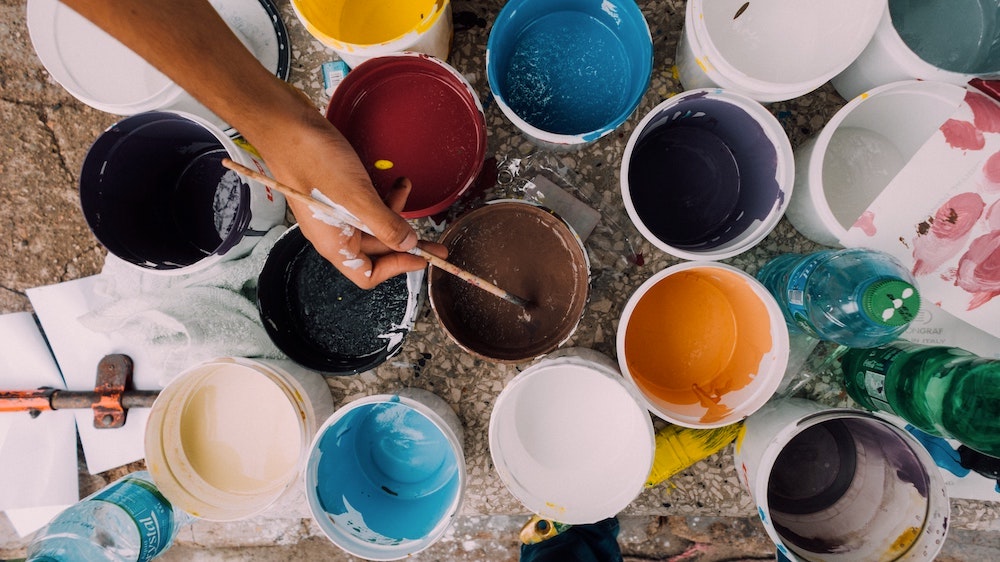 House painting can be a big project for most homeowners. Be it the colours, the smell, the logistical issues that come during the home painting job, it can be troublesome for some of us. The last thing we'd want is to have a painter that cannot meet the quality standard and deliver sub-par painting work for our home project.
Homees provides a directory of painters in Singapore. You can compare and view a list of painters that can suit your home needs. You can find out estimates for your home painting project through our home painting cost guide.
11 Best Painting Companies In Singapore (Our Top Picks)
Painting Services Prices In Singapore (2022)
You can see in detail the price of our painting cost guide. Below are the usual rates of painting in Singapore from our cost guide:
| | |
| --- | --- |
| | |
| | $600 – $1300 (And takes around 1-2 days) |
| | $700 – $1500 (And takes around 1-3 days) |
| | $800 – $1800 (And takes around 1-3 days) |
| | $1300-$1900 (requires 2-4 days to complete) |
| | | |
| --- | --- | --- |
| | | |
| | | |
| | | |
| | | |
| | | |
| HDB Executive Apartment (EA) (single storey) | | |
| HDB Executive Apartment (EA) (double storeys) | | |
| | | |
| | |
| --- | --- |
| | |
| | |
| | $55 – $110 (around $11-$22 per litre) |
| | $150 – $200 (around $7.50-$10 per litre) |

The difference between commercial and residential painting
When it comes to professional painting services, lots of people don't understand the difference between commercial and residential painting. Indeed, there's a thin line between the two. Still, commercial painting encompasses much larger projects. Here's a more detailed insight into the two terms:
What is a commercial painting?
Typically, commercial painting refers to painting services for businesses. As expected, such projects are usually large-scale. In this regard, they focus more on the practical side and less on the aesthetic. Still, there may be cases where the painting contractor may concentrate on the visual part to attract potential clients.
What is a residential painting?
On the other hand, residential painting may involve exterior and interior painting of a home. Unlike commercial painting, such projects are usually less complicated. That's why lots of homeowners prefer the DIY method. Still, it's best to rely on a professional painting contractor for perfect results.
What are the qualities of professional painting service contractors?
Whether you're looking for regular or textured painting, you'd want your home to look flawless. Therefore, it's best to rely on a professional painting contractor. Still, not every expert can deliver the results you seek. Going on a quest to find the perfect house painter, you should look for the following qualities in the expert:
Motivation
First and foremost, any painting contractor needs to have the proper motivation. Otherwise, you risk getting a sloppy paint job.
Reputation
What's more, reputation is often a good sign of workmanship. If a painting contractor has a positive reputation, chances are high that he is the right expert for you. Therefore, you should take the time to research each specialist before making your choice.
Experience in the field
Furthermore, you'd want to make sure the painting company has a fair amount of experience. Nobody would like to hire a painting contractor to paint their exterior if the expert specializes in interior painting. In this regard, you'd want to make sure you hire a professional with extensive experience in the type of job you need. That way, you'll ensure flawless results.
Skills
As you can imagine, having general skills is also an essential part of every paint job. Whether it's an exterior or interior painting, your painter should have the required skills to carry out the task properly.
Professionalism
As much as skills matter, it's also crucial to rely on professionalism. Sometimes, even the best painter can ruin a perfectly done job by making a simple mistake. Moreover, a professional wouldn't let their feelings and emotion get in the way of their work. Ultimately, a professional will always hold up to the highest standards to provide the best results efficiently and timely.
Friendliness
Apart from professionalism, every painting contractor should be communicative and friendly with his clients. When interviewing your picks, pay attention to their personality and their impression of your project. If the house painter is someone who you feel you can comfortably work with, then you should hire him. After all, you'd want to hire a person who can easily understand and fulfil your goals and desires.
Diligence
Similar to professionalism, diligence plays an essential role in every successful project. Therefore, you should make sure your painting contractor handles the task with due diligence. In other words, a good professional will work and monitor the project from start to finish.
Deadline commitment
Part of every painting services contract is the start and end date of your project. In this respect, you should ask your painting contractor about the starting and ending time of each day. Typically, showing due punctuality will ensure the job will be complete on time.
Professional equipment
Also, don't forget about the equipment. In most cases, more prominent painting companies will have more equipment than smaller ones. If you're looking for a paint job for your two-store house, you'd want to hire someone with the right equipment. What's more, you may ask for spray painting as it will provide an even coat in no time.
Reasonable cost
Last but not least, it's essential to be mindful of what you're paying. Of course, you'd want to do your research before hiring a painting contractor. In this regard, you should be careful not to pick the cheapest offer. Often, lower price corresponds to lower quality of work. Therefore, you should look for a reasonable value for the money.
Checklist For Hiring The Best Painter
When deciding on which painter to hire, keep in mind that different painters best cater to different needs. Some painters may charge more, but give a more extended level of warranty or guarantee in their work. Other painters charge cheaply. Yet others include more value-added services in their work.
The best way is to compare quotations between different painters – clarify their pricing, level of service, warranties and other factors, before deciding which is the best for you. Before hiring painters, it is best to keep these pointers in mind in selecting the best professionals:
Check for reviews and ratings: At Homees, you can easily view a list of the best-rated painters. Read these reviews so you can better set the expectations right. After many projects, you can see which companies have better reviews than others. Companies that focus a lot on customer loyalty and satisfaction typically have good reliable reviews, evident by the companies here.
Ask for multiple quotations: The most effective way to gauge the best pricing and value for your project is to ask for a few quotes. A few industry experts (with years of experience) giving you the best estimate will probably be extremely helpful in planning your painting job.
Read fine prints before signing: Often, fine prints contain details that can be important but often not discussed during your conversation with professional painters. Some may require you to pay a hefty deposit or have a particular clause in them.
Interview questions: Before hiring professional painters, you can ask them the following questions to better qualify them:

How many years of experience do you have as a painter?
Do you have a license and are you insured?
Do you do the painting yourself or employ freelancers?
Can you provide contact details for past clients who could serve as references?
Do you offer any guarantees for your work?

On-site quotations: Good painters should be able to provide on-site quotations, be it a free quote or one that covers their necessary costs (around $20-$30). Alternatively, you can give them a reasonable estimate on the surface area needed or even send them your house blueprint to let them give you an estimate.
Hiring a Painting Company vs DIY Home Interior Painting
Generally, homeowners believe home interior painting to be a relatively easy task. However, things don't look so when you start painting your home yourself. Of course, you'll save a considerable chunk of your budget. Unfortunately, you may have to pay much more to fix your mistakes. On the other hand, hiring a painting contractor has a few significant advantages:
It saves you time
First, you must weigh the option of painting your home yourself. If you decide to go the DIY route, consider all the hours you'll have to spend on the project. Depending on the size of your HDB or condo, you might need one or two weeks to paint your interior.
On a side note, hiring a painting contractor will relieve you of this duty. As a result, you'll be able to focus on your commitments without slowing down the painting process.
A painting contractor has the proper safety
Even though you may not need tall ladders to paint your HDB, you will still need the proper equipment. In this regard, you have to add everything to the home interior painting cost. A mask, masking tapes, brushes, drop cloths, paints, and primer are only a few of the materials you'll need.
So, why buy everything when you can easily hire a painting contractor? A professional painting company will come with the right tools and training to use them properly.
Hiring a painting contractor ensures quality
To some, home interior painting is as simple as a walk in the park. However, not everyone can make the paint look good. Most importantly, not everyone has the skills to pull off a perfect paint job every time.
Instead of hoping for the best, hiring a painting contractor will ensure your walls look perfect. Best of all, a professional will know how to get all those hard-to-reach places. Ultimately, you're much more likely to get quality painting services from professionals than from DIY.
Faster work
As you can imagine, a painting company will get at least two or three workers to paint your home. Consequently, hiring a painting contractor will ensure you finish the job faster than expected. Instead of taking a full month, you may be sitting pretty in your freshly-painted HDB within a week or so. Ultimately, the faster results will give you peace of mind, and you'll be able to focus on other tasks.
Preparation before engaging in painting services
Of course, every home interior painting requires proper preparation. Sometimes, the painting company may do some of it. Still, remember that you're paying them to paint, not move stuff. After all, time is money, and you should prepare the worksite. Consequently, you can get the best bang for the buck.
Move your furniture
Perhaps, moving your furniture out of the way is the first task that you must complete. In most cases, paint professionals cover everything up with plastic sheets. Still, it's best if there are no obstructions in the painters' way. After all, home interior painting is an intricate job. Your painting contractor won't like to stumble around on your furniture, especially with a full paint bucket in hand.
If possible, move your sofas and armchairs out of the room. If you don't have any available space, you can move them to the centre of the room. Also, don't forget to remove any decoration from your walls.
Clean the walls
Another essential step to consider is cleaning the walls. Sometimes, homeowners think there's no need to do this step since the walls are getting a new coat of paint. However, fresh paint will bring out any physical differences in a wall. Therefore, you must get rid of any dust or dirt that has stuck in your wall.
Fortunately, you won't need fancy solvents to clean your walls. Instead, you can mix a solution of water and a mild detergent. Consequently, you can apply it to the wall with a sponge and carefully remove any stains and dust. Just be careful not to soak your walls.
Remove outlet covers
Most of the time, people forget about this factor. However, no one likes getting their outlet covers painted. Luckily, you can easily avoid the problem by removing your outlets and switching plates.
Dedicate a "staging area"
Since you're having a "paint-over", you'll need a dedicated "staging area". In other words, your painting contractor will need a place for paint preparation and storage. This tip is especially crucial if you want to avoid clutter.
Keep your pets away
Last but not least, you should make sure you keep your pets away while having your home painted. Sometimes, hiring a painting contractor may not be enough to achieve a satisfactory result.
In most cases, leaving your pet come and go as they please may compromise the entire painting process. After all, your little critter won't realise the importance of not rubbing up against the fresh coat of paint. For this reason, it's best to leave your pet to someone else for a few days.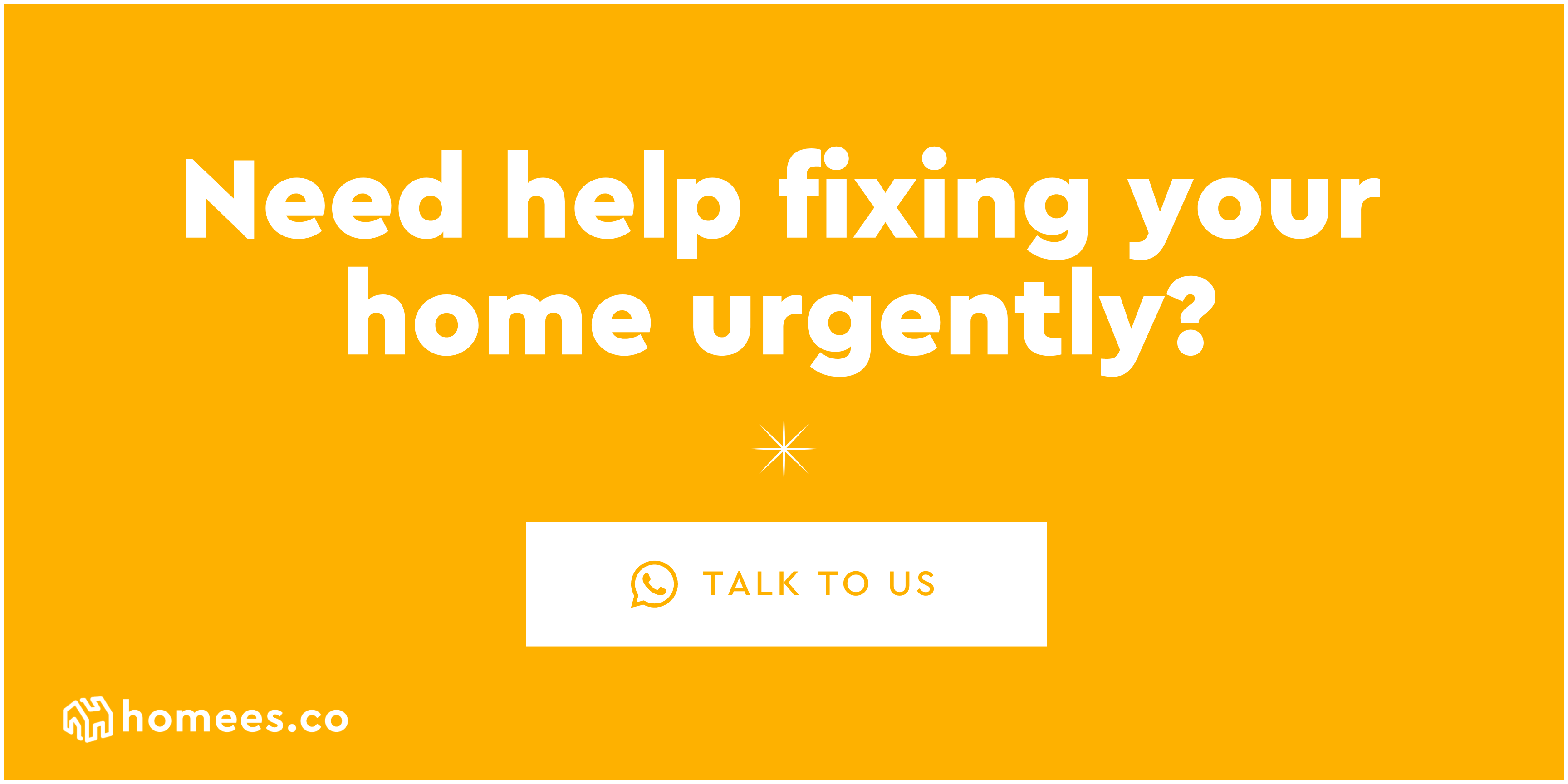 How to find a Reputable Painting Company
Generally, a proper paint job requires hiring a painting contractor that has professional skills and experience. Usually, there are three main ways to find a reputable painting company. Sometimes, asking your friends and family may not be enough. Therefore, it's a good idea to have a few alternatives in your mind.
Get referrals
As expected, the first and most common way of finding a professional painting company is by word of mouth. If your colleague or relative recommends a painting contractor, you'll likely buy it.
In this regard, you can start your search by asking your friends and family. They may have used painting services before and may give you a suggestion. Typically, the more people you ask, the better your chances of finding a decent painting company.
Go online
Also, don't forget to go online. You can find an endless number of painting services by simply typing in a few keywords. Best of all, you'll find all the information you need quickly and in bulk. Unfortunately, you won't know much about these companies.
Visit review websites
Luckily, there's a solution to not knowing anything about your local painting company. There are plenty of websites like Homees. We specialise in reviewing companies offering various jobs, including painting services.
Arguably, the best thing about these sites is that customers can rate each contractor and add commentary. That way, you'll get valuable feedback about the quality of work that a painting company has to offer.
How to choose the right painting contractor?
Nowadays, choosing a painting contractor is easier than ever. You can quickly go online and find a dozen painting companies offering their painting services. However, not every painting contractor will meet your demands. Therefore, you should follow a few considerations to help you choose the right painting contractor.
The painting contractor should be punctual
When choosing a painting contractor, you'd want to make sure the expert holds up to the deadline strictly. In other words, the right painting contractor always arrives on time and doesn't take extended lunch breaks. Ultimately, he'll make sure he completes the job as fast as possible without causing further inconvenience.
Ask for a walk-through
Usually, any house painter will evaluate the cost, amount of material needed, and time frame for completion. The difference between the good and bad painting contractor is that the professional will do a complete walk-through. Moreover, such an expert always asks questions while taking notes and pictures.
He'll assist in the choice of colours, finishes, and general concept
Arguably, every professional house painter's goal is to make the client happy. In this regard, your painting contractor will do their best to help you make the right choice. Perhaps, you're wondering which interior painting scheme to choose. Any professional painting contractor should give a good recommendation regarding paint brands, colour schemes, finishes and many more.
The right professional will always provide insurances and licenses
Before you hire a painting company, you should ask for proper insurance and licensing. That way, you'll ensure the painting contractor can back up their work. Moreover, you'll make sure the company holds liability in case of an accident.
He'll give you an estimate
Of course, it's silly to hire an expert without asking for a proper estimate. If you see a number scribbled onto a napkin, just move on to another specialist. A professional painter will always provide a thorough breakdown of the costs and schedule. That way, you'll have peace of mind as every aspect of the project will be completely transparent.
Cleaning after the job is complete
As you can imagine, the aftermath of every paint job is as messy as it can get. Therefore, it's always better to leave the job to the painter. Luckily, the right professional will know how to keep it as clean as possible. In case of mistakes, your house painter will clean up at his own expense and time.
Final touch-ups are crucial
Indeed, properly painting the interior walls is crucial. But leaving spots and overpainted areas is probably the most annoying thing of all. Besides, sometimes an entire wall may need repainting. Therefore, you should make sure your painting contractor leaves time for final touch-ups in his schedule.
You can always ask him questions
Finally, the right painting contractor will always let you ask him questions. Such professionals know very well that hiring a painting contractor is an expensive investment. That's why they're ready to eliminate any hesitations that may occur. Ultimately, they'll be happy to help you in every aspect of the project – from insurance to expertise or paint colour.
What colour is best for your HDB interior?
Generally, every homeowner would want their home to appear larger. At the same time, they want to induce a much-needed warm and cosy feeling. As expected, these goals are hard to achieve in restricted spaces like HDB and condo flats. Luckily, a play on interior colours can go a long way. Here are some colour recommendations to make your HDB interior bright and inviting.
Wooden Brown
Brownish hues are an essential part of every Scandinavian style. In the past decade, this interior design has been a predominant choice in Singapore homes. In this regard, wooden brown will add to the natural feel of your Nordic interior. Adorn your wooden furniture with an interior colour combination that will accentuate the feel without popping out too much. Just make sure you mix match light with dark shades to create a contrast.
Neutral white
Another classic interior colour combination is neutral white. It's a common choice for small HDB interiors simply because of its visual properties. Indeed, there's no better way to visually increase your space. So, forget the dull classic white, and go for a different shade of colour.
Beige
Of course, there are endless variations of neutral, and next in line after white is beige. The creamy colour shade will transform any HDB interior into a warm and inviting place. Moreover, this colour offers the flexibility to go for various styles such as vintage, modern, or eclectic interior design.
Questions to ask top painting contractors:
How many projects like mine have you completed?
How many years of experience do you have? Some painters may specialise in homes, large or small, corporate offices to big construction projects.
What sort of painting projects do you specialise in? Some painters may specialise in home projects, while others in interior or exterior painting.
How do you charge, and what does that include? Be sure to check with the painter beforehand on what items he charges for, and get it written down in black and white.
What types of paint do you provide? Some painters offer a wide array of colours that serve different functions, such as Nippon anti-mould coats or odourless paint.
Can you give me a written estimate? It is essential to write down the job scope and provide a written estimate before starting the work. Ask for any possible additional charges in case the painter may quote you for extra charges.
Do you provide a warranty for your services? Reliable painting companies usually provide a warranty (range from months to 1 year depending on the company) to back their quality of work. Should there be any blemishes or wear and tear, they will usually redo the paint for you, and may do it for free or for a small fee.
When can this job get done?
Are there any important considerations or concerns you foresee with this project?
Where to Buy Paint In Singapore? In Singapore, there are many different brands of paint available. Most painters carry the following brands: Nippon paint and Dulux.
Hire and review reliable painters in Singapore
Homees provides a list of the best painting services in Singapore. View the painter's gallery and portfolio, compare prices of similar projects in your proximity. You can then read the reviews from previous customers to understand the background of prospective professionals, and how they rate their work, and message them directly to ask any specific questions.
We're here to improve your home
Speak to hundreds of reliable pros, view their gallery, inspirations, and know the best prices with our resources.
Have full control over your home improvement projects with Homees.