This article provides the 10 most creative, impressive and cool interior decor ideas for your little one's space.
The noisy, cuddly, silly bit of your child while playing around is something that you adore the most. You want the best for the apple of your eye. So, why compromise the space they live in? It is time to go creative with the interiors of your kid's room.
As you know, childhood is a great time to foster creativity, think of something creative like a tepee hiding place for a nap or wall map to inspire their imaginary journeys. The living places where your kids spend most of their time can impact the way they grow up, thrive and play.
Thus, some out of the box thinking and a little elbow grease can turn your child's room into a stimulating sanctuary.
---
Common questions about kid's room ideas 
How do I make my kids room fun?
Besides having a fun interior design for your kid's room, you can always have some creative and quirky additions to brighten it up.
Turn the bedframe into a miniature house
Kids love miniature-sized toys, and what better way to incorporate this than to build it into their bedframe? Not only does this provide an additional sense of security for your child, but you can also customise it according to the theme of the room to create a unique kid's room décor!
Add a mini playground
What else screams fun besides a playground? You can incorporate a miniature playground into your kid's bedroom – a swing from IKEA, a slide for their bunk bed instead of stairs – the possibilities are endless!
Use bright colours
While that is not to say that you should douse the room in a rainbow, adding splashes of colour to your kid's bedroom is one of the most convenient yet effective ways to make the room fun. If you are worried that it will end up being too bright, a good tip would be to slightly tone down the shade of the colour you are using.
For instance, instead of a bright green, choosing a darker shade can help to ground the space better and avoid coming off too strongly. Consulting some tips on picking the right colours for interior painting is always helpful before embarking on a painting project!
How can I decorate my child's room with budget-friendly methods?
Make a gallery out of their artwork
This doesn't take up much money, but it can spruce up your kid's room in a unique and special way. If your child is fond of drawing, you can display their artwork on their bedroom wall to add a bright pop of colour and individual spark to the room. Parents can create makeshift picture frames from coloured or washi tape to make the wall look like a fun and creative gallery.
DIY projects
DIY art projects are one of the best ways to unleash your kid's inner creativity and bond with them. So head over to Pinterest or Instagram and start looking up DIY art projects that you can complete with your kid. These DIY projects can be used as simple yet meaningful décor for your kid's room. They make great memories too!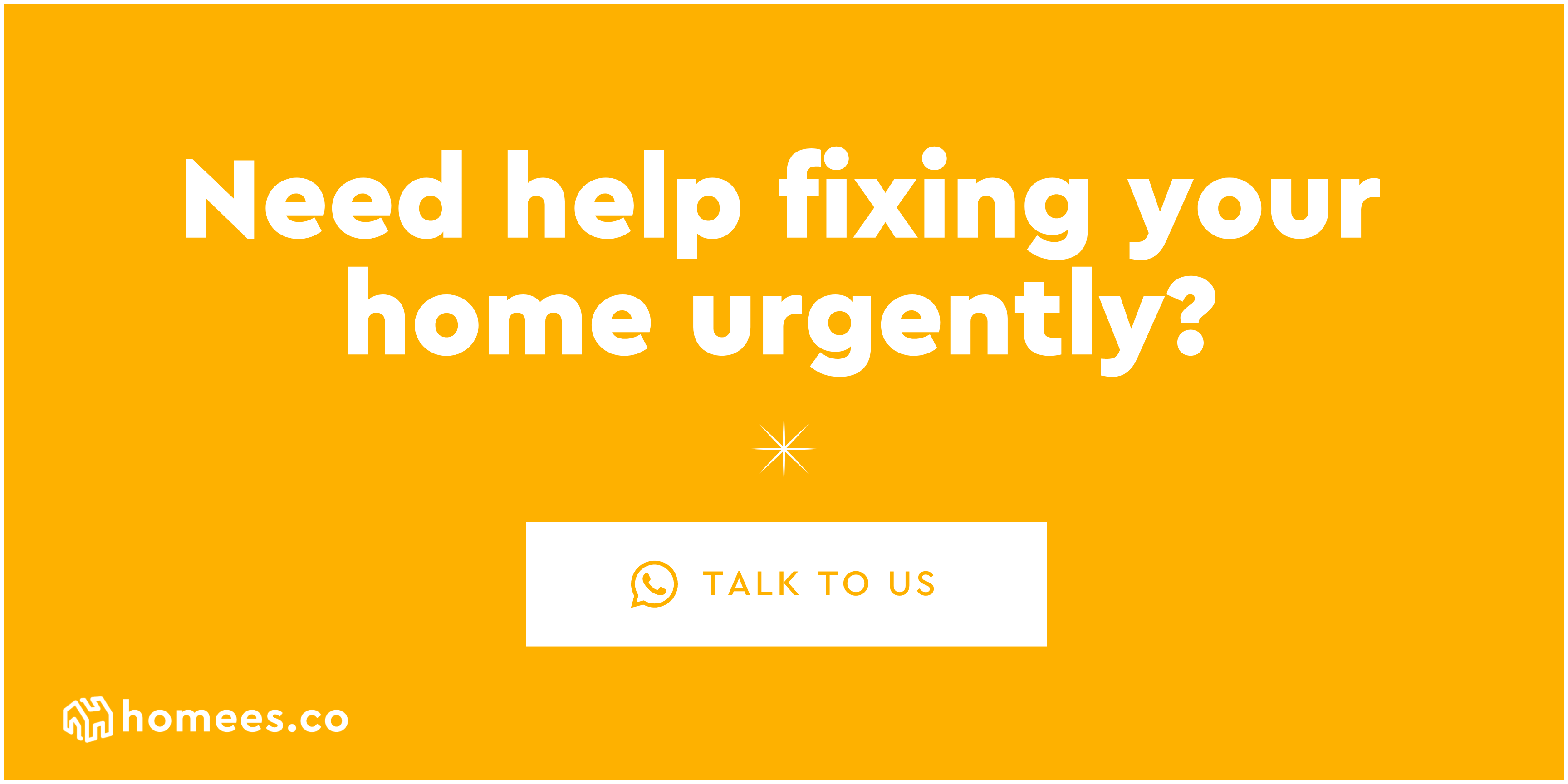 What is the best colour to paint a child's room?
When it comes to the best colour to paint your child's room, there are many important factors to consider. It is encouraged that you involve your kid in the creative process – it's their room, after all, and it is more likely that they will like it if they are allowed to pick the colours they like.
However, at the same time, your kid's room will need to match the colour scheme of the rest of your house. Also, kids grow up fast, so picking a colour scheme that will last is an important aspect of painting your kid's room.
As such, a good tip for struggling parents would be to paint most of the room with a neutral colour, then have one wall in their favourite colour as a focal point. In this case, if need be, you will only need to redo one wall if your child's favourite colour undergoes a drastic change.
Some popular colours for painting a kid's room includes:
Pink
A staple for most girls, if you are worried that your kid will outgrow the pink phase, you can always opt for a less saturated shade of pink so that the look is more subtle. This will make it suitable for a greater range of ages, and the muted shades will also help the kid's room to better match the rest of your home.
Pairing pink with plenty of white can help to tone down the 'girliness' of the room so that your kid's room has a more timeless quality.
Blue
A classic boy's room would feature plenty of blue, which pairs well with grey and white. Blue is extremely versatile for all ages and all genders. A darker navy blue can help to ground the space of the bedroom, while a lighter baby blue can be a more gender-neutral option.
Green
Green is a soothing natural colour that can have the added benefit of calming your child. Research has indicated that green is an anxiety-reducing colour that can help to improve the comprehension levels of your child as well as their reading speed.
Red
Red is a bright colour that is energetic and rejuvenating. However, research has shown that too much red can lead to higher levels of anxiety, restlessness and aggression. As such, red makes for a great accent to your kid's bedroom, but it is best not to overdo it. If you want more red in your kid's bedroom, you can always tone down the shade so that it's more muted and subtle.
White
White is one of the most versatile colours that can be used when painting a kid's room. It is a colour that they will not outgrow, and it pairs well with whatever furniture you have in mind. If you find white too plain, you can always opt for a warmer shade of white like cream or wheat. Alternatively, you can introduce more colour to the room via fun-sized furniture or creative wall décor.
How do I decorate my kid's small bedroom?
Choose a bunk bed
If you have two children who are sharing a room, a bunk bed is a smart choice when it comes to saving space. It taps into the vertical space of the small bedroom that would otherwise be left untouched to reduce the amount of clutter in the room.
Opt for a loft bed
Alternatively, if the bedroom is only meant for one child, you can save space by opting for a loft bed instead. Loft beds help to create more space as the bed is built upwards, freeing up more room on the floor and allowing the space below to be used.
Choose a bed with storage platforms
As the bed is one of the largest pieces of furniture in a kid's room that takes up a significant portion of the room, it is understandable that we would want to maximise its space-saving benefits. If a bunk bed or a loft bed is out of the question, having a bed with built-in storage space can make all the difference. Whether they're storage cubbies or artfully hidden drawers, the extra storage space can help to reduce clutter and visually enhance the room.
Increase storage containers on the floor
Whether it's a basket, a cubby, a bin or a box, having storage containers that can be set on the floor is ideal for kids as they are easily accessible. If you have more than one storage container, a good tip to make the kid's room appear neater and more spacious is to standardise the type of container you have. If your storage containers are of the same colour or size, it looks more streamlined and can visually enhance the room.
10 Interior Décor Ideas for Your Kid
1. Tree House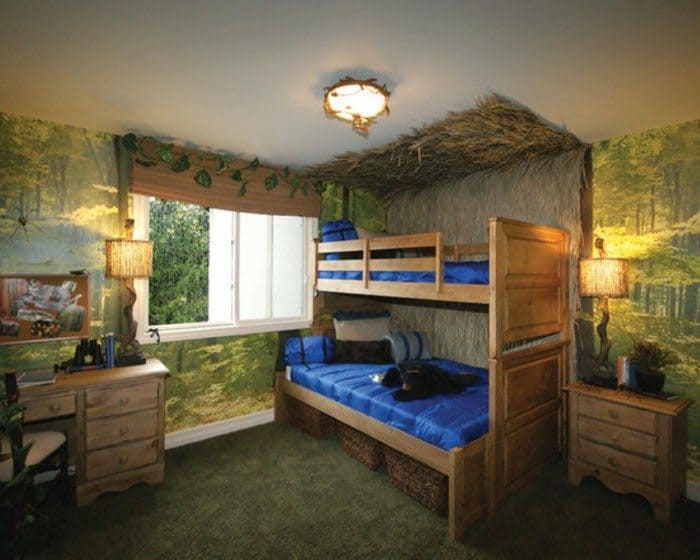 How about a jungle-themed room with a treehouse bed where your junior explorer can escape? Paint the wall with green-toned accents and make it look like a lush landscape.
It can be a great way to bring the outdoors indoors for your little bundle of joy. To make it more fun and convenient, you can think of a handy bucket to deliver snacks.
A treehouse styled bed that is high above the ground, surrounded by a nature theme can bring tranquil vibes to your kid's room.
This will give the serene ambience that can give your child wings of creativity. Also, it will give your kid a feeling of being tucked away in a secret hideaway among lush tree-top. Isn't it amazing?
---
2. Reading Nook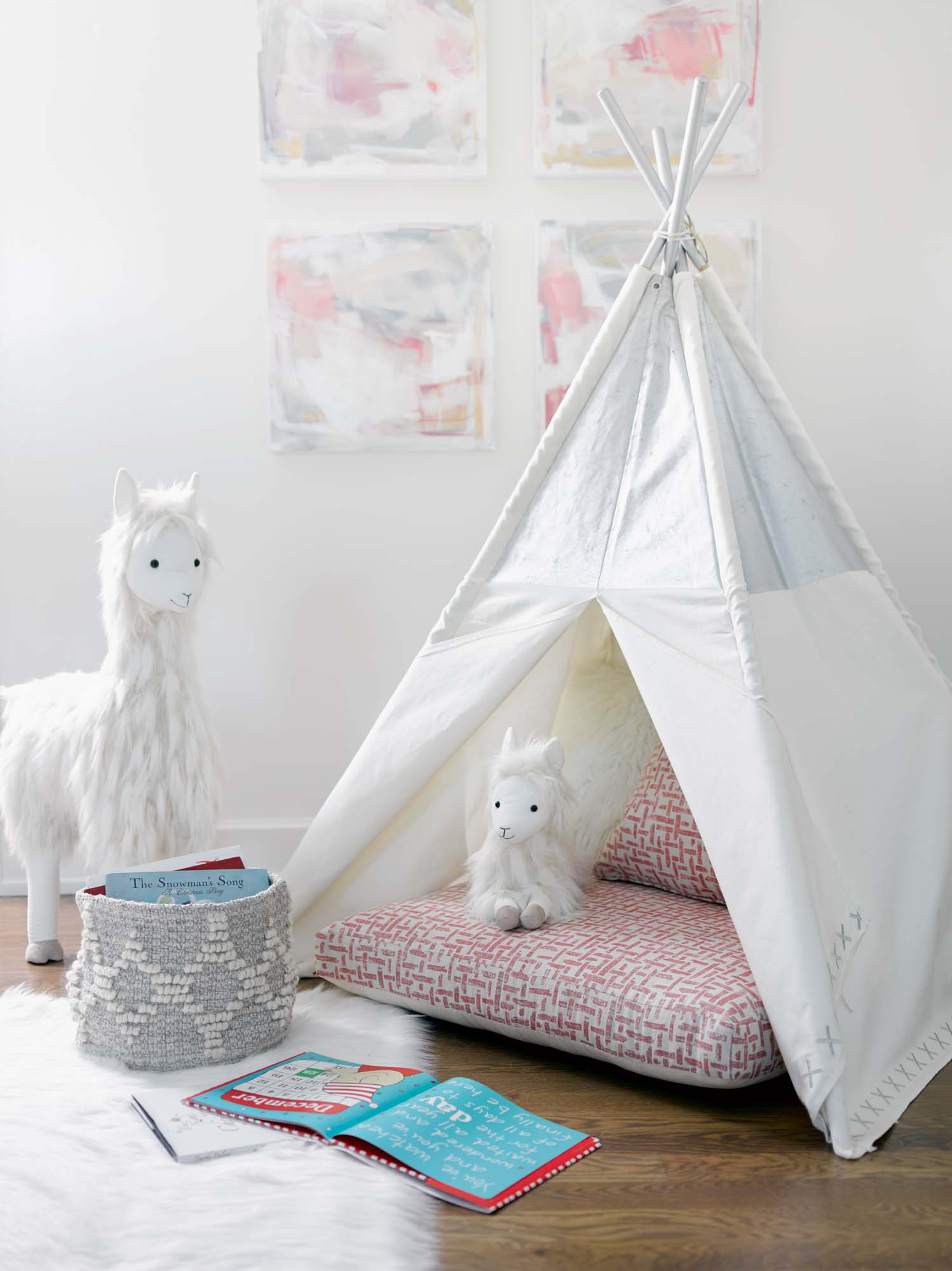 Reading can be fun for your kids with a cosy spot to enjoy their books. Your toddler will love to have a tent or tepee at the corner with plush cushions and favourite stuffed animals.
Kids tend to look for hidden spots around the house, such as under the bed or in wardrobes. Creating a tipi in the kid's room can be a creative way to give your children a safe place for hiding that they always wanted. It can be one of the most loved spots in the living room for your kids to play.
3. Solar System-Inspired Decor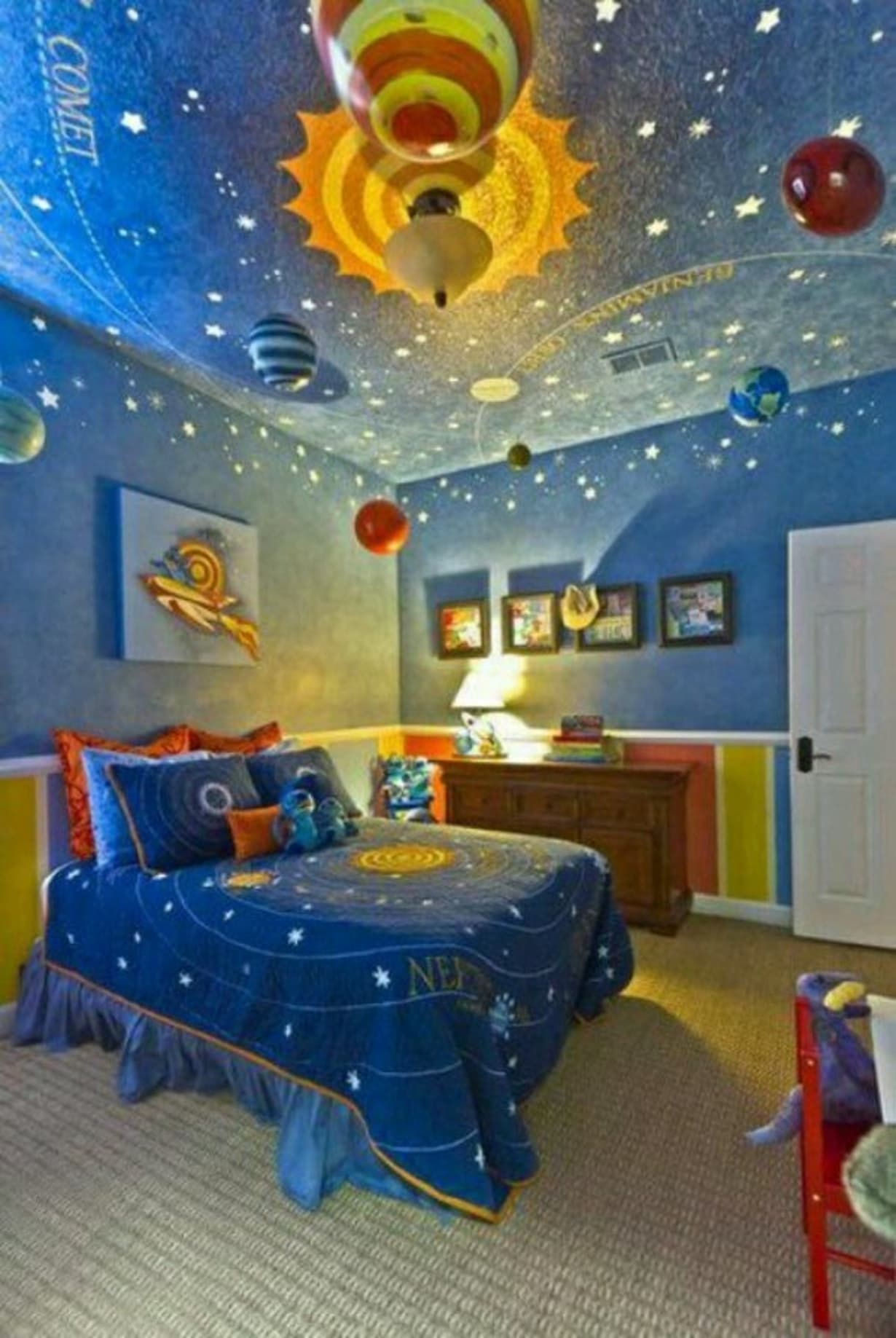 Let me guess your little one is smitten with the dream of flying own spaceship. How about fostering your kid's imagination as they fly through the solar system?
Imagine a spaceship themed room where you are waving them off as they set off into the stars. Sounds fun?
Creating an outer space theme with novelty room decor for your future astronaut can be an excellent way to foster their dream.
Just keep in mind that the ceiling can be a blank canvas that can offer a lot when it comes to creative interior designs.
You can also think of a fun alien-themed bedroom with rockets and flying saucers.
Find Ceiling Wallpaper Services
---
Helpful read: Interior Design Cost Guide
4. Chalkboard Walls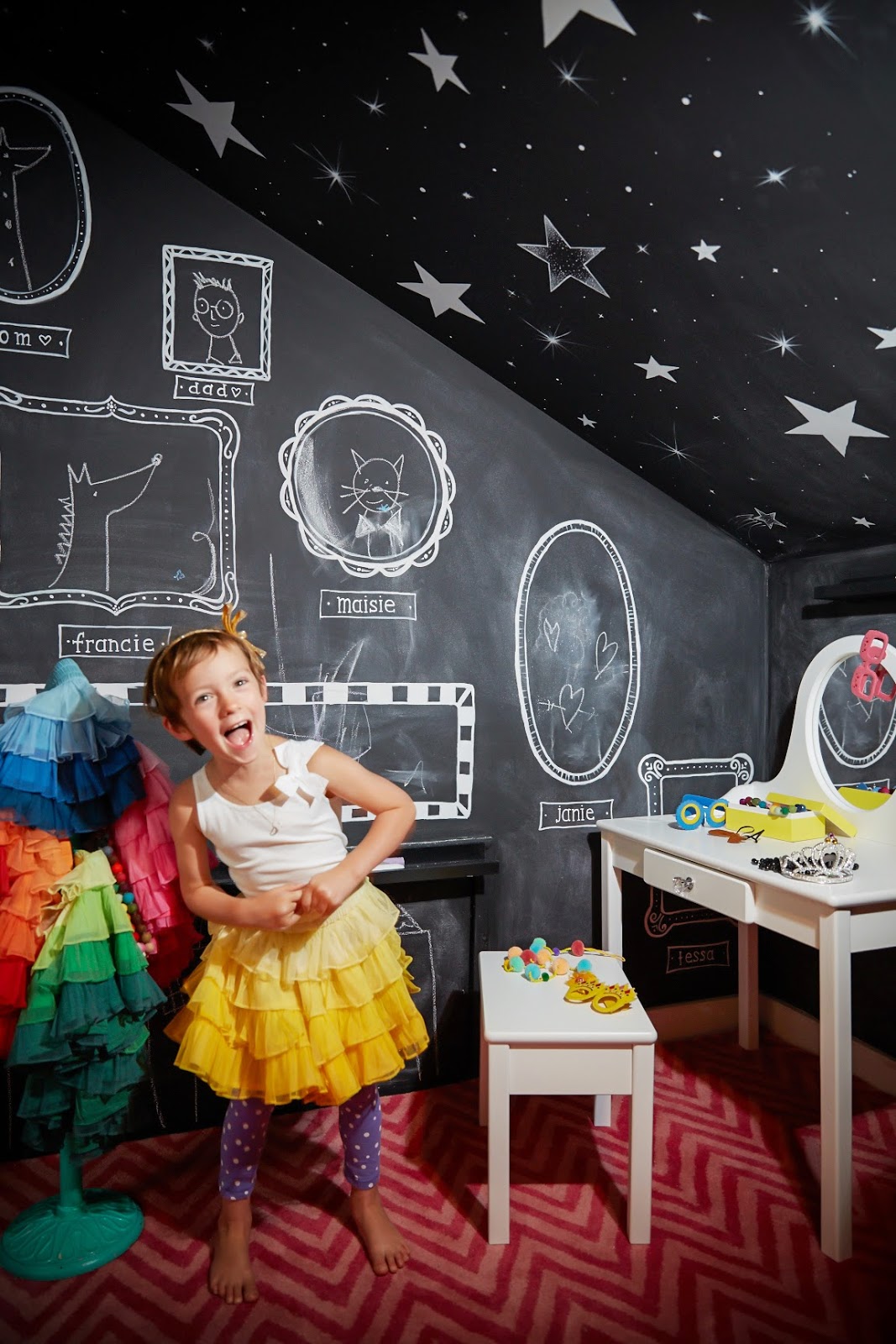 Does your child like to scribble in every colour possible in the walls around your house?
Well, most of the parents go through this not-so-charming moment involving their kid, a marker, and white walls. Are you tired of stopping them every time from ruining the walls?
You can add a full stop to this problem by providing a chalkboard wall in your kid's room.
Let the imagination of your future artist unleash with a chalkboard wall that can serve as a vast canvas to show their artwork.
Also, if they change their mind, they can easily rub and change their drawing anytime.
5. Disney Princess Bedroom
Does your little princess often fantasise about the fairy tale world? Time to bring it to reality with an amazing princess themed bedroom!
Create an enchanting and magical world of pink, crowns and canopy beds for a pure magical look for your little Cinderella.
A carriage-style bed with the bed frame and luxurious netting draped with pretty voile can turn your kid's room into a fairytale fantasy just like the way she wants.
Helpful read: Small Bedroom Design Ideas
6. Movie-Inspired Theme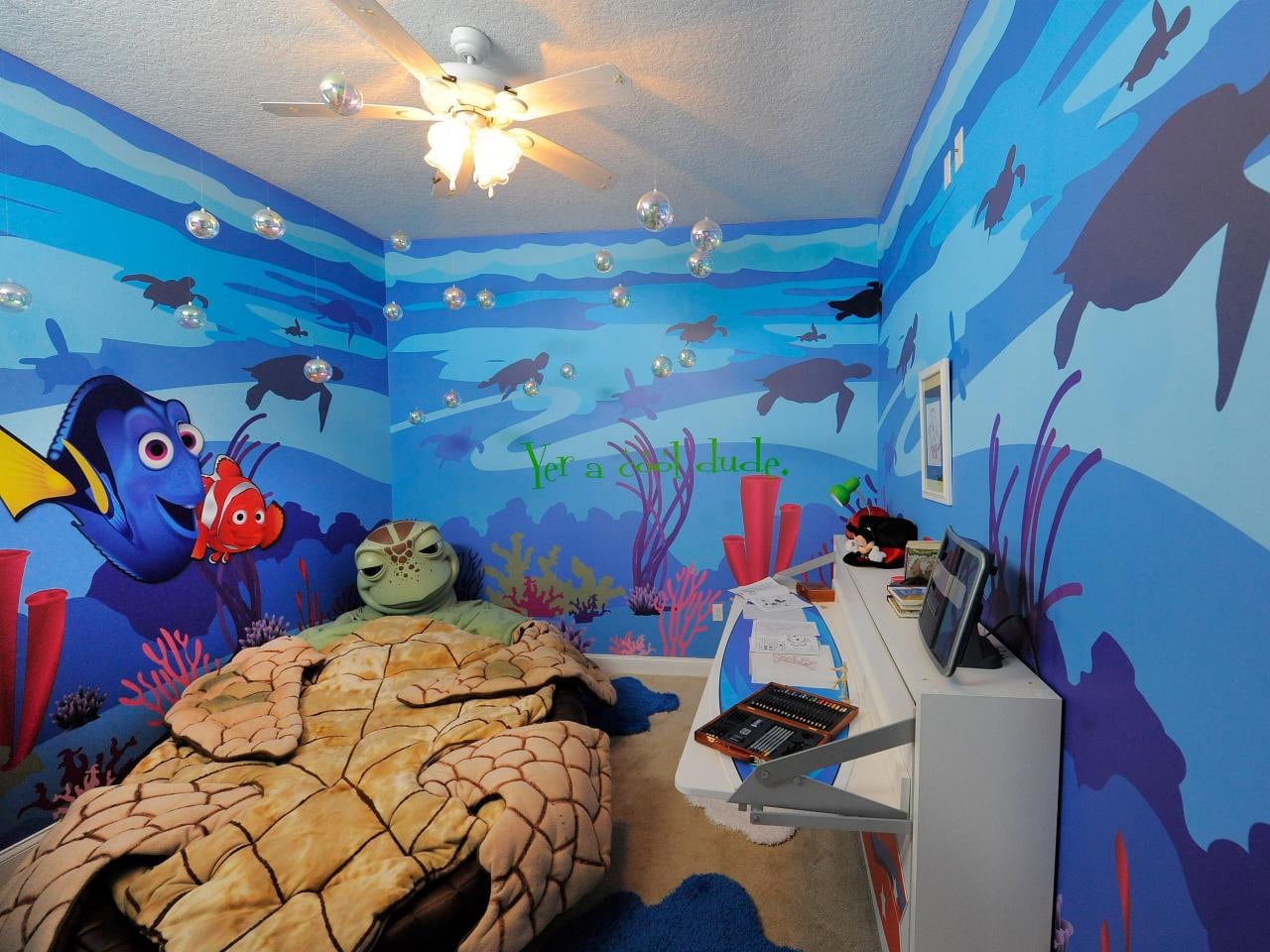 Have you ever heard your little one saying that she loves Anna, Elsa, and Olaf?
Or, are they in love with the Disney classic The Lion King and a massive fan of Simba, Nala, Timon & Pumbaa?
Some might have the desire to explore the magical world of Harry Potter or to become a Jedi, little Finn, Rey, Luke or Leia.
If so, making their room a tribute to their favourite movie characters can be a fantastic idea.
Just imagine your little princess resting in her animated fortress or your little one acting as a superhero of his favourite movie.
So, don't wait anymore and start figuring out the favourite film of your little one to make their dreams come true.
---
7. Oceanic Theme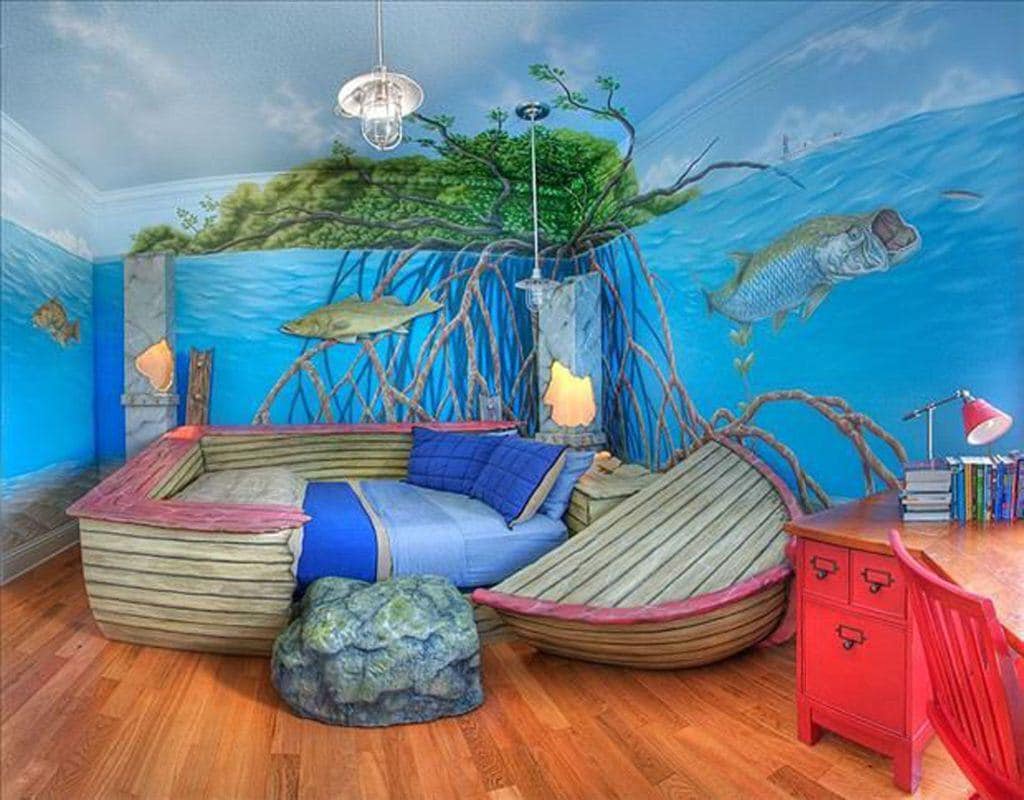 You can entice a sea of dreams of your kids with a colourful oceanic themed room with all the sea animals within.
Let them dive into their deep blue sea and swim with the fish and float their imagination.
A boat-shaped bed with ocean theme walls will give them an ultimate under the sea fantasy adventure vibe.
You can go more creative by adding a bit more character like fish fairy lights or a lost 'treasure chest.'
This fun watery world with bright and vivid coral reefs and marine life will bring sparkle to your child's eye. The best thing? Such nautical decor ideas can work for both boys and girls rooms.
Speak to trusted interior designers for your home
8. Cars Bedroom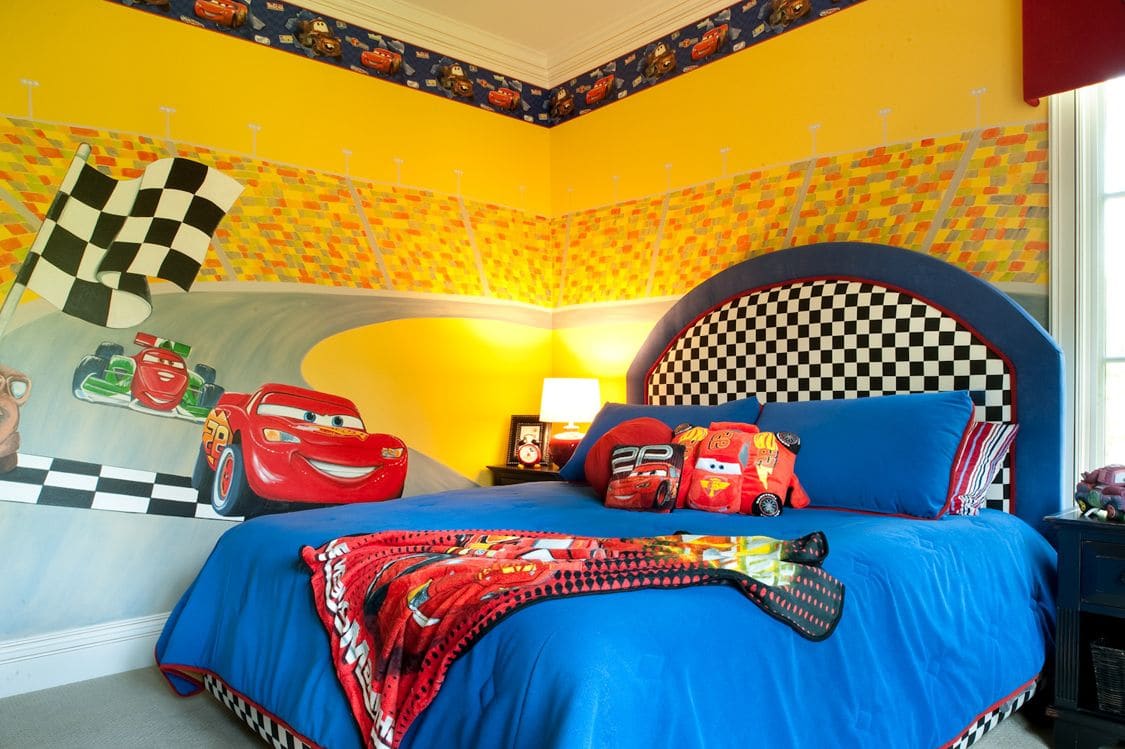 How about treating your little boy with a racing car inspired room to foster those dreams of crossing the finish line?
You can even use car shaped bed frames with novelty designs to capture your child's imagination. Paint out a starting line and flag on the wall to bring that racing effect.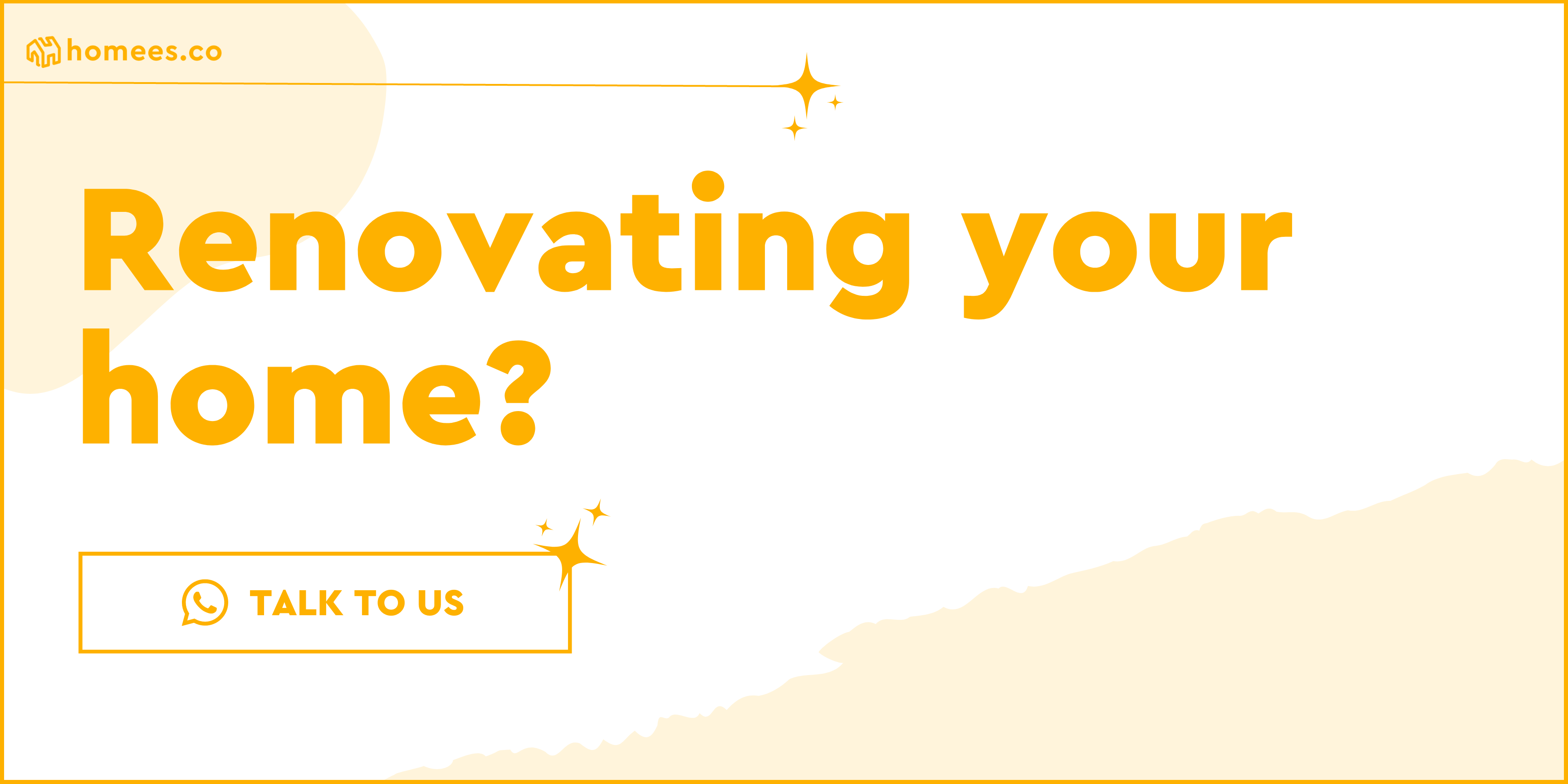 ---
Football Stadium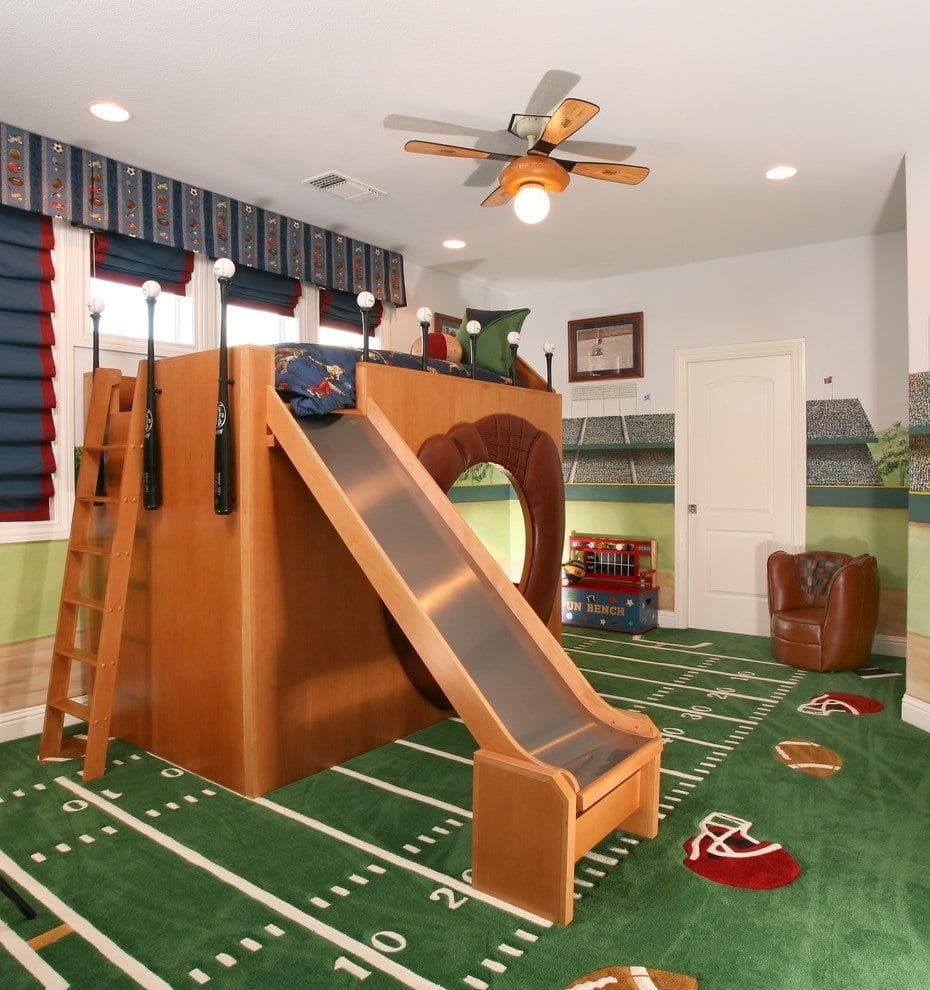 Is your child a sports fanatic? Think of creating a small football stadium in your kid's room.
This is where your kids will love to spend their time. How about cheering them up with paintings of cheering fans on the walls?
Use stadium wallpapers and a slide to makes your teen feel like the MVP. A creative bedroom that echoes their favourite hobbies and games can be the extra mile when it comes to their goals.
---
Cool Aeroplane Themed Room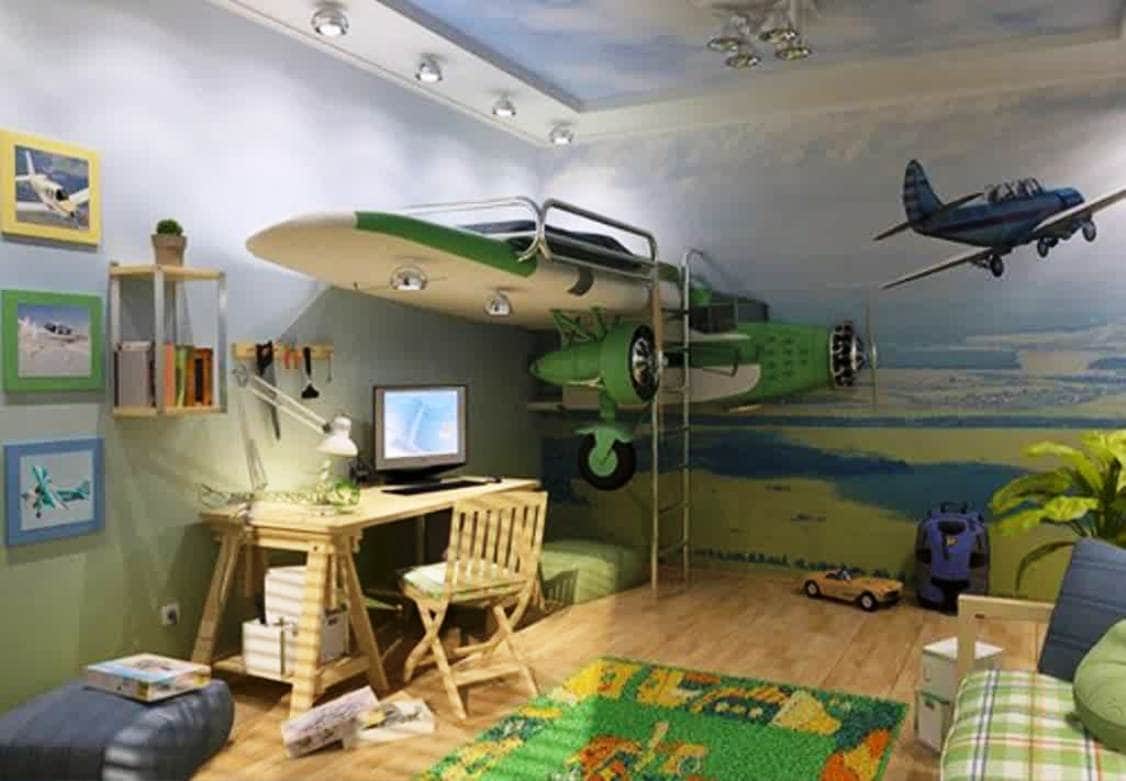 As kids, you must have dreamed of having the ability to fly. Although that might not be possible at that time, you can put a fun spin on that fantasy by designing your kid's room with an aeroplane-style bed with a ceiling covered in clouds, and a world map mural.
This creative interior for your kid's room can prepare them for any venture they might dream up. If your child has a naturally adventurous spirit, this aeroplane themed room is a great way to encourage that.
You can look for some wallpaper, decorative aeroplane toys, aeroplane print bedding and pillows to enhance the effect.
Wrapping Up
These creative interior decorating ideas can inspire and help give your children the bedroom of their wildest dreams.
Whether your child is more into a cool spaceship or a beautiful fairytale castle, these interior design ideas are apt for all imaginative dreamers out there.
With these amazing inspirations in mind, now it's time to transform your kid's room into a magical world of colours.
Let their imagination fly high by awakening their curiosity with these beautiful decorating ideas. Let them embrace the fantasy world of flying spaceships, magic carpets, favourite fairy tale characters and superheroes to flourish their pure and colourful world.
Find Top Interior Designers in Singapore
Homees provides a list of the best interior designers in Singapore. If your project is customised and would like to speak to a few reliable movers, Homees can also match you to an interior designer with your personalised requirements quickly and fuss-free. The following are trades that work closely with interior designers to complete your home renovation project:
Cost of Other Areas of Your Home Improvement Projects
You can check out the cost of hiring professionals when designing your home. Some of the usual cost guides can be found below:
We're here to improve your home
Speak to hundreds of reliable pros, view their gallery, inspirations, and know the best prices with our resources.
Have full control over your home improvement projects with Homees.