Making guests gasp in wonder at the sight of your house is not an easily achievable task. Besides choosing the right furniture pieces, decorative elements and wall colours, you cannot forget about the importance of flooring.
Floors ground the spaces of your home – a poor choice of dark coloured furniture may cause your home to look excessively dark and gloomy, whereas over-utilising light colours may cause it to become overly stark and cold.
But with creative and intelligent designing, this challenge is not as difficult as one may think. Have a look at our article on carefully curated tile designs – which will not only embrace the look of your home but also make it classy and smart!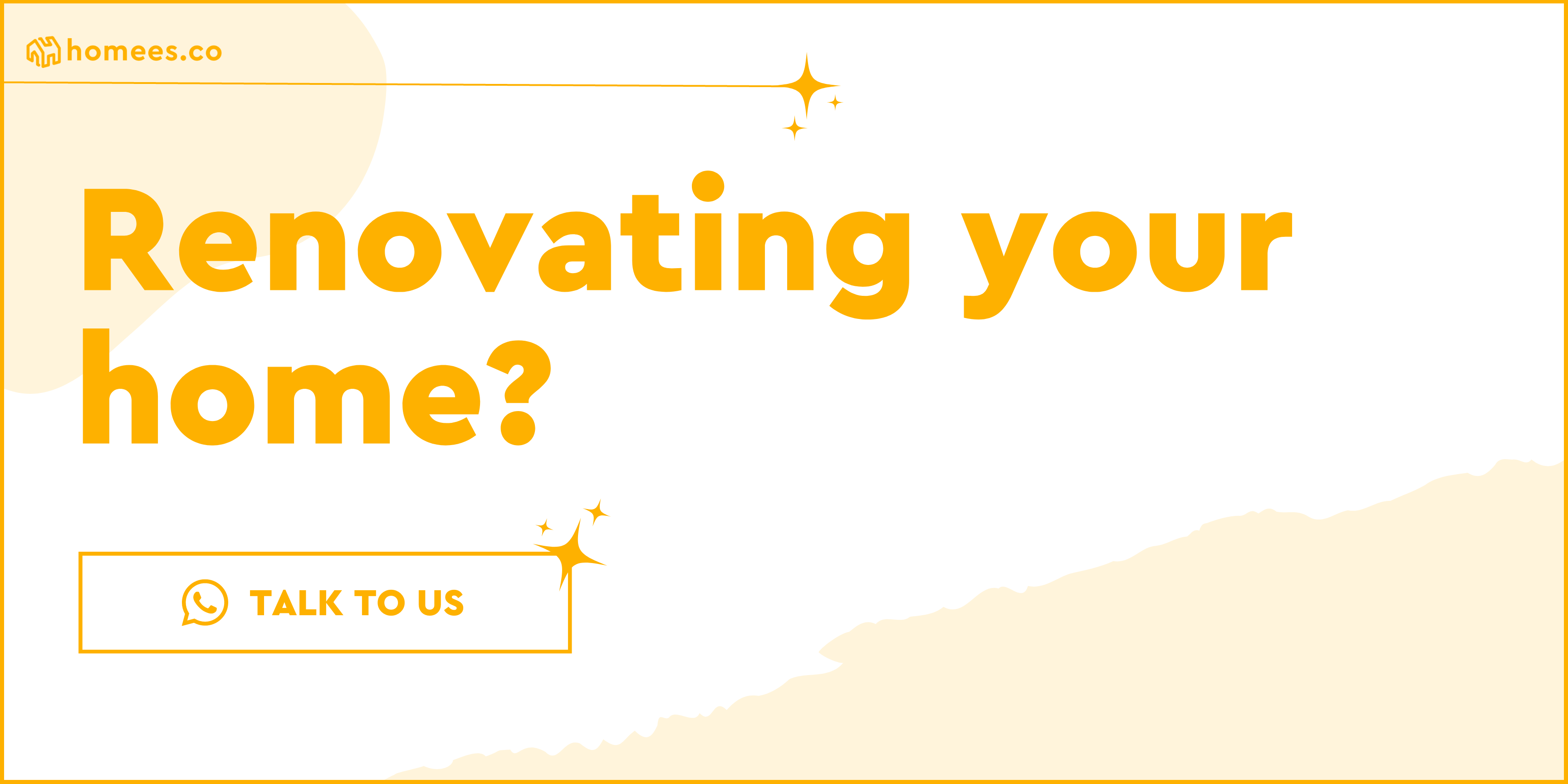 ---
1. Make a statement with black and white
Black and white dotted tiles look wonderful when mixed together to create a new look. These opposing colours make the floor more attractive and eye-catching. You will be surprised at the classy and modish vibe that they can imbue your space with.
To get the best results, you should hire an interior designer. You can even go for a dark to light colour gradient for your wall or floors to give your home a mesmerising look. From the washroom to the kitchen, black and white dotted tiles can give a clean aesthetic that doesn't look overly plain or empty.
You can also look for floor tile installation companies and ask for more advice on the different designs available.
---
2. Subway tiles are love
Subways tiles refer to thin and glazed ceramic tiles that tend to come in the shape of either squares and rectangles. Traditional white and made only with ceramic, subway tiles have evolved to feature a variety of other materials, such as marble, stone and glass.
You can give different areas of your home a sophisticated and classy look with subway tiles by creating a diagonal herringbone wall pattern. Alternatively, subway tiles of a distinct colour and sheen can imbue parts of your home, such as your bathroom or kitchen, with a unique and distinct aesthetic.
The glossy look of subway tiles can also give a luxurious look to your home, so for those aiming for a chic and stylish vibe, try them out now!.
Read also: Walls and Ceiling Cost Guide
3. Wooden finishing tiles can be a good option
Wood-grained tiles are the best option for those who love the comforting and rustic appeal of wood surfaces but are concerned with the chances of them rotting.
Unlike their wholly wooden counterparts, wood-grained tiles are more durable and are equally sturdy and stylish. As they are not completely composed of wood, wood-grained tiles are less likely to give rise to a termite infestation.
When going for a neutral colour scheme for your house, it is easy for your home to lack warmth due to the absence of warm colours. To counter that problem, wood-grained surfaces can add a warm ambience to your home without compromising the colour palette you desire for.
Interior design styles such as Scandinavian interior design and Minimalist interior design tend to favour wood-grained tiles for their clean and rustic appeal. For those interested in learning more about how they utilise wood-grained tiles, do take a look at the articles linked above!
If you're interested in installing these tiles in your home, consider getting an estimate for your floor installation costs!
Find Flooring Companies In Singapore
---
5. Get an exposed brick look for your home
You can achieve a rustic look for your home with exposed brick tiles. Bricks are cut in the form of thin slices and mounted over the wall with grout to create a barn-like appearance.
If you do not like the typical shade of rusty red associated with brick surfaces, you can always choose to paint the bricks in another colour. 
Nothing pulls off a grounded and fashionable look as well as brick walls do. It adds a gritty and rugged texture to your home and is favoured by interior design styles such as industrial interior design and modern interior design.
6. Peranakan tiles for a traditional touch
Peranakan tiles are colourful and bright, with intricate motifs and designs. They're reminiscent of olden day shophouses and are extremely popular for their elaborate patterns.
For those going for a traditional look for their home, Peranakan tiles are a must! Their radiant colours and intricate patterns can add brilliant splashes of colour to the home while maintaining a lively ambience.
From your walls to your floors, you can create a breathtaking feature wall with a medley of vibrant and elaborately-patterned Peranakan tiles as an allusion to the Peranakan culture.
This design choice will pair smartly with spaces that are muted in colours, such as an all-white kitchen or a neutral living room, for an added pop of vibrance.
Relevant article: Common Living Room Design Mistakes
7. Make the most out of Mosaic tiles
Mosaic tiles are defined by their intricate inlay design pattern. They come in various colours, materials and shapes. Similar to Peranakan tiles, mosaic tiles are extremely popular for their beautiful and elaborate patterns.
They can even achieve a kaleidoscopic effect if the right colours and patterns are used – helping to brighten up the room and truly make the space pop. Alternatively, a neat gradient can be achieved by alternating between different shades of the same colour for a gentler appeal.
Mosaic tiles are eye-catching, but they can be subtle too. They can be used either as decorative accents for the spaces of your home or turned into a feature wall that's the focal point of your room.
Due to its flexibility, mosaic tiles can be employed in various parts of your home, from the washroom to the kitchen or even your living room.
Find bathroom interior designers
---
8. Ceramic tiles are a classic
Ceramic tiles are often confused with porcelain tiles, but they do not refer to the same thing. Although they have similar applications, ceramic tiles are made of coarser clay and should not be used outdoors as they have poor heat-insulation abilities.
On the other hand, unlike ceramic tiles, porcelain tiles are crafted from denser clay, making them more suitable for outdoor use as they are more temperature-resistant.
Nevertheless, ceramic tiles are easy to maintain and tend to be cheaper in comparison. Ceramic tiles are extremely versatile in nature – they can be used as wall tiles or for flooring and can take on various designs. As such, their possibilities are endless!
Pale-coloured ceramic tiles will make a great kitchen backsplash while darker-coloured ceramic tiles can also be used for the shower floor.
As they come in a variety of colours and patterns, ceramic tiles can fit a variety of spaces in your home – either for practical purposes like anti-slip flooring or as decorative elements like a feature wall or backsplash.
Relevant article: Interior Design Cost Guide In Singapore
9. Hexagon tiles for an edgy look
With their sleek and angular design, hexagon tiles can give your room a crisp and clean look. They stand out from other tile options by retaining a simplistic yet unique design.
By using hexagon tiles, you can help to add another layer of style to your home without making your room look overly messy or cluttered. If you think normal square tiles are too plain for your liking, consider giving hexagon tiles a try!
If you want to take it up a notch, using different coloured hexagon tiles can help to give a kaleidoscopic and gradient-like effect that adds more depth to your room's design.
Find kitchen interior designers
---
Tips on Choosing The Best Floor Tiles for Your Home
1. Know the function of the room/ area
Who will be using this room and for what will be the purpose? These are some questions you might want to ponder before heading to get the materials for your floor! The purpose and function of the room may very well determine the type of tiles and their properties you should rightfully get for your indoor spaces! This will help ensure safety, durability and easy cleaning for your floor!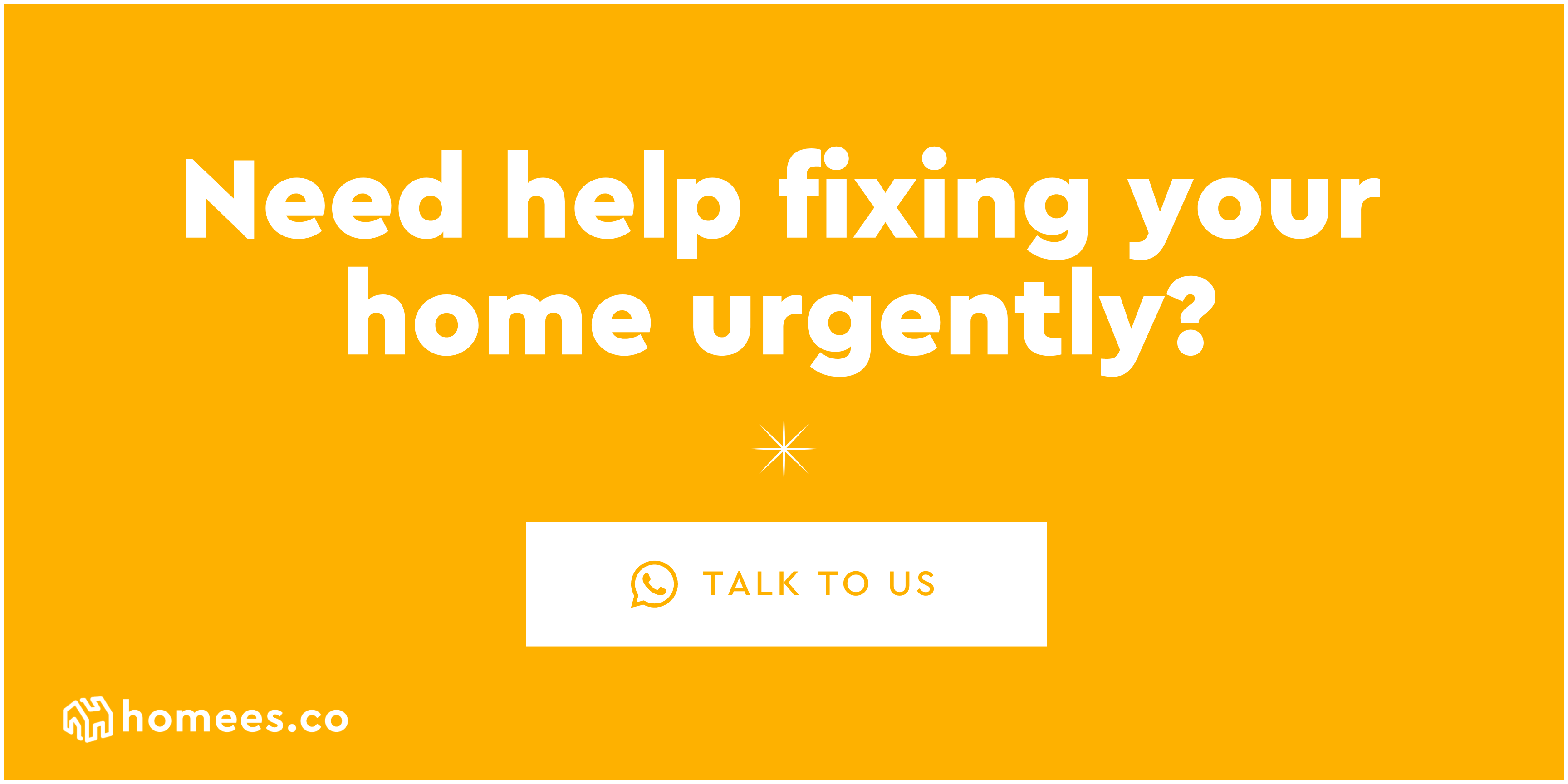 Hire Professional Tiling Contractors
---
2. Features and durability of the tile
Porosity is an essential feature for your tiles and a necessary feature for your home tiles. What this means is that the porosity will determine how much water the tile can absorb or be resistant to.
The more porous your tile is, the more water your tiles will absorb. You will not want to choose tiles that are porous for your kitchen, bathroom, and laundry room which are areas that are likely to get wet or moist.
Slip resistance is another important feature to consider for your home tiles. Once again, this is especially important for wet areas as surface water or moisture may be dangerous for you and your family. The anti-slip nature ensures the safety of your children and elderly members to prevent accidents from happening.
Helpful Read: Pet Owners: How to Maintain and Choose Suitable Tiles for Your Home
Here are some tile options that you can consider
Ceramic or Porcelain: May come in textured finishes that act as a form of slip resistance.
Slate: Similar to ceramic and porcelain, they have textured surfaces for anti-slip properties.
Pebblestone: The mosaic look and texture will also provide grip for you when you are walking
---
3. How Much You Are Willing to Spend on Your Budget
Flooring can be costly and expensive; as such, it is crucial to have a budget when you are renovating your home.
With technology these days, you need not break the bank to have excellent quality flooring. For example, if you like wood elements in your house and would like to install solid hardwood flooring, it might not be visible if you are not a tight budget.
What you can do instead is you could choose ceramic wood tile, this not only gives you the look of hardwood but it will be much easier to maintain and clean. Further, ceramic wood is known to be durable, scratch and water-resistant.
If you have the cash to spare and would like to invest and plunge on your floor, you can consider floor tile. Stone tile include marble, granite and travertine. With a stone floor, it gives your house a classic look and a touch of elegance, elevating the look of your home instantly.
---
4. Ease in up-keeping your flooring
Your various tile options:
Homogenous tiles

As its names says, homogenous tile means that the material has a consistent composition. What this means is that the pattern inside and around the tile are relatively the same. As such, with homogenous tiles, there are minimal designs on the market.

Benefits:

Durability: Homogenous tiles are known for their durability. It is very resistant to scratches and damages.

Water resistance: Due to the way homogenous tiles are made, as such, not being porous, they are relatively water-resistant. This makes it an excellent material for your kitchen and bathroom.

One bonus with its low porosity is that it is relatively resistant to chemicals and stains as well, making it much easier to clean and upkeep.
Half homogenous body tiles

These tiles have half the composition of a homogenous tile, meaning to say that from the surface to the midsection of the tile, there is a consistent composition while the rest will be different.
Porcelain tiles

With porcelain tiles, you can achieve a uniform look due to their consistent colouration. Most homeowners choose this option as porcelain tiles can mimic the design and colouration of saying a stone tile but with the durability of a homogenous flooring.

As such, many people prefer choosing porcelain tile as you have a more significant variety of design and colour but with the same strength as homogenous tile.
Glazed porcelain tiles

This option is a popular option for any homeowner. This is because this tile not only gives you the durability of the usual porcelain tile but at a cheaper rate. These glazed porcelain tiles also allow homeowners to choose from a wide range of designs like the "glaze: on top of the tile gives it the pattern and design of the tile.

The main downside of it is that the surface of the tile is prone to damages and chipping off over time. When this happens.
---
5. Tips on How to Better Maintain Your Tiles
Clear up any dust or dirt

Dirt and dust not cleaned off from tiles could dull your floor surface, even if your flooring is resistant to stains.
Use mild detergent and cleaning tools.

A massive duty cleaning tools could eventually cause your floor's protective layer to erode off and after some time, damage your floor.

Heavy-duty detergent can also be harsh on your floor surface in a way that it could remove any protective layer your floor has and eventually make your deck more prone to stains and dirt.

Clean up any spillages as soon as possible

Your floor may be stain or water-resistant, but over time if the spillage or puddle of water is left uncleaned, it could slowly seep into your floor surface, damaging your flooring over the years. It is always wise and advisable to clean up as soon as possible to avoid any potential floor drama.
Conclusion
Now that you know more about the different tiles and their appeals, let your inner artist create a unique and alluring aesthetic for your home.
There is also a huge variety of wall tiling designs available, and you can find one that best suit you by talking to wall tiling companies.
---
Cost of Other Home Improvement Areas
You can also check out the cost of hiring professionals for other aspects of your home improvement project. Some of the usual cost guides can be found below:
Related Articles
We're here to improve your home
Speak to hundreds of reliable pros, view their gallery, inspirations, and know the best prices with our resources.
Have full control over your home improvement projects with Homees.