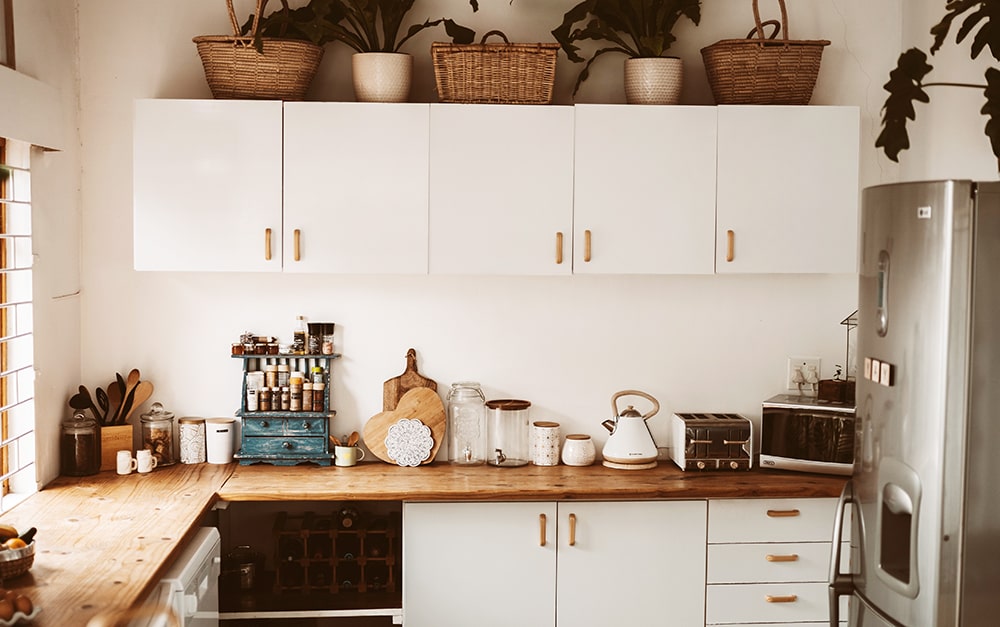 Homees provides a directory of cabinet installation companies in Singapore. You can compare and view a list of cabinet installation companies that can suit your home needs. Check out the cost of cabinets in Singapore in our cost guide!
11 Best Cabinet Installation Companies In Singapore
Homees Concierge Service Team - tell us what you need and we'll help get it solved. Talk to us today by giving us a call or Whatsapp us now.

994 Bendemeer 03-04 Singapore 339943

- TV Bracket Installation Services
- False Ceiling Repair
- Drywall Repair
- Curtain Rod Installation Service
- Furniture Assembly Service

1090 Lower Delta Road #03-07L Singapore 169201

- Custom Carpentry Works
- Wardrobes
- Kitchen Cabinets
- TV Consoles
- Display Units

5060 Ang Mo Kio Industrial Park II, #01-1245 Singapore 569563

- Floorings
- Laminations
- Wallcoverings
- Painting service
- Renovation works

8 Boon Lay Way #06-11 8@Tradehub Singapore 609964

- Interior design
- Ceiling work
- Carpentry service
- Renovation

E9 Premium 61 Woodlands Industrial Park E9 Woodlands Singapore 757881

Larry Contractors Pte Ltd

- Residential renovation

- Commercial renovation
- Room Design

5 Kaki Bukit Road 2, City Warehouse #01-08/ #02-08 Singapore 417839

- Carpentry
- Wooden Jewelry
- Keepsake Boxes
- Mirrors
- Benches

623 Aljunied Road, #06-02 Singapore 389835

22 Sin Ming Lane #06-76 Midview City Singapore 573969

- Hacking / Demolition
- Carpentry Works
- Reinstatement
- Polyurethane Grouting ( PU injection )
- Glass / Aluminium / Steel Works

48 Toh Guan Road East #08-112 Singapore 608586

- Landscape maintenance
- Aircon works
- General repair works
- Electrical works
- Painting works

10 Admiralty Street Singapore 757695

- Home Renovation
- Office Renovation
- Commercial Renovation
- Carpentry Services

- Flooring Services

Renown Furnishing & Renovation

- Carpentry works
- Renovation
Hire Cabinet Installation Services In Singapore
View All Cabinet Installation Companies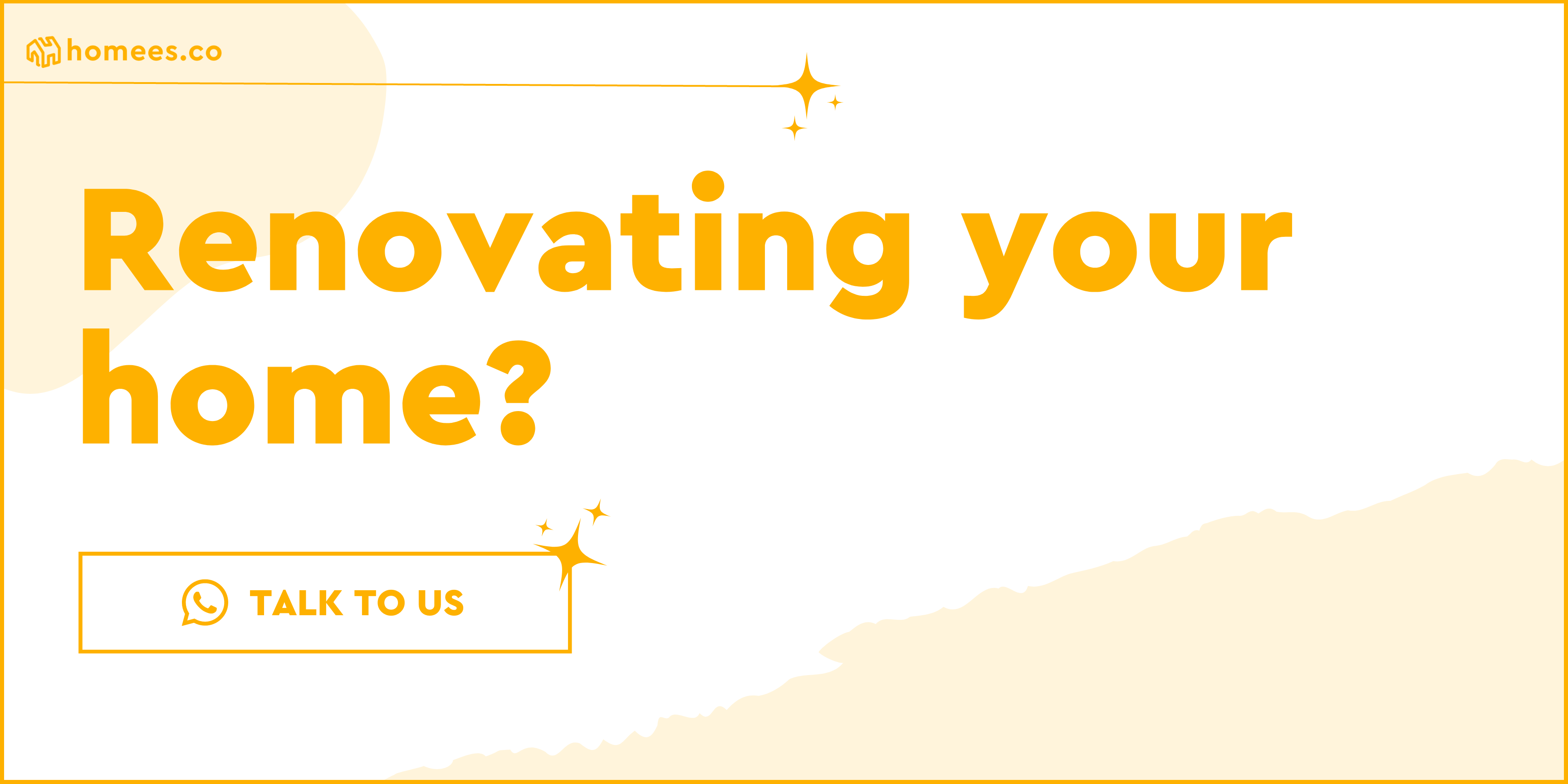 Cabinets are found in every room in your home, from vanity sinks to custom-made built-in cabinets these cabinets allow you to store your items in private and most importantly it protects your precious thing from collecting dust from the surrounding.
New and improved cabinets have exciting features installed in them, for example, built-in lights or hooks that allow you to hang your cups, etc. You can get a contractor to handcraft a custom cabinet to cater for whatever purpose you might need the cabinet for.
How Much Do Cabinets Cost?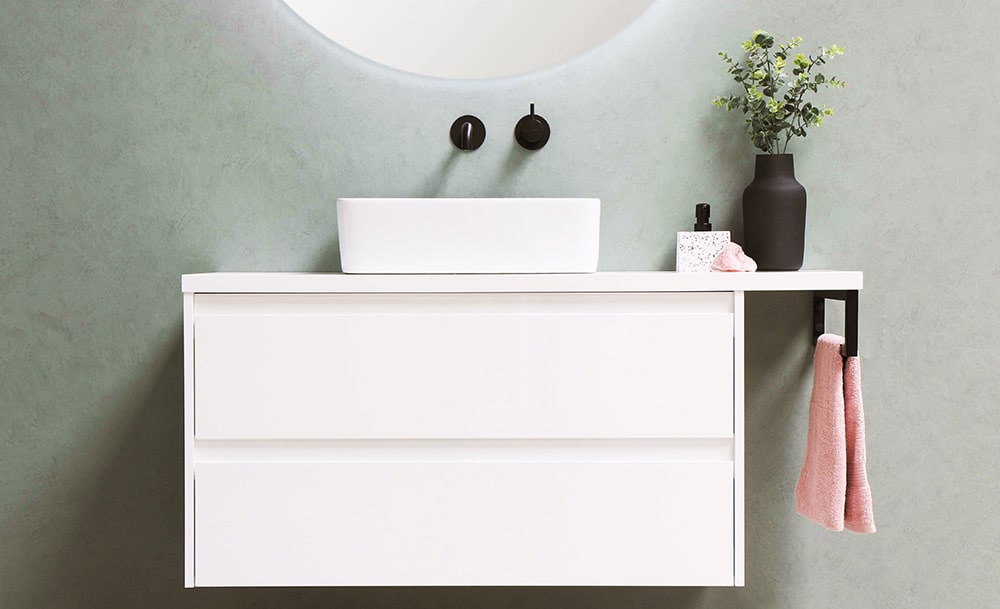 There are so many different types to choose from and it can be overwhelming for beginners. Well, don't be! You can first start off by understanding the types of cabinet options. There are 3 categories when it comes to choosing the perfect cabinet for your home. Prices can range between $144 to $2,604 from low-end to high-end custom options.
For your reference, here is our downloadable Cabinet Cost Guide:
Click to Download Cabinet Cost Guide
| | | |
| --- | --- | --- |
| | Average price range (per linear foot) | Average price range (per unit) |
| | | |
| | | |
| | | |
Stock cabinets are the cheapest option as they are pre-built and ready to install. Manufacturers build them according to the industry's standard styles and measurements.

Pros: Affordable
Cons: Limited designs, occasional issues with measurements and quality

Semi-Custom cabinets are like stock cabinets but allow more room for customization. Ideal for those who are looking for affordable, unique and long-lasting designs.

Pros: More designs and measurement options at an affordable price
Cons: Limited imported designs and materials

Custom cabinets are perfect for kitchens with odd corners and shapes or specific designs and functionality needs. They do come at a hefty price as they are made from scratch to tailor to your needs.

Pros: Unlimited designs
Cons: Expensive
Unfortunately, not everyone shares the same taste and it's important to pick materials that appeal to the majority if you're planning to sell your house. The more unique the design and materials of your cabinet, the harder it is for resale.
Wood Veneer Cabinets
Two different types of wood are used when making a wood veneer cabinet. The body of the cabinet is made of plywood.  To make it look more expensive, strips of hardwood is glued to the body. Hence, wood veneer is much cheaper than wood despite having the same appearance and vibe.
Moreover, they are more prone to humidity and moisture. Homeowners can stain them to match other furniture.
Laminate Cabinets
Another cheap alternative to wood, laminate is a type of synthetic material that sticks to the wood during high and low-pressure procedures. Most laminate cabinets are made of Pressed-hard plastic as low-pressed plastics are more prone to damage.
Laminate is very durable and able to stand wear and tear. Unlike other wood options, it doesn't fade easily. It is a popular option for those who are going for a modern or contemporary look for their kitchen.
Anti-fingerprint Laminates
As the name suggests, anti-fingerprint laminates prevent fingerprints, stains, dirt, and scratches. Their low reflection surfaces make greases and mark less visible, making them easier to clean.
These laminates are manufactured with microbial additives that make them resistant to bacteria and mould growth as well as prevent termites and other parasites.
Matte finishes reflect light and are resistant to scratches. Dirt and stains are also not visible, making them easy to clean and suitable for kitchens that are heavily used.
Gloss finishes brighten the room by reflecting a lot of light, more light than matte finishes. They are great for small kitchens as they can make the space appear bigger. Unlike matte finishes, they are harder to clean as smudges are more visible.
Acrylic finishes give off the modern luxury vibe due to their high durability and reflective high gloss finish. They are resistant to moisture and fading caused by UV rays. However, they are harder to clean too and are more expensive.
Look and feel like wood, textured laminates provide depth to your kitchen. However, they're hard to clean as their deep texture can trap dust and dirt.
Treated with special chemicals, these laminates provide additional safety and fire resistance. The special chemicals minimize smoke emissions and do not release toxic smoke.
Wood Cabinets
With a variety of wood to choose from, it is best to pick one that complements your overall home design.
Alder: Straight and fine-textured grain. Known as a type of hardwood, Alder is lighter and softer than other hardwoods which makes it prone to dents.
Cherry: Smooth and even grain. Popular for its elegance and strong durability. May have yellowish, green or grey areas as Cherry darkens as it gets older. Ideal for traditional and contemporary designs.
Maple: Smooth, even, and fine grain. Durable, suitable for paints and stains (will become darker). Ideal for traditional and contemporary designs.
Oak: Provides texture to the furniture. Extremely absorbent, strong, durable and long-lasting. Dark stains will bring out its grain pattern. Ideal for Victorian designs.
Pecan: One of the stronger hardwoods along with Oakwood. It has colour variations from white sapwood to reddish-brown heartwood although the colour will fade as the wood ages.
Pine: Opt for durable yellow pine as it gives a lighter nature. Ideal for contemporary designs.
Walnut: Smooth grain wood that has colours ranging from dark brown to light reddish-brown although its colours will fade as time passes.
Stainless Steel Cabinets
More expensive as it is less common than wood, laminate or veneer. They are durable, extremely long-lasting, and aesthetic, making them a popular option among homeowners.
Stainless steel is recyclable and non-toxic for those who are looking into having an eco-friendly kitchen. The only disadvantage is that they are prone to scratches, fingerprints, and dents.
Aluminium Cabinets
Aluminium is another popular material among homeowners recently due to its high quality. Similar to stainless steel, they are durable, last longer and are easy to maintain. Unlike wood, aluminium can withstand Singapore's warm temperature and does not attract termites.
Stainless Steel or Aluminium?
| | | |
| --- | --- | --- |
| | | |
| | Higher resistance as it is non-porous. Ideal for outdoor cabinets. | Relies on passivation layer to resist corrosion. When that layer vanishes, its surface will turn white in the long run. |
| | Less reactive due to neutral chemical composition. | Reacts with food which will affect their taste and colour. |
| | Has higher overall density hence, it is stronger | Lower overall density, hence, weaker than stainless steel. |
| | Can withstand higher temperature and absorbs heat slower than aluminium. | Becomes soft when in contact with high temperature. |
| | More expensive but lasts longer, cost effective in the long run. | Cheaper but doesn't last as long. |
Built-In Cabinet Prices
Although they are cheaper, stocks have a set of standard dimensions and poor quality materials. Hence, it may be difficult to find a suitable one that fits your home without having unsightly gaps. Also, cabinets are easily exposed to oil, water, and stains. These cheap options may fall apart as time take its toll.
Most homeowners would opt for custom cabinets for their kitchens and bathroom despite being expensive. They are not only good in quality, but give people the freedom to choose colours, sizes, shapes, and materials.
Built-in Cabinets can cost from $3,500 to $8,000 or more depending on the amount of customization. It may sound expensive but if you include other factors such as labour costs and materials, it can be worth it in the long run. Moreover, they are the foundation of your kitchen interior design, so most people don't mind investing a significant amount of their budget on customized cabinets.
Besides kitchen cabinetry, most custom cabinet contractors also offer other carpentry services like display cabinets, vanity cabinets, wall-mount cabinets, full height shoe cabinets, bar cabinets and bathroom cabinetry.
If you're on a tight budget, you can do it yourself. Building your own kitchen cabinet will cost around $850 to $1,200.
Although it is cheaper than buying, the building requires experience in woodworking and lots of tools and materials. Unless you're an expert in this field, it is recommended to look for carpenters or professionals.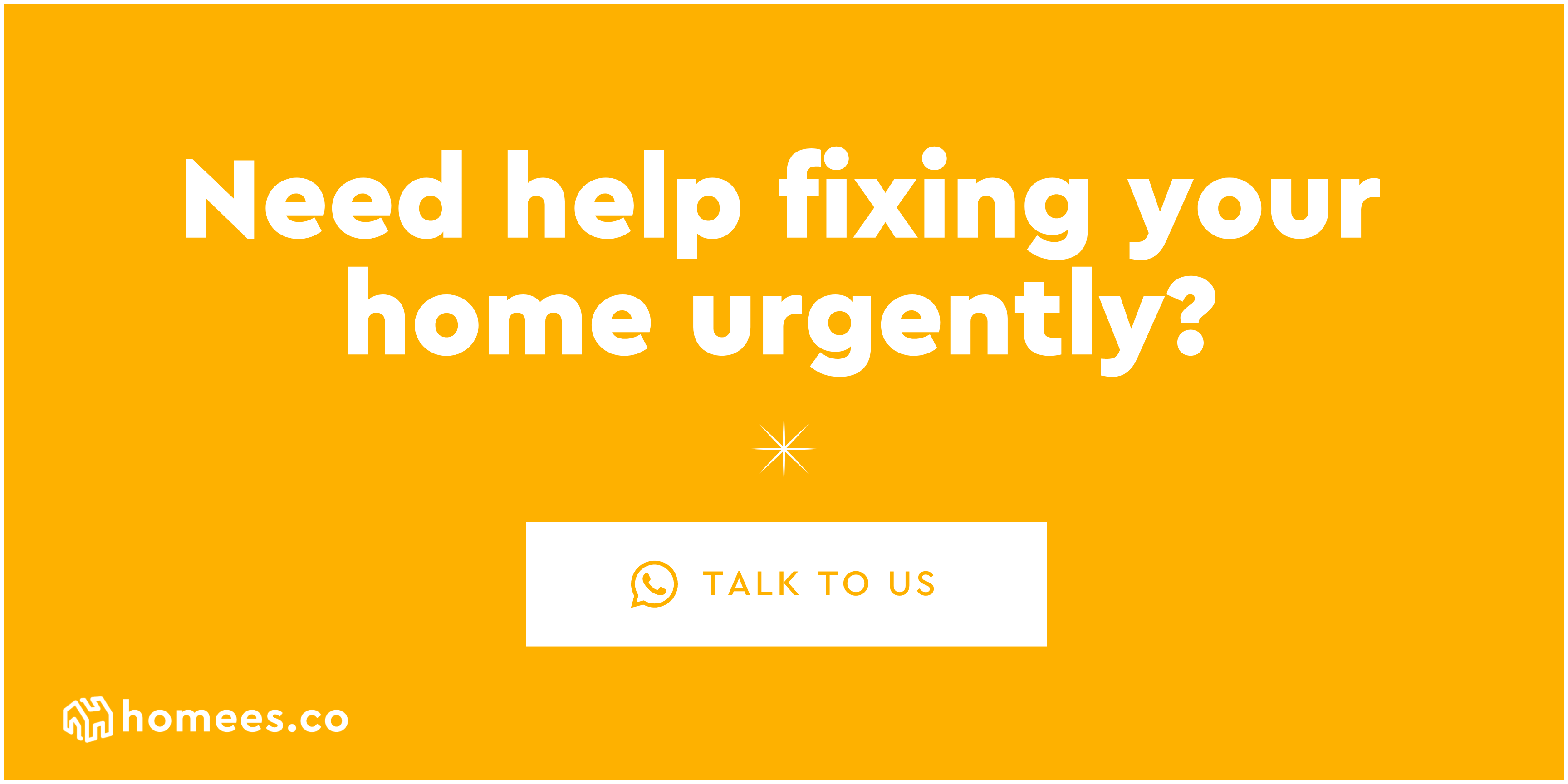 Types of Cabinets
Shoe cabinet
Shoe cabinets can be as simple as having a few racks to place your shoes. Depending on the number of shoes which you have, you might want to get a bigger cabinet with more compartments to organise your myriad of shoes accordingly. Shoe cabinets usually come with small drawers for you to store your socks or shoe inserts. Sweaty shoes can cause your shoe cabinet to be filled with odour, most Singapore homeowners usually place dehumidifiers (e.g. thirsty hippo) and air fresheners (e.g. Glade, Febreze, etc) to freshen your shoe cabinet.
1. Shoe Storage Bench
Shoe storage benches are multi-purpose tools. It serves as a storage space for your shoes and at the same time, it is a bench where you can sit to put on or remove your shoes.
2. Shoe Rack
A shoe rack is suitable for those who only need to store a few shoes. It does not take up much space and comes in various styles and designs that can match your interior.
3. Pull-down Shoe Cabinet
A pull-down shoe cabinet is a furniture piece that you can add to your living space if you have the luxury of space. They generally come in nice finishing and will be able to enhance the interior of your space. It is also a great option for those who have a lot of shoes as this pull-down shoe cabinet provides the most storage space. However, it can be quite a hassle to assemble hence we would recommend that you hire a professional.
4. Over the Door Shoe Hanger/Rack
The door shoe, hanger/rack is an effective way to store your shoes if you have a tight space constraint. It hangs over your door and has compartments available for you to store your shoes.
Kitchen cabinet
A perfect kitchen is one with all the kitchen accessories being neatly placed into an accessible compartment. Being organised can take the heat and pressure off you while cooking, this helps you focus and prevents you from harming yourself in the process of cooking. Kitchen cabinets are usually designed to have many compartments installed in it, this always you to organise your cutleries neatly. Kitchen cabinets are typically made of waterproofed and scratch-resistant material as washing and chopping are always ongoing there. Alternatively, you can also waterproof your wood cabinets to prolong their lifespan.
Display cabinet
As the name suggests, display cabinets are used to showcase your beloved possession which you collect. It can range from action figurines to branded handbags. A glass door is often used so that people can admire the things being placed inside the cabinet. Lighting can be installed in this cabinet to enhance the appearance of the items you are showcasing.
Toilet cabinet/ Vanity Sink
Vanity sinks with cabinets installed are commonly found in many bathrooms, its dual function feature (acting as a sink and a cabinet) helps to save space. Cabinets with mirrors can also be placed in your bathroom for you to store your cosmetics and at the same time allow you to check on your appearance for you to groom yourself.
Depending on how confident you are with your handyman skills, the installation of a cabinet can be done by yourself. However, for cabinets that are very bulky and heavy, it is recommended that you call a professional to help you install such cabinets to prevent yourself from spoiling the cabinet or worse injuring yourself in the process.
These are some places that sell cabinets for all-purpose, you can also call a contractor down to design a cabinet for your home. Here are some sites which retail cabinets in Singapore:
Popular Cabinet Materials
1. Plywood
Pros
Resists moisture hence durable
Cheaper option compared to hardwood
Easy to repair and replace
Cons
As plywood is created by thin layers of wood veneer glued together, different wood may be of different consistency
2. Hardwood
Pros
Being a natural material, every panel is unique to its own
It is highly durable and easy to repair
Cons
It is a very costly option
Hardwood is heavy and you will need a solid structure for support
It is not moisture resistant and hence can contract and expand due to surrounding changes in the environment
3. Medium Density Fiberboard
Pros
Made from small fibres, it is relatively strong and very durable
It resists moisture hence it is less likely to be damaged
Cons
It is not as strong compared to the other wood materials and can sag when overloaded
Type of Kitchen Cabinets
There are mainly three types of kitchen cabinet that you can choose from: stock, semi-custom and custom. In terms of price, stock kitchen cabinets are the least expensive as they are constructed in standard shapes, sizes and material. Semi-custom kitchen cabinets are in the mid-range for pricing and are factory-built in similar ways and sizes. The difference is that they are available in a wider variety of design and style.
On the other end, custom kitchen cabinets cost the most as they are constructed based on your individual preferences and specifications. Unless you have a particular taste in how you want your kitchen cabinet to look, stock or semi-custom cabinets will be a better option if you are on a budget.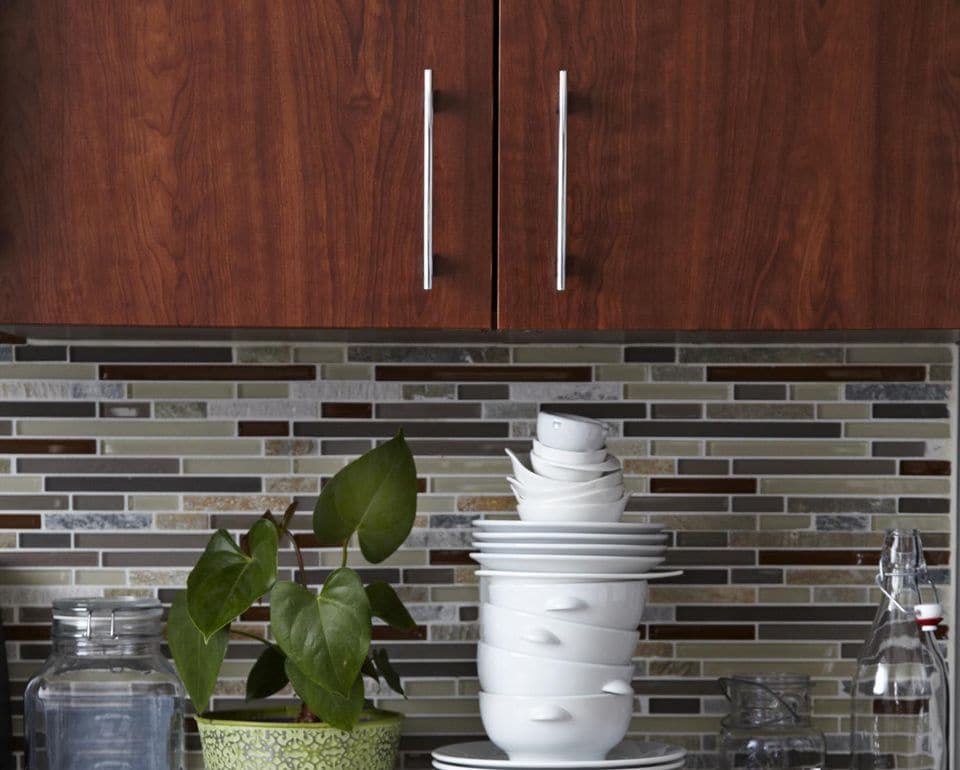 Material
The material of the kitchen cabinet is essential as it determines how durable your cabinet will be. Factors you should consider when choosing the material for your kitchen cabinet.
Durability: The material must not be susceptible to wear and tear quickly. It should be able to last through the test of time without any significant accidents.
Versatility: The material of your cabinet should be able to fit different cabinet configurations. This is because in some cases, the material does not go well with particular custom kitchen cabinets.
Price: The material of the cabinet should be within your budget.
There is a variety of different materials that can be used to design a kitchen cabinet. Here are some that you can consider:
Aluminium
Aluminium cabinets make an excellent choice for a new modern look. Their shiny surfaces will complement your kitchen lights nicely as well. Hence, this gives off an exquisite vibe for your kitchen. They are also rust-resistant, which is very useful, considering that the kitchen area is very prone to getting wet. Aluminium is also very lightweight, which you will be thankful for, especially if you tend to open the cabinet doors very often.
Also, aluminium is non-toxic and impermeable, meaning your food will not be intoxicated when you store it inside aluminium cabinets. Therefore, aluminium is considered to be one of the safest materials to be used for kitchen cabinets.
Red Oak
Red oak is a type of hardwood that is tough, durable and affordable. The surface of red oak looks grainy and textured, making it more suitable for a traditional kitchen look.
Red oak is also flexible in style and is ideal for almost every type of kitchen cabinet. It is a popular material in design styles like rustic interior design due to its homely and country-like aesthetic.
Hard Maple
Hard maple is a type of wood that is light in colour and has a surface with fine grain. It is a cheaper option compared to red oak, but it comes with less durability as well.
Like red oak, hard maple is also flexible in style and can fit most kitchen cabinet types. It is also highly resistant to stains, which is useful especially in an area prone to spills.
Cherry
Cherry is a typical hardwood that fits into many HDB kitchens in Singapore due to its tough exterior. It can stand marring and substantial impacts, which makes it very durable.
Using cherry type wood will give your kitchen cabinet a classy look, making it appear more sophisticated and formal. It is also versatile and can fit with most kitchen cabinet types.
However, you may want to note that the colour of cherry gets darker as it ages, though this is not necessarily a bad thing. The darkening of cherry kitchen cabinets over time can add a lot of depth to your kitchen design.
Ash
Ash is a type of hardwood that is both durable and strong. It is also light in colour, which gives your kitchen a brighter and more relaxed vibe that is similar to a minimalist interior design. However, ash is only suitable for custom-made kitchen cabinets due to its natural state.
Birch
Birch is another kind of hardwood that is popular among Singapore kitchen cabinets. It is a beautiful grain wood that is reasonably durable. Even though it is less expensive compared to other hardwoods, it is still highly resistant to stains thanks to its natural dark colour.
However, it is important to note that birch can be unevenly coloured, which is why it tends to be cheaper in the market. This discolouration can be made use of as a design tool, though, as the inconsistency in colour can help to add some pattern and texture to your kitchen design. This adds more depth to your kitchen and makes it more unique and stylish.
Pine
Pine is the only type of softwood that is suitable for kitchen cabinets. Pine is a good option if you are looking to give your kitchen a classical touch. It is considerably more affordable compared to other hardwood materials.
However, pine is not as durable and robust as hardwood and will dent much faster. It is also not resistant to stains and requires frequent maintenance.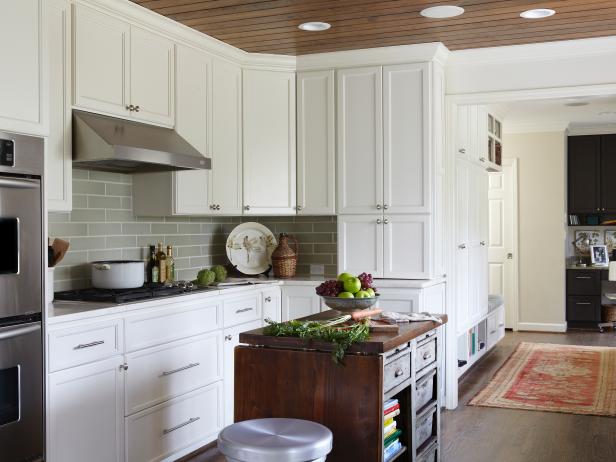 Style of Cabinet Door
The style of your kitchen cabinet door plays an essential role in the overall aesthetics of your kitchen. You don't want your cabinet door to stand out too much from the overall style of your kitchen. Nor would you want your door to not blend in with the design of your cabinet.
Hence, the style of your kitchen cabinet door has to be done just right as it is usually the first thing that your guests see when they enter your kitchen. Therefore, you should take into consideration how the style of your kitchen cabinet door would fit the look of the whole kitchen.
Helpful Read: Your Ultimate Kitchen Design Guide in Singapore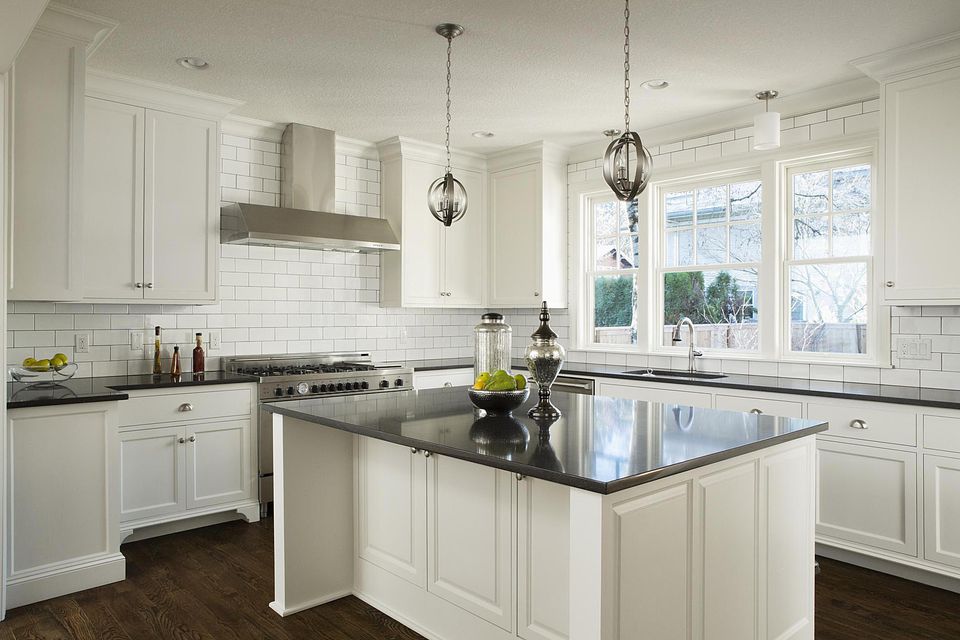 Hardware
Simple add-ons such as customising the handles or knobs of your kitchen cabinet can have a massive impact on its style. For example, brass handles can give your office a more antique look while adding glass knobs can make it more glamorous.
Therefore, choosing the right hardware to complement the style of your kitchen cabinet is equally essential and should not be overlooked. You can change the style of your kitchen cabinet just by switching hardware from time to time instead of replacing the entire cabinet.
Questions to ask prospective Cabinet Installation contractor
What is the size of your company (total staff strength)?
What kinds of training have your staff undergone?
Can you provide a free written estimate outlining all the terms and conditions of what we discuss?
What are the payment terms? Do you offer a financing plan?
Do you provide a warranty or guarantee for your service or the unit?
What brands do you carry or service?
How long will the job take? Will you clean up after the job is completed?
DIY Cabinet Installation Tips
1. Remove Doors & Drawers
If your cabinets come with doors and drawers installed, it is recommended that you remove them before starting your installation. This may seem like a waste of time as you will have to put them back afterwards but it will make your cabinet lighter and easier to manage.
2. Start with the Upper & Corner Cabinets
When you start with the upper and corner cabinets, it will be easier to install them as there will be nothing in your way. If you start with the bottom base cabinets, you will have to lean over them when installing the upper cabinets which can be hard to reach and hold the cabinet in place.
3. Prepare Cabinet Shims
A shim is a small piece of wood that comes in different thicknesses. This is used to level your base cabinets especially if you have slightly uneven floors.
Things to Consider When Choosing Your Kitchen Cabinet
Setting a budget
Kitchen cabinets are usually the most expensive part of renovating a kitchen. But do not let this amount freak you out. The cabinet that you decide on will play a significant role in your kitchen design.
Hence, it is crucial to set a budget for your cabinet so that you will be able to afford to complete the rest of the kitchen. This will not only keep you from falling in love with a kitchen cabinet that you cannot afford, but it also helps you to narrow down your choices to make it easier for your final decision.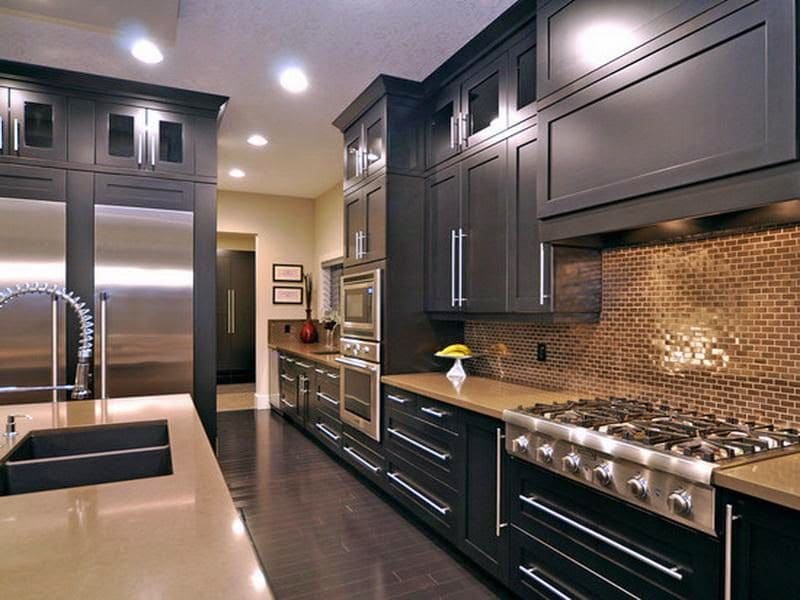 Availability of space
One of the biggest challenges that many homeowners face is a lack of space in the kitchen. This is especially true in Singapore where the kitchens in most HDB flats are just narrow aisles. Therefore, you should mentally picture how much space your kitchen cabinet would take up.
Then, measure the space available in your kitchen to see if it will fit. Or you can always let a professional designer measure the area that you will be able to afford.
You should think about the items that you wish to store in your cabinet, including those sitting on your countertops currently. Knowing how many things you plan on storing in your kitchen cabinet will give you a rough estimate of the space that you will need. If the clutter in your kitchen is too much for your cabinet to hide, then perhaps it is time to reconsider throwing away certain items that may be unnecessary for your kitchen.
Is Refacing Cabinets Cheaper Than Replacing?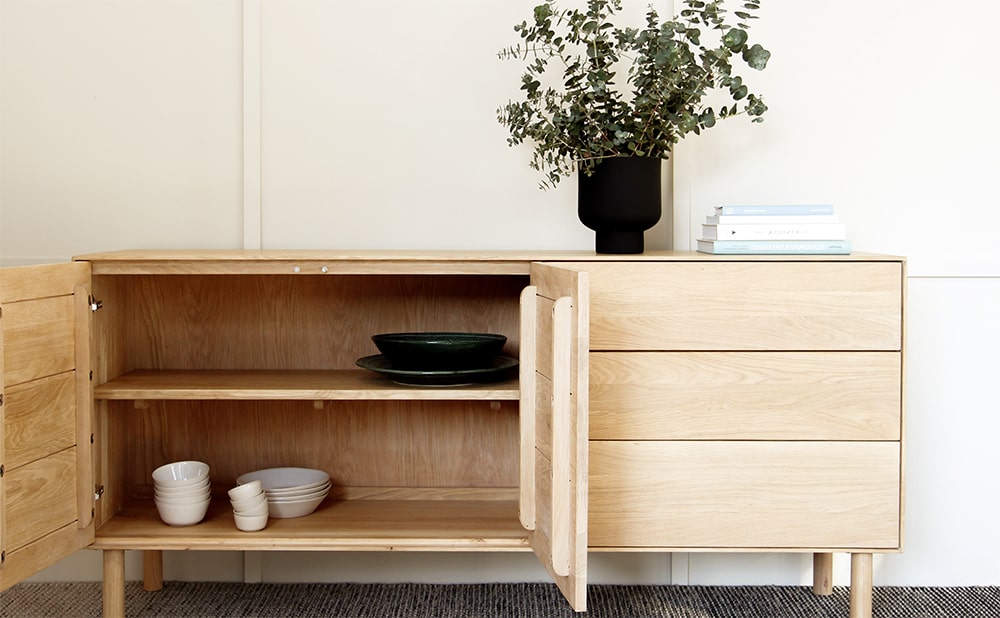 Another way to update the overall look of your home at a fraction of the cost is to reface your existing cabinet. Basic refacing consists of replacing a new kitchen cabinet door, and drawer fronts and applying a new veneer over the existing surface.
This helps to freshen up the look of your cabinet – especially when wear and tear over the years have worn it down and made it look old. So if you are looking for a budget-friendly option to spruce up the look of your cabinets, this may be the option for you.
An even cheaper option is to resurface it, where you recoat or repaint the existing cabinet. If you are bored with the colour scheme of your kitchen and want to change things up, you can even have your cabinets done in a new colour! While this may seem like a small gesture, you'd be surprised at how much a change in cabinet colour can affect the look of your home.
Refacing: $300 to $3,500
Resurfacing: $1,000+
hould you insist on replacing your cabinets, do consider these factors:
Cost of dismantling/removing: $400+
New cabinet costs: $3,500 to $8,000+
Installation costs: $130+
Additional Considerations
When planning for cabinet installation, there are other things that you need to take into account.
Measurements: It is best to get a professional to take measurements as mistakes in measuring will result in project delay or reinstallations, which can be pricey.
Relocating appliances: Unforeseen obstacles might arise depending on the size and design of the area. Before starting any projects, you'll need to keep a lookout on appliance-related issues like moving your oven or relocating gas, electrical, and ventilation systems.
Hire a professional: If you want your house to look perfect, it is recommended to hire a professional.
Prices of Cabinets in Singapore From Various Brands
Below is a price table of different readymade cabinets by various stores in Singapore.
*Prices are stated before the discount
Common Questions about Kitchen Cabinets
How much does it cost to replace kitchen cabinets?
Replacing your kitchen cabinets can be a simple but effective way to spruce up your kitchen and give it a much-needed makeover. For instance, if you are looking to make your small kitchen appear more spacious, changing out dark-coloured cabinets for a lighter shade can help to brighten up your kitchen and visually enhance it further.
On average, the costs of replacing your kitchen cabinet can range from around $2500 to as high as $8000. Naturally, this is dependent on several factors, such as the size of your kitchen and the material chosen for your new kitchen cabinets.
Where can I buy kitchen cabinets in Singapore?
A kitchen renovation is not an easy task, especially when you have to find a trustworthy and reliable kitchen cabinet contractor to purchase from. But fret not – Homees has you covered with a carefully curated list of top cabinet installation companies you can find in Singapore.
What is the most popular kitchen cabinet design?
Kitchen cabinets are essential when it comes to creating a beautiful kitchen design. Given its importance, consulting the top interior design trends for your home is definitely helpful in deciding on a design. Many homeowners looking to renovate their kitchen may be wondering what is the most popular type of kitchen cabinet design.
While what is popular really depends on the kitchen style and design that you want, here are a few trends that have stayed the longest:
Shaker Style Cabinets
With its simplistic yet sophisticated square panels, shaker style cabinets are one of the top kitchen cabinet trends for a modern look. Shaker style cabinets are popular for their budget-friendly prices and customisability.
The flexibility available in its design means that no matter what interior design you would like, shaker style cabinets can complement your kitchen perfectly.
Wooden Cabinets
Wooden cabinets are loved by many for their rustic and natural charm. The wood surfaces help to imbue the kitchen with a sense of warmth and cosiness. At the same time, when paired with white surfaces, wooden cabinets can give a clean and minimalistic vibe that is reminiscent of a MUJI interior design.
Certain homeowners may even add some greenery to their kitchen to strive for a Scandinavian interior design aesthetic.
Concealed Cabinets
A unique take on kitchen cabinets, some homeowners choose to conceal their kitchen cabinets to give their kitchen a cleaner and more clutter-free look. This helps to ensure that your kitchen has ample space and makes your kitchen appear much larger than it actually is.
As the structure of a concealed kitchen cabinet is dependent on the layout of your kitchen, you may want to consider having it custom-made instead so that it fits your kitchen perfectly.
Sliding Cabinets
Similar to the aforementioned trick of concealing your cabinets, sliding door cabinets are also popular for being stylish space-saving options, making it extremely helpful for saving space in a small kitchen design.
In general, a sliding door is a better alternative for a small space as it does not need to swing out as a traditional door does. Hence, it requires much less space and does not contribute to any clutter in the kitchen when it's used in the kitchen cabinet design. Accessing the cabinet then becomes much more convenient!
Compare and review the best cabinet installation companies in Singapore
View their gallery and portfolio, and compare prices of similar cabinet installation projects in your proximity. You can read the reviews from previous customers to understand the background of prospective contractors, and how they rate their work, and message them directly to ask any specific questions.
If you're in need of cabinet repair or installation, it's important to hire a reputable company that you can trust. Homees.co offers a comprehensive list of pre-screened and certified cabinet installation companies in your area.
Cabinet FAQs
Is it cheaper to paint or replace kitchen cabinets?
When it comes to updating the look of your kitchen, painting the cabinets, or replacing them completely is one of the most effective ways to do so.
While both processes can do wonders to your kitchen design, based on the price, painting your kitchen cabinet is undoubtedly cheaper.
How often do I need to replace kitchen cabinets?
Cabinets are prone to wear and tear. Depending on the material used, most would need to be replaced between 10 to 15 years while high-quality ones can last up to 50 years.
When should I replace my kitchen cabinets?
Water damage: When your wooden cabinet is swollen, its colours have darkened, or its doors are not closing properly, these are signs of water damage. Kitchen cabinets are usually exposed to water and steam, having water damage is likely to occur especially when the cabinet is made of wood. Water, especially leaks, can damage wooden cabinets easily.
Poor functionality: If the functionality of your cabinet is not up to your expectation, you need to get it replaced.
Some signs include hard-to-access cabinets and requiring movement of items to reach the other items at the back, cabinet doors opening up and slamming into one another, or its drawers getting stuck while you're trying to open it.
Bad structure: Feel the insides of the cabinet. If it feels damp, the wall feels soft and mould is visible, it is best to replace your cabinet.
We're here to improve your home
Speak to hundreds of reliable pros, view their gallery, inspirations, and know the best prices with our resources.
Have full control over your home improvement projects with Homees.