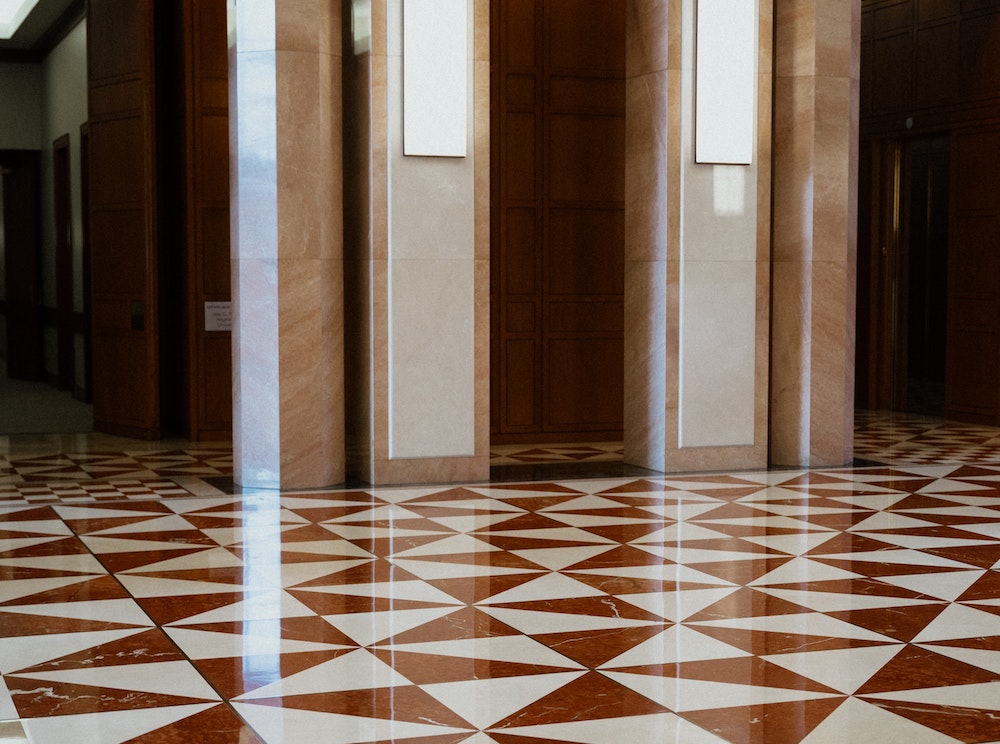 Homees provides a directory of tiling contractors in Singapore. You can compare and view a list of tiling contractors that can suit your home needs. You can check out the prices of installing different tiles in our cost guide.
11 Best Tiling Contractors In Singapore (Our Top Picks)
| | |
| --- | --- |
| | |
| | |
| | |
| | |
| | |
| | |
| Jaystone Renovation Contractor | |
| | |
| | |
| | |
| | |
| | |
| | |
| | |
The Price List Of Tiles In Singapore
$0.5 to $35 per square feet (psf)

60cm x 60cm, 60cm x 120cm, 90cm x 90cm

Unglazed/ Homogenous: $2 to $4 psf

60cm x 60cm, 60cm x 120cm, 90cm x 90cm

30cm x 60cm, 60cm x 60cm, 90cm x 90cm

30cm x 30cm, 60cm x 60cm, 80cm x 60cm

Differs based on material and design of tiles

Based on the shape and pattern of tiles

Dependent on the pattern of tiles

20cm x 20cm, 60cm x 60cm, 80cm x 80cm, 100cm x 100cm
Singapore HDB Tiling Works
Tiles are commonly used on flooring and wall design due to their versatility and ease of installation. The advantages of having tiles include ease of cleaning, low maintenance, scratch resistance, and most importantly, moist resistance. With the qualities stated, tiles are suited to be fitted in any part of your home.
There are, of course, disadvantages associated with tiling. Each tiling material will have its disadvantages. However, in general, tiles are heavier than other flooring options.
This would not make them the ideal flooring choices for any level other than the ground floor, especially for heavier materials such as terrazzo and ceramic slabs. HDB units will probably not have this issue, but for bungalow homeowners with a second and third level, you might want to consult a tiling professional to check the structural integrity of your home.
Flooring installation is also a time-consuming process. Delays are common during installation as surprises may pop up from time to time. Examples of this may include uneven, chipped tiles and dimension measurement errors. Tiling renovation is also expensive due to the labour-intensive nature of the job.
Tiling Cost in Singapore
Tiling is one of the most versatile flooring material which you can find on the market. Tiles come in different materials and designs; hence, depending on your creativity, you can use the vast array of choices to blueprint your floor.
You can check out the prices of installing different tiles in our cost guide.
Tiling Works Related Services
Hiring a tiling contractor may prove to be the best option when it comes to assessing damages to your tiles! From there, there are able to advise you on the net course of action such as tile repairment or replacement and in some unfortunate cases, repairing the underlayer through a floor repair serviceman! They say prevention is better than after action! Hence, even prior to the installation of tiles, it is important to hire expert contractors to be able to professionally install the choice of tiles that match the layout and design of your home! You can view our flooring or interior designers pages to hire to design your home spaces
Types of Tiling Materials
Choosing the right material for your floor or wall is vital as it is most likely to be permanently fixed in your home spaces. Homees provide a list of popular tile designs in Singapore that could be suitable for your home.
Homees provide a list of popular tile designs in Singapore which could be suitable for your home.
Terrazzo tile
Terrazzo tile is constructed by blending granite, glass chip, and marble with a cement binder. Terrazzo tile is a number one choice by homeowners, because of its looks, the mixture of different materials provides a unique and aesthetic look. With its ability to arrive at multitudes of varying combinations of cement binder and added chips, this tile becomes highly customizable! There is no questioning the durability of terrazzo tiles due to the materials it is made of it can even be compared with ceramic and stone tiles, it does not chip off easily, and it is waterproof.
Ceramic tile or subway tile
Ceramic tile has similar properties as Terrazzo tile, and they are durable and water-resistant. Ceramic tile can work in any room, and it is commonly found in kitchens and bathrooms due to its impervious surface. Ceramic subway tiles are suitable to be installed on the walls of your bathrooms.
Wood Tile
Wooden tiling is usually placed on the floor rather than the walls in your home. Wood tile is an excellent alternative to the wooden floor because of its wooden look without the limitations of real wood flooring. Wooden tiles are waterproof, scratch-resistant, and it is very durable. Hence, it is suitable to be placed in high traffic places in your room.
Porcelain Tile
Porcelain tile is usually mistaken for ceramic tile as they are both made of clay. Due to the difference in heating temperatures for both porcelain and ceramic in production, the former is usually denser and harder. Porcelain floor is usually found in the kitchen as they are resistant to moisture and it is easily wiped down when there is a spill.
Marble Tile
Marble arises from the metamorphism of limestone, and it is a beautiful type of tiling suitable to be installed on the walls and floors of your homes. Marble provides an ambience of luxury; hence it is often installed in many high-end hotels. Marble is a great conductor of heat; hence it is suitable for the hot climate in Singapore as it is cooling to the touch when you step onto it. Marble tiles are generally more expensive as compared to other tiles. Hence it may not be typical for homeowners to install this type of tiling.
Stone Tile
There are many different types of stone tiling, and each of them has different sets of properties and features. Typical materials for stone tiling are granite, slate, and limestone. Stone tiling can give your home a luxurious feel. However, stones can be chipped off when too much pressure or impact is acted on them.
Do consult your home contractor or architect on which type of tiles to use for different parts of your room. View our floor installation category page to hire excellent contractors to design your home spaces.
Questions to ask prospective Tile Installation & Replacement contractor
Questions to ask:
What is the size of your company (total staff strength)?
What kinds of training have your staff been through?
Can you provide a free written estimate outlining all the terms and conditions of what we discuss?
What are the payment terms and options?
Do you provide a warranty or guarantee for your service or the unit?
What brands do you carry or service?
How long will the job take? Will you clean up after the job is completed?
Compare and review the best Tile Installation & Replacement companies in Singapore
View their gallery and portfolio, compare prices of similar tile installation & replacement projects in your proximity. You can read the reviews from previous customers to understand the background of prospective contractors, and how they rate their work, and message them directly to ask any specific questions.
We're here to improve your home
Speak to hundreds of reliable pros, view their gallery, inspirations, and know the best prices with our resources.
Have full control over your home improvement projects with Homees.