HDB apartments are the most common kind of accommodation for Singaporeans. As of 2020, more than 80% of Singaporeans stay in HDBs. While 3-room and 4-room HDB flats are the most common flat type, there is still a sizeable number of Singaporeans who reside in 5-room flats.
How big is a 5-room HDB flat?
A 5-room flat can easily accommodate larger households that have 4 to 5 family members. According to the Housing and Development Board's official website, the floor area of a 5-room is about 110 square metres.
Typical features of a 5-room apartment include 3 bedrooms, which is inclusive of a master bedroom that holds an attached bathroom. These flats have a living or dining area, a common washroom, a kitchen, a service yard and a bomb shelter (which is more commonly utilised as a storeroom).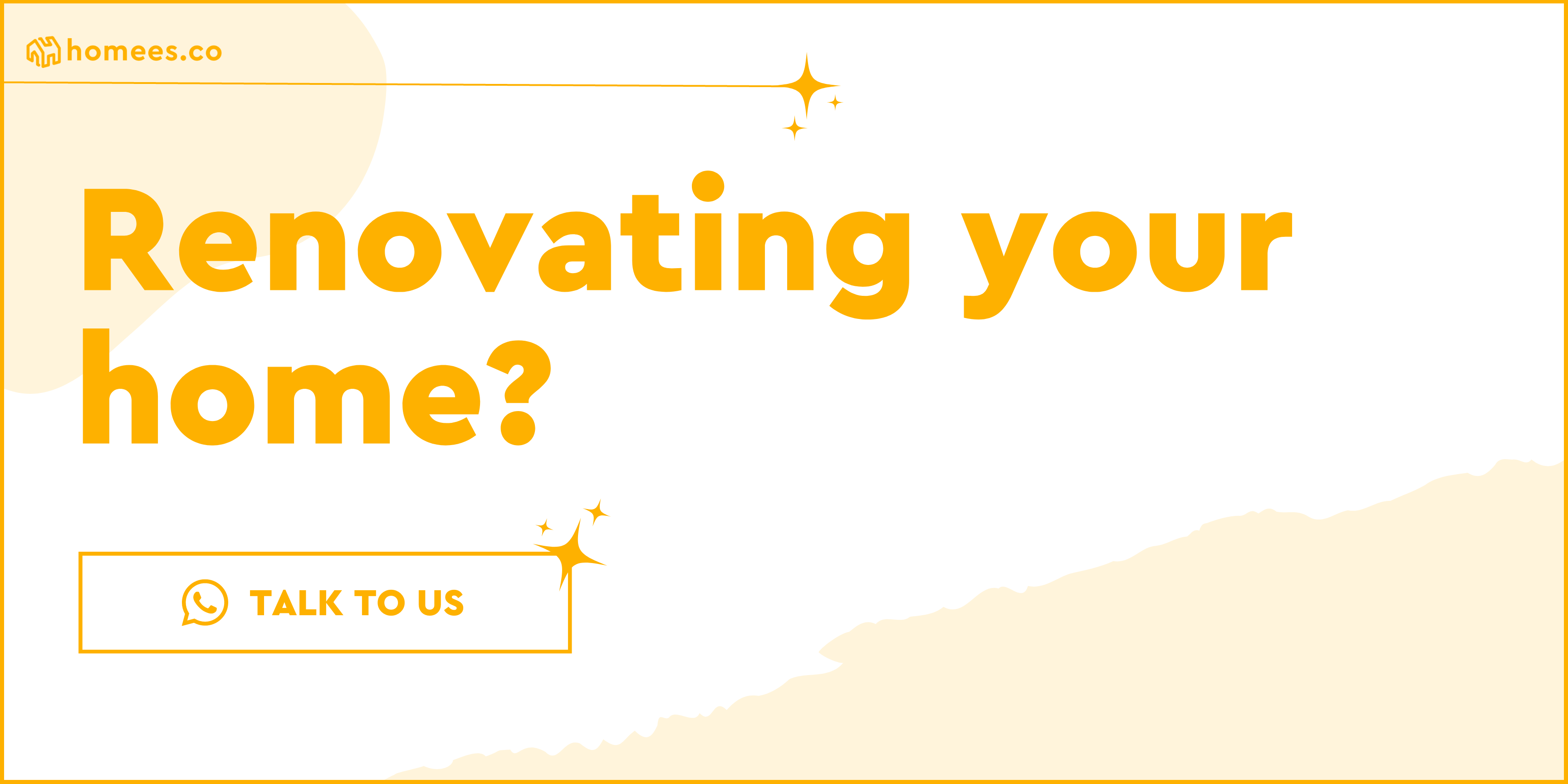 How much does it cost to renovate an HDB of 5-room?
A 5-room HDB house is, undoubtedly, one of the most expensive types of house to purchase and renovate, given its size. The average renovation costs of a brand new 5-room can amount to around $52,000.
The majority of this cost goes to carpentry, which can take up more than almost half of the renovation costs, at around $23,500. This includes carpentry works for three or more large fixtures, like wardrobes and cabinets
When it comes to a resale HDB, renovation costs can be higher. Renovating a resale flat can cost around $65,000, which is almost $13,000 more than the price of renovating a brand new house.
Of course, besides the size of a 5-room flat, other factors can contribute to the overall renovation outlay. This includes further demolishment works or repair works, which usually take up a sizeable part of the total price tag. If fewer works are required, the cost of renovating a new 5-room apartment can start from $45,000, whereas for a resale apartment, costs can start from $60,000.
---
Read also: What is Busting Your Budget for Your Home Renovation

Blk 128 Geylang East Ave 1 5 Room HDB Resale by Swiss Interior
5-room HDB design ideas
5-room HDB flats are more than their cookie-cutter floor plans. There are endless ways to jazz up the interior of a 5-room flat, in order to beautify the home while maximising the available space.
The greatest advantage of a 5-room apartment is space. As they have a bigger floor area, there are many ways you can design the space so that your home can look grand and opulent while remaining functional. Certain areas of the house can be repurposed to fit individual homeowners' needs. For example, part of the living room can be converted into a play corner for children.
---
Nature-inspired flat @ 342A Yishun Ring Road
In this 5-room BTO flat designed Absolook Interior Design, colour is used to brighten up every corner of the home for a cheery and inviting look.
The living area is lush with vivid pops of colour. The green walls, miniature fake plants and deep verdant carpet bring to mind a calm forest – a welcoming respite from everyday life.
The resounding theme of nature in this home is complemented by the wooden feature wall and the ornate white cocoon swing chair. The garden colour scheme of this living room makes it a bright and fun space for both the homeowners and their guests.
The living room transitions nicely into the dining space, where wooden chairs coincide with the theme of nature. Instead of reverting to traditional paint for the walls, using a cream floral-printed wallpaper adds a touch of elegance and gentle beauty to the dining room.
In the kitchen, the bar counter is strategically designed to face the dining table, making it a fun, interactive space that doubles as a rest-and-relax corner. In line with the natural colour scheme, bright yellow and white were used for the cabinets to add another splash of colour to this lively and vivid 5-room HDB flat.
Find Kitchen Interior Designer
---
Modern Elegance @ Road 5-room HDB
D'Brain Studio brings us this wonderfully chic and classy 5-room HDB flat with its sophisticated neutral colour scheme and elegant furnishings.
The living room showcases a dynamic use of dark brown and white to create a soothing and comfortable design. The feature wall, curtains and sofa are great accompaniments to a cohesive colour scheme across the home.
The patterned rug provides a delightful contrast of texture to the room without deviating too much from the neutral palette.
The bedroom, on the other hand, utilises purer shades of white to imbue the room with a cosy and warm ambience that is perfect for a good night's sleep. To add texture to the room while maintaining its warm ambience, wooden flooring was introduced. The dark curtains and bedspreads provide some form of contrast and help to ground the space.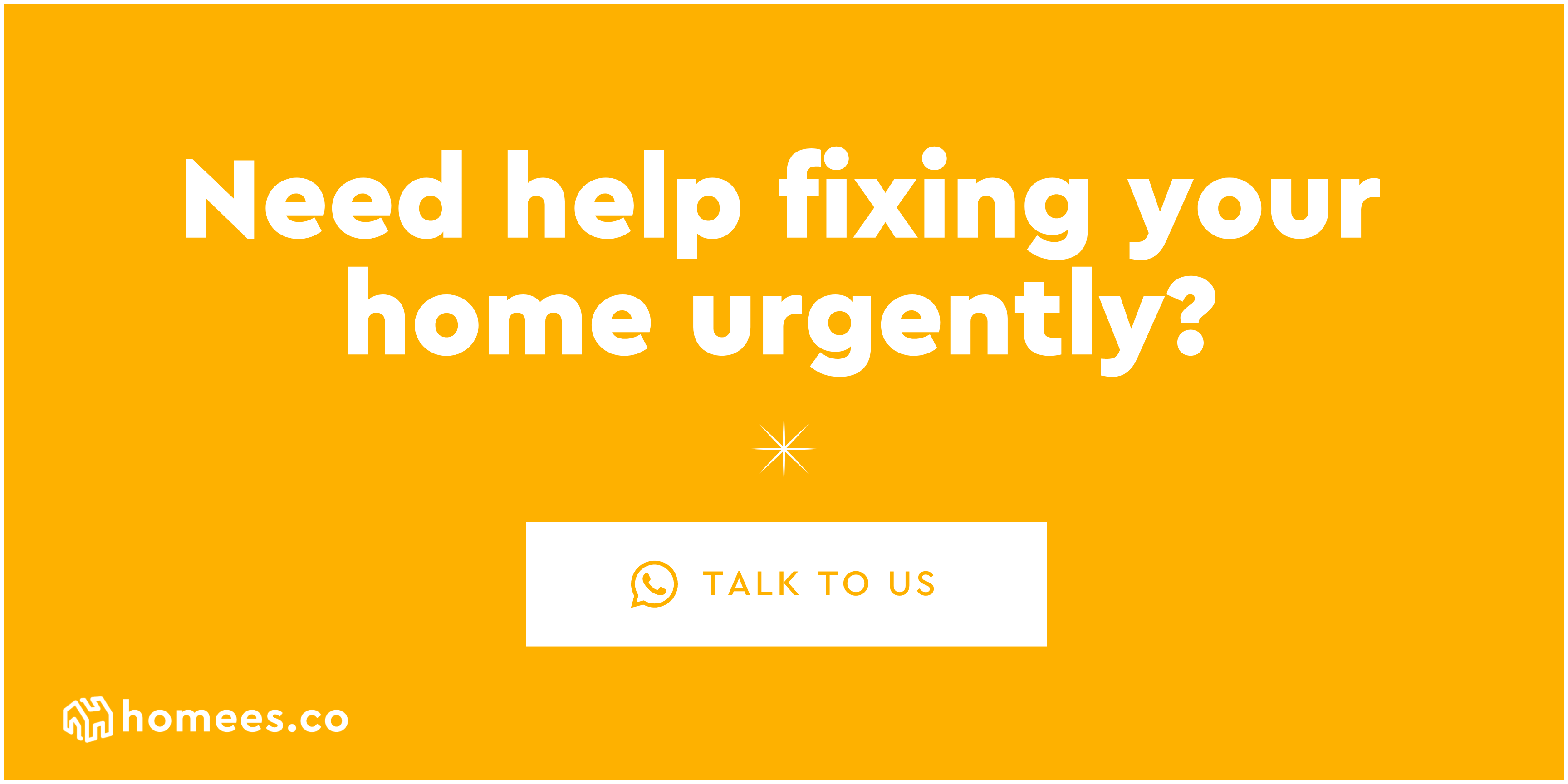 ---
Read also: Bedroom Cost Guide in Singapore
This modern Scandinavian 5-room flat was designed by Dyel Pte Ltd. It combines rustic wooden surfaces with sleek white walls to create a sophisticated and relaxing space.
Separation of the work and play space is achieved with sliding doors. Sliding doors are a great stylistic choice since they take up less space than traditional swing doors. The use of glass surfaces allows sunlight to trickle in, making the room more capacious.
Integrating the dining function with the kitchen is a great space-saving hack. The muted, neutral colour scheme paired with the warm lights helps to make the kitchen a cosy and welcoming space to enjoy your meals.
Read also: Kitchen Interior Design and Renovation Cost Guide in Singapore
Multi-purpose Living Room @ 663B Punggol Drive 
This impressive residential project by Swiss Interior shows how the expansive space of a 5-room home can be fully utilised. The multi-functional living room is one such example.
The communal living space features a space for dining and encompasses a personal display showcase. This smart use of space is achieved through strategic furniture placement.
When it comes to compartmentalising the home, the chic and bold black frames help to segregate the kitchen from the living area, while maintaining a sophisticated and grunge-like industrial aesthetic.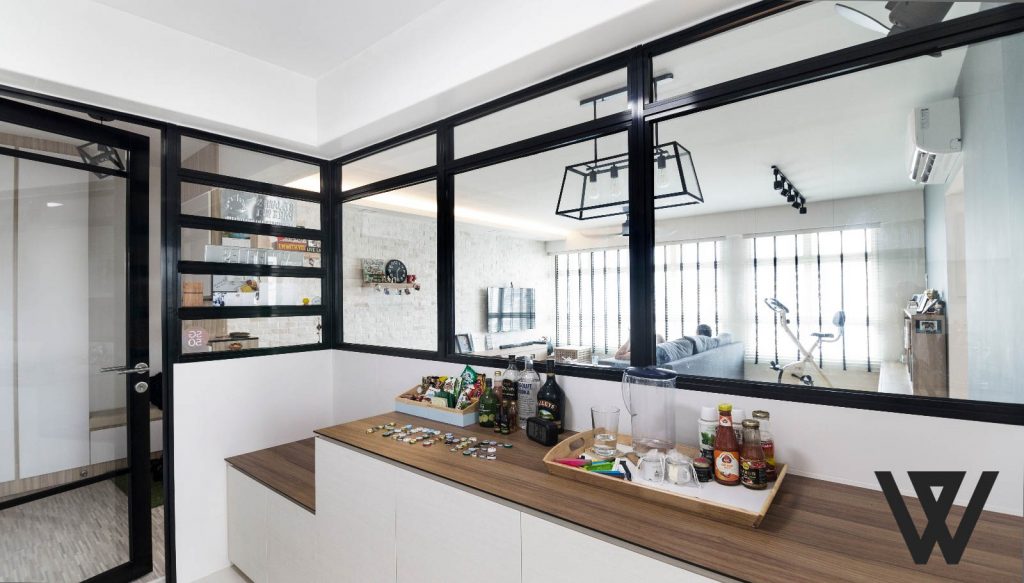 Read also: Interior Design Cost Guide In Singapore
Classic White and Wood Interior @ Bukit Batok West Ave 8
Cleverly designed by Noble Interior Design, this 5-room BTO project is a harmonious symmetry of white and wooden textures in the home. Using a wooden panel accent wall and a light-wood floor tiling, creates a balanced contrast with the darker accents, like the sofa and the ceiling panels
The same white-and-wood formula is applied to the kitchen, where bolder outlines are accentuated through the chairs at the bar counter. This gives an overall smooth and sleek feel to the space.
Contemporary Nautical Abode @ Pasir Ris St 71
Decked out in nautical vibes, Ascenders Design Studio helped fulfil the dream of this family of 3 who loves the sun, sand and sea. Reminiscent of a beach holiday, this apartment boasts an impressive array of dark blue, wood and sandy textures.
The living room includes a bar counter and a workstation that is cleverly aligned, which is the perfect work-from-home get-up.
The nautical senses extend into the kitchen space, which features ample storage cabinets and drawers. A hidden pull-out countertop was customised in order to carve out added space when cooking.
Rustic Wooden Flat @ 445B Bukit Batok Avenue 8
If you love wooden textures, this rustic style of a 5-room BTO flat by In2Space Interior is your cup of tea. From the walls to the wardrobes, each wood panel varies in colour and texture, giving a unique character to every room.
Similarly, the master bedroom utilises a darker wooden texture for the toilet door. This creates a contrast with the blue patterned bedspreads and adds visual depth to the room.
Partitioned Living Area @ Skyline II 296C
In this 5-room BTO unit at Bukit Batok, JSR Design has made full use of the living room by dividing it into different 'mini-rooms that serve its own purpose.
Behind the TV outlines sit a partition wall that separates the workstation. Adding a permanent door fixture would take up precious space, so the wall is a great alternative to allow good ventilation while enjoying some privacy.
The raised platform creates more room for relaxation when guests come over. Since it can easily fit a sofa bed, this cosy corner makes for a great guest room.
Modern Minimalist Home @ Jurong East
This sleek and sophisticated resale project is the brainchild of Klein Interiors. Defined by clean silhouettes and smart storage, this home is the embodiment of minimalism.
The homeowners opted for a clean colour palette for the walls and floors, creating a visual contrast with their choice of dark-coloured furniture. The bay window's lounge corner is maximised to include hidden storage to hide unwanted clutter.
More storage options are made available in the entryway, featuring elegant white cabinets with black knobs. The seating bench is perfect for guests who need a space to put on their shoes and socks before leaving.
Open Concept Flat @ EastWave Canberra
Designed by Sennett Projects, this 5-room BTO unit fully embraces the idea of an open-concept home. As there are no walls, the living room is not closed off from other areas of the house.
This integral balance makes the space feel roomy and less confined since each space is allowed to flow into another seamlessly.
Modern Luxe Concept Home @ Yishun
When you first enter this 5-room resale unit, the first thing that catches your attention is the clean, uninterrupted lines of this modern luxe. The Interior Lab (TIL) pulled out all the stops with the use of gold embellished rims that add a touch of class to the living room.
Inspired by New York-style apartments, the white brick tiles of the kitchen are a bold expression of brilliance and openness, elevating its style.
The New Vintage @ Pine Close
Through this well-designed 5-room resale flat by MMJ Design Loft, it's clear that the homeowner is an avid collector of vintage artefacts. Carving out an open display shelf in the living room, it allows for the family's most prized collectables to be seen in full view.
Directly opposite the living room sits the open-space kitchen that is fully decked out in white and marble. Positioned close to the windows, the kitchen and dining space enjoy natural illumination.
Conclusion
When it comes to renovating or decorating a 5-room unit, space should never limit your design.  Think of what style suits your preferences best while taking functionality into consideration.
We hope these ideas have inspired you to create your dream home. In the meantime, while you are here, you can check out 3-Room HDB and 4-Room HDB interior design ideas. Thinking of finding more 5-room HDB design ideas? Head over to Beautiful Homes to find out more interior design ideas for 5-room HDB homes in Singapore today. 
We're here to improve your home
Speak to hundreds of reliable pros, view their gallery, inspirations, and know the best prices with our resources.
Have full control over your home improvement projects with Homees.