Cabinets serve as storage to keep your house organized and clean. Although they are more common in kitchens and bathrooms, you can always get a cabinet for other parts of your house. You can find simple, ready-made ones available at IKEA. Subsequently, you can look for professionals who specialize in custom furniture.
Hire Custom Furniture Professionals
---
But before doing that, there are factors you should consider before jumping into the planning process. How much is your budget? How much space do you have? Do you have a specific theme? For cabinets that require repairing, Homees have a list of cabinet repair companies that can give your cabinet a quick fix.
You can always look at the latest interior design trends so your guests will be wowed the next time you invite them over.
How Much Do Cabinets Cost?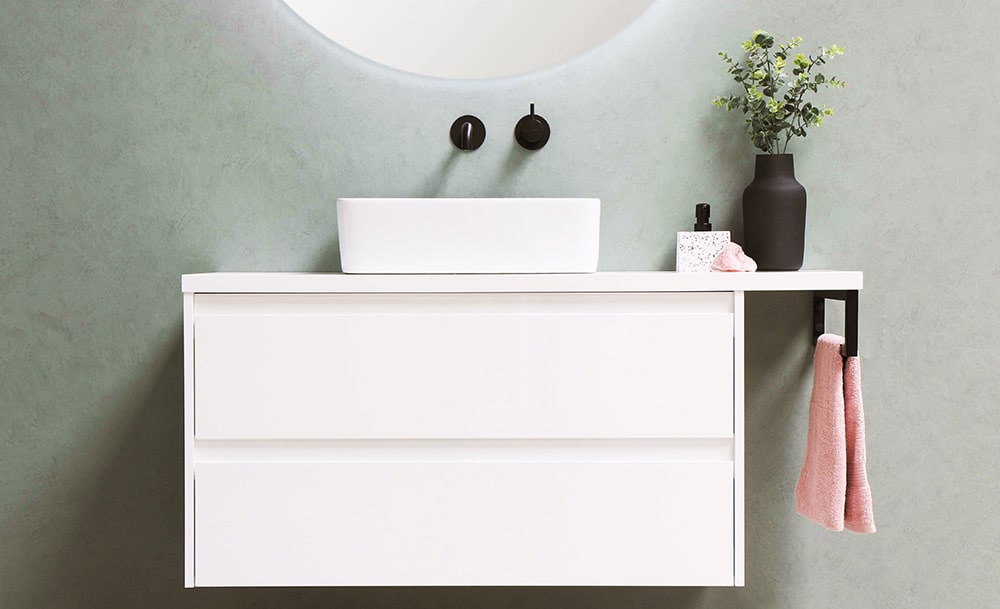 There are so many different types to choose from and it can be overwhelming for beginners. Well, don't be! You can first start off by understanding the types of cabinet options. There are 3 categories when it comes to choosing the perfect cabinet for your home. Prices can range between $144 to $2,604 from low-end to high-end custom options.
| | | |
| --- | --- | --- |
| | Average price range (per linear foot) | Average price range (per unit) |
| | | |
| | | |
| | | |
Stock cabinets are the cheapest option as they are pre-built and ready to install. Manufacturers build them according to the industry's standard styles and measurements.

Pros: Affordable
Cons: Limited designs, occasional issues with measurements and quality

Semi-Custom cabinets are like stock cabinets but allow more room for customization. Ideal for those who are looking for affordable, unique and long-lasting designs.

Pros: More designs and measurement options at an affordable price
Cons: Limited imported designs and materials

Custom cabinets are perfect for kitchens with odd corners and shapes or specific designs and functionality needs. They do come at a hefty price as they are made from scratch to tailor to your needs.

Pros: Unlimited designs
Cons: Expensive
Find Cabinet Installation Companies
---
Unfortunately, not everyone shares the same taste and it's important to pick materials that appeal to the majority if you're planning to sell your house. The more unique the design and materials of your cabinet, the harder it is for resale.
Wood Veneer Cabinets
Two different types of wood are used when making a wood veneer cabinet. The body of the cabinet is made of plywood.  To make it look more expensive, strips of hardwood is glued to the body. Hence, wood veneer is much cheaper than wood despite having the same appearance and vibe.
Moreover, they are more prone to humidity and moisture. Homeowners can stain them to match other furniture.
Laminate Cabinets
Another cheap alternative to wood, laminate is a type of synthetic material that sticks to the wood during high and low-pressure procedures. Most laminate cabinets are made of Pressed-hard plastic as low-pressed plastics are more prone to damage.
Laminate is very durable and able to stand wear and tear. Unlike other wood options, it doesn't fade easily. It is a popular option for those who are going for a modern or contemporary look for their kitchen.
Anti-fingerprint Laminates
As the name suggests, anti-fingerprint laminates prevent fingerprints, stains, dirt, and scratches. Their low reflection surfaces make greases and mark less visible, making them easier to clean.
These laminates are manufactured with microbial additives that make them resistant to bacteria and mould growth as well as prevent termites and other parasites.
Matte finishes reflect light and are resistant to scratches. Dirt and stains are also not visible, making them easy to clean and suitable for kitchens that are heavily used.
Gloss finishes brighten the room by reflecting a lot of light, more light than matte finishes. They are great for small kitchens as they can make the space appear bigger. Unlike matte finishes, they are harder to clean as smudges are more visible.
Acrylic finishes give off the modern luxury vibe due to their high durability and reflective high gloss finish. They are resistant to moisture and fading caused by UV rays. However, they are harder to clean too and are more expensive.
Look and feel like wood, textured laminates provide depth to your kitchen. However, they're hard to clean as their deep texture can trap dust and dirt.
Treated with special chemicals, these laminates provide additional safety and fire resistance. The special chemicals minimize smoke emissions and do not release toxic smoke.
Wood Cabinets
With a variety of wood to choose from, it is best to pick one that complements your overall home design.
Alder: Straight and fine-textured grain. Known as a type of hardwood, Alder is lighter and softer than other hardwoods which makes it prone to dents.
Cherry: Smooth and even grain. Popular for its elegance and strong durability. May have yellowish, green or grey areas as Cherry darkens as it gets older. Ideal for traditional and contemporary designs.
Maple: Smooth, even, and fine grain. Durable, suitable for paints and stains (will become darker). Ideal for traditional and contemporary designs.
Oak: Provides texture to the furniture. Extremely absorbent, strong, durable and long-lasting. Dark stains will bring out its grain pattern. Ideal for Victorian designs.
Pecan: One of the stronger hardwoods along with Oakwood. It has colour variations from white sapwood to reddish-brown heartwood although the colour will fade as the wood ages.
Pine: Opt for durable yellow pine as it gives a lighter nature. Ideal for contemporary designs.
Walnut: Smooth grain wood that has colours ranging from dark brown to light reddish-brown although its colours will fade as time passes.
Stainless Steel Cabinets
More expensive as it is less common than wood, laminate or veneer. They are durable, extremely long-lasting, and aesthetic, making them a popular option among homeowners.
Stainless steel is recyclable and non-toxic for those who are looking into having an eco-friendly kitchen. The only disadvantage is that they are prone to scratches, fingerprints, and dents.
Aluminium Cabinets
Aluminium is another popular material among homeowners recently due to its high quality. Similar to stainless steel, they are durable, last longer and are easy to maintain. Unlike wood, aluminium can withstand Singapore's warm temperature and does not attract termites.
Stainless Steel or Aluminium?
| | | |
| --- | --- | --- |
| | | |
| | Higher resistance as it is non-porous. Ideal for outdoor cabinets. | Relies on passivation layer to resist corrosion. When that layer vanishes, its surface will turn white in the long run. |
| | Less reactive due to neutral chemical composition. | Reacts with food which will affect their taste and colour. |
| | Has higher overall density hence, it is stronger | Lower overall density, hence, weaker than stainless steel. |
| | Can withstand higher temperature and absorbs heat slower than aluminium. | Becomes soft when in contact with high temperature. |
| | More expensive but lasts longer, cost effective in the long run. | Cheaper but doesn't last as long. |
Built-In Cabinet Prices
Although they are cheaper, stocks have a set of standard dimensions and poor quality materials. Hence, it may be difficult to find a suitable one that fits your home without having unsightly gaps. Also, cabinets are easily exposed to oil, water, and stains. These cheap options may fall apart as time take its toll.
Most homeowners would opt for custom cabinets for their kitchens and bathroom despite being expensive. They are not only good in quality, but give people the freedom to choose colours, sizes, shapes, and materials.
Built-in Cabinets can cost from $3,500 to $8,000 or more depending on the amount of customization. It may sound expensive but if you include other factors such as labour costs and materials, it can be worth it in the long run. Moreover, they are the foundation of your kitchen interior design, so most people don't mind investing a significant amount of their budget on customized cabinets.
Besides kitchen cabinetry, most custom cabinet contractors also offer other carpentry services like display cabinets, vanity cabinets, wall-mount cabinets, full height shoe cabinets, bar cabinets and bathroom cabinetry.
If you're on a tight budget, you can do it yourself. Building your own kitchen cabinet will cost around $850 to $1,200.
Although it is cheaper than buying, the building requires experience in woodworking and lots of tools and materials. Unless you're an expert in this field, it is recommended to look for carpenters or professionals.
---
Is Refacing Cabinets Cheaper Than Replacing?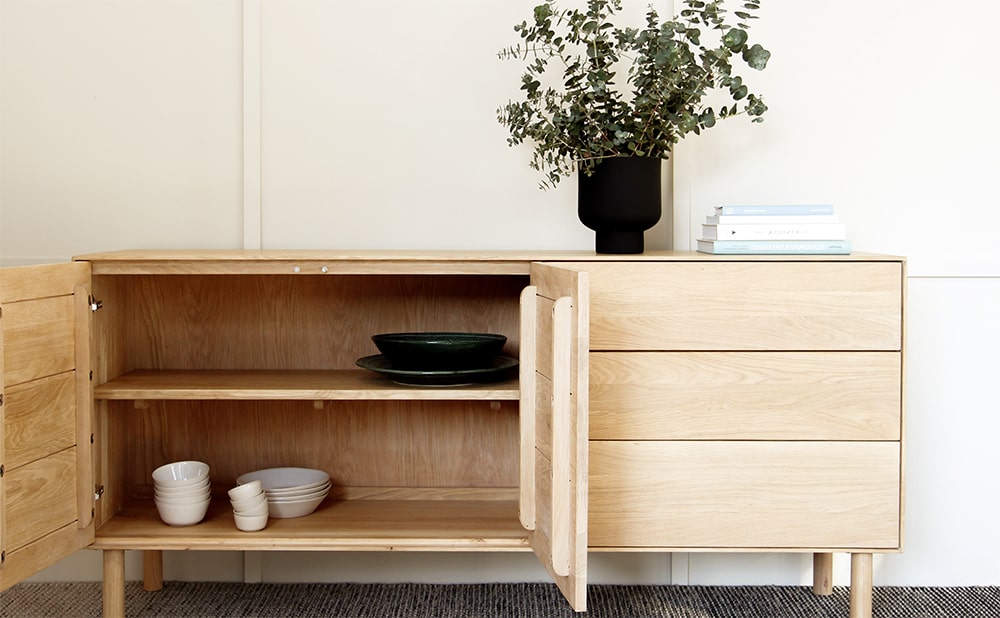 Another way to update the overall look of your home at a fraction of the cost is to reface your existing cabinet. Basic refacing consists of replacing a new kitchen cabinet door, and drawer fronts and applying a new veneer over the existing surface.
This helps to freshen up the look of your cabinet – especially when wear and tear over the years have worn it down and made it look old. So if you are looking for a budget-friendly option to spruce up the look of your cabinets, this may be the option for you.
An even cheaper option is to resurface it, where you recoat or repaint the existing cabinet. If you are bored with the colour scheme of your kitchen and want to change things up, you can even have your cabinets done in a new colour! While this may seem like a small gesture, you'd be surprised at how much a change in cabinet colour can affect the look of your home.
Refacing: $300 to $3,500
Resurfacing: $1,000+
Find Cabinet Refacing Companies
---
Should you insist on replacing your cabinets, do consider these factors:
Cost of dismantling/removing: $400+
New cabinet costs: $3,500 to $8,000+
Installation costs: $130+
---
Additional Considerations
When planning for cabinet installation, there are other things that you need to take into account.
Measurements: It is best to get a professional to take measurements as mistakes in measuring will result in project delay or reinstallations, which can be pricey.
Relocating appliances: Unforeseen obstacles might arise depending on the size and design of the area. Before starting any projects, you'll need to keep a lookout on appliance-related issues like moving your oven or relocating gas, electrical, and ventilation systems.
Hire a professional: If you want your house to look perfect, it is recommended to hire a professional.
Prices of Cabinets in Singapore From Various Brands
Below is a price table of different readymade cabinets by various stores in Singapore.
*Prices are stated before the discount
Cabinet FAQs
Is it cheaper to paint or replace kitchen cabinets?
When it comes to updating the look of your kitchen, painting the cabinets, or replacing them completely is one of the most effective ways to do so.
While both processes can do wonders to your kitchen design, based on the price, painting your kitchen cabinet is undoubtedly cheaper.
How often do I need to replace kitchen cabinets?
Cabinets are prone to wear and tear. Depending on the material used, most would need to be replaced between 10 to 15 years while high-quality ones can last up to 50 years.
When should I replace my kitchen cabinets?
Water damage: When your wooden cabinet is swollen, its colours have darkened, or its doors are not closing properly, these are signs of water damage. Kitchen cabinets are usually exposed to water and steam, having water damage is likely to occur especially when the cabinet is made of wood. Water, especially leaks, can damage wooden cabinets easily.
Poor functionality: If the functionality of your cabinet is not up to your expectation, you need to get it replaced.
Some signs include hard-to-access cabinets and requiring movement of items to reach the other items at the back, cabinet doors opening up and slamming into one another, or its drawers getting stuck while you're trying to open it.
Bad structure: Feel the insides of the cabinet. If it feels damp, the wall feels soft and mould is visible, it is best to replace your cabinet.
We're here to improve your home
Speak to hundreds of reliable pros, view their gallery, inspirations, and know the best prices with our resources.
Have full control over your home improvement projects with Homees.