The kitchen is one area of your home where you will expect a higher return on investment as it increases your resale value.
Whether you're building an entirely new kitchen, refurbishing your existing kitchen or just updating minor details, starting a kitchen renovation is a wise decision.
Many factors will affect the cost of your kitchen renovation: the size of the kitchen, the types of material used and the complexity of the job.
You can talk to a kitchen interior design company and compare quotations and catalogues to get a good idea of the labour cost and thus help you with your planning.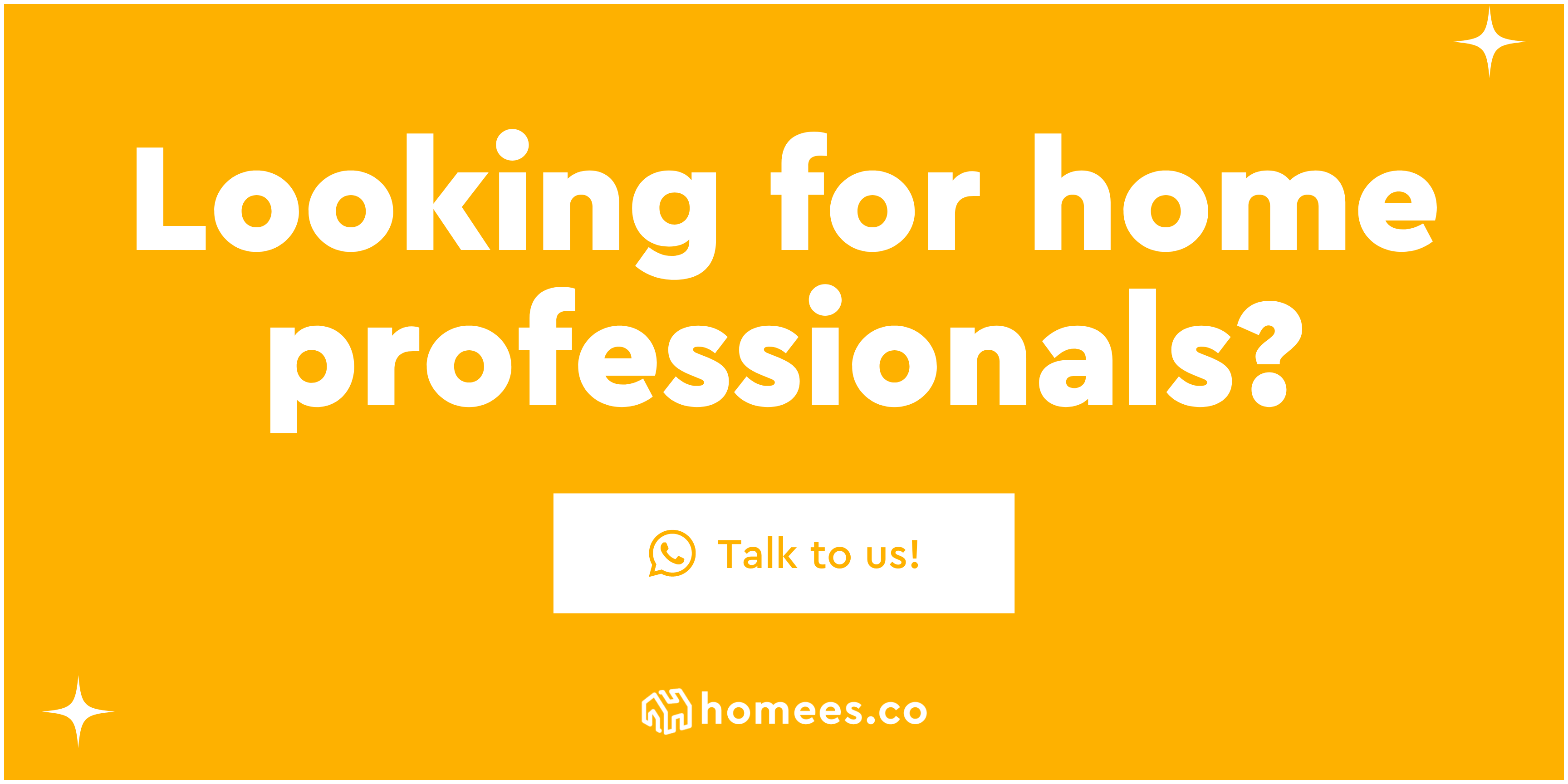 Estimating the Cost of your Kitchen Renovation
*The estimated renovation cost is based on hacking, carpentry and masonry work.
*Other works like electrical, plumbing, painting and cleaning up after renovation are included. However, the intensity of this work varies.
The golden range when renovating your kitchen is between 5 to 15% of the current value of your home. The rule states that the entire remodel project should not cost more than 5% of the current value of your home — and no more than 15%.
Lower than 5% and you are not getting the supposed increase in home value, and higher than that, you will likely not get back your ROI in the project.
Here are some tips that we recommend you follow should you carry out a kitchen renovation project:
Set aside around 20-25% of your budget for unforeseen circumstances.
Consult your kitchen renovation specialists or interior designers on the cost breakdown of the project. Do keep in mind that 20-35% of your budget will go to labour fees.
Do have a priority list of what you want to be done in your renovation in case of any emergency situation.
Decide your place to stay during the renovation. Keep in mind that it will get dusty and noisy if you do decide to stay at home. If you decide on staying in a hotel/ Airbnb, remember to factor it into your budget.
Decide on the mode of payment for your renovation.
Consider doing smaller projects by yourself to save costs so that more funds can go to other projects
---
Breakdown of renovation In a Kitchen
Carpentry
Have you thought of adding custom-made kitchen cabinets or countertops to your kitchen? If you did, then you will have to make some space for your kitchen renovation budget. Cabinets are essential in a kitchen to store kitchenware.   Some people prefer built-in or custom-made countertops or cabinets.
Cost of carpentry in a kitchen
Hacking
If you make a choice to do a full kitchen remodel, the costs are higher. Hacking out the entire kitchen, replacing the cabinets, and changing the floor plan is a large undertaking with associated costs.
Cost of hacking in a kitchen
Masonry
Masonry-incorporated structures are the pinnacle of refinement and quality. Masonry is known for its strength and beauty, even if you use cement blocks or big natural granite slabs. It is also adaptable and may be used in a variety of ways in the kitchen.
Cost of masonry in a kitchen
Kitchen Cabinets
The percentage of the budget recommended is around 30%.
Cabinets can make a strong impression on your kitchen and there are many things to consider when picking your kitchen cabinet design. Having outdated kitchen cabinets will diminish the aesthetic value of the kitchen.
When you live in the same house for a long period, the kitchen cabinets tend to get dirty considerably faster due to regular use, smoke, and grime. In such cases, it is critical that you choose to replace the kitchen cabinet in order to provide a more modern appearance.
Luckily, whether by merely changing the colour or changing out the entire cabinet, you can change the look and feel of your kitchen cabinet without breaking your bank account.
Every square foot of the kitchen is potential work or storage area, so adequate cabinet space is a huge plus. The first thing that you have to decide on is whether you're going with the standard or custom cabinet.
Standard cabinets are more affordable, although the common complaints are that there are limited options for your size and depth.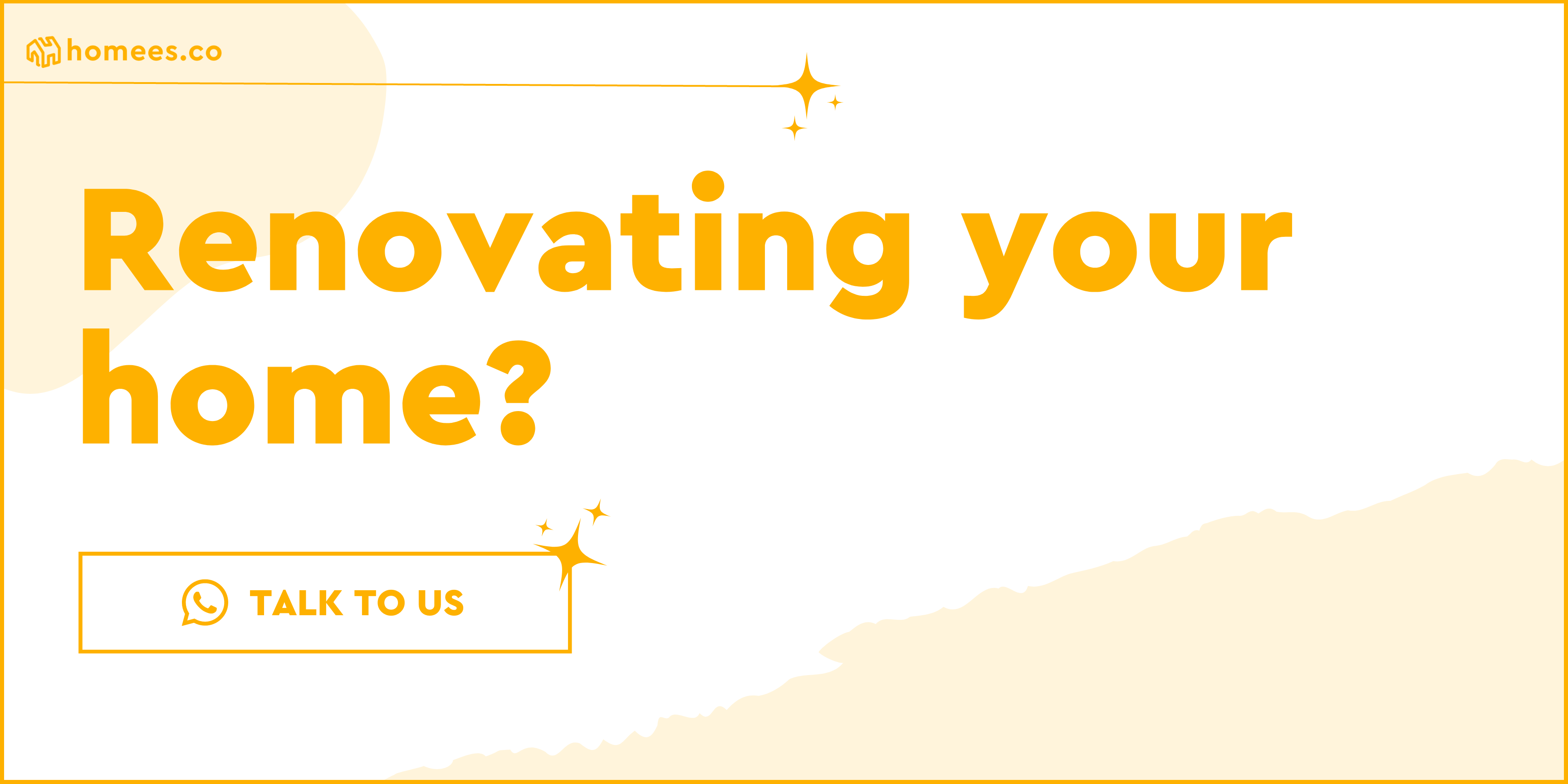 Find Cabinet Installation Experts
---
Custom cabinets allow you to create something that fits both your taste and the allocated dimension, but it is significantly more expensive.
| | | |
| --- | --- | --- |
| | | |
| Hanging cabinet on top with casement door to the ceiling | | |
| Bottom cabinet with drawers | | |
---
After deciding on either standard or custom, you now have to decide on the right material. Natural or painted wood is the most popular option due to its being long-lasting and durable.
If these are too much for your budget, the less costing alternatives are composites, laminates, metal and even glass. However, it is not advisable to have glass cabinets if you have young children in the house.
If you just want to have a new look in your old cabinet, cabinet refacing or resurfacing is an affordable option. Hence your project cost will be considerably lower if you decide on this option as you will be voiding the demolition and installation costs.
Kitchen Countertops
The percentage of the budget recommended is around 10%.
Countertops play an essential role in both feel and functionality, be it being the tabletop or covering your lower cabinet. The most significant factors that affect cost are the size and quality of the material.
The standard kitchen countertop material for the low to moderate price range is laminate. On the other hand, granite, solid surface and marble countertops are the popular higher-price range option.
Do visit our countertop cost guide for an in-depth explanation of the pros and cons of each material. Keep in mind too that countertops do play a significant role in the looks and usability of your kitchen.
---
Kitchen Flooring
The percentage of the budget recommended is around 5%.
The main contributor to the cost of your kitchen flooring is the square footage needed and the material you choose. Remember to factor in the installation cost into your expenses.
Sadly, the most affordable options generally do not add any value to your kitchen. That aside, vinyl, laminate and sheet floorings are the cheapest way to get something under your feet. The installation is simple and can be done by yourself.
Natural stones, wood and tiles are beautiful but are more expensive, although these will likely increase the value of your home. As these floorings are more durable and long-lasting, many do consider them as a better buy for long term value.
However, more expensive tiles do require more care to maintain. Furthermore, the kitchen is more susceptible to stains, grease, heat and moisture. The more expensive flooring option may not be for you if you are unable to keep up with its maintenance.
You can check out the cost of the different flooring installations in our flooring cost guide.
---
Read also:
Kitchen Appliance
The percentage of the budget recommended is around 15%.
The quality of appliances in your kitchen does affect the perceived value of the room. In addition, expensive appliances are more lasting and dependable compared to their cheaper counterparts.
Do take a look at the energy ratings, brands and warranty when choosing your appliance as appliances with better energy ratings will help you save significant amounts of money in water or/and electricity bills.
Higher priced appliances do offer a lifetime warranty that will help you save money on repairs. We recommend you make your comparisons when deciding on the appliance for you. You can also visit Harvey Norman, Best Denki and Courts for the best saving deals.
Investing in a high-quality appliance will not only help you save money on your utility bills; they have better warranties and also increase the value of your room.
Therefore, you should buy the best appliance that you can afford and might consider delaying the project if you are unable to afford them.
Kitchen Plumbing
The percentage of the budget recommended is around 5%.
One way to lower the costs is to keep the kitchen plumbing elements all in the same location as moving to plumb is incredibly expensive to run. If the pipes are narrow or deteriorating, the plumbing may need to be updated.
This way, the replacement of appliances, cabinets and countertops will not cost you additional expenses of moving your sink pipes to another location.
If you decide to have a new floor plan, however, do be prepared to multiply labour costs. You can take a look at our plumbing cost guide for more information.
---
Kitchen Electrical Plan
The percentage of the budget recommended is around 5%.
Kitchen electrical wiring should be done when the room is torn up for a kitchen remodel.
Have you been thinking of installing night lighting? Take this opportunity when there are gaping holes in your flooring and walls.
Do check if your current electrical system is able to support new kitchen appliances or if you have to upgrade your electrical board. You can take a look at our electrical services cost guide for more information.
---
Kitchen Budget Considerations
There are a lot of factors that can affect the overall cost of your kitchen renovation: materials, labour, unforeseen problems, etc. A simple example will be that more expensive materials usually do require special installation and hence increase labour and time expenses.
On the other hand, installing less expensive materials yourself is an excellent way to reduce the overall cost of your renovation. If you are tight on budget, the best course of action is to spend the majority of the money on materials and do the installation yourself.
If you have a large enough budget, however, splitting your money among professions, materials and any other additional costs is an appropriate decision. You may even choose to engage an interior designer or kitchen designer for your kitchen improvement project.
According to our research, cabinetry will use up the highest percentage of your funds. This is followed by labour, appliances, countertops, flooring, lighting and plumbing.
If you do decide on cutting the cost, consider going for stock cabinetry, laminate countertops and vinyl, laminate flooring. We advise you never to approach plumbing, electrical and structural projects yourself, however.
If you do so, you could have a significant repair cost on your hands instead. Do get several quotes from professionals before choosing one.
Kitchen Renovation Packages
| | | | |
| --- | --- | --- | --- |
| Kitchen Renovation packages | | | |
| | | | |
It is not surprising that interior design companies and renovation contractors display attractive packages to lure customers in. These attractive packages tend to include a bundle of materials, design and manpower costs. If you are lucky, the packages can include accessories from branded companies too because they can be expensive by themselves.
Packages, it must be noted, have a specific scope of work and supplies. Some renovation companies put limitations on the size of cabinets or countertops and are unclear about the materials that they will be using. Basically, if you divert from what is included in the package, you will have to top up on the cost. To save yourself from being disappointed, request a detailed price if you are going for a kitchen renovation package.
Consider signing up for packages if the contract terms make the most value for your budget and needs. Before you make a decision, take the time to assess your particular demands, and search around the internet for more quotations.
---
What You Need To Consider Before Renovating Your Kitchen
#1: Have a rough idea/ theme that you would like your kitchen design to be
This makes the planning and designing process easier not only for yourself but also for the kitchen designer.
For example, kitchen cabinets can have a profound impact on the aesthetic of your home. Spend some time thinking about the colour and design you want them in so you can further consult your kitchen designer.
With improvements in technology and design, today's cabinets can have extra features installed – from built-in lights to space-saving hooks.
#2: Be sure to be in close contact with your renovation contractor
This is to ensure that you are clear and filled in with all the information and details needed leading up to and during the renovation process.
Also, this is important in avoiding any miscommunication or misunderstanding as your renovation contractor may have already made the arrangement such as hiring an electrician or plumber.
In any case, if you already have the design in mind and only require manpower to execute your plans, you may consider hiring general contractors or handymen to do the job for you. Head on to our portal and find a suitable company for your home today!
#3: Find the right appliances for your kitchen
With the crux of the layout and design down, all that is left is the details – your kitchen equipment and appliances. You would want your entire kitchen design to be uniform and as such that includes the appliances that you would be purchasing.
This is important as this could add the needed details lacking from the background of your kitchen layout for that wow factor.
#4: Save space in your kitchen
Nobody likes a cluttered and cramped kitchen. Having sufficient space is key to a comfortable and cosy kitchen.
However, not everyone has the luxury of a large and spacious kitchen. That is why efficient space-saving tips are useful.
For example, to save space in the kitchen, you can:
Make use of the walls. Install hooks on them so that you can hang your most-frequently-used kitchen appliances for convenience and added space.
If you have snacks and fruits lying on the counter, consider storing them in a storage box with a lid for a clutter-free appearance.
For more general tips on how to maximise storage in your home, you should also consider engaging in storage space companies.
Cheap Kitchen Renovation Ideas
If you do not have the budget to hire a professional for your kitchen remodel, here are some cheap kitchen renovation ideas that you might want to use.
Install stock cabinetry: Stock cabinetry is an inexpensive option for those who want to want a new cabinet. You can visit stores like IKEA and acquire stock cabinets that match your kitchen. These cabinets don't even require professionals to install them and can be all done to be yourself.
Move smaller appliances: Do avoid moving appliances with gas or plumbing hookups. But other than that, moving your appliances around can give you a new look you wanted and perhaps you can consider having a feng shui arrangement too.
Refinish Kitchen Cabinets: You can take off the doors of your old wood cabinet and refinish them at a low cost. This consists of sanding them down, followed by either staining or painting them almost to look brand new.
Paint walls and ceilings: Go to the paint shop near you and buy a few gallons of paint and cover any unsavoury prints on the wall with a new coat of paint. Do remember to seal up any holes before proceeding with the operation.
Install tile flooring: If your kitchen flooring looks particularly worn out and scratched up, you can pull up the flooring and lay down the tile. Ceramic tiles are relatively inexpensive, and you can consult with a tiling professional ahead of time about how to lay them.
Create a backsplash: Putting a backsplash in any area above your countertop is an excellent way to change up the look of your kitchen.
Cost of other Parts of a Kitchen Design Project
Cost To Install A Kitchen Backsplash
Kitchen backsplashes have evolved to more than just provide simple protection to walls from spills and splatters. Today, these backsplashes can beautify a kitchen so much, and it has become the focal point of today's kitchens.
Typically placed in the area above countertops and underneath cabinets, a kitchen backsplash is also functional, as it protects the wall from water damage and unsightly stains.
Factors that affect Kitchen Backsplash costs
Kitchen backsplash installation – typically by the length of backsplash needed
Labour cost – by number of hours
Supplies needed for installation
Equipment allowance
Style and Design
Kitchen backsplashes can come in all kinds of designs and colours and is usually complementary to the type of overall design you have for your home.
At the very least, it should add to the style and decoration of the kitchen's appearance. It should also be complementary to the style of cabinets and countertops you have in your kitchen.
Materials
The material chosen will constitute a significant part of the overall costs. There are many options for material, including tile, glass, stone, metal, brick or wood. When it comes to tiling, ceramic and porcelain tiles are two of the more popular choices because of their water-resistant properties.
Hiring a Professional
Kitchen backsplashes are usually done by a professional. Kitchen designers usually have contractors available, but if you want to engage someone just to install them for you, you can hire a renovation contractor or handyman for the job.
Charges are usually by the hour, and other factors such as planning, supplies, appropriate equipment, and transportation costs must be taken into account.
Professionals will also charge for the cost of materials, which include fabrication and polishing supplies, an underlayer, fasteners, adhesives and any surface sealants needed to complete the work.
---
Install a Kitchen Faucet
Kitchen faucets are an integral part of kitchen design. Besides functionality, it can be used to improve the appearance of your kitchen sink. Before getting a faucet, it is important to ensure it complements the style and feel of the entire kitchen.
Factors that affect Kitchen Faucet costs
Faucet installation costs – depends on the brand and functionality of the faucet you are buying
Faucet installation of labour cost
Job supplies
Kitchen faucet debris disposal (optional)
Removal of the faucet (optional)
Faucet Aesthetics
Kitchen faucets come in all kinds of shapes, styles and materials. There are a lot of brands selling them too, and it is also essential to remember that taps will play a part in the kitchen appearance.
A faucet with a high arc, for example, can create a modern aesthetic while providing a functional, bigger space to wash larger items like cooking pans. Materials and finishes can vary in cost according to quality and current trends and include solid brass, chrome, bronze and stainless steel.
---
Related Articles
We're here to improve your home
Speak to hundreds of reliable pros, view their gallery, inspirations, and know the best prices with our resources.
Have full control over your home improvement projects with Homees.