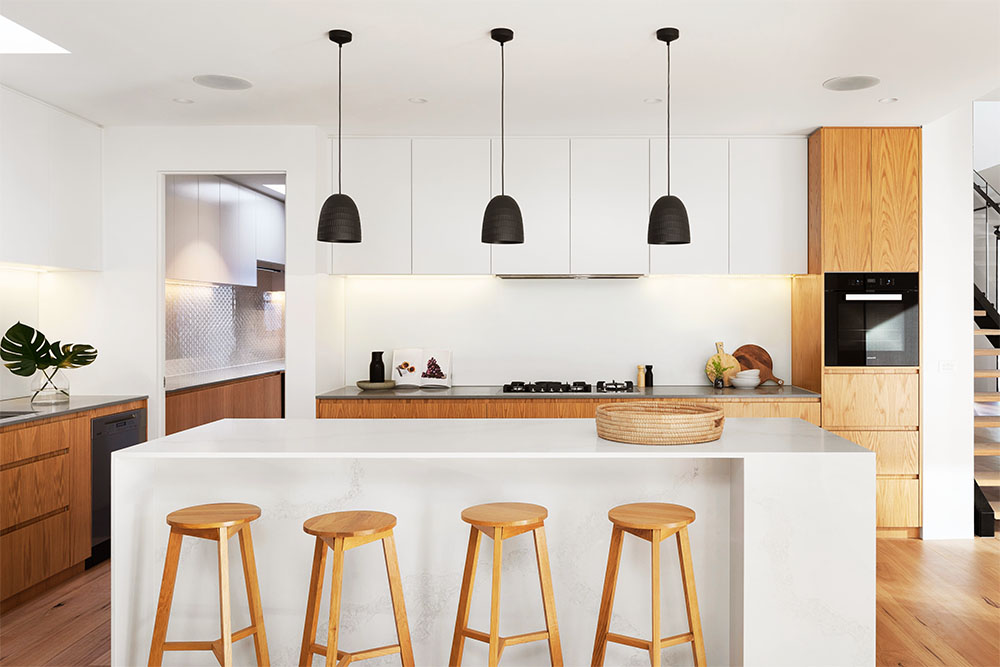 Homees provides a directory of kitchen interior designers in Singapore, you can compare and view a list of companies that can suit your home needs. You can check out kitchen renovation costs in Singapore in our cost guide.
11 Best Kitchen Interior Designers In Singapore (Our Top Picks)
| | |
| --- | --- |
| | |
| | |
| | |
| | |
| | |
| | |
| Happe Design Atelier Pte Ltd | |
| | |
| | |
| | |
| Jaystone Renovation Contractor | |
| | |
| Casa Interior Design Pte Ltd | |
The Average Cost Of Kitchen Interior Designing
| | | | |
| --- | --- | --- | --- |
| Kitchen Renovation packages | | | |
| | | | |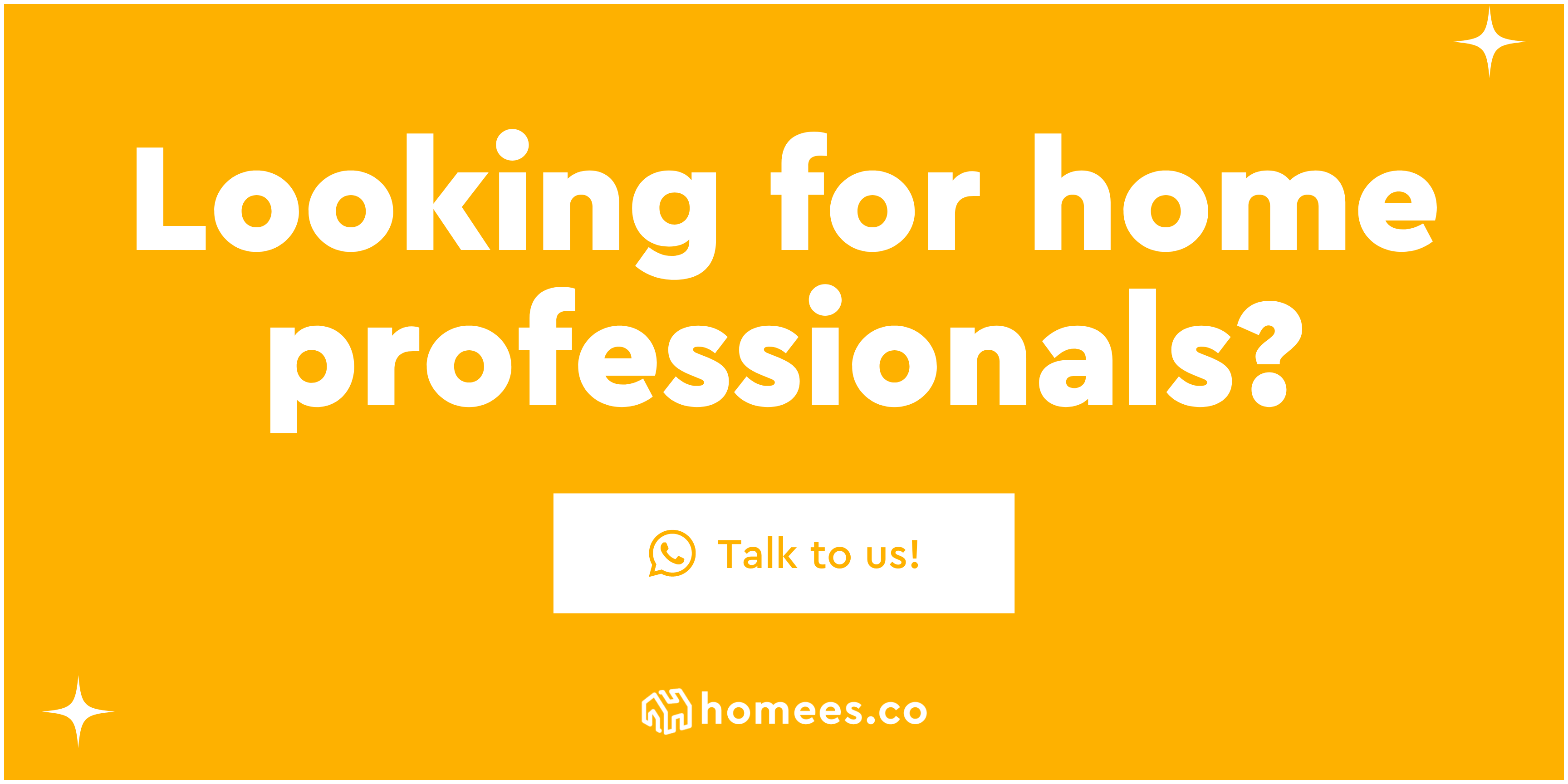 What is kitchen interior design all about?
The kitchen is where the food gets cooked and the dishes get washed. It is also, intuitively, the most likely place in a household where a fire will start. (fun fact!)
However, before you worry yourself with any fire mishaps, it might be important to plan for your kitchen design. If not, your first mishap involving the kitchen might not be anything fiery, but just be a poorly planned and dysfunctional odd-looking kitchen.
There are many different types of kitchen layouts. To help you find out the best layout designs for your specific kitchen layout, we have an article here at Homees.
Useful Read: Your Ultimate Kitchen Design Guide
Elements In A Kitchen Interior Design Projects
There are many aspects to a kitchen interior design project. Below are a few of the kitchen design projects you can embark on:
install a kitchen backsplash
install a kitchen faucet
install a kitchen sink
install a kitchen sink drain
install kitchen counter tile
paint kitchen countertops
remove a kitchen countertop
remove a kitchen faucet
remove a kitchen sink
remove a kitchen sink drain
What to look out for before commencing a kitchen interior design?
To start off, cabinets are usually the most expensive item in a kitchen, making it both trouble to design and replace. Hence, in terms of colour and quality, it might be important to choose a design that is both versatile and durable, making it easy to complement and maintain. Locking yourself into solid colours like pink and blue may limit your options when remodelling the kitchen, while generic colours like white and black may serve you better in the years to come.
Secondly, lighting is also important in the kitchen. As a general rule of thumb, there are three types of lighting for you to consider – Ambient, Task and Accent. Recent trends have pointed towards a more frequent use and choice of kitchen spotlights, and they fulfil both aesthetic and functional purposes. They would also complement your food photography and save you time on your filter selection process.
Additionally, wires lying around your counters will not be aesthetically pleasing to the eye either. Most kitchens are designed with large appliances in mind, such as the stove, oven, and washer. However, more often than not, the smaller and common appliances get ignored. For example, this could be the coffee machine you visit every morning or the toaster that you are planning to leave on the kitchen counter. It might also be the blender you use for your weekly milkshakes or the microwave that saves you during those hungry nights.
Either way, it is important to plan your kitchen's electrical outlets to help fit. Remember, you will be using the kitchen, unlike the staged sets on your favourite episodes of F.R.I.E.N.D.S. And if your options in this aspect are limited, a deeper countertop may help in providing you with more space to house your appliances.
Lastly, storage space planning is of the utmost importance, especially so for smaller HDB kitchens. Cabinets offer a lot of versatility when it comes to size, shape and placement. They find the best homes in corners and spaces that can't really be used to serve any other purpose. So, don't be afraid to try to repurpose any leftover corner space as a storage cabinet. As long as it fits your overall design.
Common Kitchen Renovation Mistakes
Despite the nice aesthetics, Marble countertops might not be worth your money if you are looking to involve yourself with acidic ingredients like vinegar or lemons often. This is because marble surfaces can be easily stained by certain compounds and ingredients. For a more durable option, consider going with synthetic options such as granite or stone.
Lack of Countertop space. Underestimating the amount of countertop space you need to cook and bake. Use deeper countertops. In the kitchen, we would want to see everything at once and reach for them in the fastest way possible. Other than a deeper countertop, consider installing racks or shelves that can help free up your countertop space while not intruding upon your walking space.
Insufficient Storage. As important as it is to have room on your countertop, it's equally important to have enough storage space in your kitchen to store appliances and utensils, along with your pantry needs like coffee, tea and snacks. Cabinets and drawers can make your kitchen look less cluttered, but don't get too ahead of yourself and forget to consider if adjacent cabinets will knock into each other on a daily basis.
Poorly planned layout. Bad kitchen planning would make your cooking experience less pleasant and is more likely to turn you into an angry Gordon Ramsay. Your kitchen should be designed to cater specifically to you, and your cooking habits, with a layout that helps with your workflow and compliment your cooking lifestyle and choices.
You should share with your designer more information about the chef version of you. This way they can help to conceptualise the perfect cooking playground tailor-made for you.
Poor Lighting. Lighting is essential to every room in our home. In the kitchen, an unaesthetic common mistake is the shadows of appliances blocking any light from reaching the work surfaces. Consider having under cabinet lighting to illuminate your kitchen countertops more effectively. They may be slightly pricier but for homeowners that cook frequently, you are sure to appreciate its benefits. Find out more about the installation cost of lighting and other electrical appliances on our electrician cost guide.
Choosing the right kitchen design for you
Designing your own kitchen may seem like a challenging task, but you should attempt to embrace it with a sense of adventure and creativity. After all, it is not every day that you get to bring your ideas to life.
Deciding on a single style for your kitchen can be tough especially when there are so many different styles to choose from. To help you make your decision easier, we have compiled an Ultimate Kitchen Design Guide in Singapore, including a few popular design styles commonly used in Singapore.
Golden rules of Kitchen Interior Design
1. Symmetry. Consider covering your hood with the same material and colour palette as your backsplash to make the kitchen outlook look smooth and clean.
2. Small-space solutions. For homeowners who appreciate pocket doors and concealed foldable counters and cabinets, small-space solutions might be worth a deeper dive. This is also especially so for readers who are living in a studio apartment.
3. Mirror mirror on the wall. Mirrors can help make the kitchen look bigger by expanding the path that light reflects around the house.
Strike a Balance. Despite the various additions and modifications, it is important to remember that a balance has to be struck between aesthetics and functionality. There is no point beautifying a kitchen tabletop if you end up with no space to do your vegetables chopping or pouring your morning coffee.
Questions to Ask Prospective Kitchen Interior Designer
Questions to ask:
What is the size of your company (total staff strength)?
What kinds of training have your staff been through?
Can you provide a free written estimate outlining all the terms and conditions of what we discuss?
What are the payment terms? Do you offer a financing plan?
Do you provide a warranty or guarantee for your service or the unit?
What brands do you carry or service?
How long will the job take? Will you clean up after the job is completed?
Useful Links
Below are a few of the specialists that can help you with different aspects of your home
To start off, there are kitchen renovation specialists and interior designers who will be carrying the weight of the designing process. With the help of the following:
Final Words
The kitchen is an integral part of your home. It is a place where you fill the empty stomach of your loved ones and performs the art of cooking and dishwashing.
The resultant kitchen design often must be integrated with the whole house to make it look congruent.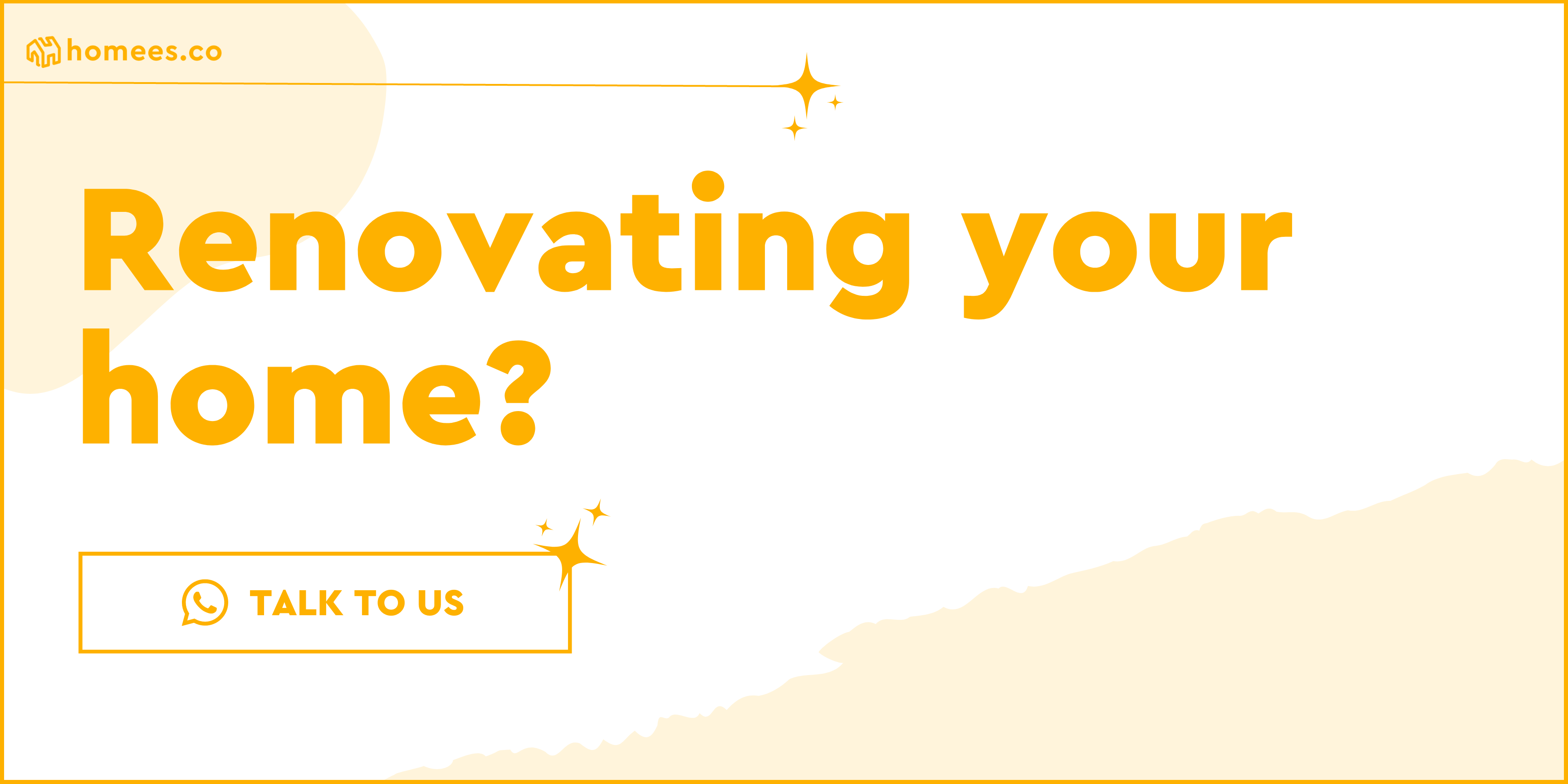 Compare and Review the Best Kitchen Interior Designers in Singapore
View their gallery and portfolio, and compare prices of similar kitchen renovation packages and interior design projects in your proximity. You can read the reviews from previous customers to understand the background of prospective contractors, and how they rate their work, and message them directly to ask any specific questions.
You can check out the cost of hiring professionals for other aspects of your home improvement project. Some of the common cost guides can be found below:
We're here to improve your home
Speak to hundreds of reliable pros, view their gallery, inspirations, and know the best prices with our resources.
Have full control over your home improvement projects with Homees.