When we talk about the word "living room", most of us immediately associate it with different things. To some, it could mean the space where we watch movies and listen to music together. For others, it's just a space for guests to be entertained.
Not surprising, this space can be used for many different types of functions. When planning on renovating your living room, hiring a contractor might help you with organising your project as it is common to hire more than one person to be involved in such a project.
If you have the budget to spare and yearn for an aesthetically beautiful home, you may choose to engage an interior designer who will be able to provide beautiful designs on top of coordinating the entire renovation project for you.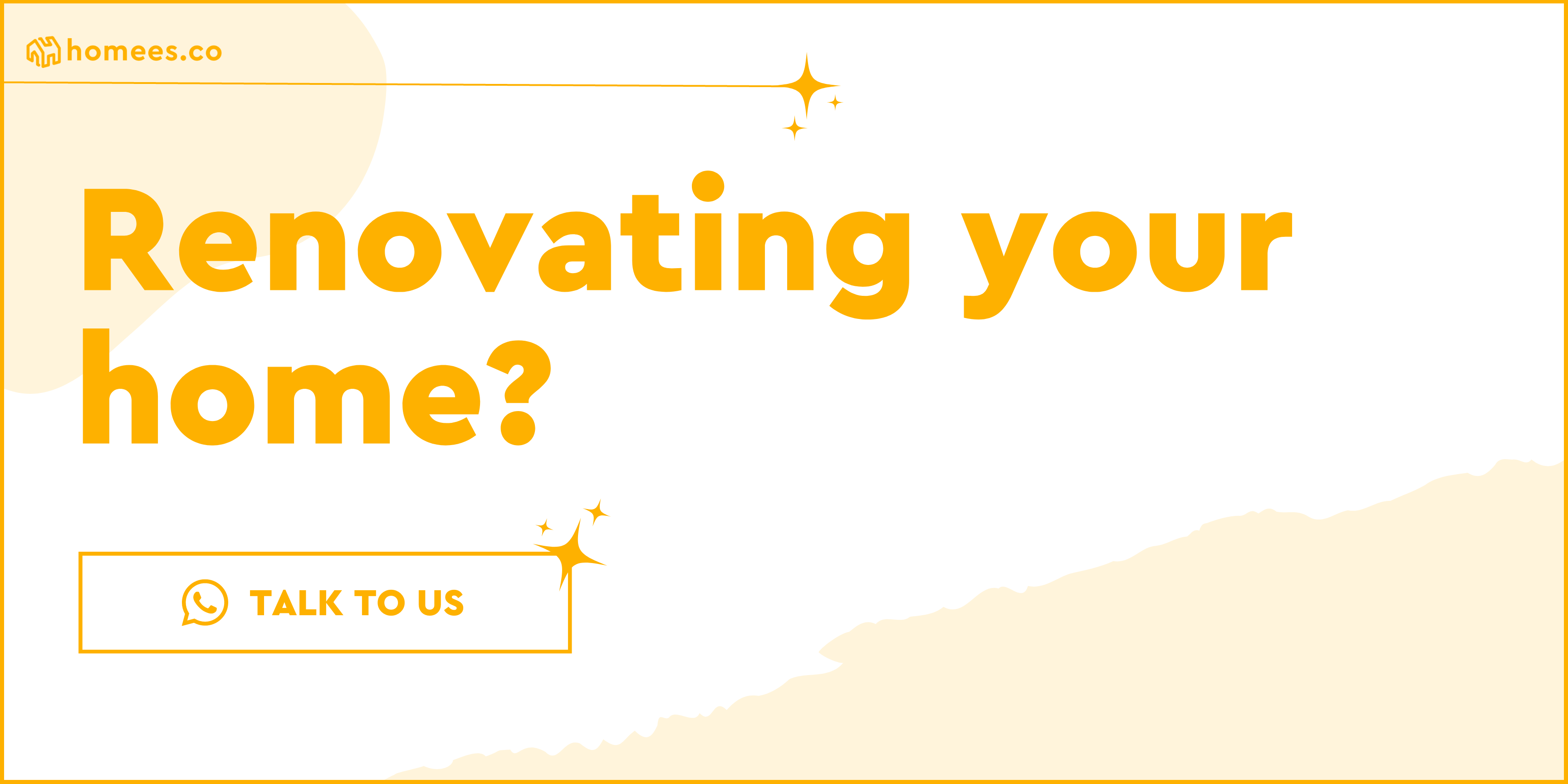 ---
How Can I Design My Living Room Space?
Before we continue with this article, you have to ask yourself this question: what will you be using your new living room for? Can you decide on the purpose of your common space and determine what are the next steps?
If you have plans to use the place to watch movies with your loved ones, perhaps designing is similar to a home theatre suits you. This includes installing a surround sound system to elevate the theatre experience in your very own home.
Alternatively, knocking down walls to expand the area can be an option. Do spend some time researching other living rooms designs because you can learn what's best for your purpose. Telling your contractor beforehand will allow him/her to get the right people to the job.
How Much Does it Cost to Renovate a Living Room?
The Estimated Cost Of Renovating A Living Room in Singapore
The cost of designing a living room depends on your budget and the size of your project. If renovation and demolition works are involved, the design costs can go anywhere between S$6,000 to as high as S$20,000. If little to no structural works are required, designing just this space alone can usually cost around S$3,000 to S$7,000.
Of course, the price depends on several factors, such as whether you're buying new furniture – or getting them custom-made. We will discuss more on the factors affecting the cost later on below!
Types of Renovation for Your Living Room

Hacking
Hacking refers to the removal of existing walls, flooring or other structures. It is unwise for homeowners to hack away parts of the house without permission from the HDB. There are pillars that are responsible for the structural integrity of the building that should never be tampered with, otherwise, it could spell disaster.
Light hacking – Dismantling fixtures like cabinets, windows removal, or wall partitions hacking. All while causing no damage to parts of the house.
Moderate hacking- Involves the hacking of wall or floor structure.
Extensive hacking– It is a combination of light and moderate hacking.
Cost of hacking
Masonry
Masonry is works that involve using cement. An example would be installing floor and wall tiles. The cost of masonry is closely tied to the amount of hacking you do. The more you hack away, the more cement is used to cover up which leads to more materials being used.
Light Masonry – Simple construction and post-hacking touching up.
Moderate Masonry- Moderate construction of appliances, touching up of hacking works and tiling.
Extensive Masonry – Extensive construction of appliances, touching up of hacking works and tiling.
Cost of Masonry
Carpentry
Carpentry work revolves around wooden furniture like wardrobes, shelves, bed platforms or custom-made furniture. The cost is influenced by the size, materials, and amount of labour involved.
Light Carpentry – Basic renovation of fixtures.
Moderate – Regular renovation of one to two home fixtures.
Heavy – Extensive renovation of three or more fixtures, like walls, cabinetry, bar counter and shelves.
Cost of Carpentry
Factors affecting the cost of Living Room Renovation
In this article, we will be breaking down the different aspects and costs of designing a living room.
How Much Painting Do You Want?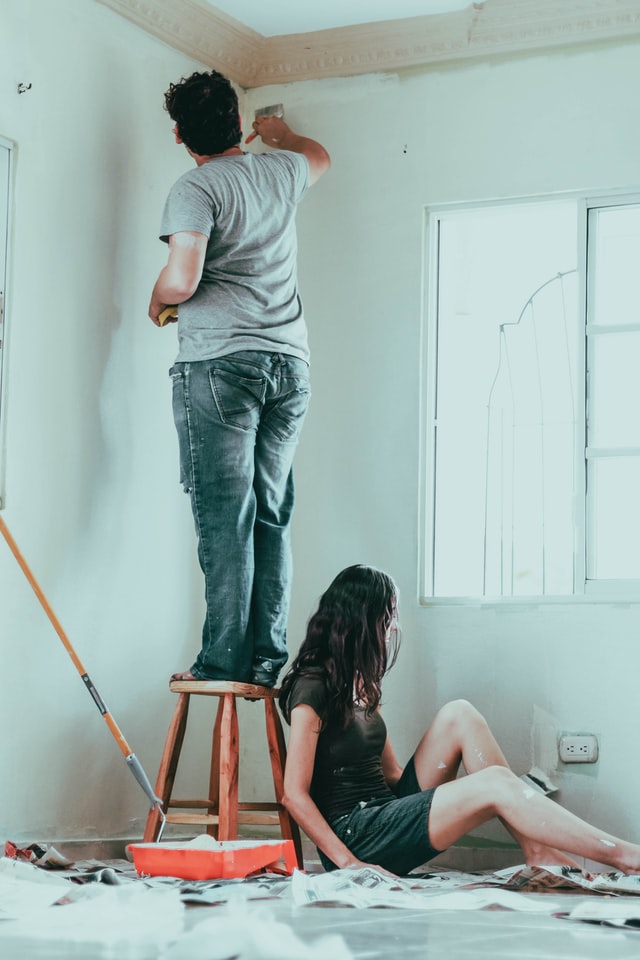 When it comes to decoration, many people wonder about these questions: What's a good colour for painting a living room? What colours can help to make space appear bigger? Which colours can make this space look cosier?
Painting an average-sized room costs around $200 to $500. If your living room size usually errs on the bigger size, painting takes around S$500 to S$900. The price ultimately depends on how much coverage you need.
If you take the DIY route, the cost lowers to around S$150 to S$300. Of course, doing it yourself comes with its own set of pros and cons, so do carefully consider whether to DIY or hire a painting contractor.
For those who already have their heart set on hiring a painting contractor, here are some things to consider when hiring a painting contractor. For those who are torn between painting your walls or picking out wallpaper instead, our article here may help.
Before we get into the more specific aspects of decorating this space, here are some tips on how to visually enhance your living room using paint and turn it into a cosy and inviting space!
Use light colours
Light colours such as beige, cream, light greys and white help to reflect sunlight better and visually enhance the room. Hence, to make your living room look spacious and comfortable, a neutral colour palette is advisable.
Not only is it refreshing to look at, but it also adds a tinge of calm and sophistication!
Use warm colours for cosiness
Warm colours, such as red, yellow and brown, help to create a cosy ambience for your living room. If you are using a neutral colour palette to make this space appear more spacious, pairing it with some warm colours is ideal as it can prevent the space from looking overly stark and cold.
As warm colours tend to err on the brighter side, to avoid clashing with a neutral colour scheme, picking a lighter shade is advisable.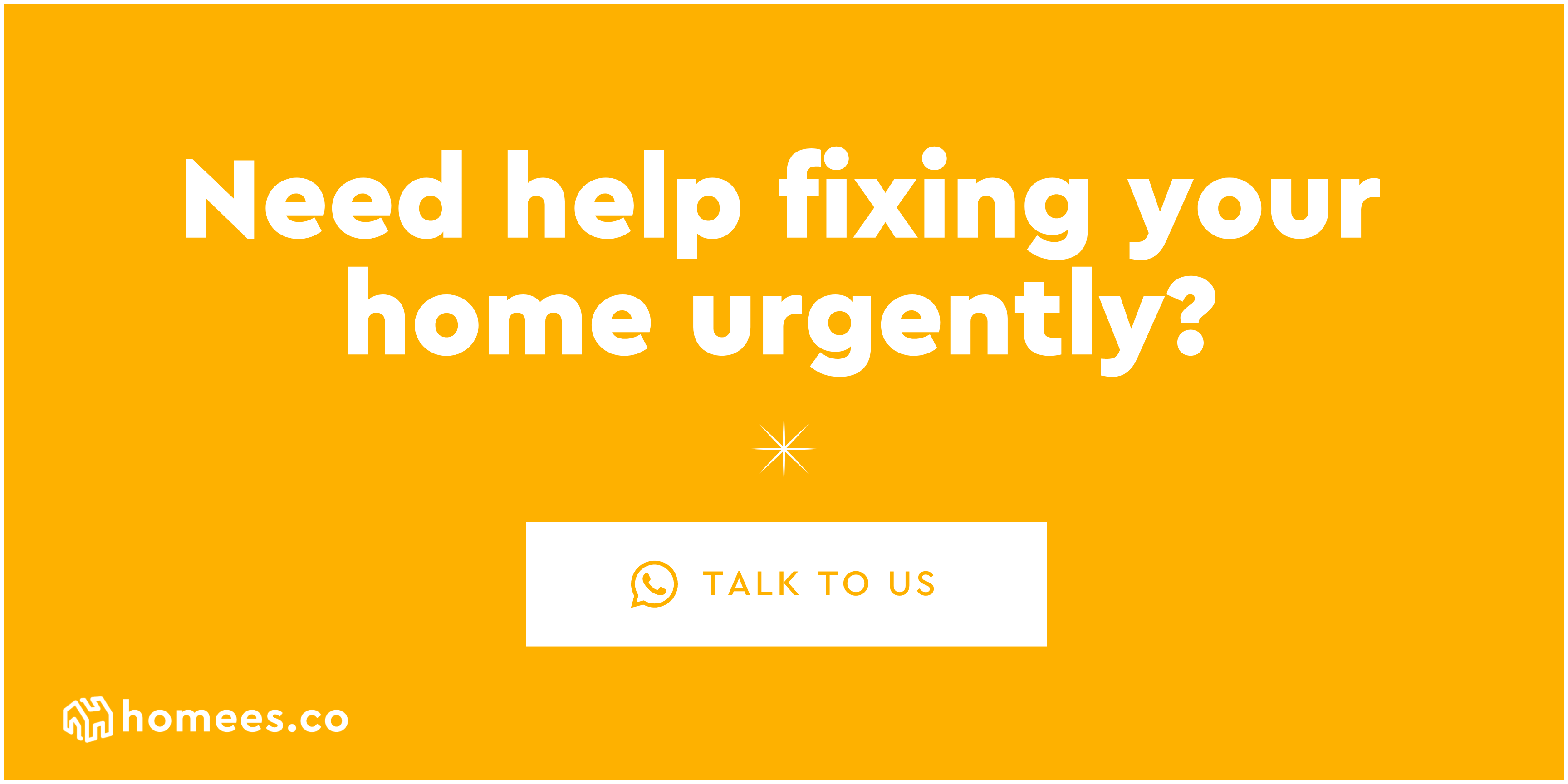 ---
The Types Of Flooring
For homeowners who'd like to switch up the flooring of their living room to brighten it up, here are some materials to consider.
Wood
Wood flooring is elegant and extremely durable. The colour and texture of wooden surfaces also help to add a sense of cosiness and warmth to the home.
However, wood flooring does come with a larger price tag and requires more care to maintain. It typically costs between S$28 to S$55 per square foot to install wood flooring in Singapore, which can really add up if your space is big.
Tiles
Tiles are also an option if you plan on extending your remodelling to the kitchen area. Ceramic tiles cost anywhere between S$9 to S$12 per square foot. However, they are less durable than other types of flooring as the grout is dirt-prone and will discolour over time.
Tiles still remain a popular choice, though, as they are easy and relatively cheaper to replace., homeowners who are considering tiles as their flooring of choice may want to engage tile grout cleaning services to spruce up their home.
---
Vinyl and laminate
The cheapest option out there, vinyl flooring costs approximately S$7 per piece. Vinyl flooring is becoming more and more popular for its new and improved click and lock mechanism for easy installation.
However, vinyl flooring may require more careful maintenance as scratches and marks can show easily.
For more details on other pros and costs for different types of flooring, do check out our in-depth cost guide for flooring.
---
Relevant Article: Different Types of Flooring Materials For Home Owners To Choose (Updated)
Installing Cabinets and Countertop In Your Living Room
Having cabinets and countertops in your living space can drastically increase your storage capacity and at the same time improve the overall look. This is especially helpful should you decide on using your living room as an entertainment space.
Although standard cabinets are designed to fit into most homes, custom cabinets will allow you to speak through your furniture and allow you to truly express yourself.
However, do note that custom cabinets do come with a premium price, and can range anywhere between S$7500 to S$30,000. However, the exact prices it does depend on the materials used, such as solid surface, the dimension of the cabinets and the engineering required.
If you are planning on adding countertops to your entertainment space, the best option will be natural stones such as marble, granite, quartz, which can cost S$55 – S$175 per foot run, or laminate, which costs around S$8 – S$20 per square foot. These glossy and reflective materials can give your home a classy and luxurious look.
Relevant Article: Countertop Cost Guide, Cabinet Cost Guide
Find Kitchen Countertop Experts
---
Relevant Article: Things to Consider When Choosing Your Kitchen Cabinet
Furniture Choices
Furniture can also give a fresh, new look to your living room. Should you consider giving your home a new feel, or repurposing the room, you may want to invest in new furniture.
Sofas, recliners and chairs are typical options when you are updating the look of your home. An average good quality sofa would cost anywhere between S$1500 to S$3500 while a high-quality and more customised one could go up to S$10,000.
However, you can always have other speciality options, like coffee tables, bar stools, table tennis tables, and pool tables… the list is endless, and the respective price points all differ.
There are many great brands around that can offer you great furniture choices. Talk to interior designers for fresh ideas, or simply shop in local furniture megamalls to find furniture that can suit your taste and budget.
Should you want to custom build your own furniture (if you are willing to pay a premium for the customisation), you can easily talk to our list of carpenters.
If you plan on keeping your old furniture, upholstering is an option. Do consult with a few professionals and compare their quotations with buying new furniture.
Find Furniture Repair Services
---
Room Expansion
Knocking down the walls to have a bigger room has probably been in the back of your mind. In Singapore, due to space constraints, we often think of creative ways to make our space bigger, or at the very least, look bigger.
However, before you proceed with knocking down walls using your bare hands and a hammer (just kidding), be prepared to face other kinds of problems: termites, asbestos, mould, a load-bearing wall that will need additional work to support your ceiling.
For this, simply talk to our demolition companies, who can give you advice on the price and the plan for knocking down the walls in your home.
Typically, knocking down a non-load-bearing wall in your flat would cost anywhere between S$350 to S$1000, depending on the dimensions of the wall. For an actual load-bearing wall, prices can cost anywhere between S$1000 to S$3500.
Do note that you should discuss this with your general contractor as there are some walls that are crucial to the structure of your house. If you are staying in an HDB, you should acquire clearance from HDB before hacking your way through the walls.
Type of Housing
The cost of refurbishment will differ depending on the type of housing. One example would be that BTO houses are cheaper to renovate than resale flats by a minimum of 20%.  This is due to older properties containing obsolete design features and fittings that are unlikely to fit your style.
For sanitary reasons, if the unit hasn't been renovated for the last 20 years, you may wish to tear everything down and start over. It is recommended to redo structural works like plumbing and wiring because there is a chance that they have worn out.
Not only that, the renovation cost between a 5-room HDB to a 2-room HDB is almost double. A 2-room flat can be renovated for less than $30,000 or less. Whereas renovation for a 5-room flat costs up to $60,000 or more!
What Theme Is Being Used For The Interior Design
If there is a lot of work involved in the renovation, the cost will be higher. One example would be that if your renovation involves a large amount of hacking or carpentry, the renovation cost will be expensive. If you find that your budget is tight, you will want to reconsider reducing the scope of your renovation.
A great piece of advice to have is to avoid half-hacked walls. When compared to fully hacked walls, such barriers need more labour and cost more to build.
Which Interior Designer do You Hire
This should not be surprising to you but all interior designers charge a different price. One of the factors for its price can be the amount of experience they have, throughout the years in the industry.
Another thing to note is that between interior designers and renovation contractors, hiring an interior designer would cost you around 30% more because they will be in charge of all aspects of the remodelling, from design to work monitoring.
Contactors will just do the work that you instruct them to do and will so charge you less. The cost of hiring contractors goes to the materials and labour used in the building. You will surely save money on design fees, but you will have to conceptualise the ideas yourself and handle the project from start to completion.
It is worthwhile to hire an interior design agency to handle the design and project management for you. Working with a reputable interior designer means getting quality advice on how to make your vision a reality while saving you the hassle of having to arrange everything yourself.
Cost of Other Home Improvement Areas
You can check out the cost of hiring professionals for other aspects of your home improvement project. Some of the general cost guides can be found below:
We're here to improve your home
Speak to hundreds of reliable pros, view their gallery, inspirations, and know the best prices with our resources.
Have full control over your home improvement projects with Homees.