Scandinavian design is born out of the fusion between simplicity and modernism. It refers to a simple and functional style that prominently features elements of nature, for example, wood and hemp.
This beautiful and elegant style makes minimalism seem warm and inviting by utilising a perfect mix of textures and variations. If you are a fan of how the Nordics convert their living spaces into something so beautiful, here are some ways in which you can imbue your living space with Nordic culture.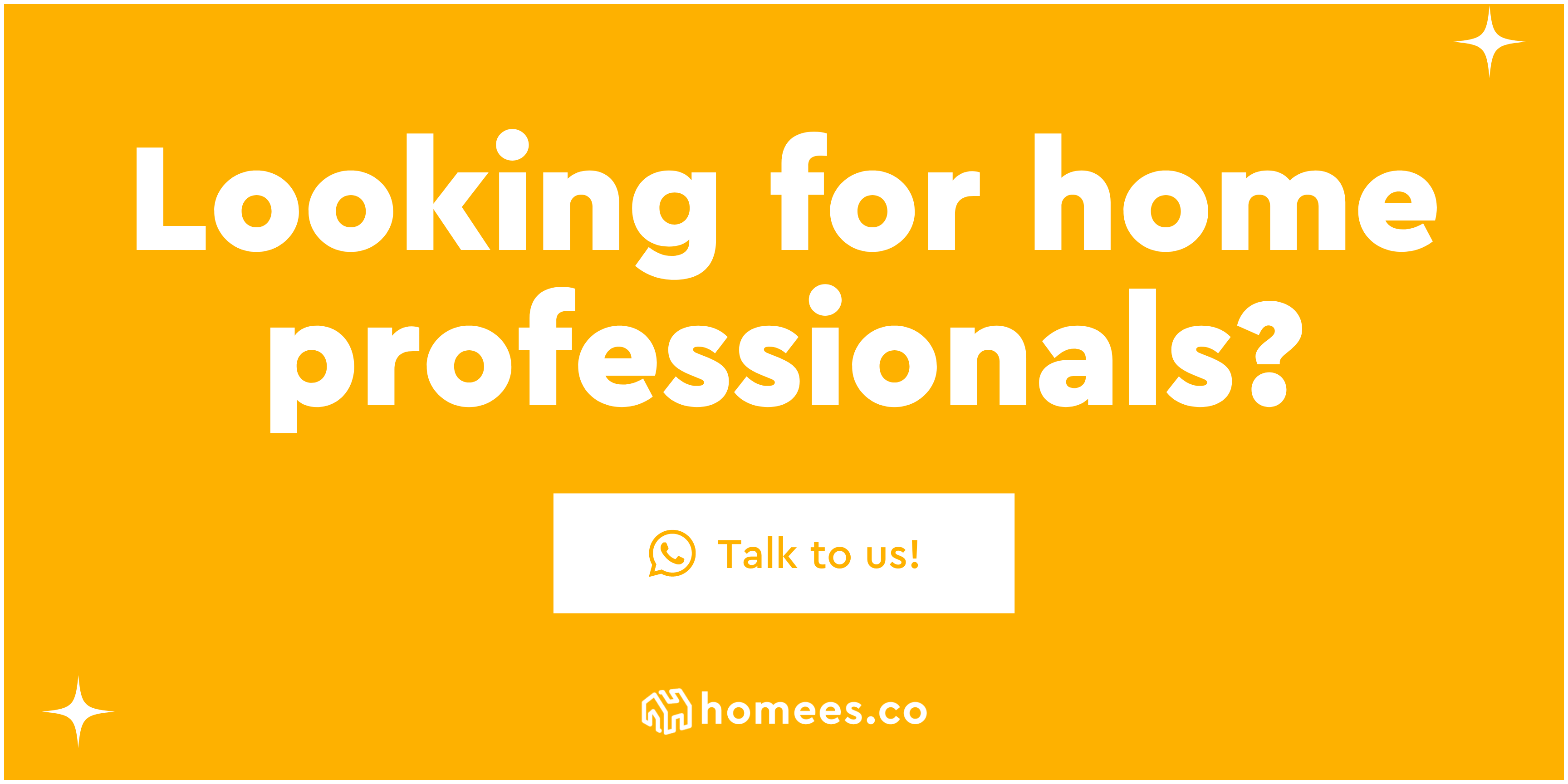 ---
Why is This Design so Popular?
Dating back to the 1950s, the Scandinavian design marked a modernist style that emphasised the aesthetics of simplicity and practicality, with a palette of subdued colours.
Some people worry that the minimalist aesthetic of this style makes one's house look dreary and lifeless. On the contrary, the "less is more" concept that lies at the core of this theme can help to create a clutter-free space that gently accentuates every part of your home.
Whether it's for the living room or bedroom, this style is appealing in its ability to inspire a minimalistic stress-free environment without sacrificing any of its aesthetic value.
What are the Scandinavian colours? Pale, muted colours are used primarily, with the prominent use of such a neutral tone is meant to enhance the natural lighting in a house, for a bigger and brighter space.
Relevant  article: Top Interior Design Singapore Trends to Style Your Home
Unlike other minimalistic themes, which looks clean but feels cold, Scandinavian style are meant to feel warm and comforting even with minimal furnishings. It often features neutral colours of earth tone and woodwork while retaining a sense of homeliness and comfort.
---
Now that you have a clearer idea of the principles of Scandinavian interiors, let's dive into some defining design elements of this simplistic and functional style.  For those who are interested in renovating your living space into this theme abode, here are some tips you can use.
1. Incorporating wood
If you want to practise the Scandinavian way of living, then get ready to embrace all things wood. Scandinavian theme primarily features elements of nature. When applying this to your own interior, this can come in the form of warm wood floors and surfaces, or even furniture in sepia tones.
You can have a variety of wooden flooring choices such as oak wood, ash wood, white oak, walnut and maple. Furnishing wooden floors not only frees you from the added cost of installing tiles but also looks visually appealing when paired with the rest of your minimalist furniture in the house.
From dark wood panels that ground the space to lighter wood tones that make the area brighter and more spacious, the use of wood surfaces is key to creating a clean aesthetic while maintaining a level of warmth and cosiness.
There are many other different options of wooden flooring that you can choose from, such as:
Engineered wood flooring
Laminated flooring, which is not made up of real wood but provides a similar aesthetic
Solid hardwood
For these young homeowners residing in a condominium unit at The Rainforest, Space Factor introduced earthy elements into Scandinavian. The living and dining areas were merged seamlessly, with enchanting warm wood textures dominating the space.
For more information on how to integrate woodwork into your homes, check out the following articles:
Find wood flooring services in Singapore
---
2. Neutral colours
As mentioned earlier, the central colour scheme of Scandinavian styles involves neutral, muted colours to maximise light in the room, which helps your home appear brighter.
One thing you will never find in a Scandinavian home is the presence of loud, garish colours. This specific style of design is all about understated colours like beige, grey and white. The recommendation on choosing interior paint colours is to focus on a palette of four (or less) neutral shades.
One such example would be pristine white walls paired off with grey and blue furniture, of which white is your best friend. Of course, it doesn't mean that Scandinavian-themed homes are one-dimensional or devoid of colour. The major furniture fittings of the home lean towards a monochromatic palette, with vibrant bolder hues in select accents that play up the room's liveliness.
Featuring an elegant use of neutral colours, this renovation project at Bedok Reservoir View by The Safe Haven Interiors Pte Ltd is representative of the Nordic and Scandinavian interior design. Woodwork elements and subtle colours is a must-have pairing in the this theme, as it creates an inviting space that balances between warm and cool tones.
The simplicity and functionality of Scandinavian interior design extends into the kitchen, which boasts of a wooden feature nook and sleek white cabinetry. Having a monochromatic tile backsplash accentuates the visual interest of the kitchen, without the need for excessive ornamentation.
Find top painting companies in Singapore
---
3. Simple, functional furniture with clean lines
Scandi design prioritises both minimalism and functionality. This clean and simple aesthetic can be achieved by picking furniture that is less clunky – with clean lines and sharp designs that are stylish yet practical.
It places a lot of focus on minimalist furniture. It's no use following all the other design rules and then cluttering up your house with unwanted furniture. Apart from picking complementary furniture that matches with the other design elements of your living space, each piece should have a clear, defined purpose, rather than just a decorative feature that adds no functional value.
For this HDB resale unit at Jurong West, Zenith Arc Pte Ltd helped the homeowners achieve the Scandinavian look by installing fuss-free furniture that is both functional and aesthetic. This wide and multi-functional study table in the living room features smart storage options, perfect for families with young kids. Having the study table and storage cabinet sit on a raised platform draws focus to this part of the living area, maintaining the clean and polished look of this modern Scandinavian home.
This spacious dining area comprises minimal furnishings. Each piece of furniture is strategically selected and placed for chic minimalism. Apart from having ample storage, space is carved out for display items.
Of course, there is no strict formula on how you should design your living room or bedroom. You can choose to add pops of colour to your home with statement pieces – a brightly-coloured ceramic vase, cushions with geometric prints, a rug of a different hue. It's all up to you how you want to showcase your personality in your home.
Relevant article: Interior Design Cost Guide in Singapore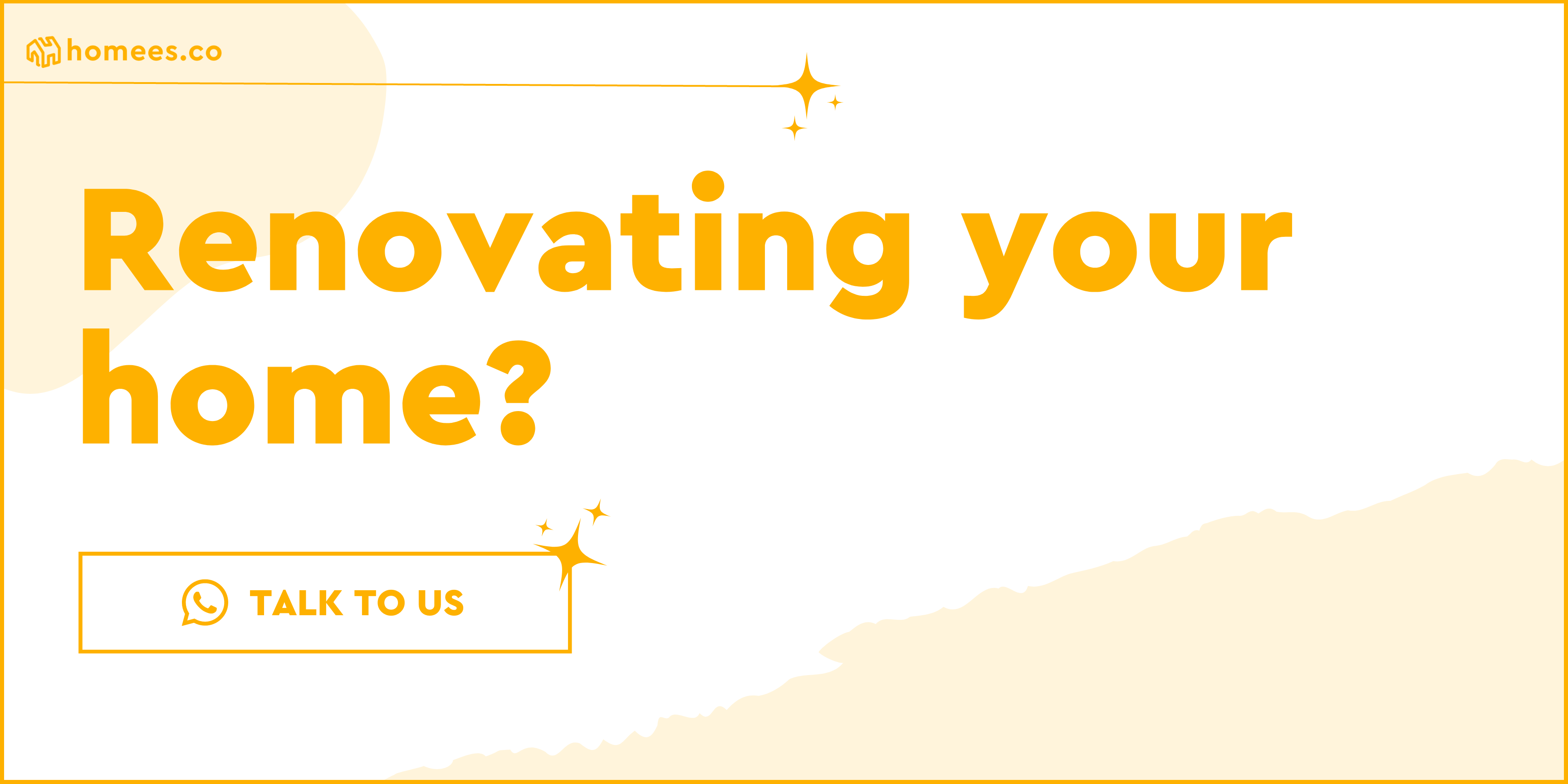 4. Sprinkle in some nature
As the Scandinavian design celebrates nature, simple house plants or flowers are ideal forms of décor that can help brighten up the interior. Take advantage of the expansive windows by planting some greenery in your living space.
Bring a little bit of the outdoors into your home by having plants by your windows or near your doors. Your creativity in decoration is not limited to the colour of the flowers or plants you choose – the vases and pots can add a unique decorative touch!
White potted plants can help to reinforce a clean aesthetic while hanging wood planters add a playful vibe to the interior. Either way, the pop of colour can be a breath of fresh air to break up the potential monotony amidst the muted tones of your home.
Renovated by Arche Interior, this residential project at Marsiling does not shy away from the use of plants as décor in the home. With substantial use of plants in the living space, it is a definite mood-booster with a powerful calming effect on the mind.
Relevant article: Home Decoration Cost Guide in Singapore
5. Bring in the natural light
Natural Light is an indispensable part of Scandinavian design. Incorporate large windows in your home to make sure light floods every corner of the whole house. An added bonus of abundant light is having picture-perfect selfies and a more roomy living space.
As seen from this interior design project by Goodman Interior Pte Ltd, full-length windows in the living room allow maximum light to reach the space. The choice of sheer white curtains, walls and flooring improves the bright and modern interior, reflecting peace and calmness.
Aside from the inclusion of natural light, the Nordics like to install various light fixtures inside their home to have their homes illuminated by artificial lighting during the winter when daylight is scarce.
You can install ceiling, table lamps or floor lamps in different rooms to ensure that your house remains fully lit no matter the time of day. You can talk to lighting designers for more advice on the types of lighting in different parts of your home.
Turning to artificial lighting is especially critical for areas of the home that are not near windows. Thus, choosing to install light fixtures in such parts of the home can evoke life and vigour even in the darkest of corners.
Find interior lighting designers
---
Due to the popularity of Scandinavian design among homeowners, many designers have jumped at the call to prove themselves. Here are some impressive completed projects that showcase their personal take on this feel while remaining faithful to its core characteristics.
1. Rustic Industrial Charm @ 104 Tampines St 11
Done by Absolook Interior Design, this 3-room resale HDB features a mixture of woodwork textures and fun pops of colour through its decorative elements. Apart from Scandinavian origins, this home also draws inspiration from industrial design, as seen from its track lights and 'unfinished' brick wall.
Transitioning into the dining space, one is greeted by the pops of colour emanating from the wall art. Without overloading on visual clutter, the remaining furniture in this space is relatively bare and simple, which goes back to the Scandinavian roots of design.
Relevant article: Plumbing Cost Guide in Singapore
2. A Burst of Blue @ Lush Acres
Executed by Ascend Designs, this condominium design aims to have a more streamlined industrial Scandinavian look with its woodwork and neutral furniture pieces.
To break up the monotony of these subdued colours, pastel blue furniture and layered textures warm up the space, injecting a new lease of life into this themed interior style.
One of the bedrooms has been converted into a work-cum-study corner, which cleverly utilises dark outlines to complement its woodwork surfaces. By creating this visual contrast, it converges all focus onto the primary furniture pieces in the room.
Relevant article: Walls and Ceiling Cost Guide in Singapore
3. Multi-purpose Tiles @ 361 Yung An Road
In this HDB resale unit, which was designed by Tan Studio, the kitchen sticks to a more traditional take while the toilet, with its bright hexagonal wall, sports a fun geometric pattern for a unique touch.
---
One way to mark out sections of the house without using walls or doors is to use different floor tiles. Here, a contrast between the dark wood and glossy white flooring shows a divide between the dining and living space. Since physical dividers takes up precious space, switching up the floor tiles can be a strategic space-saving option for small living areas.
Relevant article: Countertop Cost Guide in Singapore
4. Hidden Rooms @ Blk 353A Admiralty Drive
Things are definitely not what they seem at this Scandinavian-inspired 4-room HDB resale unit by Swiss Interior. At first glance, the living room feels cosy and homely with softwood panels and patterned cushions. But hold up, where are the bedrooms? Tucked away behind the wooden panels, having the resting nooks of the home hidden adds a layer of privacy for the homeowners.
The bedroom takes on the classic white-and-wood combination that is bound to impress those who love Scandinavian interior design. Apart from being aesthetically pleasing, it elevates the clean, comfy and cosy ambience of the bedroom.
5. Modern Minimalist Condo @ The Trilinq
This condo's Scandinavian interior, renovated by Ascender Design Studio, focuses largely on interweaving woodwork with a splash of colour. Personal touches are seen throughout the interior, such as the Seven Dwarves plush toys and home library. In line with the principles of Scandinavian interior design, the matching teal cushions and feature wall add a fun burst of colour to the space.
For smaller apartments, having strategic built-in storage is the way to maximise space. In this bedroom, the mattress has been elevated on a storage platform that can hide away unsightly clutter. Clutter is completely absent from the world of Scandinavian interior design, so fabricating smart storage solutions will be very helpful.
Relevant article: Flooring Cost Guide in Singapore
Originating from minimalist-Scandinavian roots, this 5-room resale HDB flat designed by Neu Konceptz Pte Ltd uses a harmony between muted colours and wooden textures. Composed of clean lines and simple colours, the living space gives off a spacious and relaxed air. Mixing up cosy textures by using a furry throw blanket on the sofa can make the space feel even more welcoming.
When it comes to Scandinavian design, you'd want to think neutral. Whether it is colour, shape, design, pattern or texture, take a leaf out of nature's book. Incorporate earthy elements into the space like this kitchen here. By using a neutral colour scheme and a tall, slim plant for an accent, it gives the kitchen contrast and interest at the same time.
7. Modern Luxury Interior @ Bishan Point
Bright, modern and sophisticated – these are the words to describe this condo interior project by Space Define Interior. Characterised by monochromatic outlines and dark-coloured accents, this modern Scandinavian space exudes an aura of style and spirit.
Injecting some ease and relaxation into the home is simple, and can be achieved by adding a thick cosy rug and plush cushions.
If you need ideas on how to integrate a workspace into your bedroom, look no further! One of the bedrooms nailed this by utilising vertical space while retaining the Scandinavian vibes. Scandinavian accents are used consistently with the sheepskin rug, luxe pendant lighting and whimsical wall art.
8. Pastel Accents @ Circuit Road
Renovated by Tan Studio, the muted, subtle tones of this HDB BTO unit are freshened up by the beautiful decorative elements, such as the light blue lamp and the amber flower vase.
For the kitchen, the homeowners opted for all-white cabinetry and wood surfaces. This is a crowd favourite for fans of Scandinavian design since it gives the space a cleaner and brighter look.
Find kitchen interior designers
---
Another impressive interior design project by Tan Studio, the wooden furniture pieces complement the lighter hue of the woodwork floors perfectly. Other furniture pieces, which come in several shades of white, grey and pastel, help to establish a serene and coherent colour scheme.
In terms of its colour scheme and choice of décor, the master bedroom is reminiscent of a beach holiday, creating relaxing getaway vibes. Vivid elements of an oasis sanctuary are evident in this space, from the serene wall artwork to the oak wood furnishings.
Relevant article: Bedroom Cost Guide in Singapore
Scandinavian styles can be further broken down into smaller sub-categories. Although the differences are minor and they gravitate towards the core characteristics of the design style, these genres add their own spin for a more personal and unique home interior.
For example, contemporary-Scandinavian themes do not use the same neutral colour palette as traditional Scandinavian design. Instead, it tends to include more contrastive colours, elements or patterns in the interior – perhaps darker brown furniture or even patterned tiles.
Meanwhile, rustic-Scandinavian tend to feature a more barn-like aesthetic through details in brick walls, wooden furniture with grainier textures and plants. In contrast, the Industrial-Scandinavian aesthetic aims for a more "unfinished" look with more emphasis on black and white, while adding pops of colour through brightly-coloured statement furniture pieces.
Each genre tweaks things just a little to add a special touch to the fundamentals style but does not deviate too much from its core characteristics and aesthetic. Think of which style resonates with your preferences most, or better yet, introduce your personal style and add your own personal touch to it.
When looking up Scandinavian designs, you might often stumble upon other similar themes like Nordic and Swedish interiors.
For those who may be confused on whether they mean the same thing, here's a little background for readers: Nordic countries refer to the countries of Denmark, Norway, Sweden, Iceland and Finland, as well as their associated territories, while Scandinavia is often used to refer to just the countries of Denmark, Norway and Sweden.
As such, one could consider Scandinavia to be a subset of Nordic countries, with some articles choosing to use these terms interchangeably or as synonyms.
For those who are also wondering if IKEA's designs are Scandinavian, the answer is yes. IKEA was founded in Sweden in 1943, with most of its furniture's designs being largely Swedish. As Sweden is part of Scandinavia, IKEA's furniture is technically Scandinavian, although it lies more to the style than just IKEA.
Relevant articles:
Conclusion
The Scandinavian style is a simplistic yet timeless way to decorate your home. If you are looking for other similar design and renovation themes focused on simplicity, check out the other articles on minimalist design and MUJI interior design. If you'd like to find more interesting Scandinavian-styled homes in Singapore, check out Beautiful homes today!
We're here to improve your home
Speak to hundreds of reliable pros, view their gallery, inspirations, and know the best prices with our resources.
Have full control over your home improvement projects with Homees.