In Singapore, most homeowners need to engage a handyman at least once every year for their home maintenance work. A handyman (or handywoman) is a skilled generalist, a jack-of-all-trades having the knowledge and experience to perform repairs or maintenance tasks on residential or commercial sites.
Handyman Jobs & Prices In Singapore
In Singapore, prices are typically charged based on the job. Below are some of the more common handyman job prices in Singapore which you can take reference from. Do take note there are many factors involved, and this only serves as an estimate for your home project:
Here are some examples of handyman services and prices that are often billed by the job:
General Home Services
| | |
| --- | --- |
| | |
| Installing shelves/blinds/mirrors | |
| | |
| Installing wall-mounted fan | |
| | |
| | |
| | |
| Installing frames and pictures | |
| | |
| Assembling chairs and tables | |
| | |
| Replacing or installing instant heater | |
| Replacing or installing a big heater | |
| | |
| Replacing the bedroom door | |
| Replacing light fittings, light bulbs, or switch socket outlet | |
Do keep in mind handyman companies may charge additional for transportation, which usually ranges between $20 to $40, which may be deductible from the final fees.
Pipes, Toilets and Taps
| | |
| --- | --- |
| | |
| | |
| Toilet repair, replacement or installation | |
| Replacing or installing water taps | |
| Replacing or installing shower sets | |
| Clearing basin, kitchen, or toilet bowl | |
Painting
| | |
| --- | --- |
| | |
| | |
| Toilet repair, replacement or installation | |
| Replacing or installing water taps | |
| Replacing or installing shower sets | |
| Clearing basin, kitchen, or toilet bowl | |
Handyman Cost Factors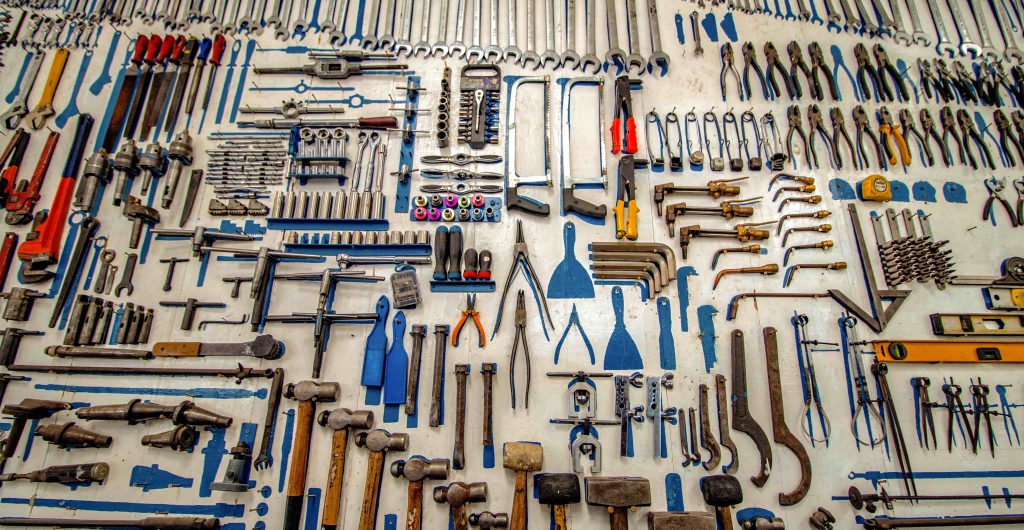 Now for the rest of us who would like to dive deeper into handyman prices in Singapore, we will explore it in detail below. The rates and services of a handyman may differ a lot, depending on factors such as their availability, skills, and the urgency of the projects. Below are several factors which affects your project costs:
Scale of repair work
This goes without saying – the bigger the project, the more time and effort spent, the higher the cost. How big of a project can be determined by several factors – time and effort to get the materials, specific brand of products, specialised tools, or equipment, or knowledge needed for the project.
Depending on your handymen, they may charge a flat-fee for a project, or decide on a number of hours for the job before charging you. Discuss your project in detail with your handyman ahead of time to establish the price.
Small project prices: $50-$150 average (1-2 hours)

Small projects are simple tasks such as replacing a light switch, or fixing a leaky pipe. As a rule of thumb, if it requires simple hand tools and takes no more than 1 to 2 hours, it is a small job.

Medium project prices: $150-$400 average (2-4 hours)

Medium projects take more time and resources, which includes services such as furniture assembly and rewiring the whole house electrical points. Medium projects typically take between 2 and 4 hours to finish.

Large project prices: $500+ (4+ hours)

Larger projects require the most time, from half a day to even a few days to complete. These are the most involved of handyman jobs, and may include building a partition wall with other installations such as hanging frames, or installing a kitchen sink with all of the elements.
As a rule of thumb, if you are stuck between hiring a contractor or a handyman for a particular project, it is probably considered a massive job.
Experience
Experience is very valuable for a handyman, and their rates can be based on their level of expertise. An experienced handyman may charge a higher rate, but take half the time to do a job than a less experienced pro, and in effect, you are probably going to save more by hiring a costlier but more experienced handyman for middle to large-sized project.
Complexity of the Job
The more complicated the job, the longer it will probably take and the more you will pay for labour. A good handyman will be able to tell you from the start if there are aspects of the job they can't handle well.
In those cases, you'll need a contractor or licensed specialist. Simple jobs are often small jobs, but even some larger jobs can be relatively simple. Changing an interior doorknob is easy and a "small" job while sanding and re-hanging an interior door is a "medium" job, yet neither is particularly complicated.
Removing and replacing an old toilet, on the other hand, involves heavy lifting, plumbing knowledge and cleanup. If you aren't sure about the complexity of the job, ask the handyman you are interviewing about what's involved.
Emergency Services
Should you require emergency handyman services, you can reach out to local handyman directory on Homees directory and instantly contact them.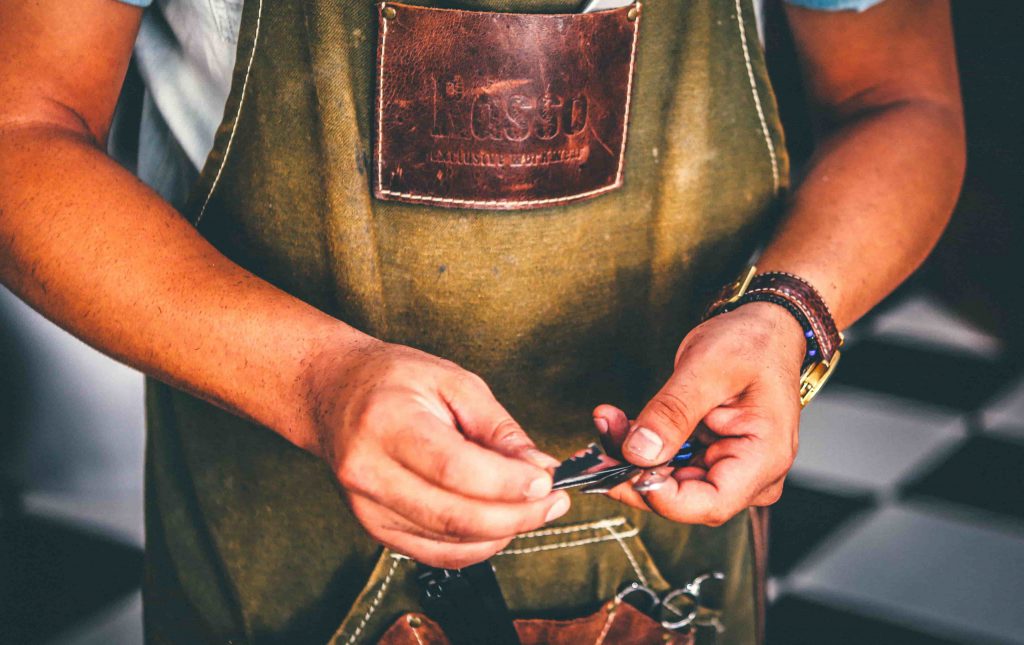 How Do Handyman Charge?
Handyman in Singapore can charge by the hour or a flat rate by the job. Some may charge for travel time, and some may charge a markup on parts they buy for your job. When gathering estimates, this is something you want to know early on.
By the Hour
The average hourly rate of a handyman in Singapore varies depending on their experience, whether any additional materials are needed to be purchased to get the job done. An inexperienced handyman may be cheaper but require more time to complete the job. Singapore handyman prices may vary from $50 to $100 per hour, but this is only a ballpark figure. It all really depends on the project and what is agreed by the handyman.
By the Job
Some handyman charge at a rate flat, and this is good because the price and results have already been determined at the start.
In general, an experienced handyman knows how long a job should take and may give you a flat rate based on that. If he knows a particular job will take about an hour, he may present his hourly rate as a flat rate.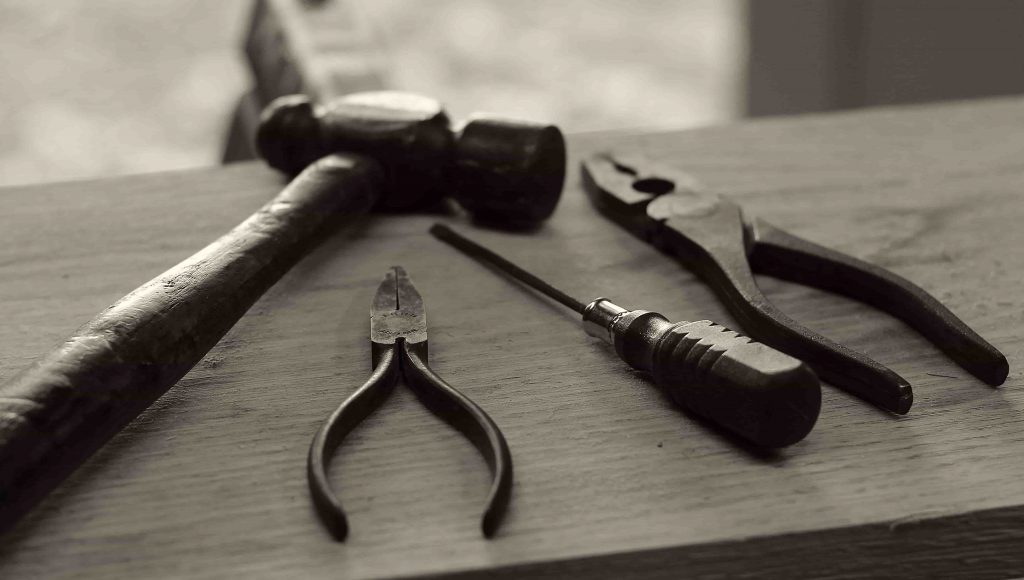 What Jobs Should I Hire a Handyman For?
Handyman
A handyman is a skilled generalist that can do most of the smaller tasks a home project. They usually take care of numerous small jobs and sometimes works with contractors on large projects, especially when time is of the essence. While some work can be done by yourself, you'd hire a handyman when it is time-consuming or when the task can be quickly done by a skilled handyman.
Contractor
Contractors usually do bigger sized projects, projects that require more time and effort. Some jobs may seem simple enough — turning your attic into an office or a spare bedroom, a larger picture window in your living room — but often require quite a bit more knowledge.
A good rule of thumb is that if your project is going to cost over $500, or will take more than a day or two, hiring a contractor will be a better choice than hiring a handyman. These projects are usually fairly big. They will also be more likely to require permits and inspections, and will often require a crew of workers to accomplish.
If your project requires any of the following, you need a contractor:
Repairing an electrical system, wiring or re-wiring in walls or ceilings of your home
Minor interior design work or home renovation (larger projects usually require 2 or more contractors)
New sizeable plumbing structures, installation of new pipes
Anything that affects the structure of your house.
The list goes on. It is generally useful to check with your local regulations to see if your project is required to be done by a licensed contractor. Although it's more expensive than hiring a handyman, hiring a contractor is a way to make sure that things are done safely, and up to a certain standard.
Should I hire a contractor or a handyman?
Handymen typically specialise in odd, smaller jobs. These smaller jobs can range from fixing a broken tap, replacing a broken switch to clearing the pipes. A contractor is usually an expert in his field and could be an electrician or even a plumber.
People searching for these people typically call them "electrical handyman", "handyman electrician", "handyman plumber". Contractors may have a team consisting of subcontractors who handle specialized jobs within the larger project. They are expected to be knowledgeable about permits and other such technicalities.
To determine if you can use a handyman instead of a fully-licensed contractor, ask yourself the following:
Could I do it myself if I only had the time?
Could I do it myself if I only had the knowledge or ability?
Should this take less than a day?
Should this cost less than $500?
Can this be done by only one or two people?
Can this be done without a permit?
Answering "yes" to these usually means that your project can be done by a handyman.
Find Top Handymen In Singapore
Homees provides a list of handyman companies for you to hire. You can compare quotations and ask for prices before engaging one to ensure you have the best value for your home improvement job.
Cost of Other Home Improvement Areas
You can check out the cost of hiring professionals for other aspects if your home improvement project. Some of the usual cost guides can be found below:
Related Articles
We're here to improve your home
Speak to hundreds of reliable pros, view their gallery, inspirations, and know the best prices with our resources.
Have full control over your home improvement projects with Homees.