All homes require painting to maintain their look, appeal and resale value. Painting can be one of the most effective ways to make your house look more vibrant and change its atmosphere.
However, when it comes to hiring professional painters and purchasing paint, it can be confusing due to the number of brands, colours and companies to choose from.
The colour of paint can be the least of your worries, as there are finishes, stains, maintenance and other options to consider as well. For that, you may want to look for interior designers who can give you design ideas and portfolios to choose the best design for your home.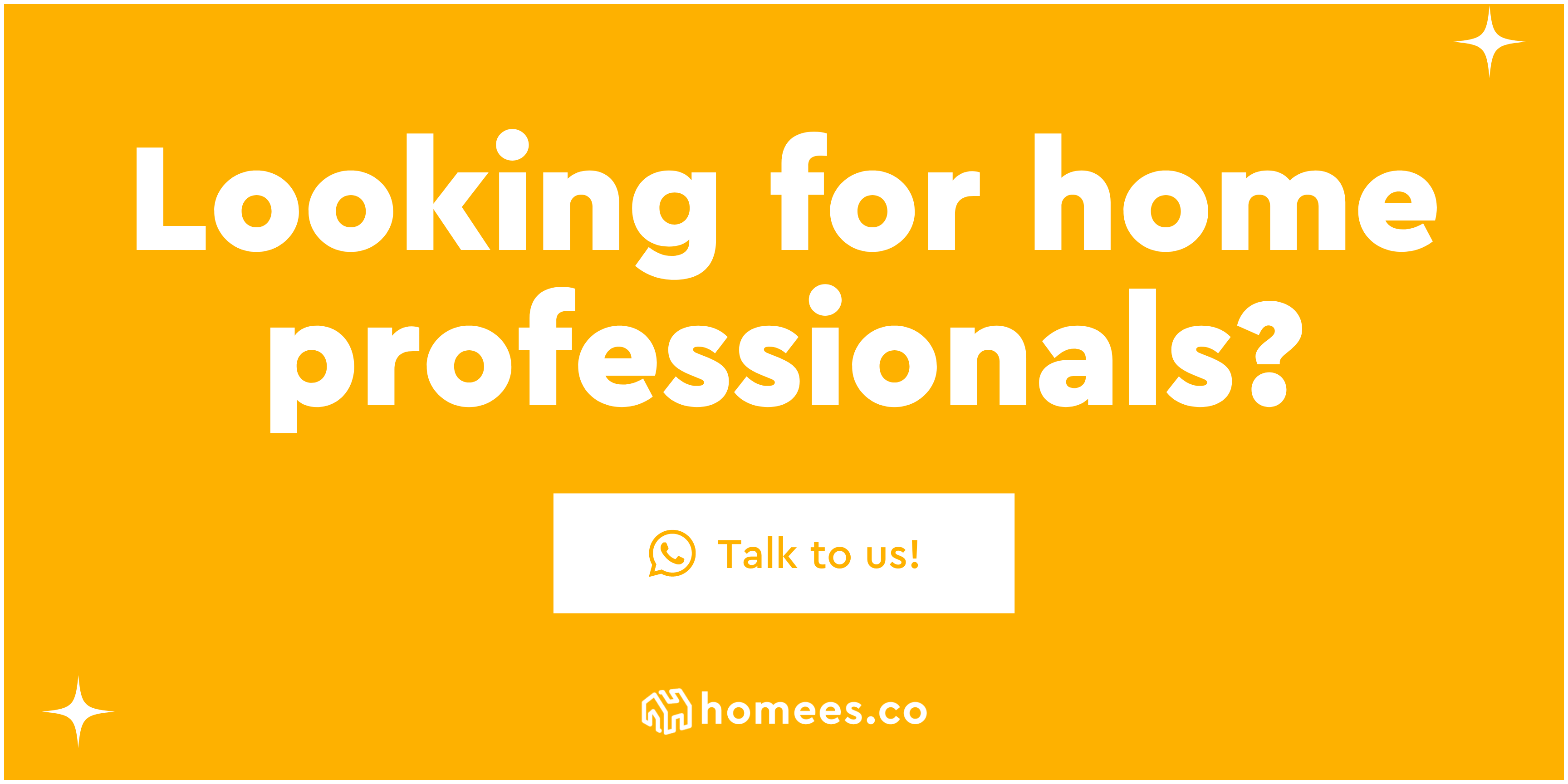 ---
Painting Cost in Singapore
For your reference, here is a downloadable Painting Cost Guide for you:
Painting Cost Calculator
Here is a painting cost calculator for you to estimate the price of painting your house.
(This calculator is currently in beta phase.) 
How much does it cost to paint a 3,4,5-rooms flat in Singapore?
| | |
| --- | --- |
| | |
| | $600 – $1300 (And takes around 1-2 days) |
| | $700 – $1500 (And takes around 1-3 days) |
| | $800 – $1800 (And takes around 1-3 days) |
| | $1300-$1900 (requires 2-4 days to complete) |
Cost of painting for other types of housing
| | | |
| --- | --- | --- |
| | | |
| | | |
| | | |
| | | |
| | | |
| HDB Executive Apartment (EA) (single storey) | | |
| HDB Executive Apartment (EA) (double storeys) | | |
| | | |
Cost to Paint A Room
A standard room in Singapore costs between $200 and $500 to paint. If you prefer to do it yourself, the cost normally falls between $80 and $250.
The amount of paint used and the number of man-hours required to paint a room is largely dependent on the covering area — the greater area to paint, the more paint used and the more man-hours required.
Do note there may be additional charges for extra services, such as protection, moving, etc. You may need to purchase protective materials separately in places such as Carousell.
Painters can also be hired for smaller projects at home, including:
Cabinet painting or refinishing
Home exterior painting
Special textured painting
Paint removal
Deck painting and staining
Fence and door painting
Cost To Hire Professional Painters
In Singapore, the cost of hiring a painter varies due to different factors, which we will discuss below. After reading this section, you will be better educated on the factors affecting the cost of hiring a professional painter.
Home exterior painting vs home interior painting rates
Professionals may charge based on different methods, mainly:
Flat fee (project)
Per hour charge
A painter's estimated rate is usually based on the hours they will require to complete the job, plus:
Location (ease of access)
Type (exterior vs interior)
Expertise (years in the trade, experience in complex tasks)
It is usually cheaper to paint a home interior than the exterior due to the smaller surface area. This is a general guide with exceptions, such as having to paint a simple outdoor porch vs painting all the interior walls of a 5-room flat.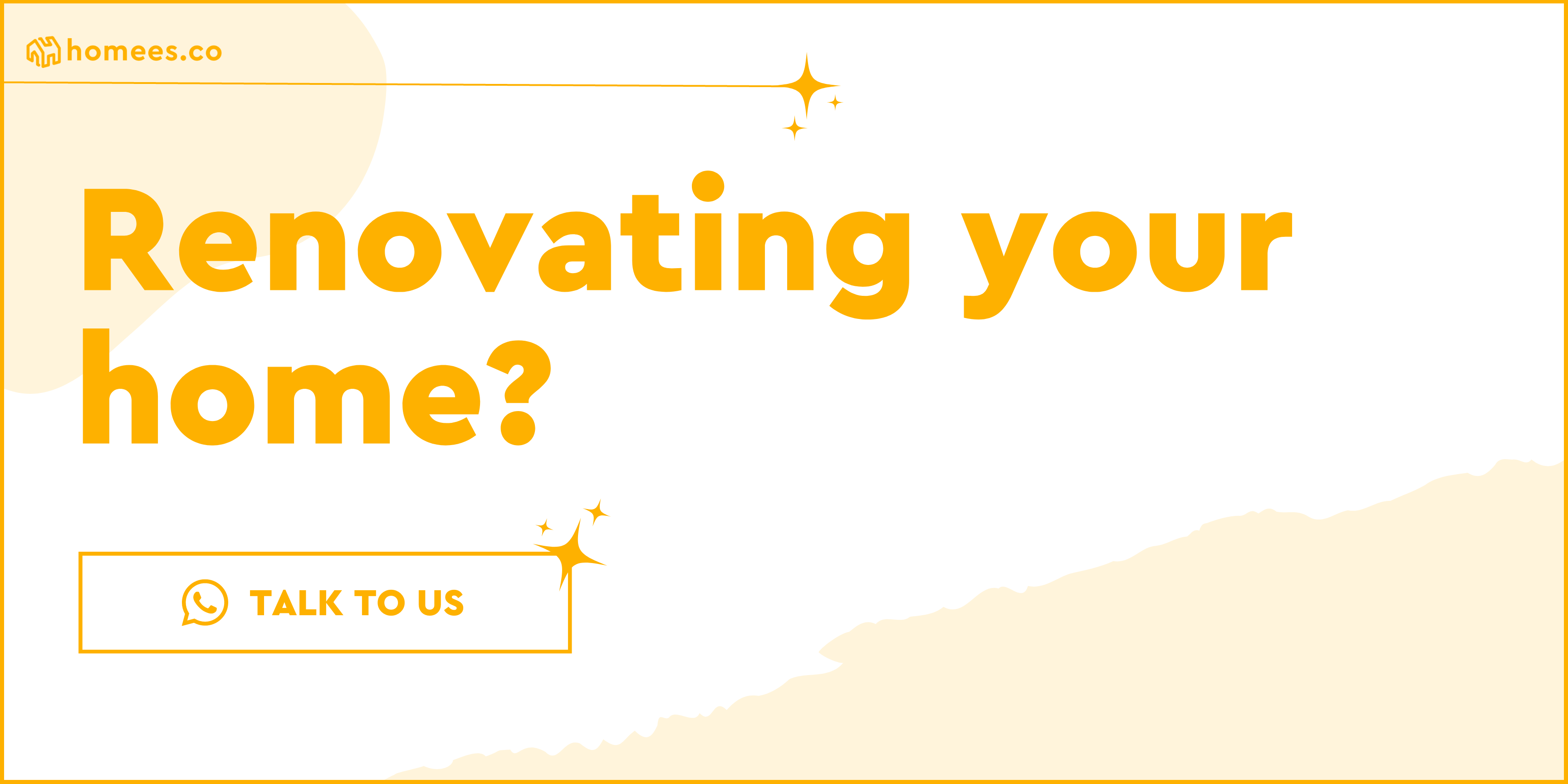 ---
Painting Supply Considerations
You may have some leftover paint from your previous projects, or have some spare ones that you took from a neighbour. In this case, you could provide your own supply of paint for the painter to use and save on the cost of materials.
The truth is, most painters can give you separate quotes for labour and materials, just like any other home improvement project. If you decide to buy or use your materials, make sure the painters are informed of your decision beforehand and pass the list of materials you are providing to the painter.
Alternatively, you could also ask the painter for the materials needed and you can buy them at places like Alibaba, Taobao or Qoo10.
Here are some of the more critical supplies and tools to help you get by your painting job:
Ladders
It goes without saying that ladders are a necessity when it comes to painting our homes to reach high and out-of-reach places. Ladders are also a useful tool if you decide to do the painting yourself.
Most painters bring their ladders to the site, so you can just clarify with the painter (if you are engaging one) to confirm that they have one for the project.
Gloves and face masks
Most professional painters do have these supplies at the ready and do not expect you to buy them for them. You probably have to purchase this only when attempting to paint the room yourself as you will be dealing with solvent-based products like thinner that produce harmful fumes.
In this case, gloves and masks are important as they protect you from the effects of harmful chemicals, such as skin irritation or respiratory damage.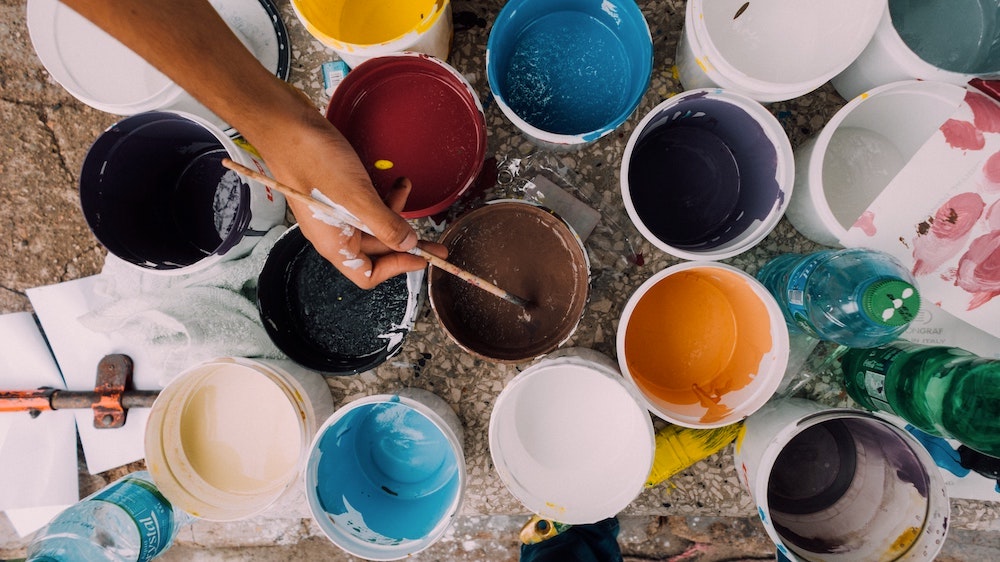 How Much Does Paint Cost In Singapore?
When finding out the cost of a painting job, the cost of the paint itself is a significant factor.
To decide which paint is most suitable for you, you can find out if the paint has special functionality (such as anti-algae, anti-mould) that you need help with within your home.
The price of paint in Singapore depends on a few factors, such as:
Functions: Some paints have unique features like being able to guard against pests (lizards, mosquitoes).
Odourless: Though not entirely "odourless", the smell the paint produces is lighter and less harmful.
Special editions: Some paints have particular purposes such as anti-mould paint, easy wash paint, anti-algae paint or roof-specific paint.
Interior vs exterior paint: Paints may also differ simply based on the simple fact that they are made for exterior or interior painting.
The price of different brands of paint varies, so if you are looking to do some DIY painting yourself, feel free to check out the following costs of paint from their site directly or from their distributors in Singapore:
Nippon Paint
Dulux Paint
Asian Paint
Jotun
ICI
SKK
Kansai
The paints will then be differentiated based on the following factors:
finishes
coverage
drying time
coats
---
Prices of Paint in Singapore
The price of paint varies slightly between the brands, and prices usually differ more based on the quantity of paint you buy. The following are prices for the amount of paint bought:
| | |
| --- | --- |
| | |
| | |
| | $55 – $110 (around $11-$22 per litre) |
| | $150 – $200 (around $7.50-$10 per litre) |
Sometimes, the cheapest paint may not necessarily offer you the best value.
When buying paint, what you want is to get the highest quality paint your budget will allow ensuring its lasting beauty.
If you are doing a DIY project, you will need other painting supplies such as primer, brushes, rollers and painter's tape. A professional painter usually has these on hand, so most need them only if you are doing a DIY job.
According to statistics, paint and other supplies account for about 15 per cent of a professional painter's total cost; labour cost contributes to 85 per cent of the fee.
Factors Affecting Room Painting Costs
When it comes to painting a room, here are a few factors that may affect your price.
Size of Room to be Painted
A bigger room requires more time and paint, which increases printing costs.
Painters usually need to ask about the size of your room, and may even ask for your floor plan before starting the work.
Textured Walls
Textured walls require more paint than a regular, smooth walls because the former has more surface area within the same square footage than the latter.
Communicate with your painters beforehand if you have a textured wall as they need to account for the new paint and time required. This is a common misunderstanding where homeowners think painters are charging extra fees unreasonably as they are unaware of this difference.
Painter's speed
The speed of painters can affect costs as well. Some painters are more experienced and can paint a wall faster, while others may take more time.
Most painters can cover around 100 to 120 sq. ft. of wall surface in an hour. This can change depending on the texture of the walls – textured walls, wood or plaster can increase the time required for painting.
If your project requires the first coat of paint to dry before applying the second one, you will have to account for this extra time.
What to expect from a painting contractor?
Typically, most homeowners see painting contractors as specialists who focus only on painting. However, some professionals also specialize in drywall installation, wallpapering, door installation or custom moulding installation.
Therefore, it's best to know all the perks that come with hiring a painting contractor. That way, you'll be able to get quality work done by a licensed expert. Just make sure the painting services come with all required insurances, estimates, and deadline commitments.
Of course, every professional painting contractor will have proper safety equipment. Also, such experts come with all the tools they'll need for exterior or interior painting.
They will make sure there's adequate surface preparation before the process starts. Often, the process involves taping, placing drop cloths, scraping or peeling old paint, and washing and cleaning the walls. Sometimes, they have to remove any mould and mildew or repair flaws such as cracks, holes, or grooves.
Next, it's time for sanding and prime the surface before applying the new paint. After the job is complete, the painting contractor checks and fixes any flaws. Then it's time for a clean up and evaluation of the paint job by the painting contractor and the homeowner.
DIY Home Painting
Some of us may choose to paint our home ourselves to either save on cost or just for the satisfaction of doing so.
While it is an economical alternative, you pay for the DIY project in the extra time you spend. It can take anywhere from a day to a few days even for those with experience. Here are some tips when it comes to DIY painting:
Choosing the right colour: It goes without saying, but when it comes to choosing the right colour, we recommend doing research. Earth tones and neutrals can cover up marks, scratches and handprints. Warm or dark colours can transform the atmosphere of a room.
Buying the right painting supplies: Besides the paint itself, you will need other tools such as primer, gloves and masks. This also includes protective materials to cover your furniture and items to prevent stains or damage from the paint.
Moving things and furniture: Move your furniture and objects away from the splash zone of your project to avoid any unwanted blemishes.
Cleaning the walls to be painted: You can use a wet cloth to wipe the area before painting to ensure dirt will not be trapped in the walls when decorating a new layer.
Touching up: Touch up on baseboards and ceiling trim as needed after the first and second coats. Touch up any spots on the wall.
---
Cost of Other Home Improvement Areas
You can check out the cost of hiring professionals for other aspects of your home improvement project. Some of the usual cost guides can be found below:
Related Articles
We're here to improve your home
Speak to hundreds of reliable pros, view their gallery, inspirations, and know the best prices with our resources.
Have full control over your home improvement projects with Homees.