When it comes to decorating or redesigning your home (or any part thereof), you should consider hiring an interior designer. Their expertise, creativity and advice can help you make decisions on how space should flow.
Using their valuable experience from previous home projects, an interior designer can help recommend furniture sizes and have the know-how to make the small details matter.
Interior designers also have a more extensive range of access to materials, software and samples as compared to the ordinary homeowner, thus, they can improve your design choices with ideas and solutions that may be outside of your knowledge.
Moreover, their connections in the industry may allow you to avoid high retail prices, which gives you more breathing room and flexibility when designing your home. This can mean a big difference when it comes to pricing and also allows you additional catalogue and ideas to decorate your home.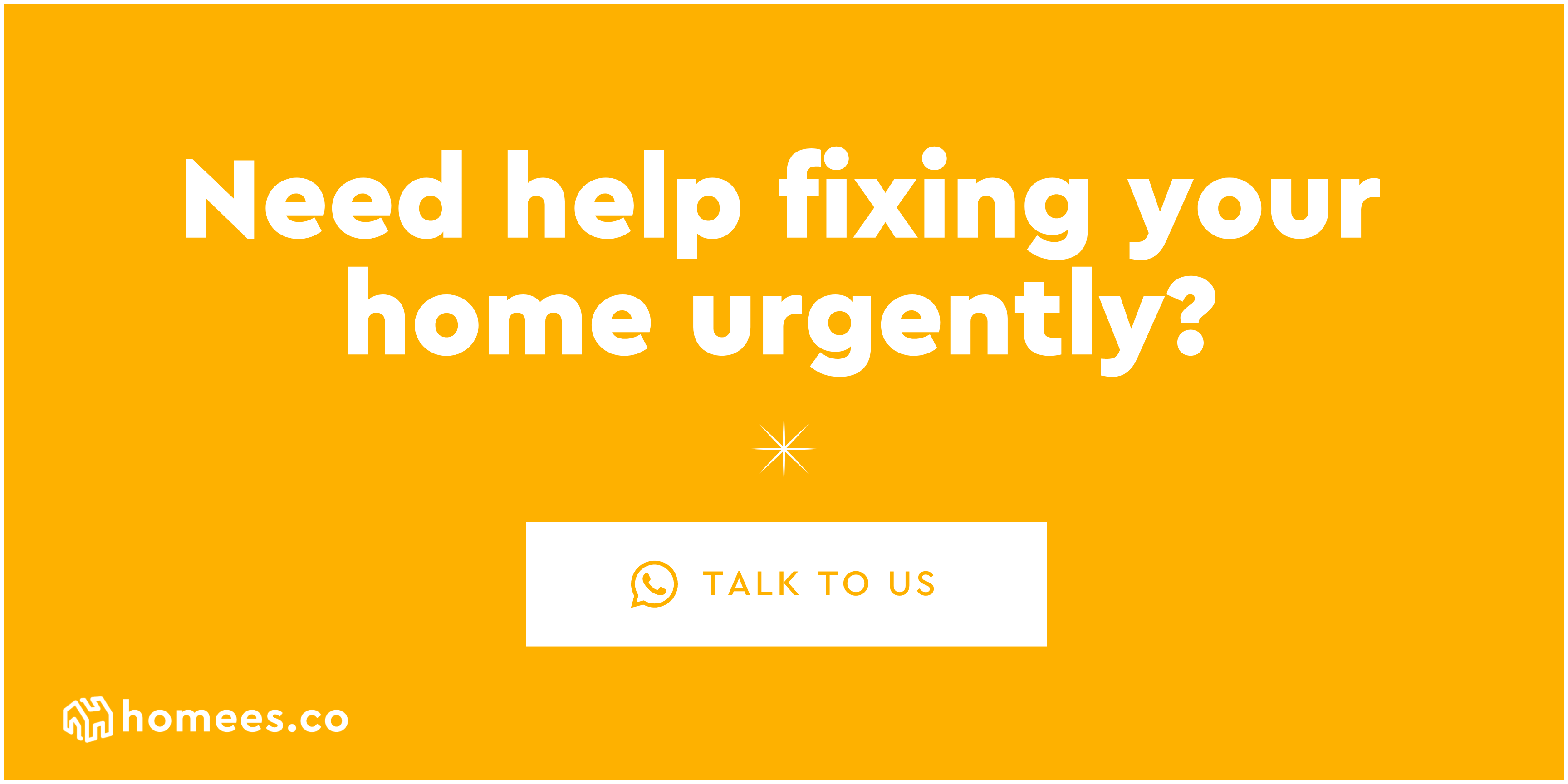 ---
Interior Design Project Costs in Singapore
Now that you know how to save on designing, how do you estimate interior design costs?
For interior design packages, the usual price range in Singapore for specific projects are:
| | |
| --- | --- |
| | |
| | |
| | |
| | |
| | |
| | |
| | |
| Condominium (depending on size) | |
Find out more HDB 3-room, 4-room interior design ideas, 5-room interior design ideas, or condominium interior design ideas.
The range of interior design projects varies in Singapore. While some IDs offer to customize the plan according to each unit, others offer packages, such as HDB BTO or resale packages.
These packages usually include design consultations, space planning, project management, masonry, plumbing, ceiling & carpentry works as well as other miscellaneous works such as painting and cleaning.
Prices vary accordingly to what's in the package, including labour costs and product costs, as well as the area of the home that is being renovated. For example, there are kitchen or bathroom design packages as well, ranging from $6,000 to $20,000.
The devil is in the details though – such renovation packages often offer essential design and building services. They may be used by unscrupulous companies to mark up high when you need additional add-ons or work done for your home. Such packages may not be advisable for people who are looking for a full interior design experience.
Again, this varies from a design company to company, so do make sure to do your due diligence such as reading reviews and calling up previous customers for feedback about the firm you'll be engaging with.
---
Often, when it comes to house decoration, we are making decisions about how to express ourselves.
Contemporary, modern, traditional, luxury, Muji, eclectic, Scandinavian, and industrial are just a few examples of what styles you can choose. Each carries its unique style and people often want one that fits their personality and style. Of course, each choice comes with its price tag. You can always check out top interior design trends in Singapore if you're unsure of which design suits you best.
When you are looking at these different styles and designs, interior designers naturally come first to mind.
There are a few general categories that home design can be split into.
Textile
Lighting
Flooring and tiling
Painting
Furniture
Textile
Cost: Subject to styles you choose from
Textile refers to a cloth or any woven fabric. Rugs, tablecloths, bed linens, and wall coverings are some examples of interior textiles.
Due to its wide variety, its cost is usually within similar ranges. However, if you look at them beforehand, we are sure that you will find one that suits both your budget and your style.
For customized curtains and blinds, prices would also vary according to measurements, materials, and styles. A typical custom curtain would cost around $550 and above. Customized blinds follow the same pricing system, with their prices starting at around $630+ for Korean blinds, $550+ for roller blinds, and $950+ for Venetian blinds.
Ready-made curtains can be found at IKEA, Shopee, Lazada, Spotlight.
You can look for more information on curtains and blinds over at our cost guide.
Lighting
Cost: Subject to project scale and work needed
Installing a new light feature is an excellent way to give your house a new look.
However, this is one of the few electrical jobs that may have its material cost exceeding its labour cost, though there are a few factors that may increase the latter.
For example, capacity issues that require either board upgrades or access may cause the labour cost to increase. Do speak to your electrician for a quotation before he/she starts on the job.
Hire Lighting Installation Professionals
---
Electrical
Cost: S$50 to S$150 per piece
You may require rewiring or installing different switches and outlets at your home should you do drastic changes to its looks. Electricians do provide rewiring services so do seek them out!
However, should you decide to DIY, you should take note of the danger of handling electrical works. Improper installations may easily cause outlet sparks or fire if not careful. During installation, you may also experience a circuit breaker trip. It is essential to know what to do when that happens so you don't have to go through the hassle of contacting an electrician.
It is strongly recommended that you engage licensed electricians in Singapore for most electrical-related projects to avoid injuries fires and in extreme cases, even death that may arise. Our electrical cost guide covers electrical costs and all you need to know before hiring an electrician.
---
Flooring & Tiling
Cost: $3-$20 per square foot
Typically there are six types of flooring in Singapore: vinyl, laminate, tiles, cement screed, hardwood, and marble.
Each type has its pros and cons, so do consider which is more suitable for your current situation. They have been organised from the cheapest to the most expensive where vinyl is the most affordable.
You should talk to flooring companies, and compare quotations and catalogue before confirming your order. You can find out about the cost of flooring installation and repair in our cost guide.
---
Paint
Cost: $350-$500 per room
We have covered the estimates more in-depth regarding painting costs and estimates in our cost guide.
When choosing the paint suitable for you, examine the ingredients added to it. You should avoid heavy metals and organic solvents as they release compounds that are harmful to humans.
Choose paint solutions that are water-based or have the Singapore Green Building Label as they are less harmful to health. After going through your quality checks, there usually are three general types of paint that you can choose from – odourless, waterproof and mozzie guard.
The odourless paint is as the name states odourless, hence it is essentially Volatile Organic Compounds (VOCs) free. This is the choice for you if you are sensitive to these compounds.
The waterproof paint has a surface protector that allows you to wash off stains hassle-free. Lastly, the mozzie guard paint has a mosquito mortality rate of over 90 per cent, and you can finally get rid of those pesky insects. Popular paint options in Singapore are Dulux and Nippon Paint.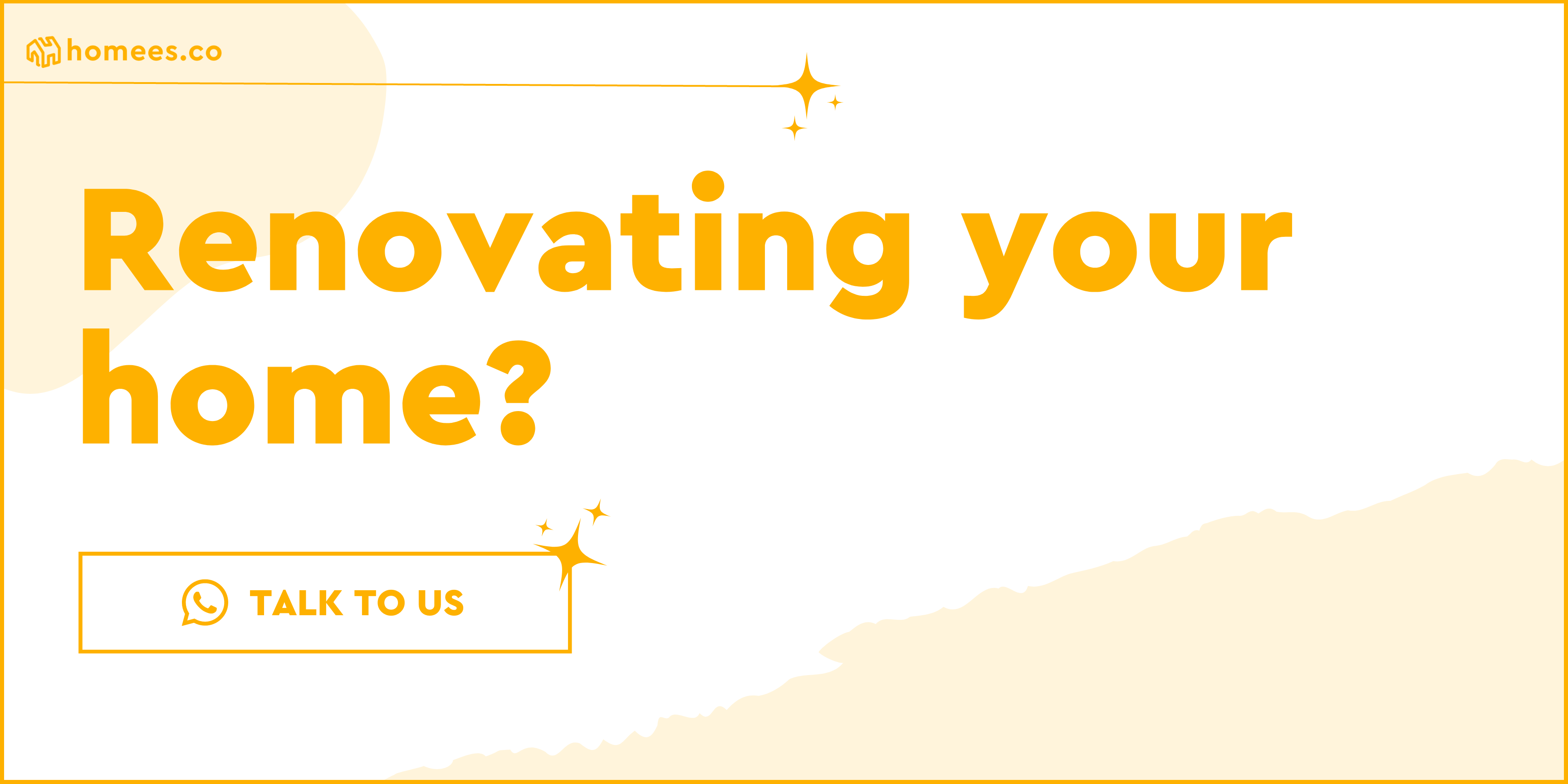 Engage In a Home Painting Company
---
Furniture
Cost: Subject to project scale and work needed
Your furniture has a significant role in deciding the mood and feel of any room. Try to choose pieces of furniture that suit the theme of your room, and you will be amazed at the outcome.
Do not go throwing your old pieces of furniture away when you no longer like them. You may want to consider refinishing or repairing these old furniture pieces, giving them a new vitalised look and also saving you money along the way.
Because every home is unique in its own ways, such as its dimensions, engaging a carpenter to build customised furniture, such as a cabinet is almost a necessity if you want a customised look and feel for your home.
IKEA, Courts, and if you dare, Qoo10 and Lazada are fantastic options that you can choose from when looking for new furniture.
Talk to a list of our furniture assembly companies and compare quotations and catalogue today.
---
Demolition
Cost: $50 per foot
Looking for an open concept or just want to combine rooms? Tearing down walls is a great way to get the floor plan that you always wanted.
Before getting a contractor to tear the wall down, do remember to check if you are allowed to alter the floor plan as some walls are crucial to the structure of the building.
---
Plumbing
Cost: $270 to $600 per kitchen or bathroom
Sometimes, replacing a sink or faucet can change the look and feel of your kitchen or toilet.
With many brands and options available in Singapore, you can easily talk to toilet installation companies on Homees.
To find out more about installation costs, we have more information in our plumbing cost guide.
Find Toilet Installation Companies
---
Miscellaneous
Who do you call when you need help with unusual and time-consuming activities? That's right; you call a handyman. A handyman can prove to be a valuable asset to your home improvement team. They have experience fixing or doing almost all kinds of jobs and projects at home, from furniture assembly to clearing a choked gutter. You can find out more about handyman prices in Singapore in our cost guide.
---
How to Save Money for Interior Design?
Here are some tips on choosing the right interior designer for your renovation project and tips on saving costs so you can save thousands on your home renovation project and not end up busting your home renovation budget.
Research
There are many interior design firms, and thus you must take the time and effort to pick and find the right firm to hire for your renovation.
Each interior designer has a unique style and specific know-how for a certain kind of design.  Please do your research and pick a few interior designs whose design and style you like, and then contact them for their availability.
Go over your renovation design and make sure you know all the details
One good tip to make sure that you are not spending unnecessarily would be to make sure that you are in the loop of every single detail regarding your home renovation design. At times, if you feel like certain things are not needed, for example, a false ceiling or extra lighting, be sure to voice it out as these are a few of the features that add to the cost of your home renovation.
One other important thing would be to be firm and let your interior designer know about your budget, needs, and wants. This way, the designer knows what you are looking for and can forgo the renovation if the cost exceeds your budget.
---
Hire Your Own Handyman
Your interior design not only takes care of the design of your home renovation, but they also act as the middleman and coordinator for other stuff. This includes helping you find a plumber, electrician and others to help do and fix the plumbing work and wiring to fit the new house layout.
Be sure to check with your designer if they charge extra for helping to coordinate these professionals. If yes, you can always consider sourcing and finding your own plumber, electrician and handyman. This way, you can also be more at ease that the professionals you have found are trustworthy and reliable.
One of the best ways to find and hire a reliable handyman would be to ask around your friends and relatives for their go-to guy.
Do not be shy in voicing out if you want to hire your own handyman and professionals.
Be Present
It is always important to be present throughout the entire renovation journey. This is because most of the time, there will be minor setbacks with renovations. You will then want to be present and make the decision to either change the design or to pay extra for the hiccup.
At least if you are present, you will be in the loop of how much additional cost and the changes made to your renovation as a result of the setback. You do not want to get a huge surprise say a change in details or having to pay more than agreed after the renovation because you were not in the loop of what happened.
Suppose you hired your own handyman and professional to do the electrical or plumbing work. In that case, it is also crucial that at least you or someone you trust is around to make sure that there is no miscommunication.
It is thus also important to set aside an amount for unexpected problems; this will include the minor changes or setbacks during the renovation that you will have to pay to make the necessary changes.
Is It Worth Getting An Interior Designer
The prices are in a broad range, mainly because there are too many factors being played out in any renovation projects. Some 3-room HDB projects can cost upwards of $70,000 and large condominium projects for as little as $30,000. It typically boils down to the labour and products used (branded vs non-branded) in the project.
You should consider the following cost factors when hiring a designer.
Self-employed or firm
Number of employees in the firm
Overhead cost
Number of rooms you want to be decorated
Quality of materials
In general, interior designers that work for themselves are often more affordable. Larger firms are likely to charge more due to having higher overhead costs (such as marketing, bigger office spaces, etc.), which are passed on to the consumer. While there are exceptions, this usually holds for the industry.
For example, some firms in Singapore have showrooms that display samples and past works; Some interior design showrooms may feature different brands such as Blum. These showrooms require capital to operate, which translates to higher costs for consumers.
Although high costs may dissuade you from choosing a firm, working with one has its benefits as well. Having full-time, dedicated employees or a salesperson (for interior designers, consultants, or designers) to help you means that the project will be completed faster, and more so on time.
Firms also have a reputation to uphold (along with their fixed office space, company info, and showrooms), which means they are inclined to live up to your expectations and serve you better.
Designers may work on an hourly basis or on a project basis. If it is on a project basis, designers may write down the number of hours they need in the billing.
Do keep in mind that not all interior designers have an hourly rate. Some have a flat rate, pre-fixed rate, or percentage over cost rate. While the number of rooms will increase the total cost of designing, choosing to redesign/redecorate your entire house may give you a more reasonable rate.
The style that you want to implement will play a role in price too. Vintage designs may require higher quality materials or hard to find decor, which may make them costlier.
It is advisable to discuss with the professional the styles that they specialize in as they will more likely know how to control the cost and assist you with keeping within your budget.
What Is The Average Interior Design Fee?
A design fee is like a service fee for the interior designer's time and effort they put into sketching and coming up with your home layout. It can take the form of a flat price, hourly rate, a percentage of the project or a pre-fixed rate. With that said, it may be a red flag the company is fraudulent if you are asked to deposit more than 20% to 30%, pay the deposit in cash or write the check out to anyone besides the interior design company you are hiring. If you want to know more on how design firms earn money from your renovation, check out https://www.swissinterior.com.sg/blog/how-do-design-firms-earn-money-from-your-renovation from Swiss Interior.
Also known as a professional fee, the design fee usually includes:
The basic requirements and wants that you want your house to have. This will include the kind of base and foundation for your house design
The 3D sketching and the actual final design of your house design
The interior designer's expertise and know-how in advising on the selection of materials, colours and design of the furniture, wall colour, overall colour scheme and appliances for the house.
Their effort in coordinating and supervising the whole renovation works.
The floor size, labour, material and other miscellaneous costs will affect the design fees as well. Based on statistics provided by Qanvast, general design fees for either a HDB or a condominium would be approximately around $1,500 to $6,000.
Since you cannot get away from paying design fees, you should make full use of the details and information you obtain. With your home renovation sketches, you can use them to scrutinise and look at your entire design layout. This will be the best time to smooth out any rough edges you have with the design and detail work.
You may want to ask for free interior design consultations, as this will give you a gauge of their capabilities before deciding to get started. Design fees vary for different companies. The more experienced the designers are, the higher the fee.
The scale of the project
Many people have the misconception that the housing type is the main factor that affects and sets the various price of the renovation cost. This is not accurate as it is the scale of the project that affects it. Of course, housing type may affect the scale of the project if you are looking at renovating most of the house or a full renovation.
Miscellaneous
Some interior design firms do charge you for their service, which is different from the design fee. This fee will mainly cover the cost of hiring the designer for their service, say consulting them for a renovation project or them helping you to pick out the various furniture and decorative pieces for your newly renovated home.
Be sure to check if the designer or designer firm is charging you at an hourly rate, flat fee or "percentage over cost".
How to Calculate Cost of Interior Design
It can be stressful when calculating your interior design budget. Depending on your designer, there are different ways to calculate your interior design cost.
Flat Rate
The most common method designers use today. Also known as fixed-rate, they charge you based on your project; the time spent, and the work done. Other outside costs such as furniture are not included. The flat rate is charged according to 4 factors:
Experience
Time taken
per sqft
budget
Percentage of Project Cost
The designer will provide you with an estimation of what your project will cost them and they will take a small percentage of that cost as their fee. This is like a flat rate. The only difference is that when they feel the cost will be higher than the budget, they will charge you on instalment.
Square Footage Cost
The cost will be charged according to the space that will be renovated. Furnishings, labour costs and fixtures will not be included.
For example, if your room is 3,000 sqft and your designer charges $45 per sq ft, you'll have to pay $135,000.
Hourly Cost
This is similar to square footage cost, just that you will be charged on the hours your designer works on your home. You will be charged for every minute they spent. This includes emails, phone calls, troubleshooting, ordering, logistics, shopping, installation, designing, driving, sample returns etc.
Do note that this is not the cheapest option as the project may not be completed on time.
For example, if they spent a total of 45 hours on your project and charge $150 per hour, you'll have to pay $6,750.
Markup Fee
Or the cost-plus fee, the designer will charge a small markup on the entire project cost. That markup will be their fee. This fee will vary for expensive items such as antiques and rugs.
It is important that your designer mentioned this extra charge in the contract.
Retail Fee
Like markup fee but with a small difference. Your designer will pay for the net price of the items while you will pay for the retail price. The fee will also defer depending on the discount you receive.
For example, the cost of your items bought by your designer is $8,999. They received a 40% designer discount which reduced the cost to $5,399.40. Since you will be paying the retail price, you must pay $3,599.60.
Questions To Ask Your Interior Designer
To determine if your interior designer is right for you, you should ask him/her a variety of questions.
How will the billing be handled?
How long have you been working in this interior design industry?
Do you have a portfolio containing your past works?
What is your philosophy when it comes to designing?
Will you be able to acquire discounts on materials?
What is your signature style?
These questions will help give you a brief overview of the kind of interior designer they are and what they are capable of.
Looking through their design portfolio will help you see what they have accomplished in the past and whether this matches your desired outcome. You can also learn about the management of the project budget and its fees.
A critical thing to look for is also the reviews of interior designers. Good reviews may be helpful, but bad reviews are usually the one that reveals the other side of what you will be working with.
Questions Your Designer Should Ask You
Your designer should be asking you questions as well. This will help them understand your taste and what you want.
You should be concerned if they will be able to match up to your desired vision if they do not ask you any questions.
Some basic questions are as follows:
What is your favourite colour?
What are the styles that you love the most and why?
If you had the opportunity to live anywhere, where would you choose and why?
What inspired you to choose this specific style?
What is your budget?
What is the timeframe for completion?
Your designer may ask you to go through various catalogues and magazines to get to know your likes and dislikes. A common task would be to sort photos into two piles based on what you like or hate.
Your designer can then assess these two piles and form an idea of which styles and trends they should make use of or shy away from. Some are specialized in interior lighting while some work with feng shui masters to ensure your home can be best tailored to your taste and style.
---
Other Considerations
Other reasons may make you want a designer or decorator. If you were looking to sell your house, you might look for an interior decorator since staging can help increase the "worth" of your property.
The fact is, organizing your house could be a worthwhile investment. When you choose the right furniture and clear the clutter from your home spaces, it can help to make your house feel more like home.
Every designer and decorator has their differences in terms of experience and where their passion lies. Consider talking to a few of them to be sure of how much they can help with your home, as your goal here is to find a professional that harmonizes well with your style.
We're here to improve your home
Speak to hundreds of reliable pros, view their gallery, inspirations, and know the best prices with our resources.
Have full control over your home improvement projects with Homees.