Summertime is here! It's the perfect opportunity for homeowners to exercise their creativity and spruce up the area.
If you've been itching to do some upgrades to your house but are still working your way through the cost involved, here are some budget-friendly ways to give your home a makeover without breaking the bank.
Whether you've got a plan to sell the property or just want to have a fresh new look, these tips are sure to increase your home's value and save you some money on the side.
Apply Fresh Paint
Repainting a few interior areas can breathe fresh air into an otherwise stale and bland environment. Some things that you can consider repainting are cabinets, windows, faucets, bathtubs, and tiles. You may even ask painters for ideas on how your home interior colour can match your style.
Get rid of old colours and brighten up your interior with a new summer look!
Update Interior Objects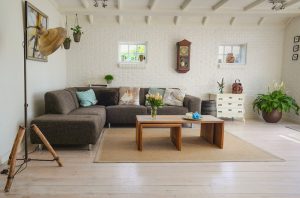 Certain objects in a household can tend to become worn out and not very pleasant to the eye. You can change all that by focusing on some much-needed replacements. Here are some ideas to get you started.
Cabinet handles and doorknobs can become dented or weather-beaten over time and aren't too expensive to replace. The coverings for power outlets and light switches can be also be replaced in a similar manner for a very low price.
You might also consider switching old incandescent and fluorescent bulbs to LED ones, in order to reduce energy consumption.
Add Additional Seating
Got an empty corner in the house or space in the yard? Turn the area into an instant rest zone by simply adding a table and a couple of chairs. You don't need to spend too much on them. It's the utility that you're aiming for efficient use of space.
Create Storage Areas
Here's one of the easiest budget-friendly house upgrades on the list. Take a look around your home; note down any empty spaces that can be converted into storage areas, especially elevated places. It won't cost much to construct a simple shelf or ledge, which can be used to store items as well as keep cleaning supplies or chemicals out of reach of children.
Increase Curb Appeal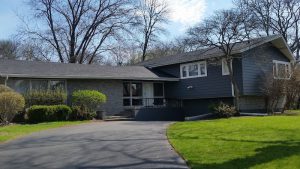 Increasing curb appeal is a great way to add value to your house. Focus first on the outside front of the property as it's the first thing people see from the sidewalk.
Some simple and affordable upgrades include lawn ornaments, bright and interesting potted plants, or renovations to exterior windows and the entry door.
You can actually DIY all of these to maximize savings or hire a handyman to help out.
Landscaping Time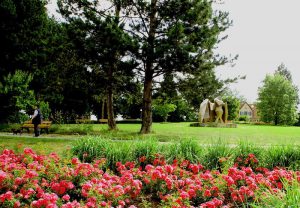 Hopefully, your lawn isn't a total mess and doesn't need a complete overhaul as that will definitely consume more time and resources.
But if it's generally in good condition, consider touching up the landscaping under a budget that isn't too steep and works well for you.
Get a Landscaping Professional
Remove the Popcorn from the Ceiling
We've all lived in a house that had one, right? Stucco ceilings are called "popcorn ceilings" because of their popcorn-like appearance and bumpy paint texture.
While these were great in the '70s and '80s, you're going to want to have it re-done in a more modern style. Besides the obvious aesthetic benefits of doing so, it'll also give the house interior a sense of uniformity, as most likely the rest of the objects in the house are of a modern style and you'll want everything to match.
Install Crown Molding
Crown moulding is another easy way to upgrade your house without having to spend too much. You don't need to pay for an installer to do the work either.
With just a bit of research, you can DIY these anywhere in the house. It's an effective way of adding a touch of flair and elegance to an otherwise boring and drab top edge.
Tap into The Power of Mirrors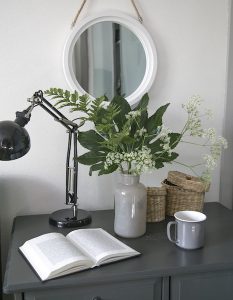 Adding multiple mirrors in specific areas of the house has various benefits which interior designers have known about for years.
Not only do they give the illusion of larger living space; they also work to your advantage by amplifying natural light from outside which means you'll save a lot on your electricity bill.
Cover Up Unpleasant Features
Some leftovers of previous mindless construction can include aesthetically unpleasant features such as exposed wiring, wall thermostats or alarms, and old wall jacks that no longer serve any purpose.
If for some reason you can't remove these or have them repositioned, consider covering them up with an object like a painting, clock, calendar, ornament.
Find reliable interior designers in Singapore
We provide a list of interior designers in Singapore. If your project is customised and would like to speak to a few reliable movers, we can also match you to an interior designer with your personalised requirements quickly and fuss-free.
Cost of Other Home Improvement Areas
You can check out the cost of hiring professionals for other aspects of your home improvement project. If you have a spare budget and would like some unique designs of your own, you can try speaking to a few interior designers or renovation contractors for more designs ideas.
Some of the usual home improvement cost guides can be found below:
Related Articles
We're here to improve your home
Speak to hundreds of reliable pros, view their gallery, inspirations, and know the best prices with our resources.
Have full control over your home improvement projects with Homees.